We catch up with actress Amanda Redman in Galle, Sri Lanka's ancient port city, where the second series of The Good Karma Hospital has just been filmed.
As the actress behind famously no-nonsense television characters like New Tricks' Sandra Pullman and The Good Karma Hospital's Doctor Lydia Fonseca, Amanda Redman isn't often stuck for words. Ask for her Sri Lanka highlights, though, and you could forgive her for getting a little stumped – the choice is slightly overwhelming.
On filming in Sri Lanka...
Though fictionally located in India's Kerala region, the ITV hit The Good Karma Hospital has almost entirely been filmed in Sri Lanka. "I loved Sri Lanka before I even started filming here," she explains. "Weirdly enough, I came to Galle for a holiday the year before we filmed the first series, so I've been here every single year since."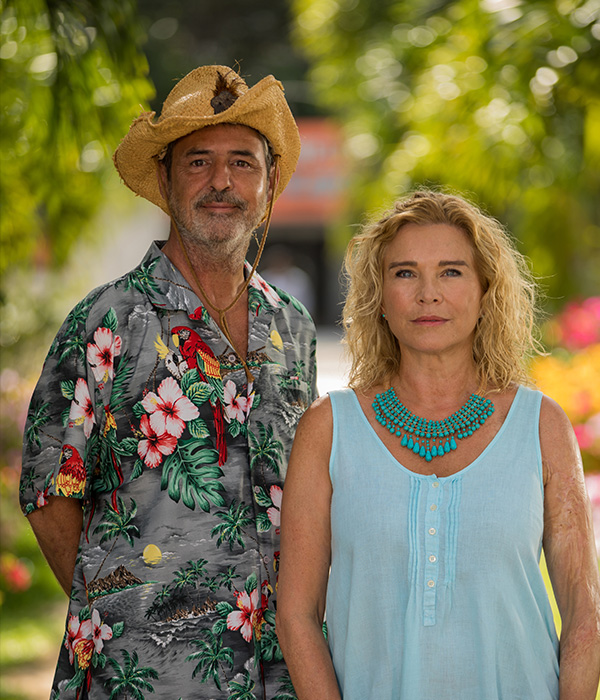 "Everything is different about this place. Absolutely everything. Driving to work in the morning, you see the fishermen on their stilts. You see peacocks everywhere. You see the fruit bats going over at dusk and then, at night, you can even see fireflies. Have you ever seen one before? In all the places I've been to, I had never seen a firefly. And then I was in my villa, and I looked outside at the garden and it was flashing bright green. Another evening I was having dinner in my villa with a friend when two porcupines walked past us," she says, laughing at the idea of two spiky rodents, just minding their own business, out for an evening stroll.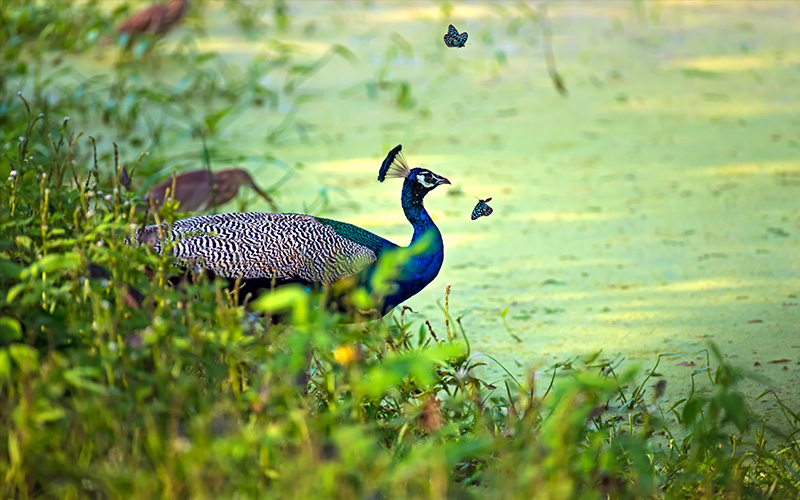 This is the kind of thing that happens when you spend a little time in Sri Lanka. "Because we're so near the equator, everything is full of life. I think that's one of the reasons why the series works so well. Because this place is so full of life. It just exudes it." So what are her recommendations for a stay on the island? "I would go to Udawalawe National Park in southern Sri Lanka and the elephant orphanage [the Elephant Transit Home], where they rehabilitate baby elephants back into the wild. Then you can go out into the park for a couple of hours in an open Jeep and get close to the wild elephants. We also saw crocodiles and leopards – and the birdlife here is extraordinary, too. You'll get a sudden flash of kingfisher blue and think, 'Woah!'"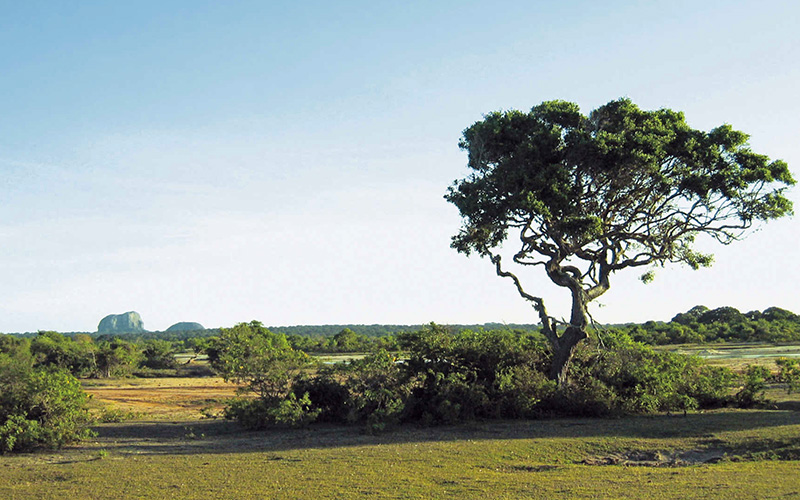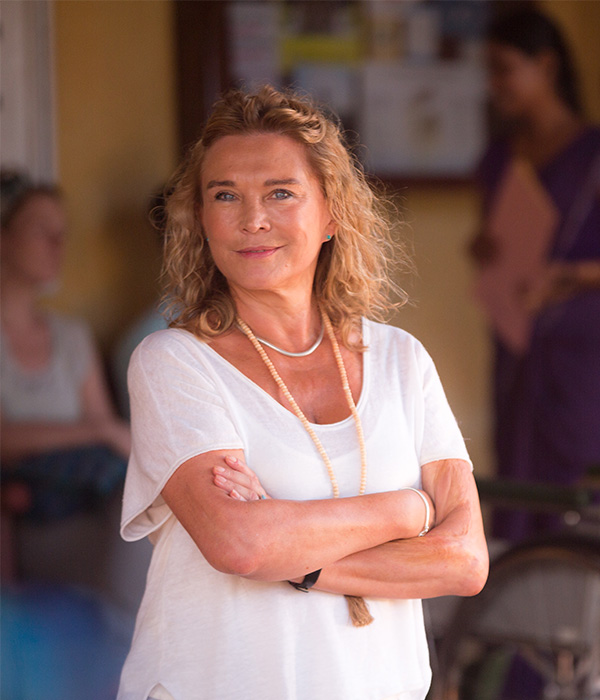 "Kandy is fantastic
It's right up in the mountains and there are some beautiful temples there – like the Temple of the Sacred Tooth, which has the Buddha's tooth relic. Then there's Yala in the south east, which has the highest density of leopards in the world, and the whole of the island is home to fabulous beaches, amazing diving and some great restaurants, too."
As it happens, Amanda's link to this part of the world goes deeper than holidays and film sets. Her own family has a connection to neighbouring India. "My grandfather was in the British Indian Army, so my mum was born and brought up there," she says. "They went back to England when she was about 14. My grandparents' house was full of Indian artefacts and I was weaned on curry in the days when people [in the UK] didn't really eat them. So it has just been part of my life. In fact, when I went to India for the very first time, I remember coming out of the airport and having this overriding feeling of coming home."
Several decades on, Amanda still feels drawn to the subcontinent, but also to travelling in general. An inveterate explorer, she struggles to put a figure on how many countries she has visited over the years. "India is my favourite. I absolutely adore India. I've also just recently come back from a private island in the Seychelles and I think that's probably the most beautiful place I've ever been."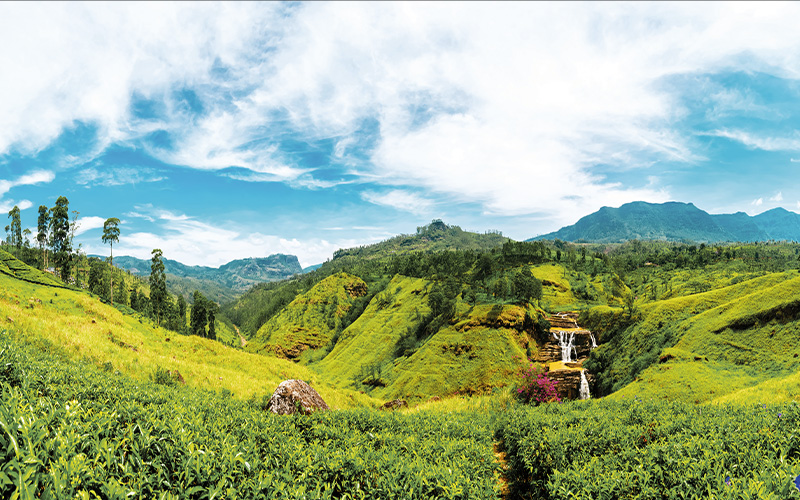 So what's her travel style? Adventure first and foremost or home comforts? "I suppose I do like to be comfortable now. But by that I don't mean corporate hotels. I'm quite happy with somewhere in the middle of the jungle – so long as there's air conditioning and hot water!" She also likes to travel light – though there is always a little room in her packing for a few essentials. Suntan lotion for the days. Mosquito repellent for the nights. And Scrabble, for virtually any time in between. "We play that all the time when we're on holiday," she smiles. "Wherever we are, we'll sit there with a glass of something or other and play Scrabble."
What she really values in a holiday, though, is exploring new places, which perhaps goes some way to explaining why she has visited so many different countries over the years. "There's just so much to see in this world and I really want to see it," she says simply.