Jemma Purvis heads to Saint Lucia to learn how to sketch with professional illustrator, Adam Stower.
The last time I drew a picture it had to be back in school, which was a pretty long time ago now. I have always enjoyed being creative so when I had the opportunity to go to Saint Lucia and sketch, I jumped at the chance. I thought it would be a really magical way to capture memories of the trip and it would give me something special to look back on.
I headed off to Saint Lucia in the hope to revisit my creative side and learn a new life skill – and that's just what I did with the help of one of the most inspiring teachers I've ever come across.
The Sketch Club takes place at the beautifully positioned St James's Club Morgan Bay Saint Lucia on the northwest of the island. Facing an idyllic beachfront, the resort was welcoming with friendly staff and a really warm and comforting feel about it. Nothing was too much trouble.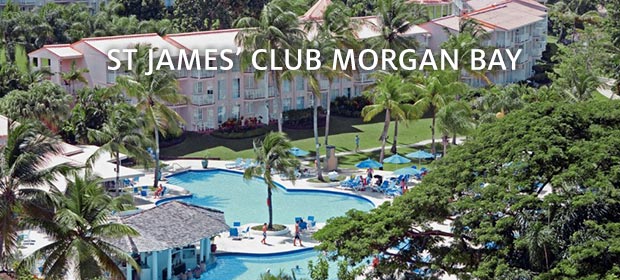 I began my first Sketch workshop, which took place in the resort's Bamboo restaurant overlooking the beach and stunning ocean views.
Our teacher Adam Stower was professional, friendly and put you at ease straight away. He began by getting us to observe a palm tree for one minute and then sketching without looking for three. I wasn't sure about my first attempt! However, to my surprise in the first session alone things greatly improved.
Adam then got us to loosen up with another exercise followed by a scene sketch, complete with water colours. I was hooked! The workshops just got better and better from then on. It was relaxing, therapeutic and fun. My favourite sketch was the one I did on the last day of a palm tree.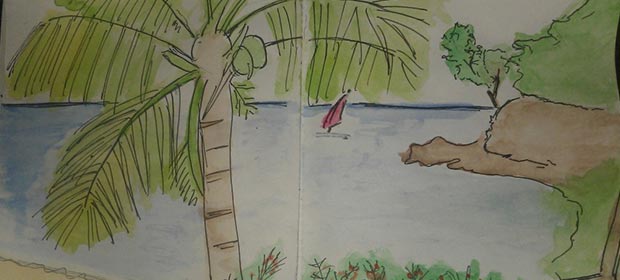 I also managed to get out and about and see the stunning sights that Saint Lucia has to offer, including the Twin Pitons on the south of the island, again another great sketching opportunity. A great way to view them is on the Tet Paul Nature Trail.
I headed to Pigeon Island one day along with the group of sketchers and we had another session with Adam. Very enjoyable with an inspiring backdrop.
I enjoyed a segway tour, which I would thoroughly recommend. It's easy to do and a great way to see the sights of Rodney Bay, followed by a drink in a local rum shack.
I also visited Castries Market, which was only 15 minutes from St James's Club and another must do. It has a great selection of souvenirs and you can see all of the local fruit and veg. I bought some mangos because they were beautifully ripe and delicious. You can also get some locally cooked food, which was some of the best I tried on the island. Simple yet very tasty.
Photos of holidays are often left on memory cards and never see the light of day but sketching is a very special way to remember your holiday. Looking at my sketches, I can remember where I was sitting, I had time to appreciate the views and I can recall how I felt. This will be a holiday I never forget.
If you are interested in taking part in the next Sketch Club, it will take place at St James's Club Morgan Bay Saint Lucia. Further information and dates will be posted on the Kuoni Travel Blog and Kuoni website later this year.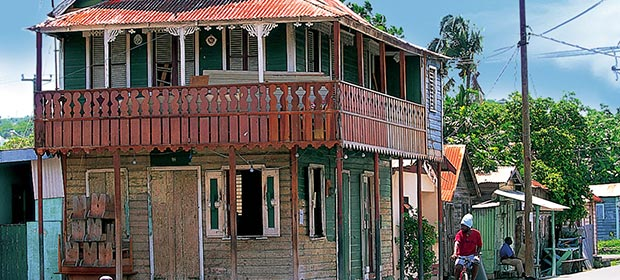 Inspired?
---
Set between a tranquil bay and the Atlantic, this relaxing resort offers a range of activities.