Sugar Beach, A Viceroy Resort, is one of the world's best hotels. But what can this luxury retreat and the island of Saint Lucia offer families? Kuoni's Rachel O'Reilly heads off to the Caribbean island with her children and a group of friends to find out more.

When the morning commute is a scenic drive to breakfast in a brightly-coloured tuk tuk, you know the holiday has got off to a good start. At Sugar Beach, A Viceroy Resort, in Saint Lucia, tuk tuk is the only way to travel with cheery drivers skilfully whisking guests between their white hillside suites and along winding paths to an array of places to eat, swim and relax.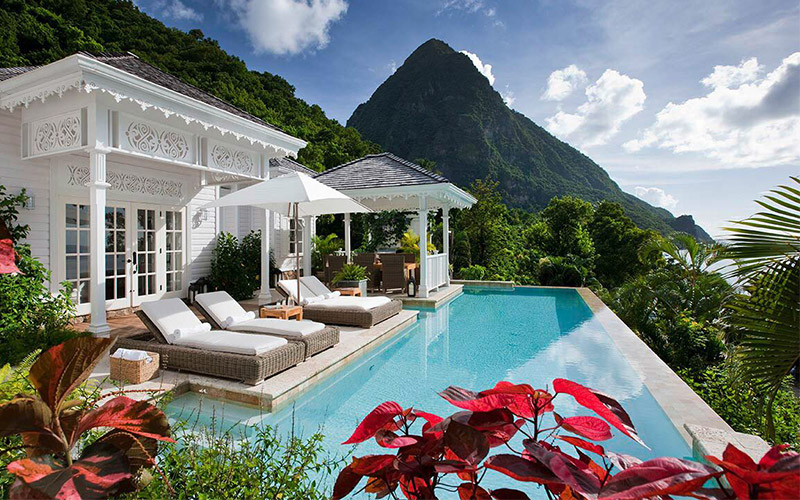 To say that Sugar Beach, our home for the October half term, enjoys a jaw-dropping location is an understatement. It is positioned between Saint Lucia's famous Pitons, two perfectly-formed green mountains that emerge symmetrically from the Caribbean Sea. From the deck of our hillside villa we had a postcard-perfect view of both the Grand Piton and Petit Piton, though it took us until the end of the week to work out which one was which.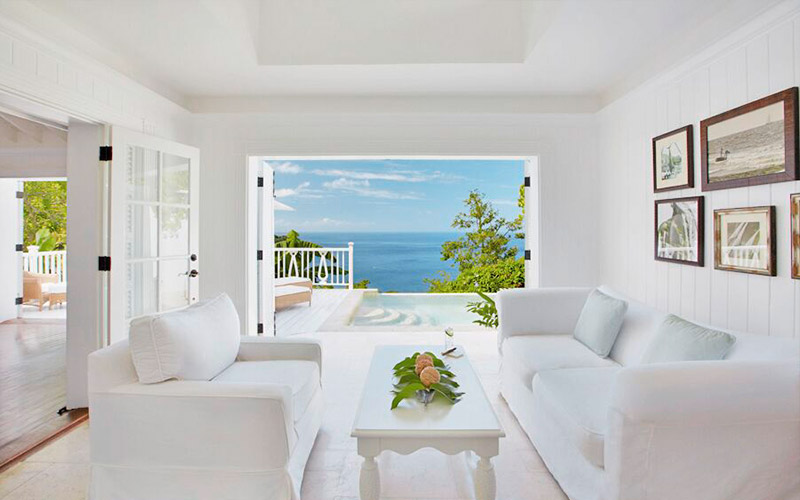 For anyone who thinks the Caribbean is only about beach escapes for hand-holding couples, my trip to Saint Lucia with my nine-year-old son and a 12-year-old daughter in tow can dispel that myth and prove that it's a destination overflowing with natural wonders guaranteed to make the whole family fall in love with it.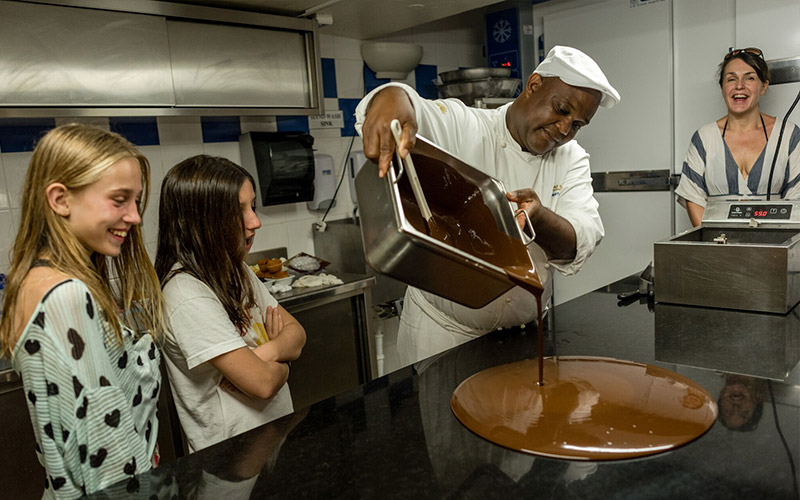 Chocolate featured high on our schedule for the week. Not only did my son get covered in it for his first experience in a spa, we also got creative with it in the kitchen with the chef and learnt more about its origins in a bean-to-bar experience.
The Hotel Chocolat brand has become famous in the UK, with shops on high streets throughout the UK selling everything from luxury hampers to truffles laced with pink champagne. But it's on the Rabot estate cocoa plantation, just a 10-minute drive from Sugar Beach, where all these scrumptious creations originate.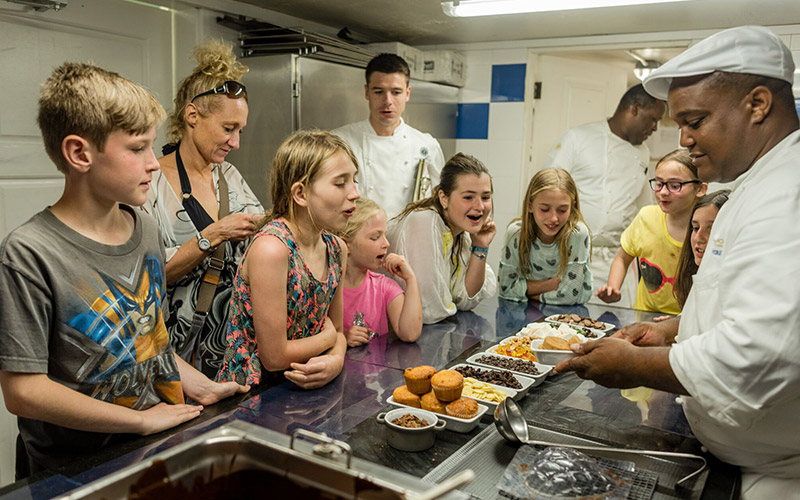 The founders of Hotel Chocolat bought the estate in 2006 with the aim of reviving the island's cocoa industry, which had taken a backseat to a more prosperous banana and tourism trade. They have created a tree-to-bar story, where you can learn about the growing process, plant your own cocoa tree and join the bean-to-bar chocolate making experience. The interactive story has become not only central to the brand's success but an ethical model for sustainable cocoa farming.
There's a lovely quote on the company website: "Thanks to Hotel Chocolat the cocoa trees are singing again." The estate welcomes visitors year-round to dine in its restaurant, Boucan, and learn more about how the beans are grown, fermented and ultimately turned into the joy that is chocolate.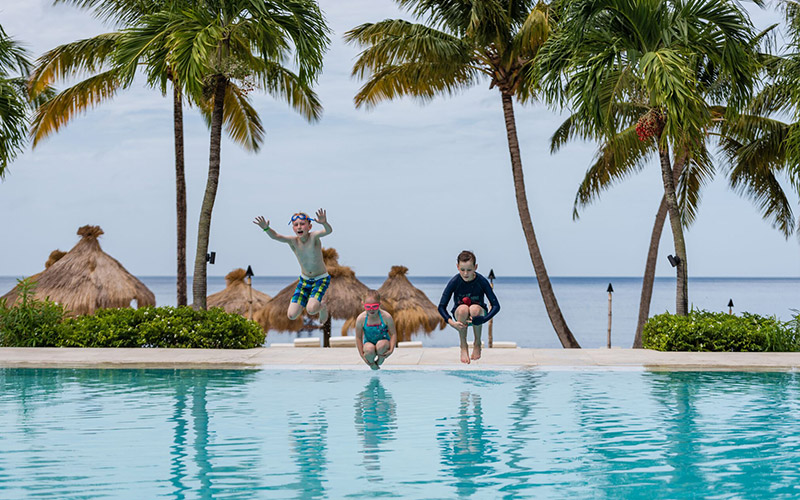 We tried out the one-hour bean-to-bar experience. With our warm pestle and mortar laid out on a long table on the terrace, our chocolate teacher talked us through the tools of the trade, which also included water, a blob of cocoa butter and a small pot of icing sugar.
The first thing we learnt is that chocolate is not hand-created by delicately squashing the roasted beans for a few minutes. Oh no. Chocolate making is a sweat-inducing affair, which requires aggressive pounding of the beans with your pestle in hand for at least half an hour until it gradually turns to dark, molten nectar.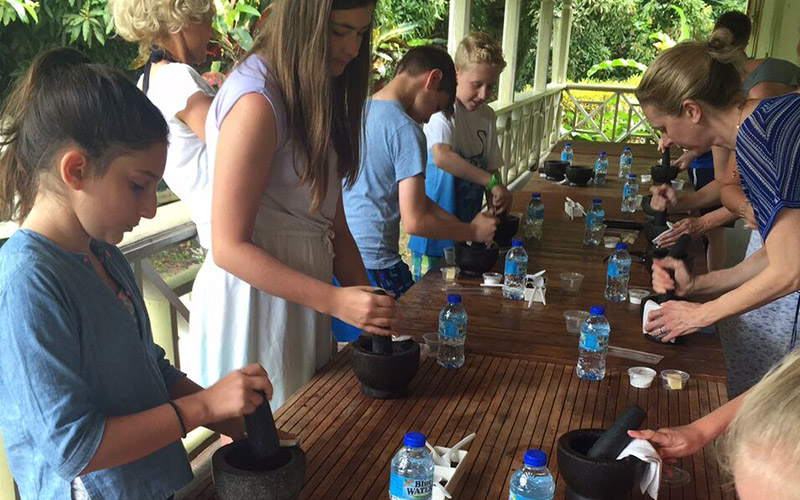 By the end of our work-out everyone had their own homemade bar and it turned out that the key ingredient was a lot of laughter. It's this sort of fun learning experience that gives you a warm glow as a parent, to see your children absorbed in an activity, learning more about the origins of their food and creating something by hand that it's easy to take for granted in everyday life.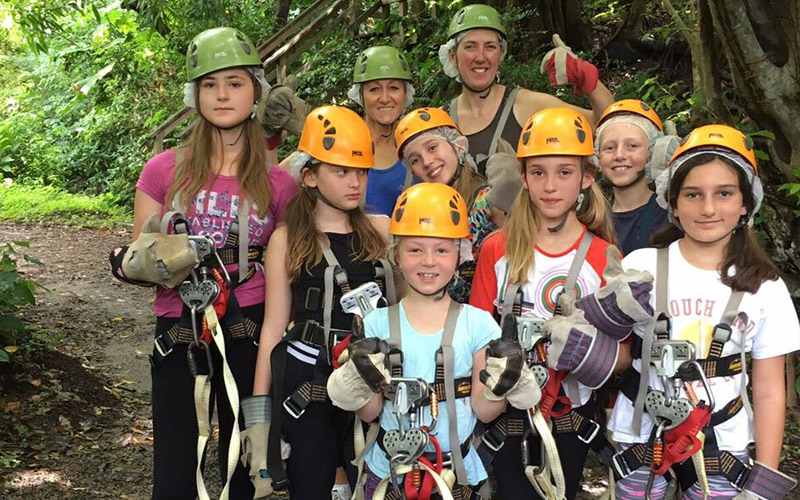 Our half-term trip was also a paradise for adventurers, with the following day packed with activities – starting with a zip line through the rainforest at Morne Coubaril. Hard hats, safety harnesses and gloves are a long way from the glamourous swimwear look I was expecting, but nevertheless we all donned the gear and climbed the wooden steps to begin the treetop challenge.
With eight zip lines of different lengths and challenges, confidence grew with each one and it wasn't long before the children were zipping upside down. Horse riding was next, with a slow and scenic trip uphill to a clearing with a panoramic view of the pitons, forest and ocean.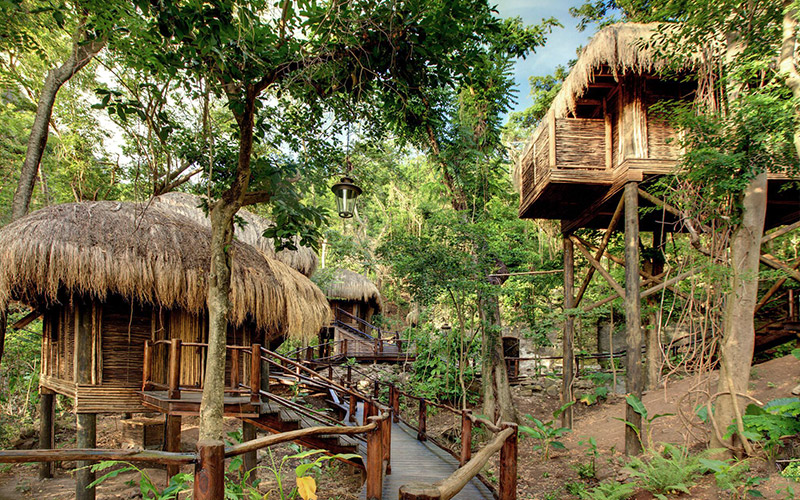 No trip to Saint Lucia is complete without a visit to the sulphur springs, a murky pool of steaming water complete with its own natural mud factory. This is a highlight for little kids and big kids alike, with everyone covering themselves head to foot in healing volcanic sludge. For the yummy mummies out there, be warned – you need to embrace this activity in the messy spirit that it's meant and think about the softness of your skin when it's all over. You might also need to replace your swimming costume afterwards, too!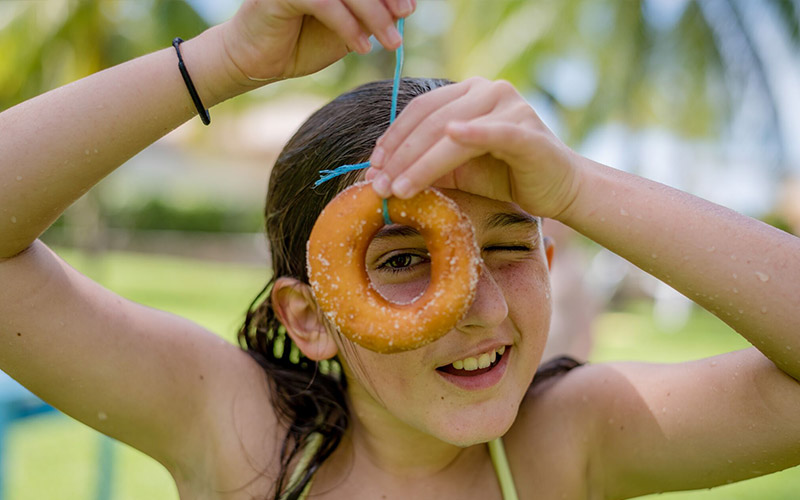 Alongside all the adrenalin and action, the team at Sugar Beach, A Viceroy Resort, has also mastered the art of relaxation. The spa is like an enchanted treehouse, with wooden bridges linking thatched rooms boasting a wondrous list of treatments, from aromatic massages to chocolate wraps.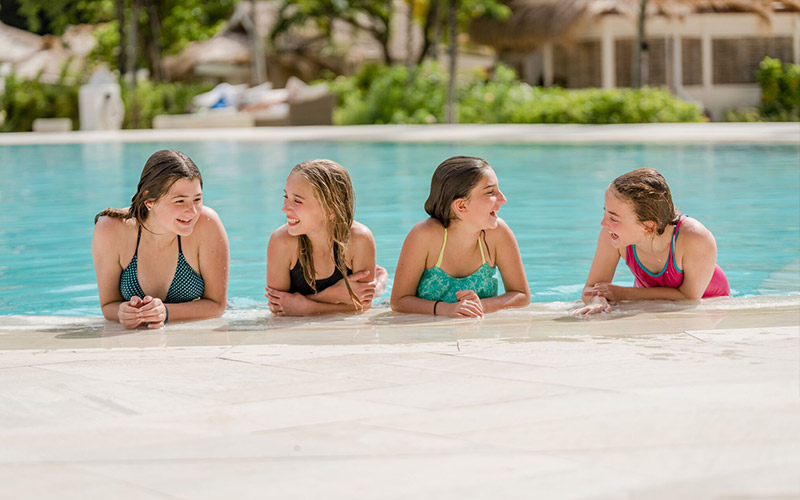 While there's no doubt that this is a luxury retreat, the atmosphere throughout is unpretentious. I chatted to a number of parents throughout the week who had returned time and time again with their families to this outstanding resort, which has begun to feel like their second home.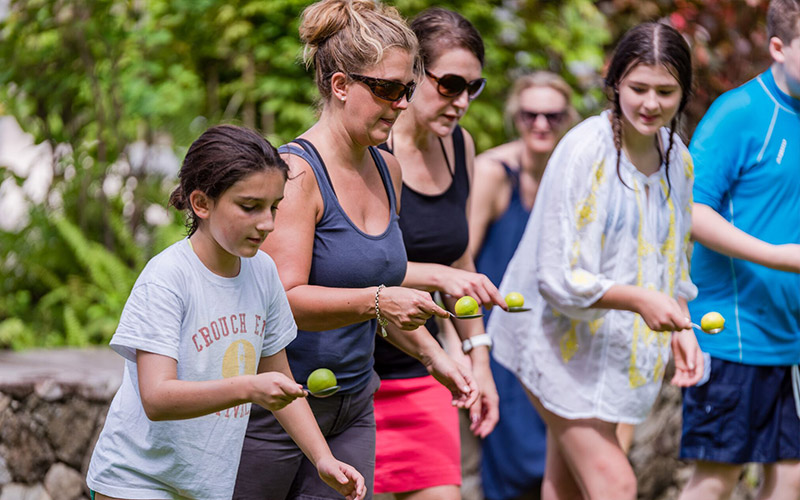 Whether you have toddlers, teens or in-betweens, the care and creativity the team at Sugar Beach, A Viceroy Resort, put into the activities, menus, service and surroundings make it one of the world's best places to stay – and one which has captured that elusive magic needed to create a slice of family-friendly heaven.
Inspired?
---
Sugar Beach, a Viceroy Resort, offers incredible modern villas, each with a private plunge pool and butler service. The Sugar Club is open every day for children aged 4-12 and offers dance classes, glass bottom boat trips and arts and crafts. Younger guests are welcome with a parent or guardian. There is a teen lounge and also a Youth Sailing Club for 10-17 year olds, teaching children the basics of sailing in a stunning setting. For the best advice, talk to one of our family holiday experts.
This feature was published on 10 May 2018. The information within this feature is correct to the best of our knowledge at the time of print.