We were there when the first Maldives resort opened its 'doors' in 1972 and we've been hooked ever since.
Back then, our Maldives brochure told readers not to expect luxury surroundings or much to do. Things have changed a little, but our passion hasn't. We've spent almost fifty years finding the best places to stay and we love sharing our tips and advice to make sure you have the best Maldives holiday possible.
Our expertise runs through the heart of the business, and you can feel this throughout your journey with us. Come with us as we take you backstage to meet our Maldives experts.
Heather, Personal Travel Expert
How long have you been working as a Maldives Personal Travel Expert?
I have been with Kuoni for five years. Before joining the company I had never been to the Maldives, but always looked wistfully at the brochure pictures and dreamed about flying over the atolls in a seaplane. I was soon jetting off to sample the islands, try the food you will be dining on, and sleep in the beach villas you will be staying in so I could tell you all about it.
Can you tell us a little more about your role?
My first and most important job is to get to know you. I love to chat and find out what you are looking for from a holiday. We don't have a one-size-fits-all approach; the holiday we recommend is tailor-made just for you. We are called 'Personal' Travel Experts for a reason, because we have built a personal relationship with you. We keep in touch throughout your holiday countdown, making sure you have everything you need for your adventure. The Personal Travel Experts at Kuoni are a small, close-knit team – if I haven't been to the island you are looking at, one of my colleagues has.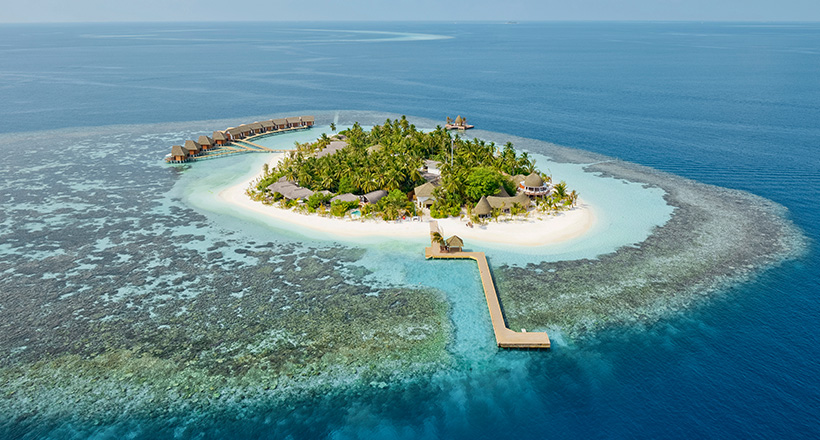 Sheena, Senior Programme Manager
Tell us about your role at Kuoni
My main role is to select which destinations and hotels we want to work with. There are over a hundred resort islands in the Maldives and we don't just work with anyone. The team and I fly out the Maldives on a regular basis to handpick the resorts we love. By visiting frequently, we're able to spot new hotels, hidden gems which have had a refresh­ and source the best range of islands that offer you choice and value. I have visited more than 60 Maldivian resorts with Kuoni, and counting. I tend to visit the Maldives around two to three times a year, and enjoy my own personal holidays there as well.
What do you look for when handpicking a Maldives hotel?
There are so many island resorts in the Maldives and I can see how it's tough for customers to choose between them. Faced with pictures of lots of equally beautiful resorts, everything looks amazing. But they can differ greatly so we've curated a select collection of our favourite islands to offer our customer's a more defined choice.
There are certain things that I look for. The resort must be the best in their class when it comes to quality. And we seek out those naturally spectacular islands – the ones with the best beaches, lagoons and forest-cloaked interiors. We look at the size of the island and the location within the different atolls – some people like to be just a short boat ride from the airport while others want to head out to the lesser developed atolls. And then there are all the cool extras that make the island standout such as a stunning sandbank, quirky décor or even an underwater restaurant. But the other thing I look for is difficult to quantify: the atmosphere of the resort. You could call it the X-factor, we call it the 'Kuoniness'. It's about a feeling I get when I am there, which has only come with years of experience.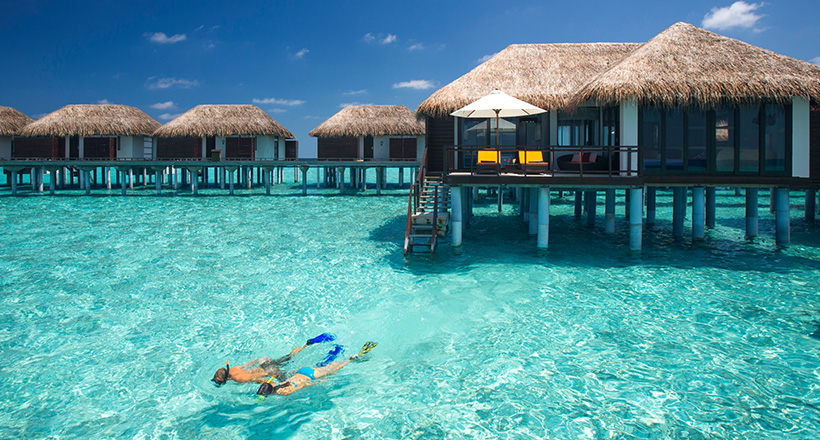 What's special about the Kuoni/Maldives relationship?
As Kuoni was one of the first tour operators to work in the Maldives, we have developed relationships over the years which are like friendships. Our partners in the Maldives are more like our colleagues. We've worked together so long that and we have grown together and we trust each other. It's like one big family, and I don't think I've ever quite experienced that anywhere else.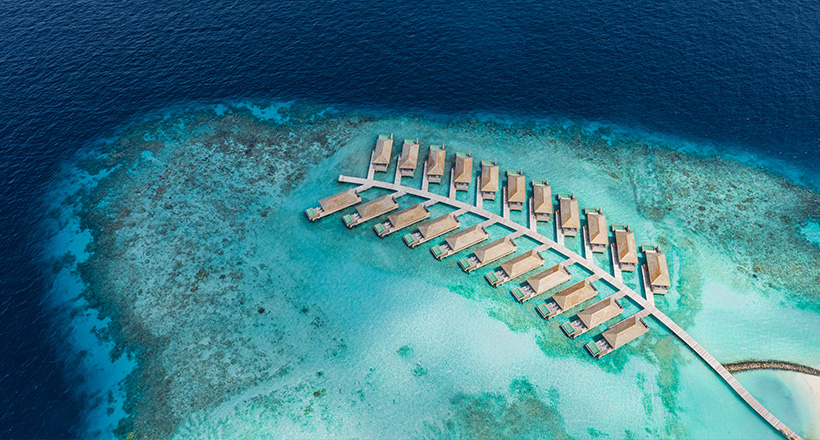 Jennie, Senior Purchasing Manager
How long have you been working at Kuoni and can you tell us a little more about your role?
I'm very proud to have been part of the Kuoni family for just almost seven years. My role essentially is to negotiate the best rates and offers for the islands we want to work with. You could describe it like baking a cake; once Sheena and her team have chosen what to bake (i.e. feature), we then go out and get all the ingredients at the very best value. We then cook it all together and the finished product is what you see online or in our brochure.
What are the main benefits of booking a Maldives holiday with Kuoni?
We have a really close relationship with our Maldives partners which means we're able to negotiate the most competitive prices – our fantastic 'offers of the week' are often some of our favourite Maldives resorts – as well as offering you the best deals. This might mean bonus nights, free room upgrades and a host of surprising extras. Many of these offers are exclusive to Kuoni so you won't find them anywhere else.
What is a 'Kuoni exclusive' property and what do you look for when you are choosing one?
Our exclusive hotels are a collection of handpicked resorts that we love so much we decided to reserve them especially for our guests in the UK. An exclusive resort needs to have something special about it – you usually do get an instant impression from how you are welcomed when you arrive. It's all about the relationships. You want a team who are great to work with and we know will be prepared to go that extra mile to meet our guest's expectations.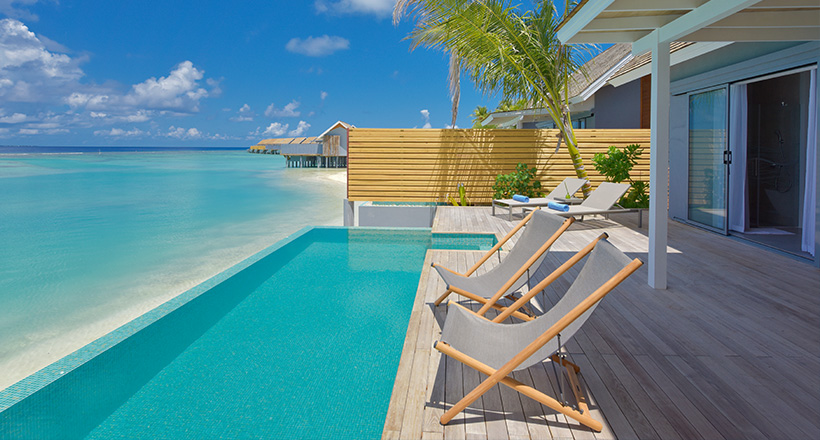 Laura, Customer Support
When customers arrive in the Maldives, what can they expect?
Our overseas team are there for the customer through every step of the journey. From the moment they step off the plane, they can be sure of a friendly welcome and a helping hand to navigate them through the airport to the seaplane base or a speedboat which will whisk them away to their chosen resort. Once settled into island life our Kuoni representatives will check in with them to make sure they have everything they need. The reps will be on hand to offer around-the-clock support throughout their stay.
We are also on hand to enhance the holiday experience, making it even more memorable by arranging candlelit beach dinners, relaxing spa treatments, or special occasion touches such as cake or flowers. And if they are having such a good time that they don't want to leave, we can help by extending their holiday.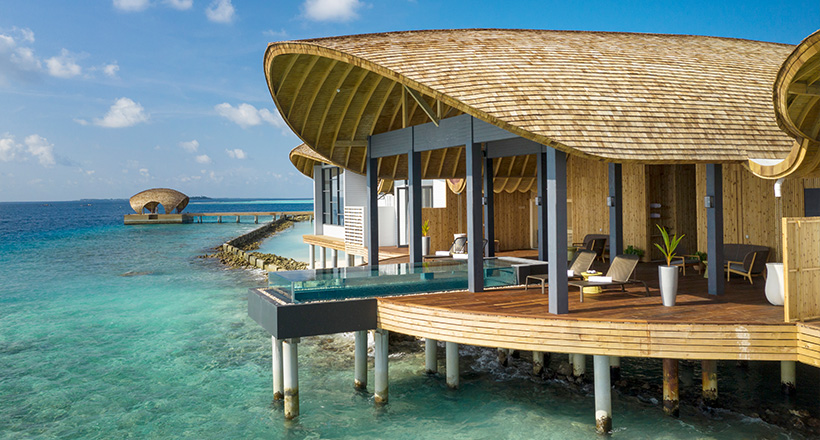 Inspired?
---
If you are ready to plan an unforgettable Maldives holiday, we are here to help. Discover more by browsing our Indian Ocean brochure or chat to one of our Personal Travel Experts who can share their experiences and recommendations with you.