For a small tropical country – 270 miles long and 150 miles wide – Sri Lanka has a big personality, with palm-fringed beaches, wildlife-rich national parks, a sprinkling of ancient monuments, and tantalising culture and food. Telegraph style director Sophie Warburton meets Kuoni Personal Travel Expert Kemi Bowley to talk about stunning Sri Lanka.
Visit Sri Lanka and you could combine a leopard safari in Yala National Park or the elephant sanctuary at Udawalawe, with a few days' culture, plus a beach stay. Don't miss Kandy, not only to see the tooth of Buddha himself, but also for the city's colourful colonial and temple-like architecture. Further north, the Cultural Triangle evokes a mysterious past with ruined cities and the ancient Sigiriya Rock, cut with steps to the peak.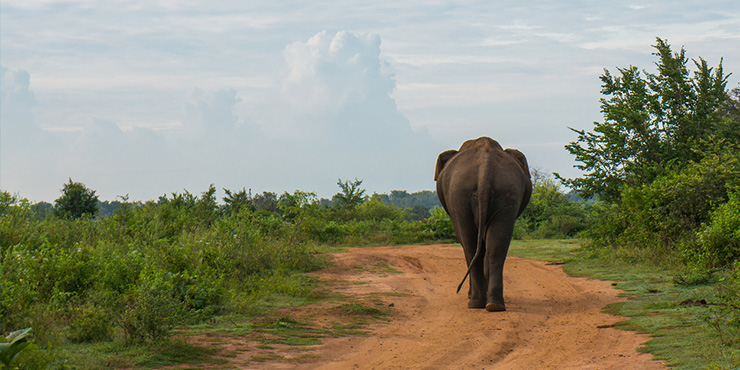 You're spoiled for beaches, all perfect in the year-round 30C lowland temperature. Both east and west coast beach resorts offer luxury and boutique hotels in colonial and contemporary styles. Two monsoons affect Sri Lanka, so your Kuoni travel expert can advise on when to avoid certain regions.
After a 10-hour, 30-minute flight, staying for at least 10 days is ideal to appreciate the whole island. Kuoni can book a private car with driver-guide, or internal flights. Alternatively, there are small-group touring options.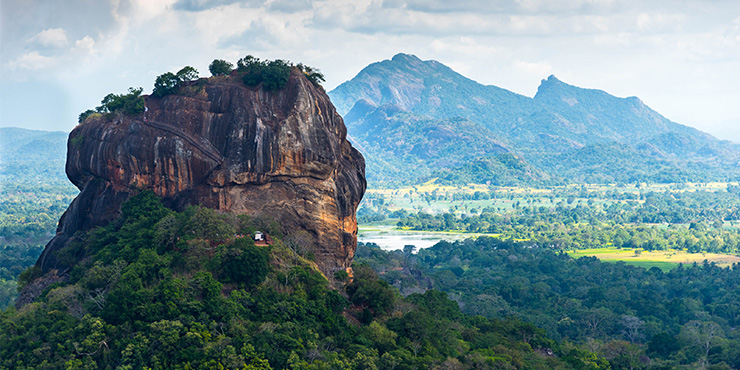 The Kuoni travel clinic
Telegraph style director Sophie Warburton chats to Kuoni personal travel expert Kemi Bowley to plan her next holiday:
Q What trip are you planning?
A My boyfriend Tom proposed recently so we're starting to think about our honeymoon.
Q Do you prefer beach R&R or more adventure?
A Definitely a blend of the two. Tom claims he would rather all-adventure but secretly he still enjoys the downtime.
Q Anything to rule in or out?
A We'd say no to a road trip – we're bound to have "car-guments". And we'd like to go off the beaten track so we're unlikely to bump into anyone we know! We do enjoy a small luxury hotel.
Kemi says…
"When it comes to a honeymoon that combines relaxation with soft adventure, Sri Lanka really fits the bill. We have some really luxurious hotels there at attractive prices – and some quirky ones, too. We'll always mention when it's a honeymoon, as hoteliers like to provide something special, whether it's a bottle of wine in the room or even a spa treatment.
"For a two-week honeymoon I'd suggest Sophie and Tom combine three or four different areas, and we would provide a car and a driver to transport them around. Our drivers are like professional guides – they really understand the Kuoni customer and they are so proud of their country.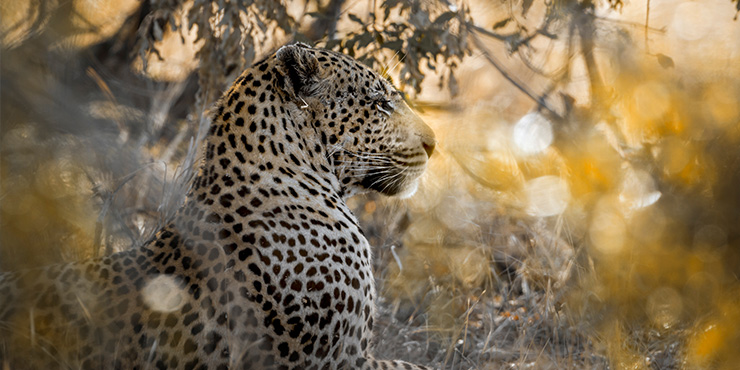 "After flying into Colombo, it's worth staying in the Cultural Triangle for a few nights to see nights to see Sigiriya Rock Fortress, Dambulla cave complex and Minneriya elephant sanctuary. Jetwing Vil Uyana, Sigiriya, is a beautiful boutique hotel option here. Water Pavilion Suites are surrounded by towering reeds so they are really private.
"Then Sophie and Tom could travel on to Nuwara Eliya, a tranquil area of tea plantations. One option here is Jetwing St Andrews, a homely, colonial-style mansion. Alternatively 98 Acres, Ella Gap, is a 25-room eco-friendly resort with stunning views.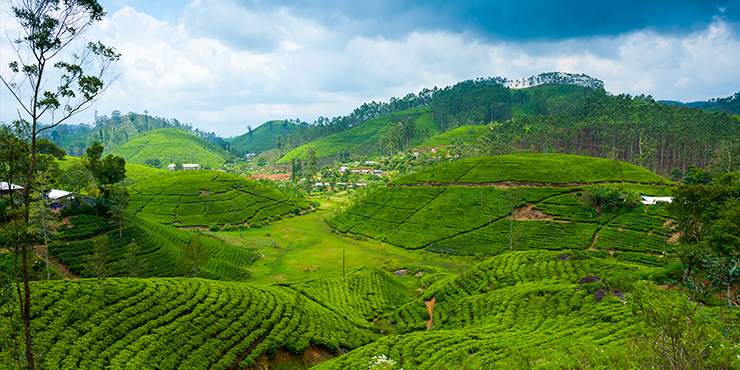 "They could go on day hikes, spot leopards (January is the best time) and birds in birds in Yala National Park or take the train into Kandy. It's Sri Lanka's second largest city, but it's not overwhelming like some major cities can be. Two highlights are the Buddhist Temple of the Tooth and the Royal Botanical Gardens.
"As a final stop they could head to the east coast, which is more off the beaten track. The wonderfully secluded Uga Jungle Beach would be a more authentic option, while Anantaya Passikudah is more resort-style. With 55 rooms, it still ticks boxes for being small in scale and traditionally Sri Lankan. Here you find the best white-sand beaches in Sri Lanka, but we'll still keep Tom occupied with watersports and boat rides. If they crave even more relaxation, Sri Lanka is easily twinned with the Maldives."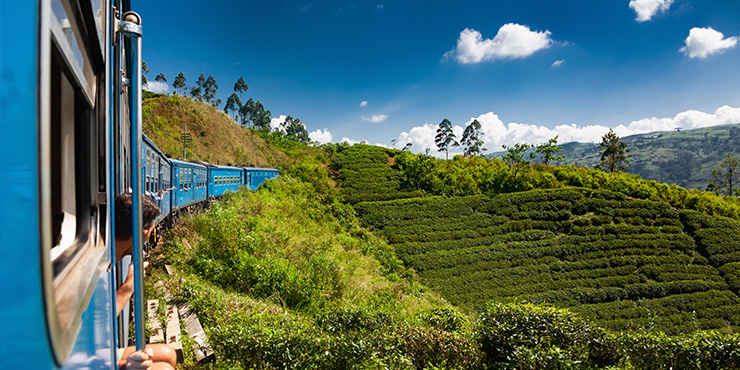 Sophie says…
"I think we'd both be enamoured by Sri Lanka – it feels undiscovered. We've ticked Tom's need for adventure, and also factored in some downtime. In a place such as Nuwara Eliya, if Tom still has energy to burn he could go cycling, while I treat myself to a lovely spa massage. Kemi's hotel recommendations feel suitably top tier – they're not places we'd choose to stay in every time we go on holiday. They seem reasonably priced too. We could have a truly special honeymoon without bankrupting ourselves in the process."
Inspired?
---
Kuoni holidays don't come off the shelf, they are tailor-made by Personal Travel Experts who take the time to get to know you. So, book an appointment in your local Kuoni store for a relaxed chat and we'll create a Sri Lanka holiday that's right for you. If you have a particular destination in mind, you can get the very best advice from someone who has been there by using our expert finder.
This feature was published on 19 March 2019. The information within this feature is correct to the best of our knowledge at the time of print.