We can create a tailor-made honeymoon just for you. From sailing down Kerala's backwaters in a private houseboat to staying on a hilltop cardamom plantation in Munnar, we're here to inspire you and believe you'll get the very best advice by talking to one of our India experts. A private car and driver is one of the best ways to see the country at your own pace, so we caught up with Kuoni customer, Alex Daniel, to see how he enjoyed his India honeymoon.
Laura and I had been to India before for a beach escape and fell in love with the country and its incredible people. When planning our honeymoon, we knew we wanted to return, and chatted to our Kuoni travel expert about the things we wanted to see. We planned a tailor-made adventure together and chose to explore in a private car with our own driver-guide.

Our driver's name was Shahul and he was with us for the whole journey. We quickly became friends and I can honestly say he was a fantastic driver, making us feel safe in his vehicle and care, even on the crazy roads in the towns. We shared many laughs and he played a huge part in making our time in India very special. We were completely bowled over by the warmth of everyone we met and were astounded by the natural beauty of the lush green hills found in Kerala. Every step of our journey was seamless, allowing us to relax and spend more time enjoying our honeymoon. The overall experience has left us eager to return as soon as possible!
Alex and Laura's tailor-made adventure:
Eighth Bastion, Cochin
An oasis of calm in Cochin, when we arrived at Eighth Bastion we were greeted with a cool drink and shown to our room, which had one of the comfiest beds we've ever slept in and a balcony perfect for watching local life go by. The hotel location is great and provides a good hub to explore the Fort Cochin area.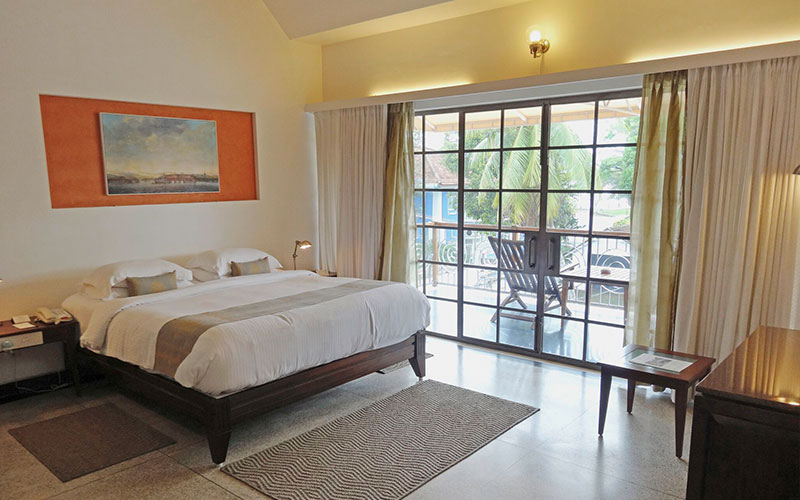 We were booked on a guided tour of Cochin in the morning so, after a good sleep, we set out with Susan, our guide. A local woman dressed in a traditional Sari, Susan was small in stature but big in personality, and she really made the sights come alive with her amazing knowledge of the local history and culture.
Windermere Estate, Munnar
We were blessed with another beautiful day as we took the scenic drive up to Windermere Estate in Munnar. From the moment you enter the estate, it's obvious that you're in for a treat, with a homely atmosphere, friendly faces ready to greet you and the most spectacular views. This can be seen in its full 360-degree glory from View Rock close by – at sunset is best!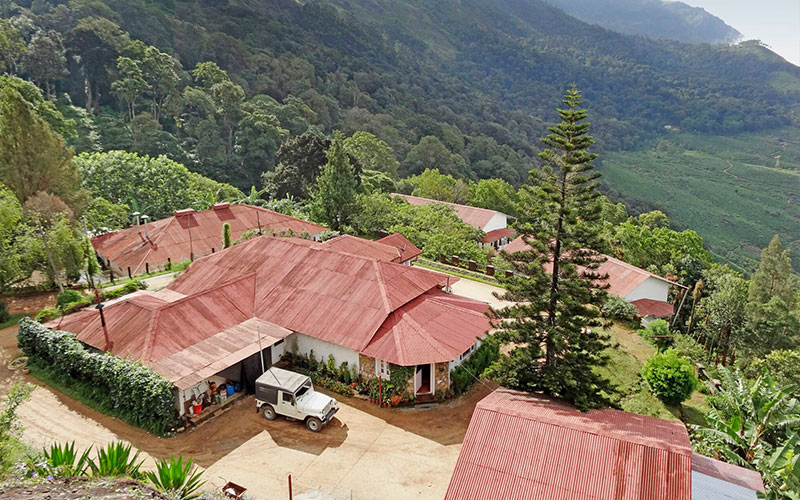 Over fresh coffee and Masala tea from the estate, we chatted to the owner, Dr Simon, who, sensing we were peckish, asked the chef to make us some banana fritters to accompany our drinks. We took a dip in the infinity pool, soaked up those views and later took the two-hour walking tour around the tea plantation, taking us up and around the contours of the hills, stopping to capture some great photos en-route.
Houseboat on Kerala's backwaters
We loved the private sailing on a houseboat in Kerala. It was another exciting twist to our honeymoon adventure and a total change to any of our previous stays. We boarded our traditional-style vessel, met our three crew members and settled in for the next 24 hours, relaxing on the day beds at the front of the boat, taking time to admire the views and wildlife.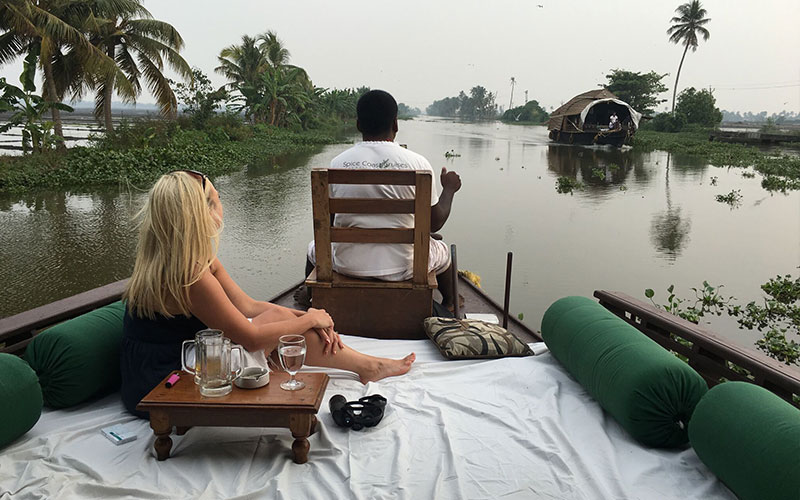 The food onboard was fantastic. I was amazed that Vibin, our chef, could produce such good food from a tiny kitchen! It was such a relaxing way to travel and, the following morning, we were dropped off at our next resort, Coconut Lagoon.
Coconut Lagoon, Lake Vembanad
We were greeted at the reception of Coconut Lagoon with music and given a bindi on the forehead, followed by a fresh drink from a coconut. We took up the chance to explore Coconut Lagoon with the on-site naturalist, who showed us the butterfly garden, some fighting monitor lizards, turtles and catfish. He told us all about the old period buildings that had been restored, the history of the estate and showed us to our room on the edge of the lake. We lounged around the pool and could have easily stayed longer in this peaceful setting – next time we'll have to try the Ayurvedic spa, too.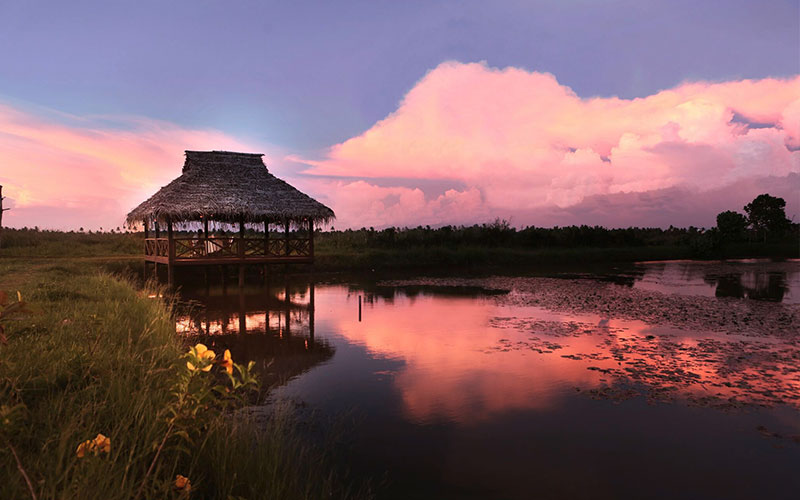 This feature was published on 11 June 2018. The information within this feature is correct to the best of our knowledge at the time of print.