Hotel transfers don't usually fill most of us with joy – but in the Maldives things are different. Forget long minibus rides from the airport or endless hours stuck in a taxi, the unique formation of this island nation means that to reach your exclusive resort you'll need to cruise or fly.
Some islands can only be reached by boat, and some require a seaplane ride. But for others you'll have the choice between the two. So how do you choose?
Speedboat
Speedboats are the most cost-effective option and are usually included in your package costs. The process is effortless – after you arrive into Malé airport, your speedboat will arrive at the jetty just across the road from the terminal. Jump aboard, feel the wind in your hair and relax/enjoy the anticipation of spotting your hotel coming into view. Speedboats are operated by individual resorts and come in various forms, but all offer a comfortable start to your holiday. Depending on the location of your resort, you'll pass other islands en route – both resort islands and tiny uninhabited 'picnic islands' – and be sure to keep your eyes peeled for dolphins.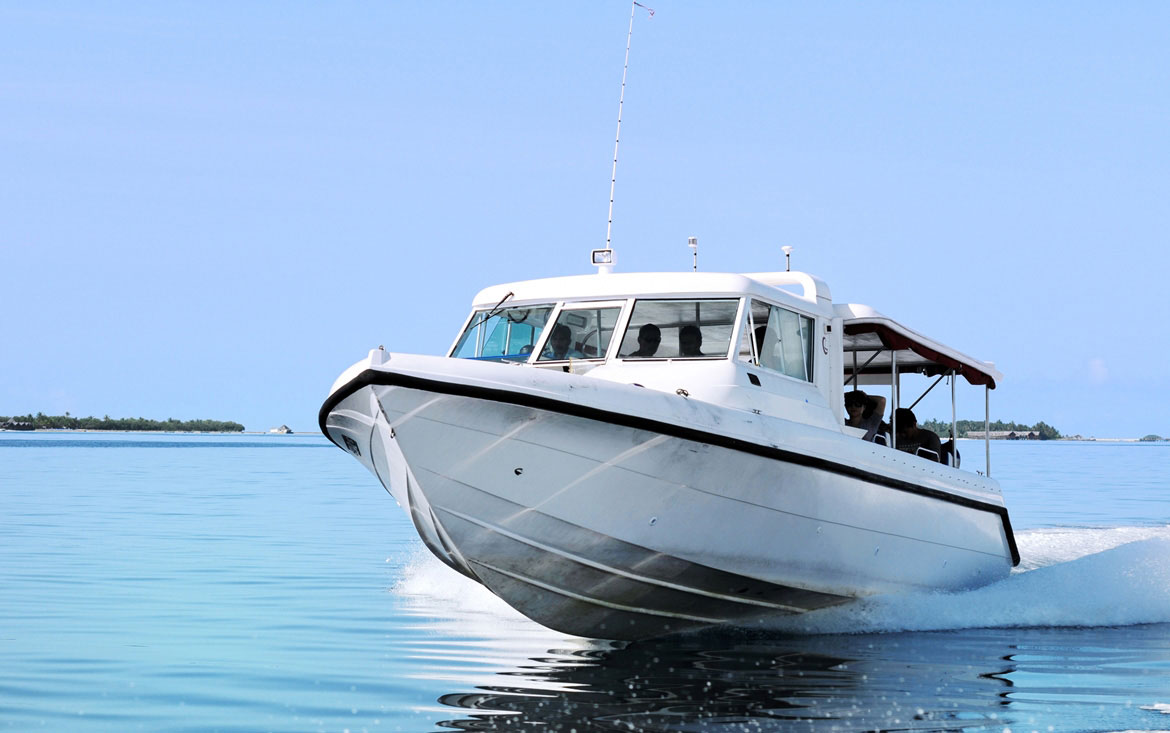 Seaplane
A seaplane is far quicker at transporting you from A to B, with boat journeys of three hours easily reduced to a 30-minute flight. But the main reason to take a seaplane ride is for the aerial views – it's a thrilling excursion and a practical mode of travel in one. The seaplane terminal is just a short bus ride from the main airport, and seaplane charter flights depart at scheduled times during daylight hours. Seaplanes in the Maldives are small, and you'll be enjoying this experience with around 15 other passengers travelling to/from several resorts in the same area. But your focus will be outside the window, as you soar over picture-perfect islands of all shapes and sizes and, as you climb higher, see the reefs, lagoons and atoll formations.... before a super smooth splash landing.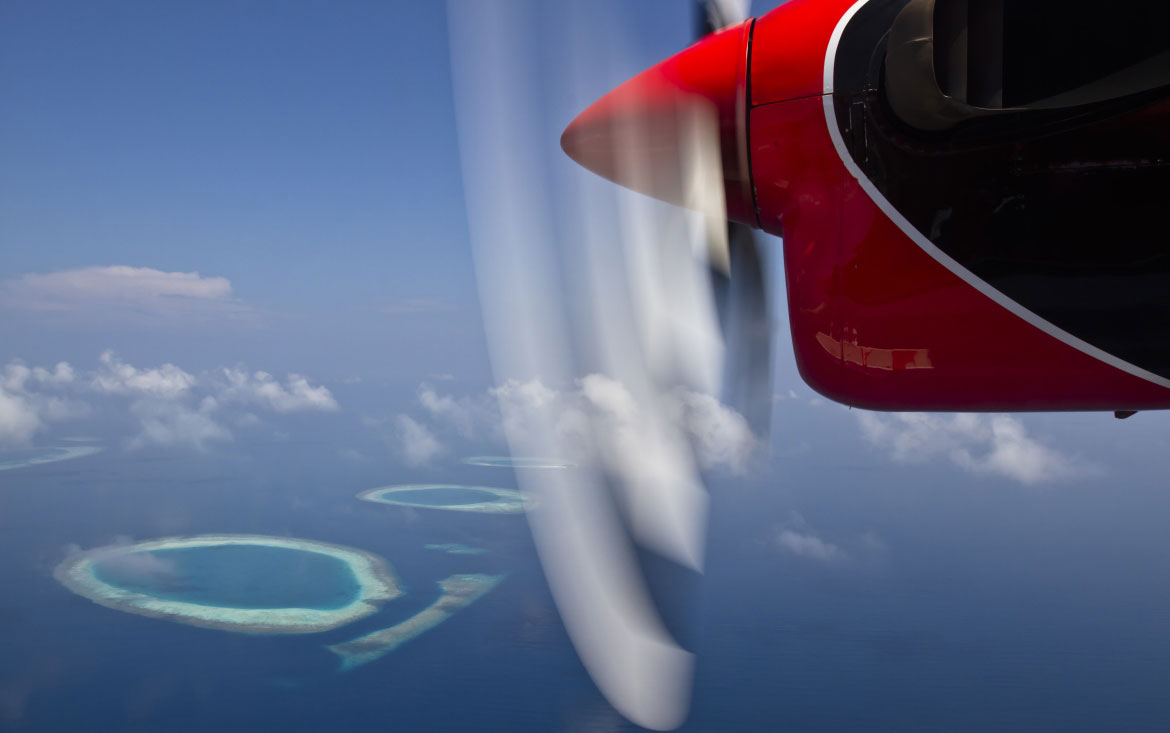 If you really can't decide, some islands offer the option of a boat transfer one way, and a seaplane the other – for the best of both worlds.