Discover the intoxicating, chaotic and stunning charms of the Golden Triangle in India.
Delhi
On arrival into hot and buzzing Delhi, my group was introduced to the driver that would accompany us for the week. By the end of our trip we thought he must be the best driver in Delhi for managing to navigate us through the chaotic streets –it's not unusual to come across a herd of cows casually lying in the middle of a busy road, or to see a family of five, all on one moped, whizzing past you!
My hotel in central Delhi was an oasis of calm and a real change from the fast pace surrounding it. It was in a great location for exploring this amazing city and I couldn't wait to get out and explore. The hotel recommended a local restaurant called Veda in Connaught Place, which was ultra-modern but served traditional Indian cuisine – definitely worth a visit!
Whilst in Delhi we visited Humayun's Tomb, a UNESCO World Heritage Site that is said to be an inspiration for the Taj Mahal. We also visited Qutub Minar which was absolutely amazing. The scenery surrounding it was beautiful and the history of the place really captivates you.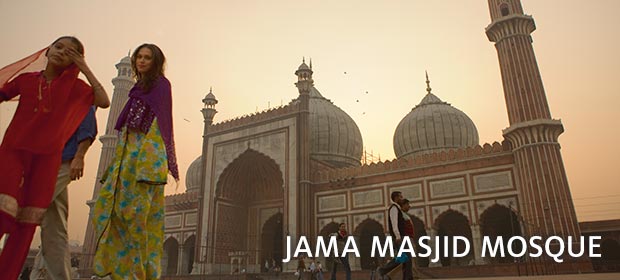 Agra and the Taj Mahal
I enjoyed a day trip to Agra by train on the Shatabdi Express. We visited the famous and majestic Taj Mahal and it didn't disappoint! It really is one of those images you see so much but when it's right in front of you, it's truly surreal. Local people dressed in their best and most beautiful saris gathered here and made the place come to life with colour.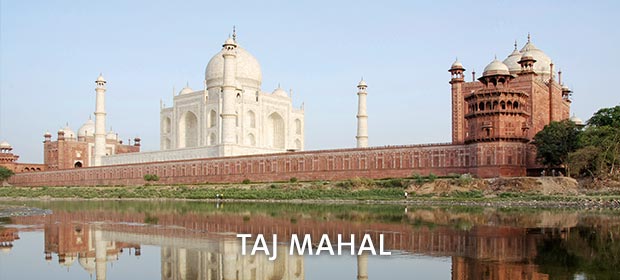 Jaipur and the Amber Fort
Jaipur was a real highlight and my favourite place in the Golden Triangle. I loved our trip to the Amber Fort where traditionally painted elephants roamed around. We took a bumpy 4×4 ride all the way to the top and the scenery was breathtaking. On our way back we also stopped off to view the palace on the lake which was just picture-perfect!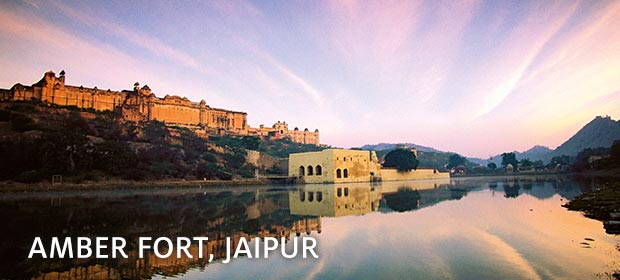 India was hectic, noisy, dirty and absolutely beautiful all at once. It offers a unique experience that really throws you and it's hard to quickly forget the unbelievably contrasting sights that you will see. I felt really welcome and got to enjoy an insider's view of the country and experience the best that Indian culture has to offer in the Golden Triangle.