Visitors to Malaysia often make for the delights of Kuala Lumpur and the popular beach resorts. But, if you're looking for something a little different, we've picked out Malaysia's best kept secrets to make your holiday extra special.
1. Cameron Highlands
This romantic, boutique resort is set in the picturesque hills of central Malaysia. Exuding a very English charm, with its historical and colonial surroundings of tea plantations and rose gardens, Cameron Highlands presents guests with stylish rooms featuring four-poster beds, a choice of fine dining, an indulgent Spa Village and an adjacent 18-hole golf course.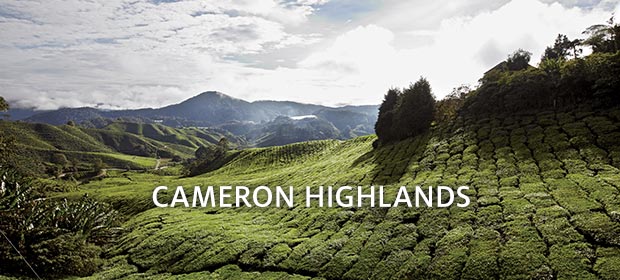 2. Taman Negara National Park
Taman Negara National Park is reputedly the oldest jungle in the world, where indigenous flora and fauna have evolved over millions of years. The result is an area of outstanding beauty and tranquillity, and eco-friendly tours introduce visitors to its inhabitants, including elephants, tigers, Sumatran rhinos and sun-bears.
3. The KL Tower, Kuala Lumpur
Many visitors to Kuala Lumpur climb to the Skybridge, the viewing gallery between the iconic twin Petronas Towers at 170m high. But, over 100m higher, and offering a city view to include the Petronas Towers, is the summit platform of the Menara Telecom Tower. It only costs around £3 to visit, there are rarely queues and you're rewarded with fantastic panoramic vistas.
4. Borneo's Orangutans
OK, not exactly a secret, but it will add an extra dimension to your holiday. See these charming, amusing, endangered creatures up close at a selection of sanctuaries and conservation areas, and then discover the natural wonders of Sabah and Sarawak, including pristine beaches and vibrant coral reefs.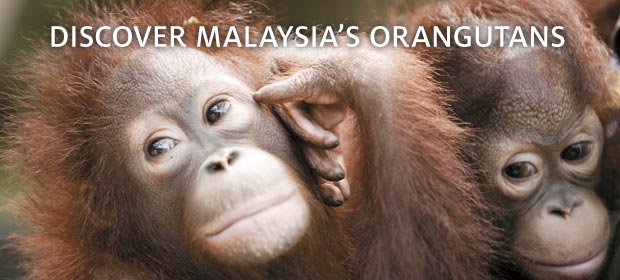 5. Sepang International Circuit
Experience first hand one of the most crowd-pleasing races in the Formula 1 calendar. Sepang, 31 miles from Kuala Lumpur, boasts a unique double-sided grandstand and a track specifically designed to encourage overtaking. Enjoy a pulsating race weekend.
6. Malacca
This elegant trading town has reflected the multicultural history of Malaysia for six centuries, resulting in a captivating blend of architectural styles from Arabic to Gothic. Stay overnight and explore the enthralling museums and temples, colonial buildings, elaborate townhouses, famous antique shops and restaurants serving up spicy local Baba and Nyonya delights.
7. Redang Island
Redang features some of the world's best beaches – endless stretches of soft white sand, shaded with swaying palms and fringed with fragrant tropical gardens. The scuba diving and snorkelling is exceptional – nearly half of the island is a protected marine park – and trekking excursions pass through quaint fishing villages and the wildlife-rich interior. Best visited Mar-Oct.
8. The Eco Resorts
With so much natural beauty, Malaysia is careful to protect its environmental heritage. Many resorts are designed to complement their surroundings and are built by locals from indigenous materials; restaurants use regional produce to eliminate 'food miles'; and guests are invited to learn more about the nearby jungles and mangroves in the company of resident naturalists.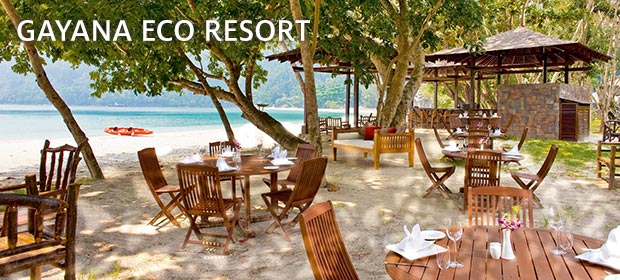 9. Climb Mount Kinabalu, Borneo
Spectacular Mount Kinabalu stands over 2.4 miles high, forming the focal point of Mount Kinabalu National Park, Malaysia's first World Heritage Site. Start out from Park HQ at 11am, reaching the mountain huts (3200m) by evening. Then it's an early alarm call at 2am for the final, difficult climb to the summit, accompanied by a guide, for sensational sunrise views.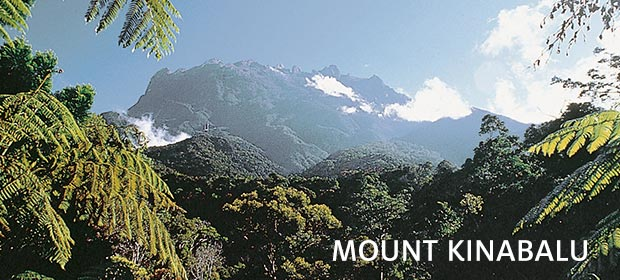 10. The World's Most Innovative Spa
Tanjong Jara has been awarded the World's Most Innovative Spa accolade by Tatler magazine. The spa village delivers age-old Malay healing treatments combined with oils and scrubs created from handpicked natural local ingredients. Unique therapies include the Warrior Massage, incorporating Malay martial arts and the Seven Steps to Heaven programme.
Inspired?
---
Remarkable wildlife, untouched natural beauty and unique adventures.