Jordan is best known for the famous archaeological site of Petra, but what else does this Middle Eastern country have to offer? Helen Austin, one of our Arabia experts, tells us about the best things to see in Jordan and how to make the most of your time in this incredible country.
Jordan is one of the most captivating destinations I've been to and completely underrated. While it neighbours Syria and Iraq, Jordan seems to be in its own innocuous bubble and when I visited I felt completely safe. If you're interested in history, there is so much to discover; and the foodie scene is big here, with a fantastic culture of sharing mezes and spending time with family and friends.
It takes just over five hours to fly direct from London to the capital of Amman; or a little longer with EasyJet to the buzzing Red Sea beach resort of Aqaba. If you want the beach but prefer a less-touristy vibe, I'd highly recommend Tala Bay, a more peaceful setting away from central Aqaba, which has high-end hotels such as the Mövenpick Resort & Spa Tala Bay Aqaba. This area is one of the best spots in the country for diving and snorkelling, and there's a shipwreck and army tank under the surface, plus astounding marine life to discover.
If it's exploring you want, I'd recommend flying into Amman and an itinerary such as our Highlights of Jordan escorted tour. This small group tour covers Jordan's iconic sites, its culinary scene and the stunning natural landscapes. Here are some of my favourite destinations en route.
Amman
This cosmopolitan city has loads of street side cafes serving mint tea and sweet-smelling pastry shops that seem to be open throughout the night. Head for Rainbow Street lined with restaurants and beautiful roof-top bars with great views over the city; and don't miss trying kunafeh during your stay, a traditional dessert often made with thin pastry soaked in sweet syrup and layered with gooey cheese. It's not one for those on a diet but is completely delicious! I'd recommend Habiba Suites for some of the city's best kunafeh.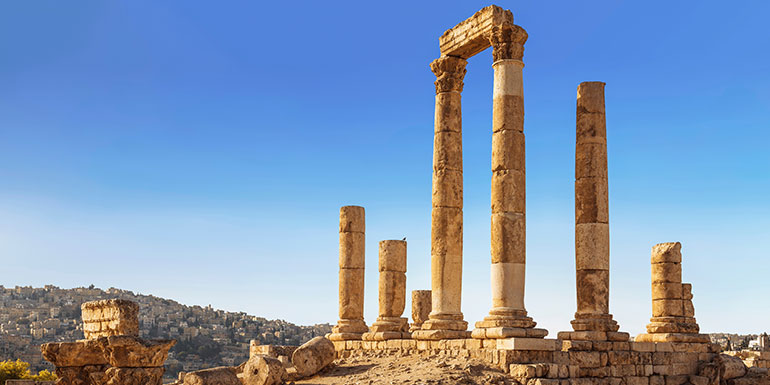 You should also try falafel and Hesham is a great place for this street food. It's not the poshest set up – cue plastic chairs – but you know it tastes good when this is where the locals eat. Jordan is a real foodie destination, so take our guide's advice on which dishes to try while you're here. Amman is also home to Roman ruins such as the Temple of Hercules, plus Bronze Age tombs – and the views over the city from this ancient citadel are fantastic. If you choose to do our Highlights of Jordan tour, you can always add on a few extra nights in Amman before the tour starts to really make the most of your time here.
Jerash
Jerash is north of Amman and an incredible Roman city that's really well preserved. You can still see where the carts have carved lines through the streets; and walk along a street of former shops. It's even clear to see what some of them used to sell, such as the butcher's shop with its tell-tale butcher's block with an animal carved into the stonework. Jerash is often referred to as the Pompeii of the East and it really is beautiful. Wander around and you'll enter through giant gates and can see the hippodrome, plazas and temples.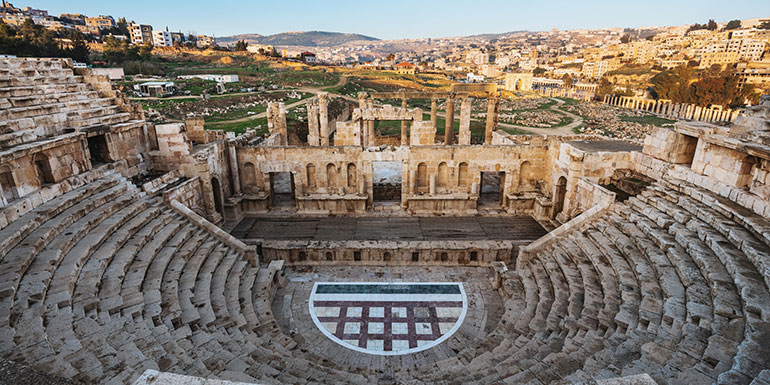 Dead Sea
The Dead Sea area is a completely unique mix of oxygen-rich atmosphere and mineral-rich mud and sea salt. It's home to some beautiful spa hotels offering treatments using these local ingredients but you can, of course, do it yourself! When entering the Dead Sea, I'd recommend taking beach shoes as the seabed is very rocky. It's a really cool experience to float in the water and you can scoop up the mud and cover yourself in it. A tip is not to wash the mud off your face with the sea water – the high salt content makes this a painful experience, which I learnt the hard way!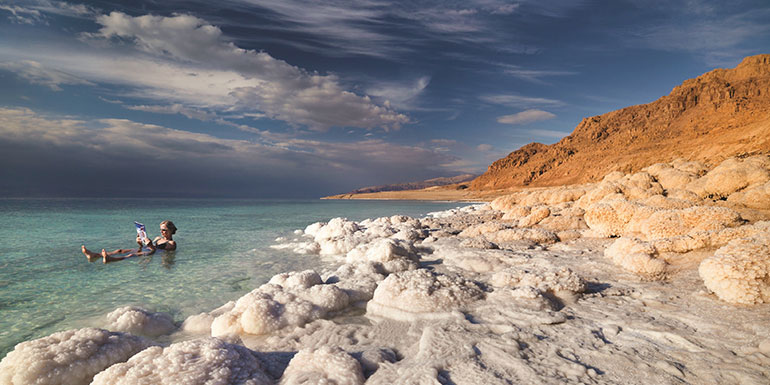 There is a lot to do nearby, with great walking routes in the nature reserve and Mount Nebo, where Moses is believed to have seen the promised lands. There is a huge amount of biblical and Roman history which is fascinating, including the Byzantine mosaics at Madaba and the 12 th century Crusader castles in Karak, where you can explore the underground galleries.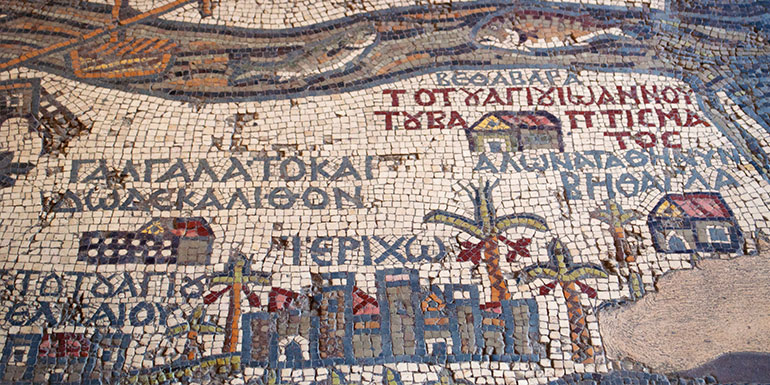 Petra
Petra is incredible and I'd recommend seeing it in two ways, which we include in our tour. The first is to see it at night, lit by candles. I walked through the long, winding path in the dark to The Treasury and a guy was playing the violin, which was haunting as it echoed around the site. Seeing The Treasury lit up was just spectacular. You can't see too much detail or the true scale of the site at night – but the experience is wonderful and it gave me goose bumps.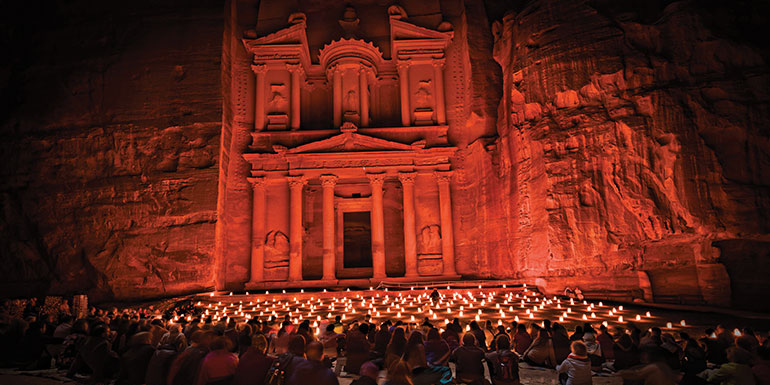 The next day you can return to see it in daylight and take in the sheer size of the rocks in the canyon. It's an enormous archaeological site and I'd recommend the climb up to the Monastery, for views of the gigantic façade at the top of the mountain. It takes some effort to get there but the views are incredible and there's nothing quite like it anywhere else in the world. The colour of the stone seems to change on the site throughout the day in different lights, which is beautiful.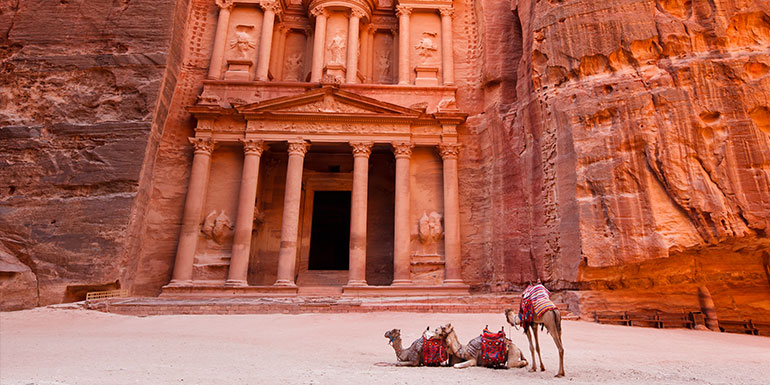 You can also visit Little Petra close by, which is like a smaller and quieter version worthy of your time; as is Al Beida, one of the first settled villages in human history, possibly dating back as far as 7200BC. If you are not the touring type but would still love to see Petra, we offer a full day trip with a guide, which you can combine with a beach stay in Aqaba. Having a guide is essential to really get the most out of the experience, learn about the history behind these relics and answer any of your questions about this UNESCO World Heritage Site.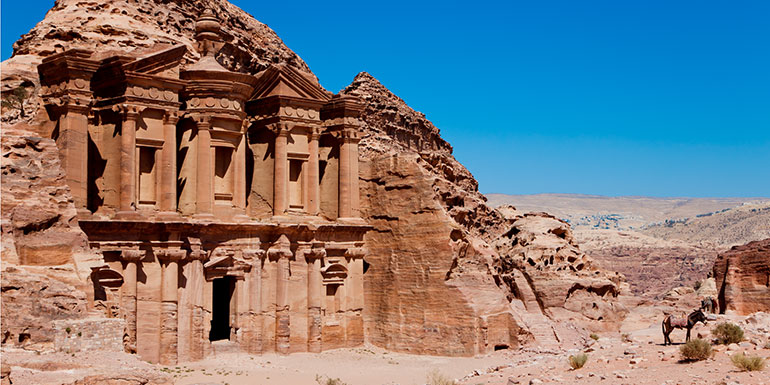 Wadi Rum
Wadi Rum's red sand and jagged mountain landscape is high on many people's travel wish list but, at the moment, we can't offer any experiences here due to safety and animal welfare issues. We are looking for a responsible option so you can experience this desert landscape, so keep an eye on our Jordan holidays page to see when they become available.