Whether you're a first-time visitor or an experienced Italophile, there's no better way to see 'the boot's' highlights than on a multi-centre holiday. Our Personal Travel Experts can help you plan an unforgettable road trip through the Tuscan countryside, an adventure on the Amalfi Coast or tell you where to head for beachside bliss. Here's 5 different holiday ideas in Italy.
Soak up city culture: Venice, Florence & Rome by rail
Discover three of Italy's iconic cities by rail. Revel in the romance of Venice, take in the charm of Renaissance Florence and ramble in the eternal city of Rome, where ancient sights sit side-by-side with stylish shops and alfresco cafes. We've handpicked hotels in the best locations, such as Hotel Santa Chiara in Venice, which has cosy rooms overlooking the famous Grand Canal. In Florence, we love Hotel Brunelleschi, which is just a few steps from the renowned art galleries and museums, and in Rome, stay at Leon's Place, a boutique bolthole close to the Spanish Steps and the Trevi Fountain. As you speed between the cities on trains, sit back and gaze at the picturesque Italian scenery rolling past your window.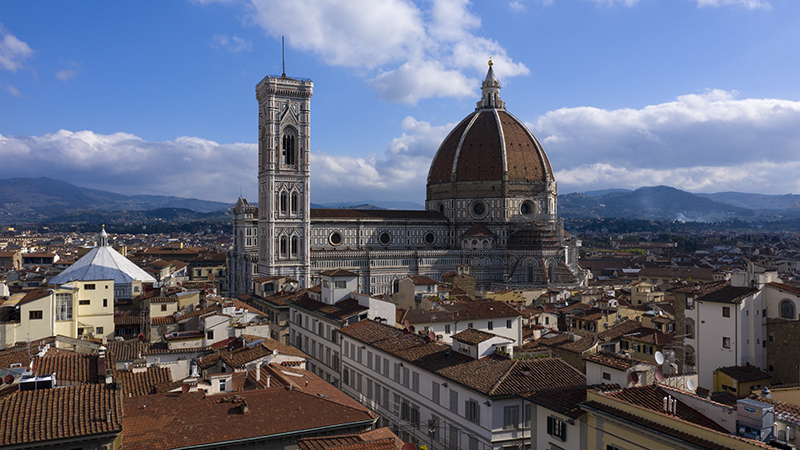 Why not start your journey in style if you're celebrating a special occasion? Relive the golden age of travel on the Venice Simplon-Orient-Express. Savour this iconic train's sumptuous dining and timeless luxury as you carve your way through some of Europe's most mesmerising landscapes.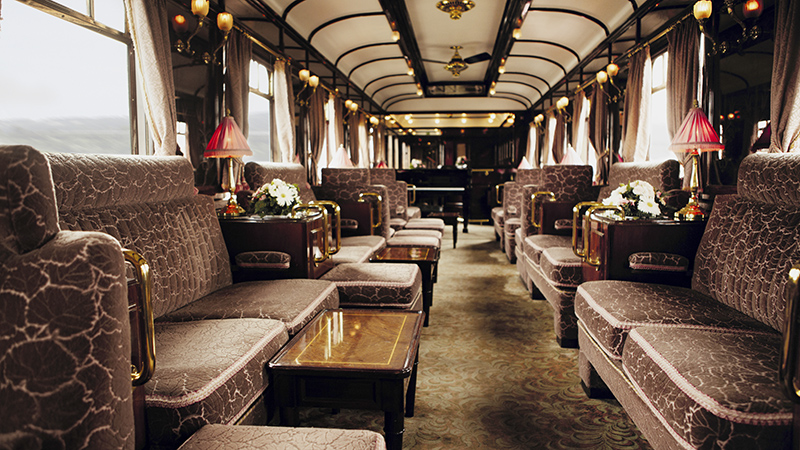 Admire the Amalfi Coast
The Amalfi Coast is one of Italy's most coveted holiday spots, with a swirl of clifftop villages and blue-edged bays. We suggest a two-centre holiday to fully appreciate this region's wonders. Most make a beeline for Sorrento, the perfect introduction to Neapolitan Riviera life. Get lost in a labyrinth of pretty lanes (or hike the Path of Gods) and lap up languid seafood luncheons in charming ristorantes. Stay at The Grand Hotel Capodimonte, a historic and characterful hotel with citrus-scented gardens, five cascading pools and breathtaking views over the Bay of Naples.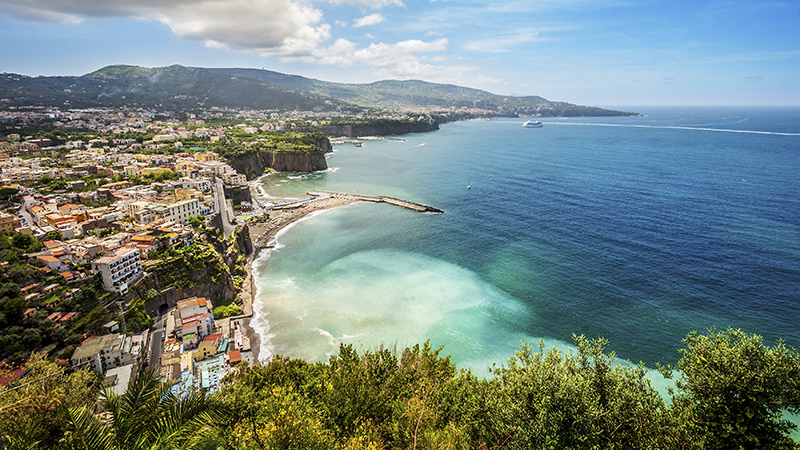 Twin Sorrento with the little gem of Ischia, just a short ferry ride away. Expect golden swathes of sand and authentic dining, but the real magic is in the water. Thanks to the volcanic landscape, the island is famous for its natural hot springs and in-the-know travellers flock here to bathe in the healing pools. You'll find one of the best, the Nefertiti thermal spa centre, at Hotel Le Querce, Ischia, where the waters draw from a 60-metre-deep spring.
For a taste of the high life, pair Ravello and Capri. Ravello stands proudly above the crowds, perched on a cliff with some of the best views on the Amalfi Coast. At Palazzo Avino, lounge by the pool and drink in the dizzying views (and martinis) and after dark, book a romantic candlelit dinner in the Michelin-star restaurant. Top off your trip at Caesar Augustus, Capri, a Relais & Châteaux hotel that lives up to the glamour of Capri, with a wow-factor infinity pool and award-winning cuisine.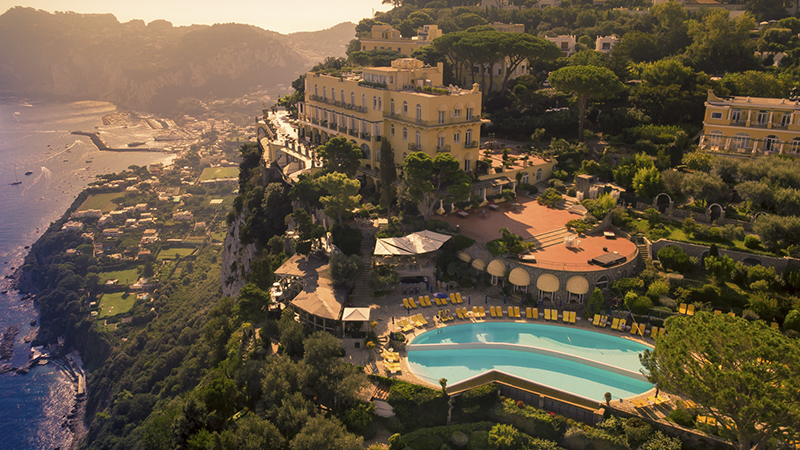 Relax on the shores of the Italian Lakes
A summer holiday doesn't have to be all about the beach. The Italian Lakes are something else – a cinematic backdrop of snow-capped mountains and cobalt blue waters overlooked by elegant villas and fragrant lemon groves. We'd recommend starting your holiday with a few days of city sightseeing in nearby Milan, Venice or Verona before heading for lakeside lounging.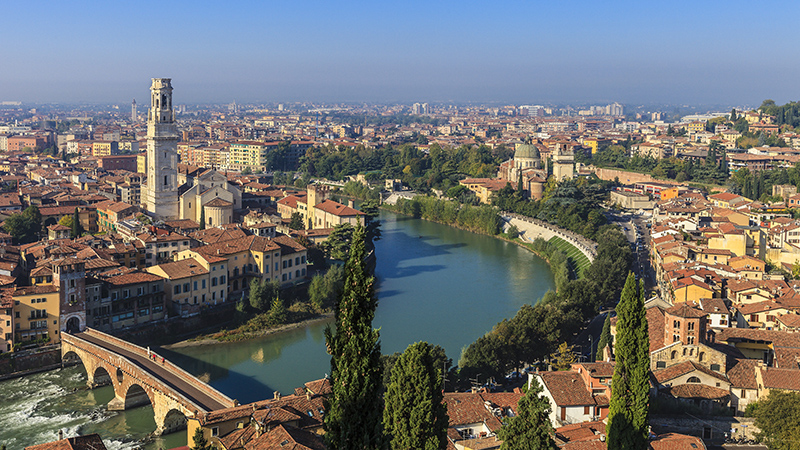 Lake Garda is a popular choice for a first foray into Italy's enchanting watery worlds. One of our favourite hotels is the Grand Hotel Gardone. Many illustrious guests have graced their presence here; the legendary hotel bar was a regular watering hole for Mr Winston Churchill and is now named after him in his honour (Winnies).

Alternatively, head to Lake Como, a long-favoured playground for the A-listers – think Madonna, Leonardo DiCaprio and, of course, the Clooneys, who're often papped while jet setting on a speedboat to their shorefront mansion. You'll fit right into the celebrity lifestyle at the Grand Hotel Victoria Concept & Spa, whose modern interiors are almost as sparkly as the glittering vista on your doorstep. Head out on a private boat cruise, try wine tasting in a Romanesque abbey and book a rejuvenating treatment in the sleek spa. Or simply don your Chanels as you channel your inner celeb and relax on a Bali bed by the pool.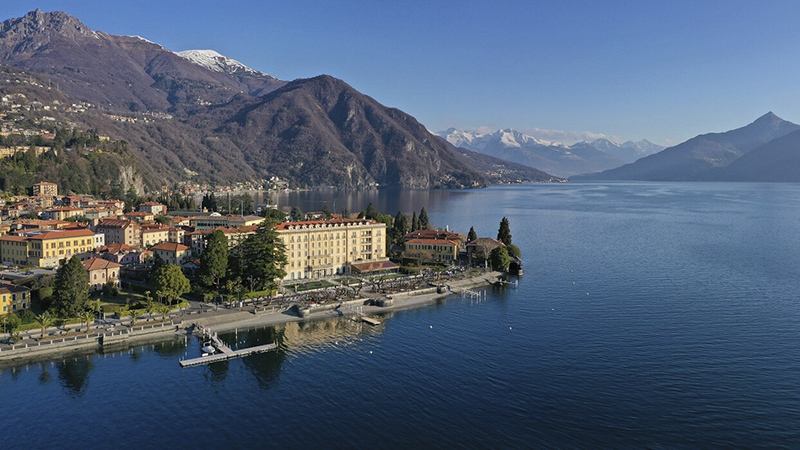 Go on a Tuscan road trip
Tuscany really is as ravishing as you've heard. Before relaxing on the riviera, spend time in Florence and Siena and the surrounding countryside; a rolling patchwork of poppies, sunflowers, dainty towns and vineyards. If you prefer not to be bound by a tour group, the best way to navigate Tuscany is by car. We've mapped out a route for you with our 10-night Tuscany Self-Drive, which gives you the freedom to travel at your own pace and uncover hidden gems along the way. Spin down cypress-lined roads, enjoy the delights of Chianti wine country and pull over to sample rustic Tuscan cuisine in quaint trattorias.
To truly get under the skin of this special part of Italy, talk to our experts, who'll share helpful driving tips, propose sightseeing ideas, and tailor an itinerary that's perfect for you.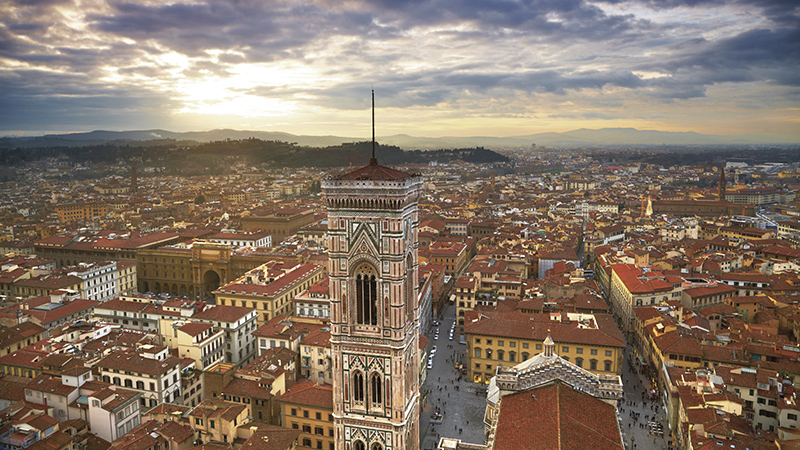 Escape to the islands
Although many families and couples visit Sardinia purely to unwind on the island's beyond-beautiful beaches, we recommend exploring two sides of this diverse island on a twin-centre holiday. At L'Ea Bianca Luxury Resort on the Emerald Coast, feast on fresh seafood and sail through dreamy pink-sand islands before driving south to Villa Del Parco, Forte Village. This little oasis is ideal for a peaceful hideaway as it has just 43 rooms, but it's also part of the extensive Forte Village Resort, which has incredible sports facilities and a buzzing foodie scene. Hit the road and venture beyond the hotel walls; tour round crumbling hilltop hamlets, marvel at the mythical nuraghe and, of course, go beach-hopping. Don't miss Cala Brandinchi, known fondly as 'Little Tahiti' due to the gorgeous colour of the water.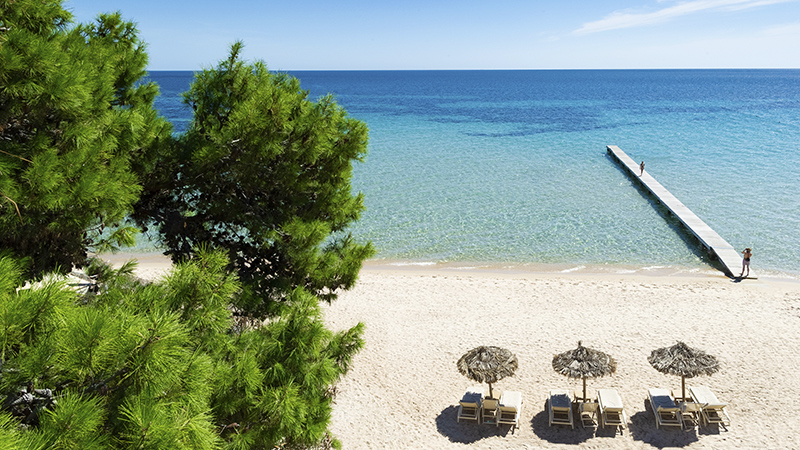 Over on volcanic Sicily, there's dramatic beauty, historical treasures and UNESCO-protected islands. Start your multi-centre holiday in vibrant Palermo at Villa Igiea, A Rocco Forte Hotel, an art-nouveau palazzo recently reopened after an impeccable makeover. Next, head to Taormina, a colourful hill town with magnificent views of Mount Etna. We love Villa Sant'Andrea, A Belmond Hotel, Taormina Mare, where you can top up your tan on the private beach and ride the cable car into the bustling streets. It's well worth staying a few nights as there are lots to keep you busy here. Visit the must-see city of Syracuse, take a daring trek up Mount Etna, or if you're a movie fan, follow in the footsteps of Al Pacino on a Godfather movie location tour.
Hop on a ferry to the Aeolian Islands for a grand finale to your Sicilian sojourn. On Vulcano, you can flop on black-sand beaches, hike vast craters or dip in a thermal mud bath – known for its skin-healing properties. Retreat to the Therasia Resort Sea & Spa, Vulcano to freshen up in the serene spa.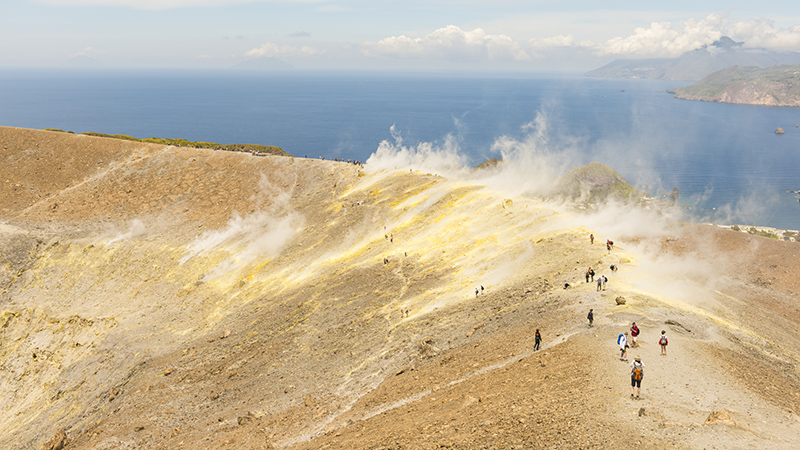 This feature was published on 5th April 2022. The information within this feature is correct to the best of our knowledge at the time of print. Feature by Heather Flanagan.