We sent a team of our travel experts to the Maldives to test out our newest island resorts and experience a few of our long-standing favourites. Fresh off the boat from hopping around the archipelago, they share their top highlights.
"The Standard is so different from the other resorts we offer. I thought it would be too cool and full of body-beautiful people lounging by the pool, but I was surprised to find a more laid-back side. Yes, this one attracts a younger crowd with its Instagram-worthy aesthetics such as the rainbow-coloured villas and a glass-floored nightclub. But you can also enjoy a chilled evening with board games by the pool or dinner in one of the quirky restaurants (like Guduguda, where authentic dishes are rustled up by Maldivian 'aunties' and you dine on cushions on the floor). The bathroom in our overwater villa had a glitter ball suspended above the huge bathtub and glass floor panels to see the tropical fish swimming below. You can step straight down from the pool deck into the house reef; I loved the in-villa activity wall, complete with masks, fins, and everything else you need for snorkelling adventures."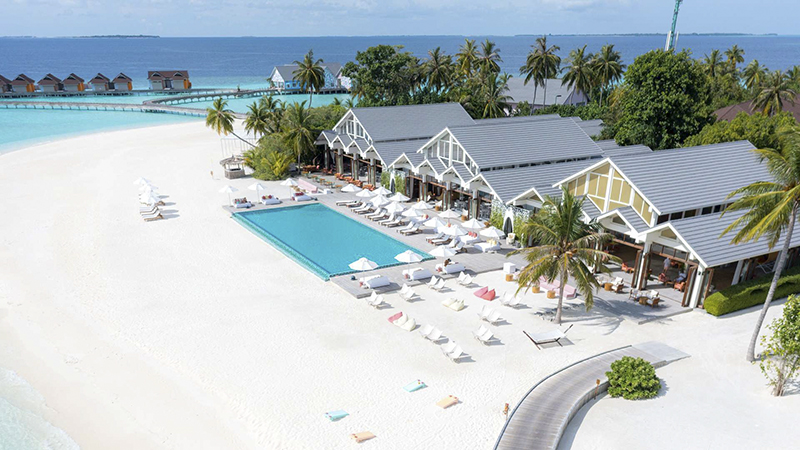 Expert tip
After a night of dancing under the Maldives' largest disco ball, recuperate in the luxe spa. This secret corner has an infinity pool with a swim-up tonic bar, mud scrub treatments in the Turkish Hamman, aerial yoga and sound healing sessions.
Rachel Booth, Customer Support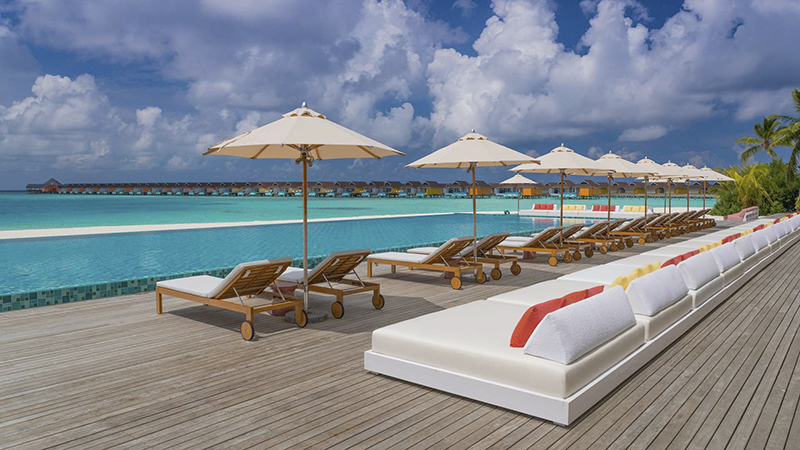 "Kagi Maldives Spa Island blew us away. It's tiny; there are just 50 pool villas here – 40 of which are water villas– and not surprisingly, the main reason to come here is for the wellness facilities in the huge, circular spa. What was surprising, though, was the attention to detail and the exceptional cuisine. You can wake to a breakfast of fresh juices, tropical fruit and overnight oats or go for more indulgent options; the doughnut wall is delightful. But the standout dining experience was at Ke-Un, the signature restaurant. Our personalised menu was wrapped in banana leaves and we had mouth-watering Wagyu beef; it was like art on a plate. This island ticks all the boxes if you're looking for a health-focused escape or simply want to switch off and recharge in tranquil surroundings".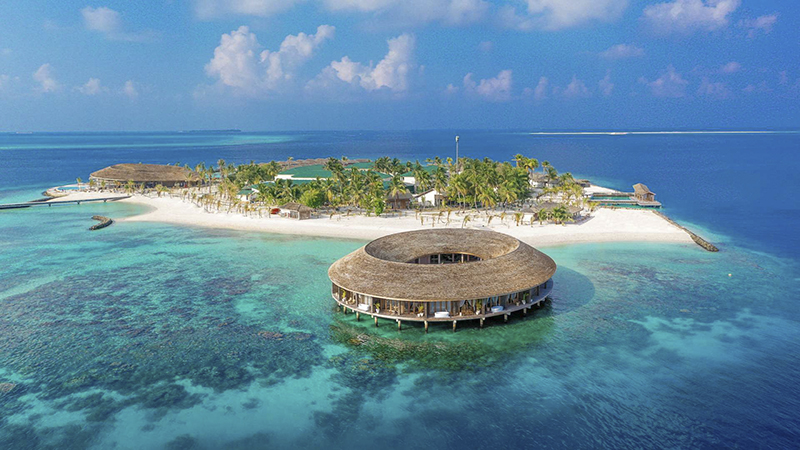 Expert tip
Continue the wellness theme under the waves and go scuba diving on the house reef, considered by many as a form of meditation. Kagi was previously an uninhabited island, so the house reef is undisturbed and brimming with healthy coral and marine life.
Katie Gosden, Personal Travel Expert, Kuoni at John Lewis Southampton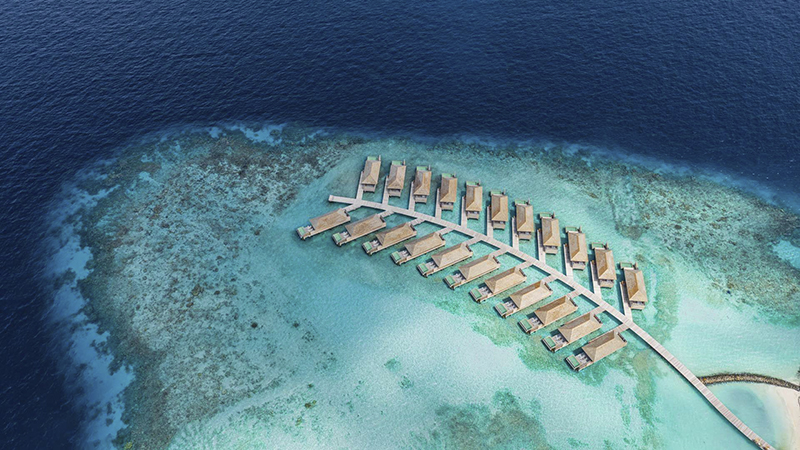 "The reason to go to Kuramathi Maldives? For the food! In my opinion, it's hands down the best four-star resort for foodies. Upgrade to the Select All Inclusive package and you have nine à la carte restaurants to choose from; try the overwater Reef restaurant for freshly cooked local fish and head to Palm for crispy Italian pizza. Their sustainability initiatives are worthy of recognition. To help reduce plastic, you can fill up a reusable water bottle at the many water stations and the island has vast hydroponic gardens that grow lettuce and herbs for their dishes and garnish for cocktails. Speaking of cocktails, there's an array of atmospheric bars. Spend an evening listening to the saxophonist at Dhoni Bar, toes in the sand and sipping on a Kuramathi Cooler; the perfect way to end a day in paradise."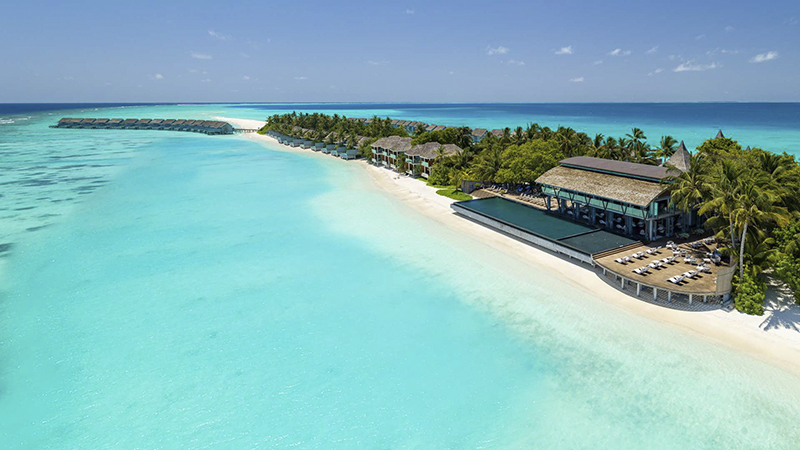 Expert tip
If you're staying in a pool villa, start the day in true Maldives style with a floating breakfast.
Becky Ostridge, Senior Travel Consultant, Kuoni Partner - Baldwins Travel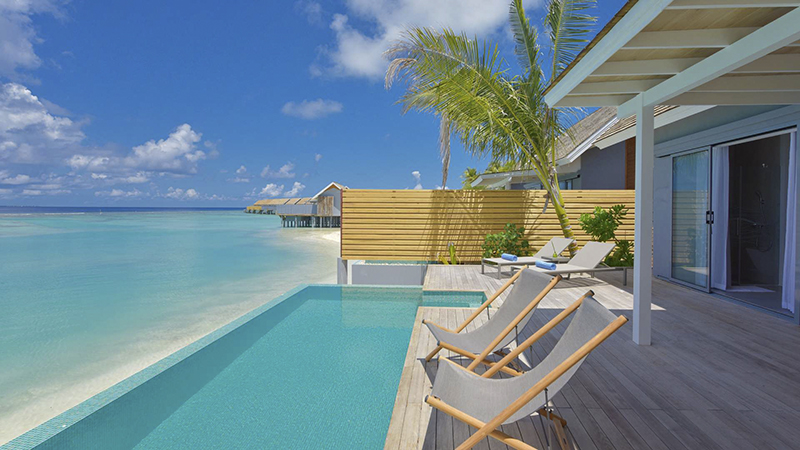 "Emerald Maldives is ultra-modern and has one of the most generous all-inclusive packages in the Maldives – everything is included in your stay, so there's no confusion. We stayed in a beautiful water villa with floor-to-ceiling windows overlooking the ocean. Your minibar is fully loaded with complimentary wine, beer, branded soft drinks and snacks like Haribos and Pringles, which means you don't have to head out for refreshments and can make the most of your time in your villa. When you are ready to go out and explore, bikes are propped outside, making for a fun and easy way to get around the island. There are four restaurants to pick from and you can pair flavoursome dishes with wines selected by the sommelier; you may need some guidance as there are over 120 wines on the menu."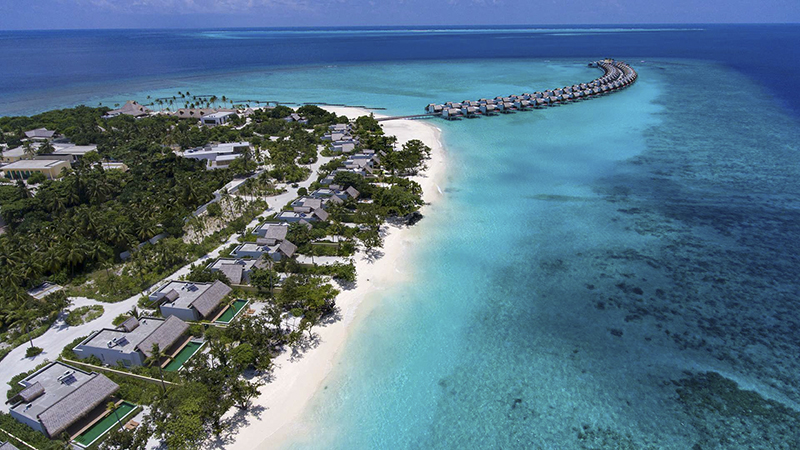 Expert tip
A seaplane is a wow-factor experience and I recommend travelling this way if you can. You'll get a bird's eye view of the coral-ringed atolls and the colours of the water are just breathtaking.
Ariana Feroz, Personal Travel Expert, Kuoni Aberdeen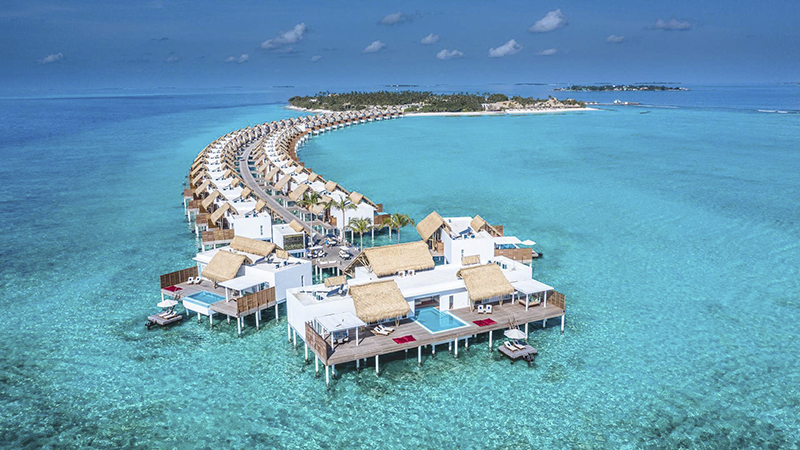 "Emerald Faarufushi Resort & Spa is set to be the Maldives' next hot topic. This petite island has a more rustic, natural feel than its sister resort, Emerald Maldives, but with the same renowned Emerald service and premium all-inclusive offerings. It's set to open later this year, so although we only saw the island in its infant stage, you can see how fantastic it will be. I think this will be a top choice for couples and families looking for more of a boutique, authentic retreat with upscale wining and dining. My favourite feature was the Eclipse Bar perched over the jetty and the treetop treatment rooms in the spa sound divine."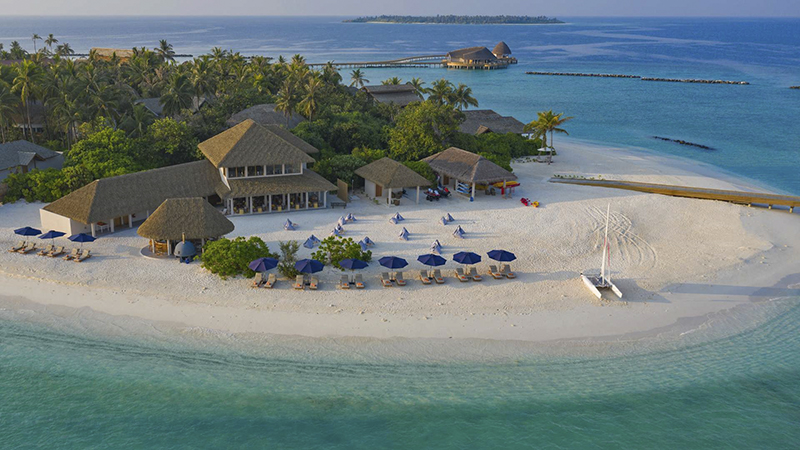 Expert tip
Double your Indian Ocean experience and combine a stay on Emerald Faarufushi Resort & Spa with Emerald Maldives, set just a 30–40-minute speedboat ride apart. You'll get the same luxury all inclusive experience and a taste of two different islands, from contemporary to traditional.
Jessica Coggins, Assistant Store Manager, Kuoni at John Lewis Cribbs Causeway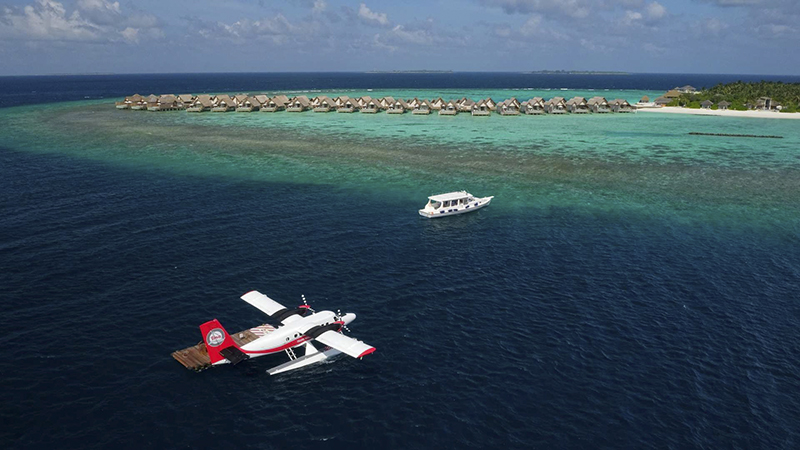 "This little jewel is all about understated luxury and is fit for a big, special occasion holiday. Baros is undoubtedly one of the Maldives' most iconic resorts. There's an intimate, exclusive atmosphere and it's so quiet; most of the guests seemingly hide away in their beautiful villa as we hardly saw anyone. I love that the island has a deep-rooted heritage; it was originally a coconut plantation and the palms and vegetation have been preserved, giving the interior a lush, jungle-like canopy. Come here for bespoke service, elegant dining and a picture-perfect setting."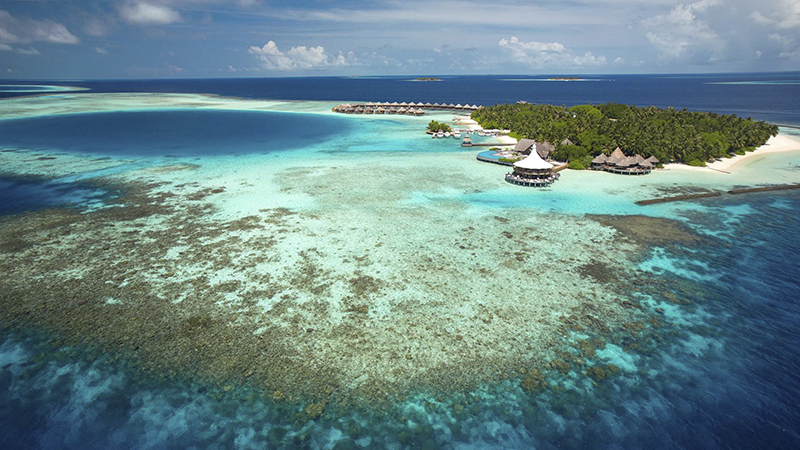 Expert tip
An evening of exquisite food awaits at the Lighthouse, and the cognac flambéed Lobster Bisque is a must-try dish. To make the evening even more special, arrive before dusk for pre-dinner cocktails, live music and a mesmerising golden hour view.
Samantha Wilson, Personal Travel Expert, Kuoni Harrogate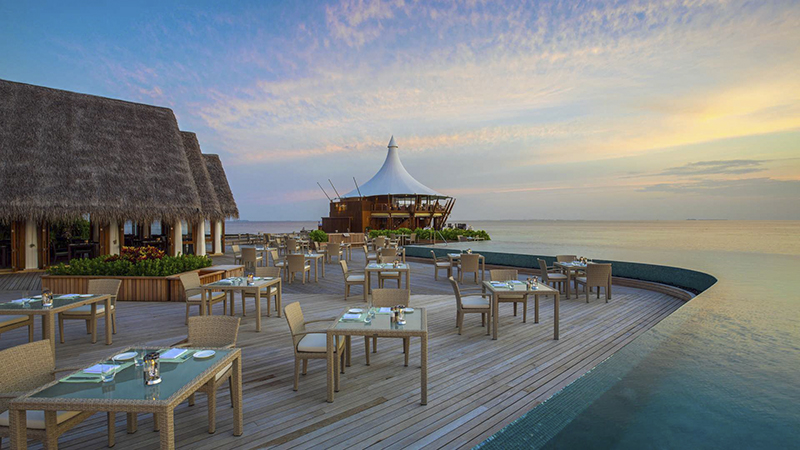 "We were welcomed onto Meeru Island Resort & Spa by traditional Bodu Beru drummers and handed a fresh coconut drink, which felt fitting for this authentic Maldivian resort. I didn't realise how big Meeru is; it takes about 45 minutes to walk around and holds a full-size football pitch and a golf course, ideal for those who like to keep active. It's popular with repeat guests (those who have been coming here for years have villas named in their honour) and it's brilliant for families, as there are long stretches of white-sand beach, parent and child pampering sessions in the spa, watersports and a kids club. Plus, the Two Bedroom Villas are well thought out and have a separate twin bedroom for children – a rare find in the Maldives".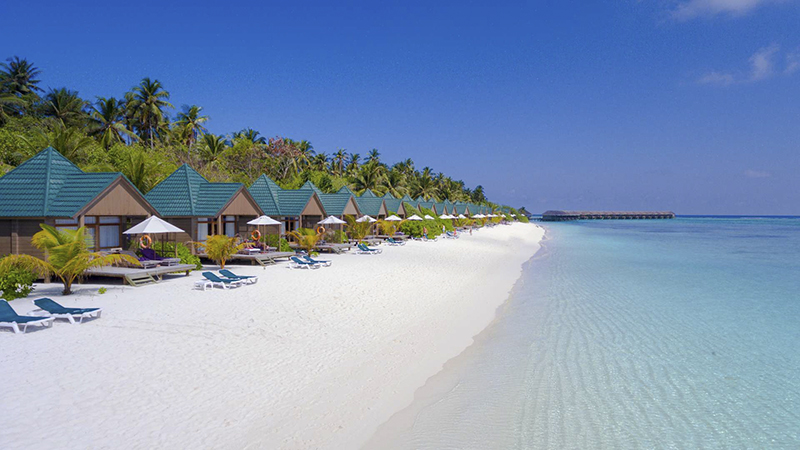 Expert tip
Almost everywhere has sand floors – including the restaurants – so save the suitcase space and leave your shoes at home. A pair of flip-flops is all you'll need, or even better, embrace barefoot island living.
Georgina Doherty, Indian Ocean Destination Expert, Virtual Contact Centre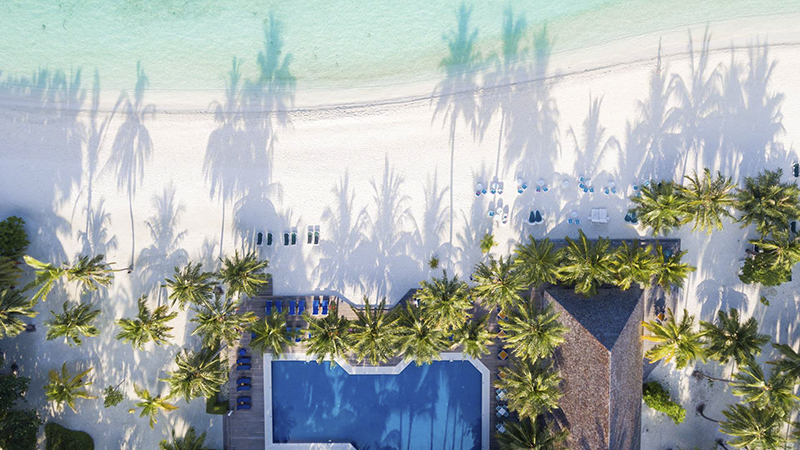 Inspired?
---
Our Personal Travel Experts are here to help you plan an unforgettable Maldives holiday. Discover our full range of islands in our Indian Ocean brochure or talk to us; and we'll share our first-hand recommendations.
This feature was updated on 16th June 2023. The information within this feature is correct to the best of our knowledge at the time of print. Feature by Heather Flanagan