When it comes to surfing, Hawaii is the keeper of the flame. Big waves. Surfer's froth. Calm waters for beginners and exhilarating swell for pros. This is one of the most waxiest and wetsuit-loaded places in the world to find your water wings. You've seen it in the movies, now experience it for yourself. Catch your first ever wave on Waikiki Beach. Master the art of walking up and down a longboard. Paddle out towards pastel-pink sunsets. Come to deep dive into world-class surfing scenes, see champion big wave surfers compete and catch some of the most incredible waves of your life.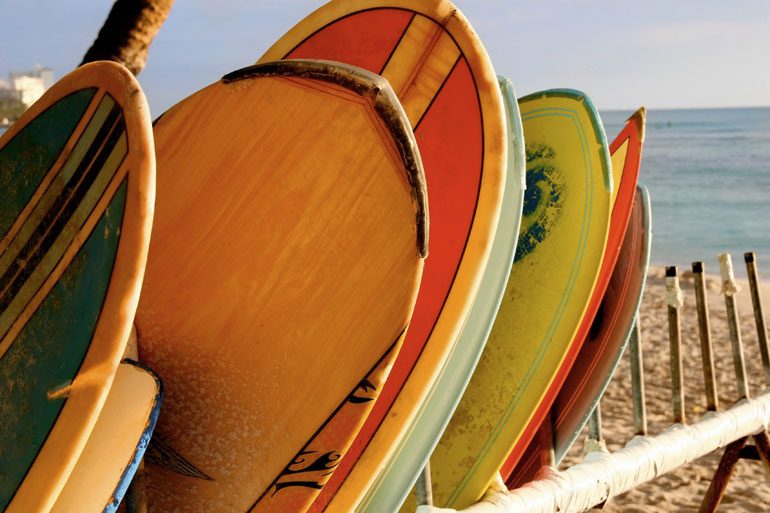 Hawaii holidays are a tropical surfing treat of accessible line ups, perfect temperatures, glassy waters, friendly faces and aloha vibes. This is our share of the most beautiful spots to feel the thrill of going at the speed of the Pacific Ocean.
breeze by Kuoni
Want a cocktail of cool vibes, crashing waves and spectacular surf? With breeze by Kuoni you can coast into Hawaii the effortless way with easy online booking.
Waikiki, Oahu
The original superstar when it comes to learning how to surf, it's all salty air and sandy toes on Waikiki Beach. Long gentle waves and calm, safe waters. Big wave pro instructors that will teach you how to stand up on a board and get you out on the rolling break. Surf action and aloha culture every which way you turn. Stay right on the beach at Moana Surfrider or Halekulani and follow the swell of the Pacific Ocean.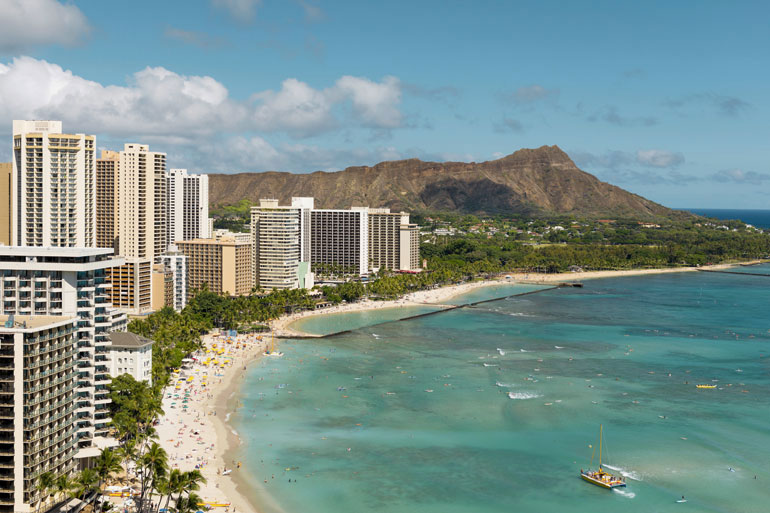 North Shore, Oahu
Those in the know, know North Shore. Come winter, when the big waves roll in, the world's best surfers come out to ride. Main surfing season is November to March and legendary surf comps - Pipeline Masters & The Eddie - are held here. Get your spicy tuna poke bowls and green juices in the sleepy town of Haleiwa surf-style hangouts before making footprints along the infamous North Shore. Hit Waimea for the big waves and Rocky Point to watch the kind of pro surfing you see on TV. This isn't a place for beginners but if you're an intermediate surfer, check out Laniakea for smaller swells that are easier to ride.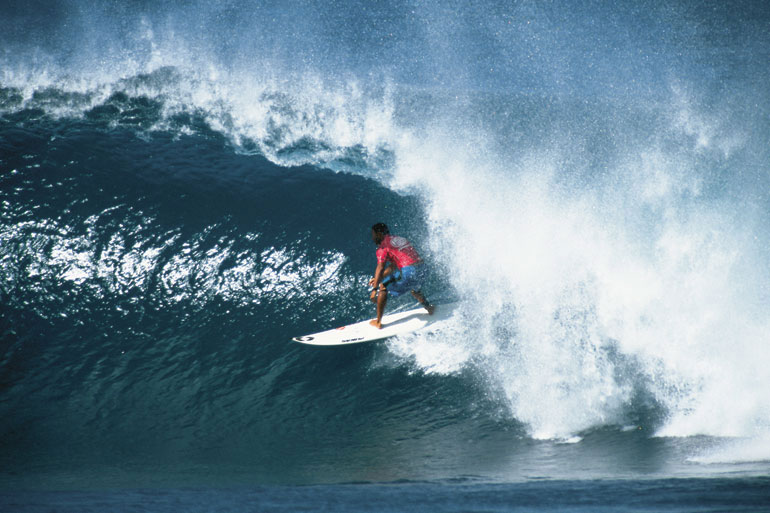 The Cove at Kalama Beach Park, Maui
Breezing into Maui and want to learn how to surf? Head to The Cove for similar vibes to Waikiki Beach without the crowds. The waves are small and consistent and the waters are shallow. This is one of the best places on Maui to try your hand at bodysurfing, boogie boarding and skimboarding.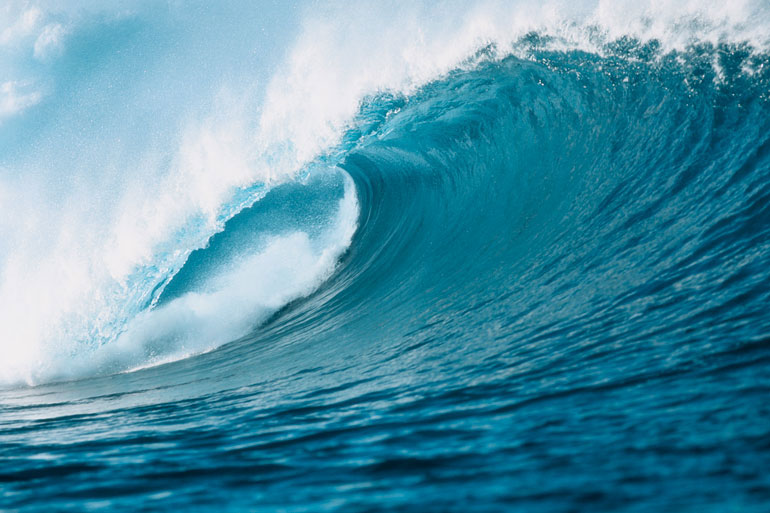 Puamana Beach Park and Lahaina Harbour, Maui
For small wave chasers, The Plantation Inn at Lahaina is the perfect spot to show up with your neoprene suits and surfboards. Plenty of rideable swell and light winds make close by Puamana Beach Park a great place for novice surfers. Come to catch easy waves and wipe out with the locals. Already a star on your board? Up and coming surfers head to Lahaina Harbour for high performance summer waves. Get your kicks watching them from the sidewalk or over beers at a waterfront restaurant on Front Street.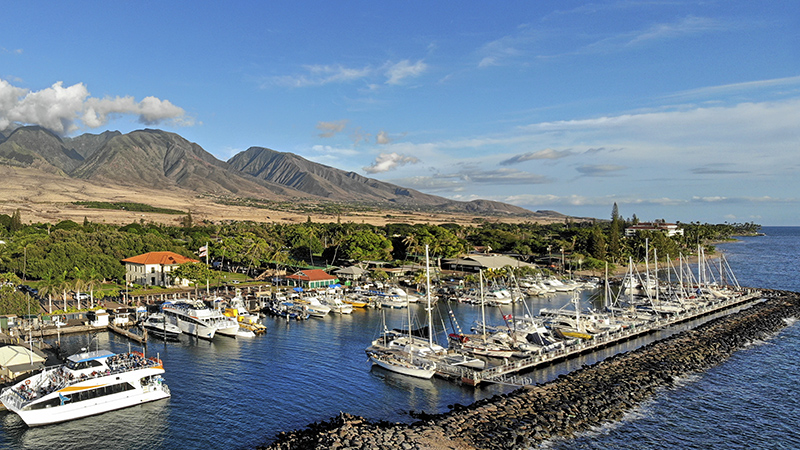 Honolua Bay, Maui
A 20 minute drive and short jungle hike north of Lahaina, it's all Kelly Slater-level waves at Honolua Bay. The beauty here is all about the angle, and when it's right it's magical. During winter when the massive north swell fires up, pro surfers head out for powerful waves, deep barrels and spectacularly long rides. Make your way to the bluffs at the top of the bay and you can watch it all. Summer brings a completely different vibe. Dreamy Honolua Bay turns into one of the calmest and clear-water spots for snorkelling and scuba diving.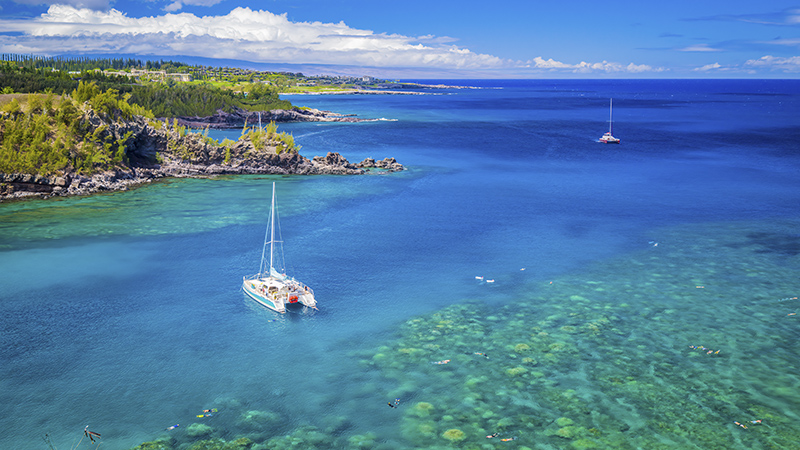 Poipu Beach, Kauai
Lush and slow-mo Kauai, with its miles of white sand beaches and consistent trade winds, is a pinup star when it comes to surfing. Poipu Beach is a fantastic place to learn to surf. May to October brings south swells that suit all skill levels. The slow broad waves and sandy bottom of Lemon Drops is the safest spot for new kids on their boards whilst experienced surfers can ride the swell at Acid Drop and Heroins.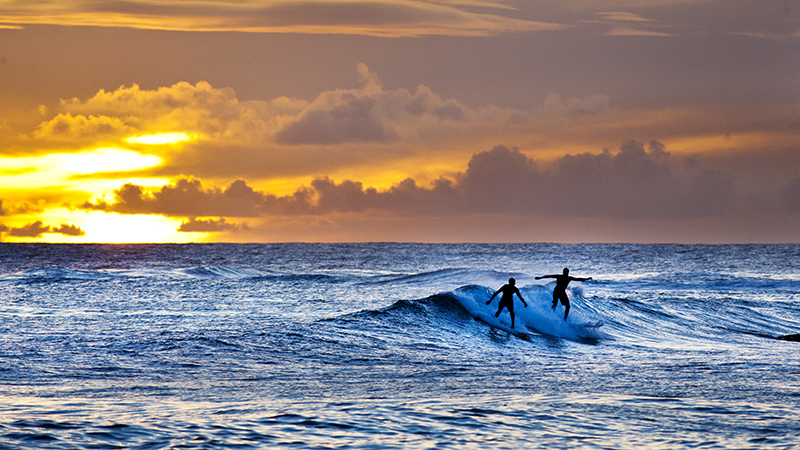 Hanalei Bay, Kauai
Crescent shaped Hanalei Bay, on the north shore of Kauai, is where pro surfers come to ride the waves. November to April is the sweet spot for surfing here. Head to Pinetrees, at the centre of the bay, for big waves. Stay close to the pier if you're a boogie boarder or a beginner. Just around the corner from Hanalei is Hideaways, a far more secluded surfing spot with an exposed reef break.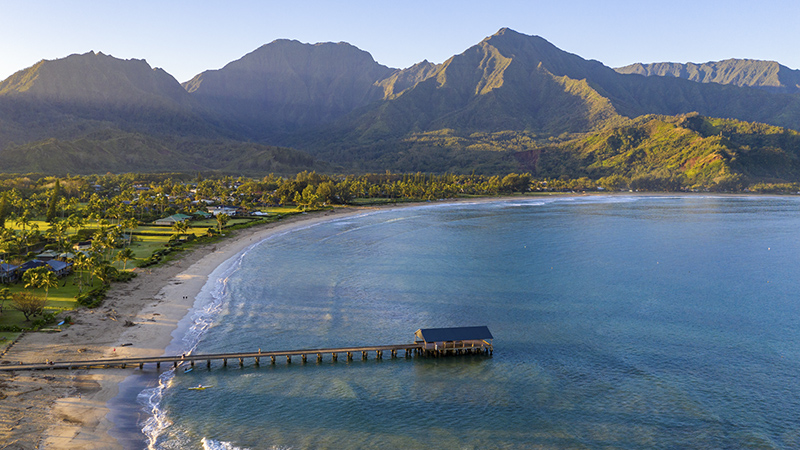 breeze by Kuoni
---
Feeling inspired to take a big wave trip to paradise? Our new brand, breeze by Kuoni, offers carefully curated Hawaii holidays with easy breezy online booking.