Maryanne Cook asks Stelios Constantinides, Sales and Marketing Officer from Cyprus Tourism Organisation, why Cyprus is still an ideal European holiday destination.
Why is Cyprus a great travel destination?
Cyprus offers a diverse product. It's safe, hospitable, with a very good hotel infrastructure. For the British holiday maker, there is an absence of a language barrier, as practically everyone speaks English. Cypriots drive on the left as in the UK, and use the same standard three-pin electrical mains, which creates a home-from-home feeling.


If a couple are looking for a two-week beach stay with plenty of surrounding activities, without too many families – which region would you recommend, and why?
Limassol (Lemesos in Greek) could be a good choice, ideally the Amathus area, east of the city. The area features some of the best hotels on the island, lovely sand beaches, a long path and cycling route which leads all the way to Limassol city centre with plenty of quality bars and restaurants to fulfill any expectation.


What about a family of four, looking for watersports, café's and bars surrounding but not among the 18-30 scene?
Limassol again is one option but to the surprise of many, try Larnaka seafront, the 'Finikoudes' as it's known to the locals. A 2.5 kilometre sand beach carrying the blue flag with shallow waters making it ideal for families with young children, with many bars, restaurants, tavernas and other shops along the promenade's stretch.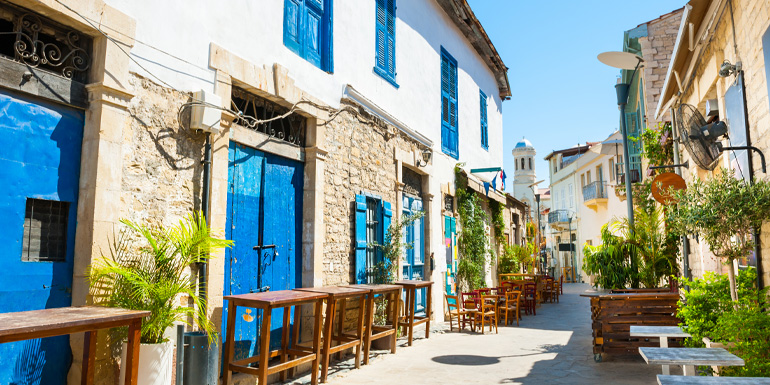 Where would you recommend for the older, mature couple who want to experience sights, culture and restaurants more so than beach culture?
Paphos would be the ideal option as the region is rich in archaeological sites. Visitors can also explore the culture of Cyprus by taking a short trip to one of the many picturesque villages in the local area.


In terms of activities, what would you recommend for those seeking a winter sun holiday?
Travelling between November and April is the ideal time to explore Cyprus with plenty of hiking trails, horse riding opportunities and cycling paths. You can also play golf at one of the four championship courses or, if you happen to be on the island between mid January and mid March, you can even ski in the Troodos Mountains!


It is common for cyclists to come and train high in the Troodos Mountains. For those who enjoy cycling as a hobby – would you recommend this region for beginner/intermediate cyclists?
Cycling routes in the Troodos mountains have been designed to accommodate both beginners and intermediate cyclists and are very well signposted.


Is there anywhere that you could recommend for holiday-makers that enjoy wildlife?
The Akamas peninsular, the environmentally protected natural park which is part of Natura 2000 project north of Paphos, is the best option. The area can be accessible on foot or by hiring a bicycle.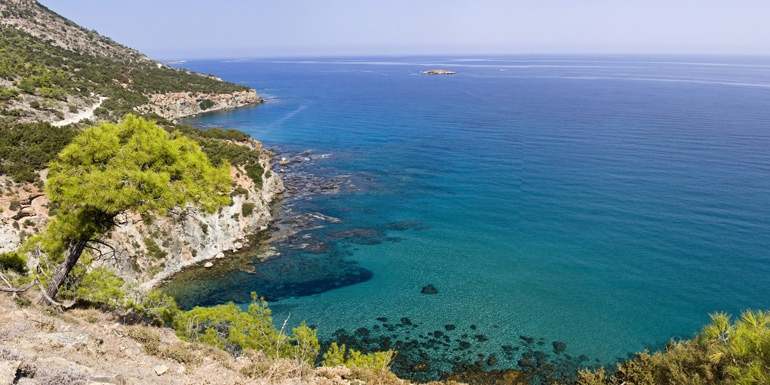 The climate is generally mild all year round, and some prefer the cooler months to the warmer. What would you say was the ideal month(s) for travelling to Cyprus?
I would recommend travelling in Spring, sometime between March and May. The landscape is beautifully green and flowers are blooming. Alternatively, try November. The temperature is rising on both occasions at around 25 degrees Celsius, making the whole experience comfortable.


How would you describe the Cypriot people?
Cypriot folk are honest, genuine and hospitable people who are ready to go the extra mile at any opportunity for the sake of others.


How would you describe Cypriot cuisine?
The Cypriot cuisine combines the indigenous cuisine with Greek and Middle Eastern influences, which makes it very interesting. My favourite Cypriot dinner is 'kleftiko' – matured lamb and potatoes (the famous Cypriot ones!) cooked in a traditional clay oven.


What is it about Cypriot wine that makes it special?
Wine has been produced in Cyprus for nearly 5000 years. The combination between the altitude in Troodos and the mild winter conditions offer the ideal environment to produce some of the best wines in the Mediterranean. I'd recommend the indigenous variety of Maratheftiko (red) or Xynisteri (white).


There are a lot of fascinating monasteries dotted around the island. If you were to recommend one to visit, which one would it be and why?
The monastery of Kykkos is the most famous one and houses some of the oldest icons and the monks produce their own organic products which visitors can buy, such as wine and honey.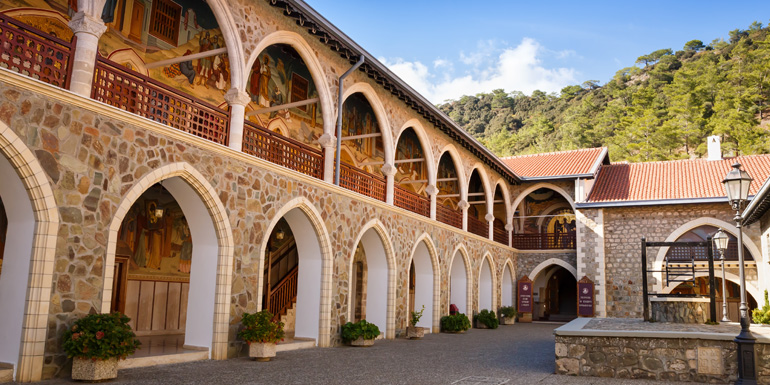 If you were to sum Cyprus up in one sentence, what would it be?
It should definitely be described as 'an island of contrasts and surprises in a compact geographical area, the size of a large metropolis'.


Why should holiday-makers pop in to their local Cyprus Tourism Office when in Cyprus?
I believe the holiday maker should visit one of the local regional CTO information offices as the staff are local and can offer destination insight for the area from their own experiences, so visitors can make the most of their trip.


What is your all-time favourite region?
I personally enjoy spending my holidays with the family in Agia Napa (Ayia Napa), simply because the golden sand beaches are second to none while the area houses some of the best theme parks, including a waterpark and permanent amusement park.


Stelios recommends
I would recommend driving to Troodos mountain range and visiting the picturesque old village of Kakopetria with its stone built houses. Stop for a coffee or drink or even stay and enjoy a home cooked meal at one of the local tavernas. And, when you're finished, don't forget to visit the byzantine church of Agios Nikolaos tis Stegis (Agios Nikolaos of the Roof), one of the 10 Byzantine churches protected by UNESCO, to experience its unique architecture and fresco paintings dating back to the 14th Century.