Going on holiday doesn't have to be all about poolside cocktails and lazing on a lounger. We've found many ways for you to have fun, keep active, and make once-in-a-lifetime memories in the process. Whether it's hiking through the rainforest or exploring a tropical island on two wheels, here's a handful of unique active experiences you can add to your Kuoni holiday.
If you're planning a visit to Italy this summer, don't forget to pack your hiking boots. Exploring the five scenic fishing villages of the Cinque Terre on foot is a day you'll never forget. This four-hour guided experience takes you from Manarola to Corniglia via stunning coastal paths, fragrant cliffs and terraced olive groves, ending with a well-deserved lunch in a traditional Italian bistro. We recommend a stay on the Tuscan Riviera, an ideal base to reach this jaw-dropping UNESCO World Heritage Site. Stay at Sina Astor, a sleek seaside hotel in the heart of Viareggio, and you're just a stroll away from the train station to take you to La Spezia, where you'll meet your guide.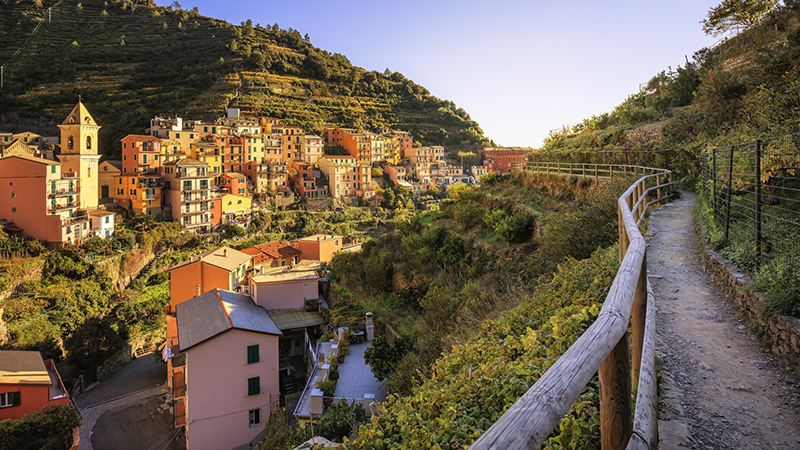 Spend the day at sea on this unforgettable sea kayaking adventure among the jaw-dropping limestone islands of Koh Lanta Marine Park. Paddle through the emerald-green water to roam eerie 'Ghost Island' before gliding along Koh Talabang's shoreline and stopping for a beach picnic – just keep a watchful eye out for mischievous monkeys scampering on the sand. The ideal end to the day is a recuperative massage back at your resort; the award-winning spa at Layana Resort & Spa has a dreamy menu of aromatic treatments to soothe your worked-out muscles.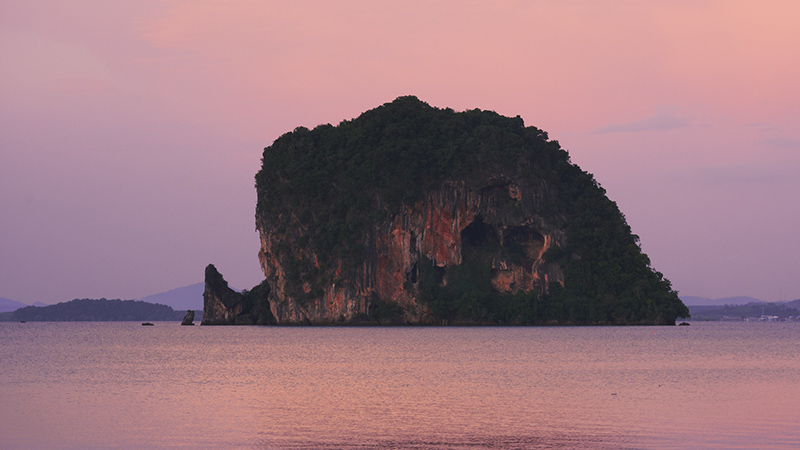 3. Drop down into a fiery underworld in La Reunion
Discover the secrets beneath the surface of Piton de la Fournaise, one of Earth's most active volcanoes. This is one of the few places on our planet where you can descend into a maze of lava tunnels, and you'll feel your senses heighten as you travel deep into this otherworldly landscape. Not one for the faint-hearted, some parts of the expedition are closed-in and temperatures average around 23°C; you are in a volcano, after all. But if you can stand the heat, this is a unique experience that you're sure to tell tales about when you get home. La Reunion is the perfect playground for other pursuits such as hiking, biking and rafting, and in between outdoor activities, relax poolside at LUX* Saint Gilles, our top recommended resort on the island.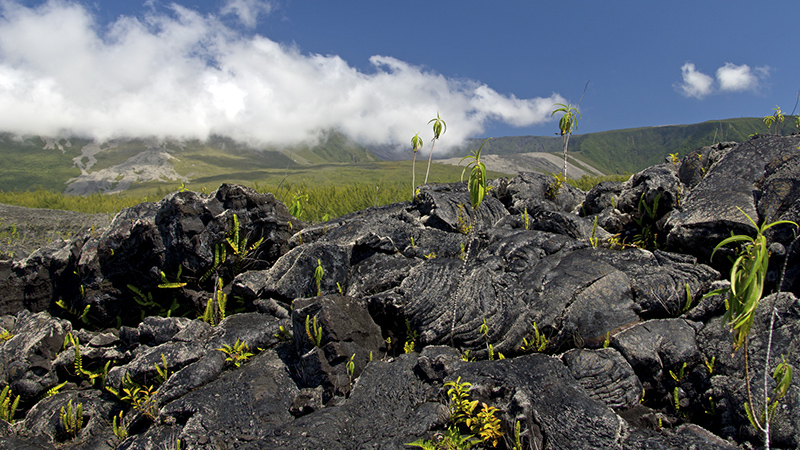 If you like your treks with a little added thrill, try out this trail in Andalucía. Once known as the most dangerous footpath in the world, Caminito del Rey has since been restored and is now safe for anyone to traverse, although be warned – it's pinned to the side of steep cliffs. After your vertigo-inducing escapade, retreat to your hotel in Marbella to unwind; you might need a stiff drink or two to bring you back down to earth. We love Ikos Andalusia for its incredible all-inclusive package, with over 300 premium wines included.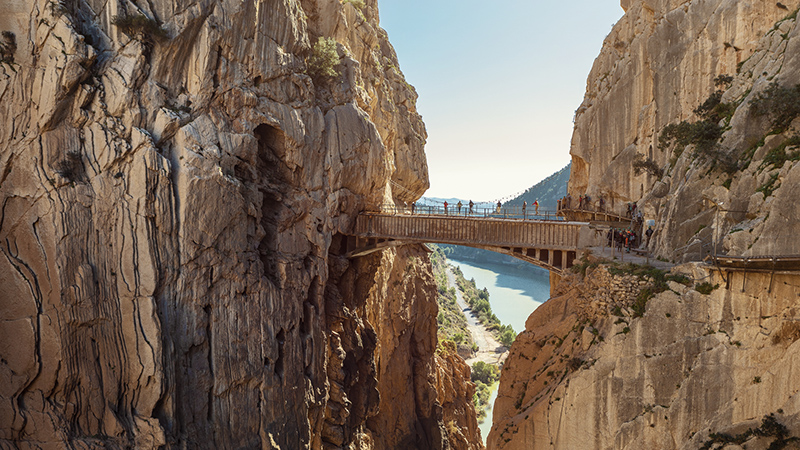 5. Live like a local in La Digue, Seychelles
La Digue, even by Seychelles standards, is a picture-postcard paradise. Life on this tiny gem moves at a slower pace, with the preferred mode of transport being the humble bicycle. So naturally, the best way to see this sleepy island's sights is to do as the locals do and take to two wheels. On this pedal-powered adventure, you'll leisurely cycle around the highlights, including the L'Union Estate, where you can tour its coffee and vanilla plantation and marvel at the granite boulders on Anse Source D'Argent, the posterchild of Seychelles beaches. Ferry tickets are included from any of our Mahe or Praslin hotels, or if you'd like to stay longer on this off-the-beaten-track island, the hideaway haven of Le Domaine De L'Orangeraie has charming treehouse-style villas, superb snorkelling and a home-away-from-home vibe.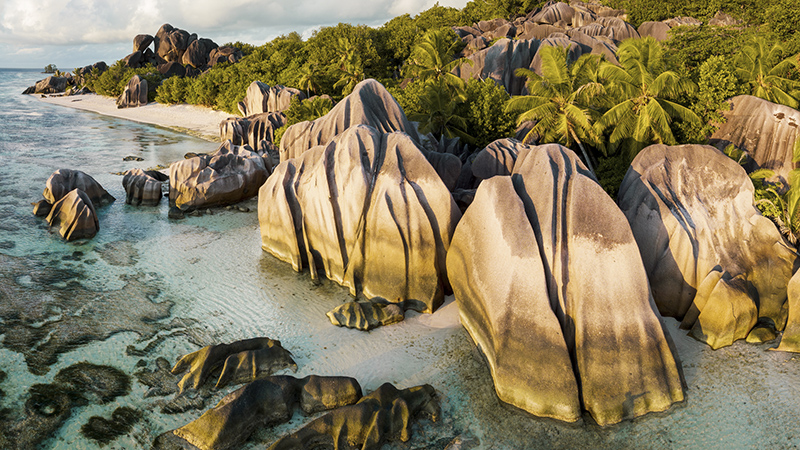 It's worth breaking a sweat for the knockout view from the top of Sigiriya Rock, as you stand 200 metres above the jungle-covered central plains. To get there, it's an arduous journey up ancient staircases, marvelling at preserved frescoes and the famous Mirror Wall along the way. Your guide will bring this UNESCO World Heritage Site to life with stories and facts about this iconic landmark. Once at the summit, if you can tear your eyes away from the view, the remains of a 5th-Century royal palace are waiting to be explored. Afterwards, cool down with a refreshing dip in the pool at Water Garden Sigiriya or enjoy an icy drink on the al-fresco terrace, a well-suited spot to bask in your glory – an epic backdrop of the almighty Lion Rock sets the scene.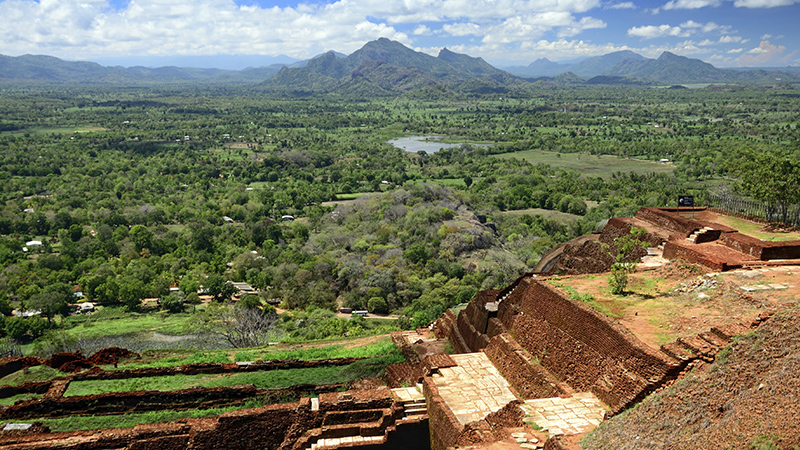 You've likely never travelled like this before: trekking through lunar-like landscapes with some playful goats as your companions. There'll be fresh air, spectacular scenery and a rustic picnic, but the real highlight is the unique chance to revel in nature alongside these peculiarly loveable animals, who'll be running free around you. Stay at XQ El Palacete in Morro Jable, on the south tip of the island, and you'll have the opportunity to see more of the local wildlife on a whale and dolphin watching cruise. Or simply kick back and enjoy the sun, sea and surf at this tucked-away resort.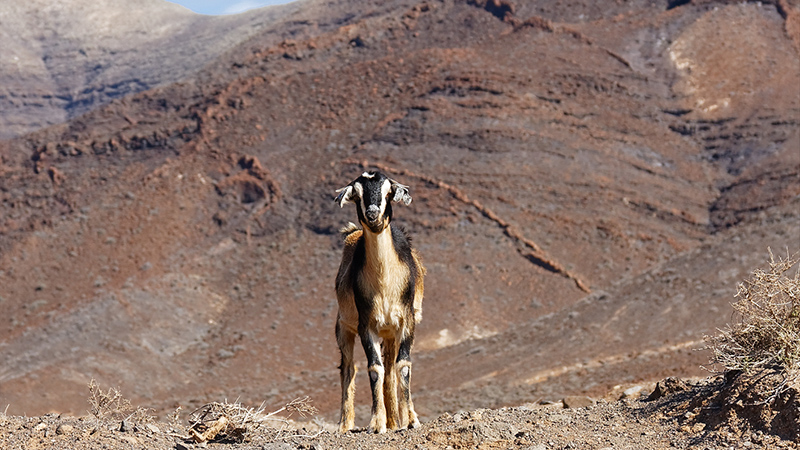 Take a trek on the wild side and head deep into the tropical rainforest to be at one with nature. Breathe in the earthy scents, watch wildlife and get lost in the trees. With more than 400 species of plants and over 300 types of birds, Langkawi's jungle is rich with unique flora and fauna. Your friendly nature guide will make sure you have the best chance of spotting the residents; you may glimpse bright butterflies, rare species of birds such as hornbills and kingfishers and monkeys swinging through the treetops. After a day in this leafy labyrinth, carry on the jungle theme at The Datai Langkawi, a stylish retreat pinned between the soft sands of Datai Bay and the tangled rainforest. Your wildlife encounters won't stop at the hotel doors though, as you'll likely see curious macaques popping up at your window and keep a lookout for monitor lizards wandering the grounds.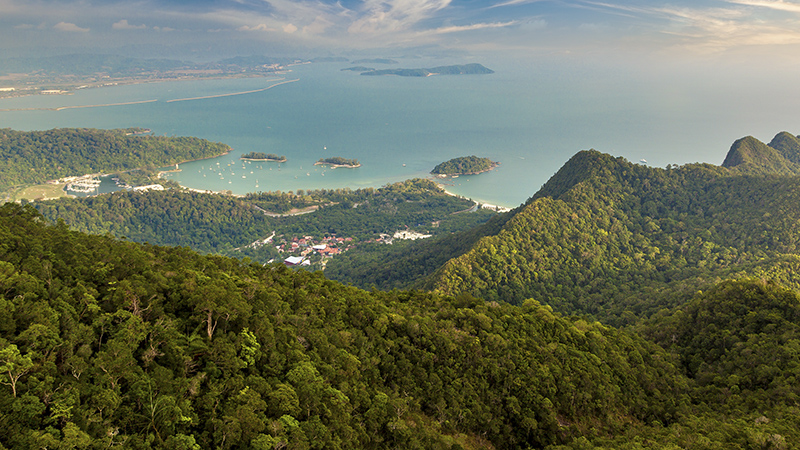 Inspired?
---
Let our Personal Travel Experts help you plan something a little different on your next holiday – whether that's a trip that incorporates your favourite pastime or trying something new. Call us or pop in store and tell us what you'd love to experience, and we'll take it from there.
This feature was published on 29th March 2022. The information within this feature is correct to the best of our knowledge at the time of print. Feature by Heather Flanagan.