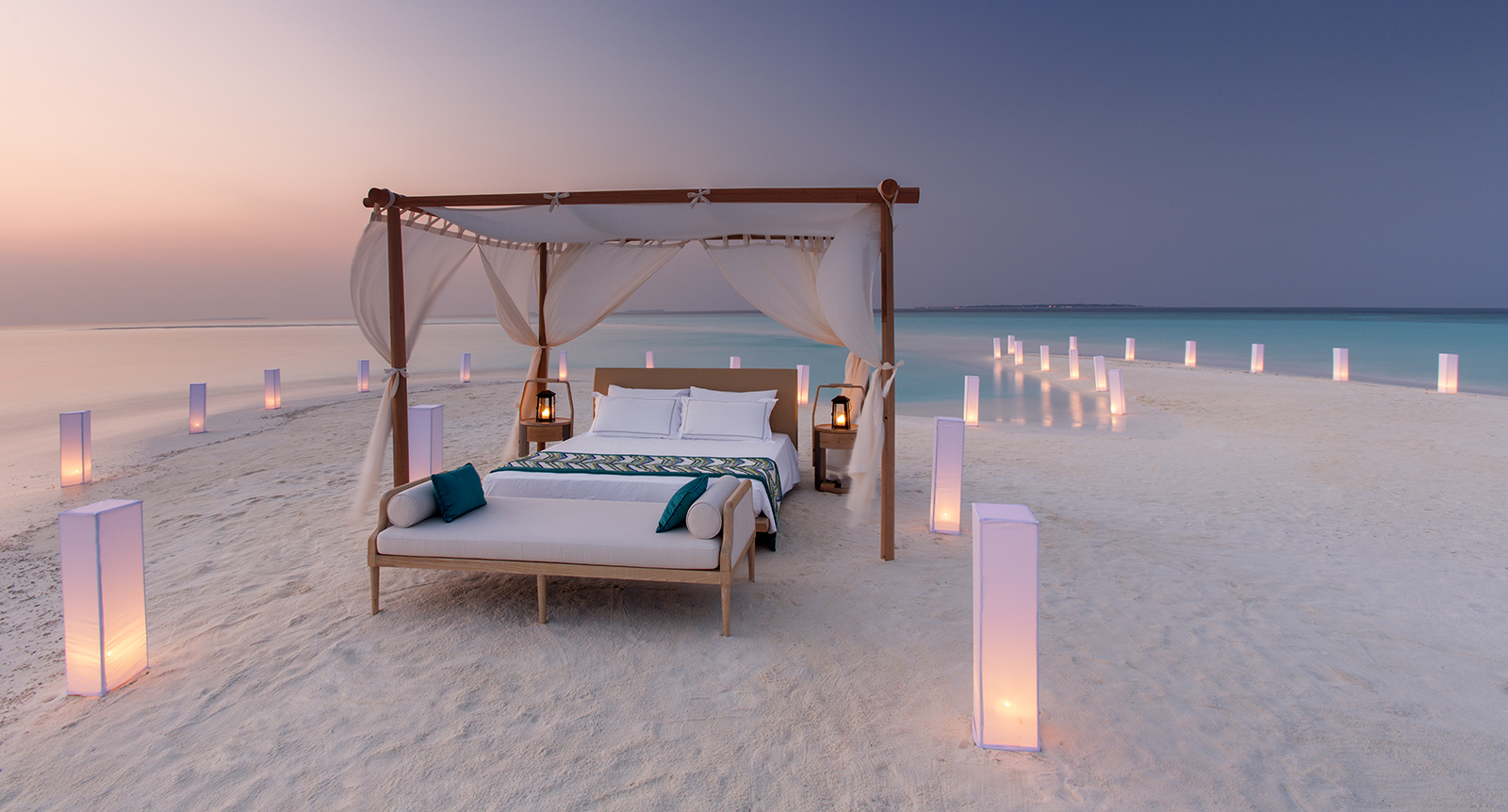 The best beds to wake up in
When staying at a luxury hotel, you'll want to wake up in the most luxurious of beds. We're talking about the ones with white linens billowing in the breeze, ones where you'll wake to dazzling ocean views, and especially those where you'll sleep under a blanket of stars. We've picked a few of the best beds to make your dreams that little bit sweeter on a Kuoni holiday.
A night in a jungle bubble surrounded by free-roaming elephants is one to remember. These transparent domes sit on a wooden deck where you can catch glimpses of the Anantara's grazing herd below. Dinner's served al fresco to the sounds of tree frogs, crickets and these gentle giants rustling through the trees, and the region's dark skies allow you to stargaze from the comfort of your bed. This Chiang Mai experience is an unforgettable addition to a Thai city, jungle and beach multi-stop holiday.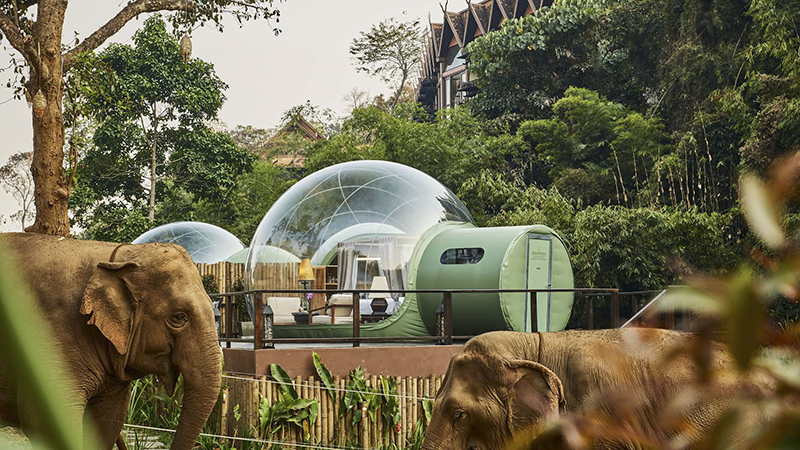 The Muraka is a cutting-edge, two-level suite where you can live in luxury both above and below the ocean's surface. The main suite, which is submerged five metres below sea level, is like your own personal aquarium and you'll drop off to sleep surrounded by 180-degree views of the Indian Ocean's tropical marine life.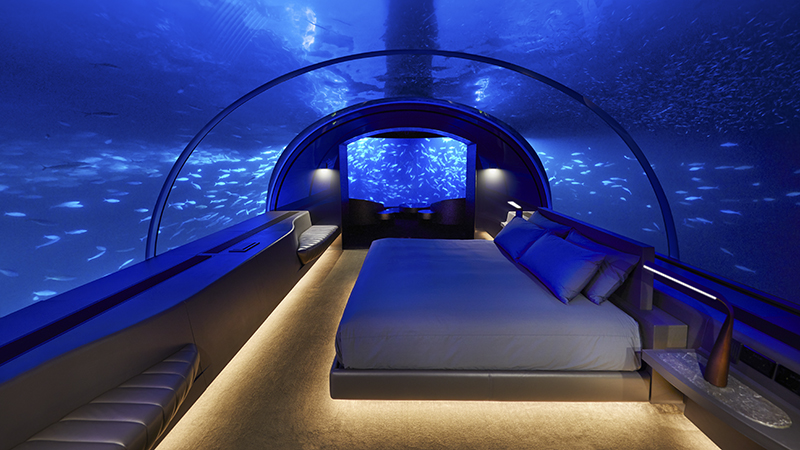 Sleep under the African night sky at Loisaba Star Beds, Kenya
During this one-of-a-kind Kenyan experience, sleep on a four-poster bed rolled out onto an open-air wooden platform with views over a valley and waterhole teeming with wildlife. On clear nights, you may spot iconic constellations, the silvery swirl of the Milky Way and if you're really lucky, a shooting star or two. And all this with the night-time sounds of the savannah as your soundtrack.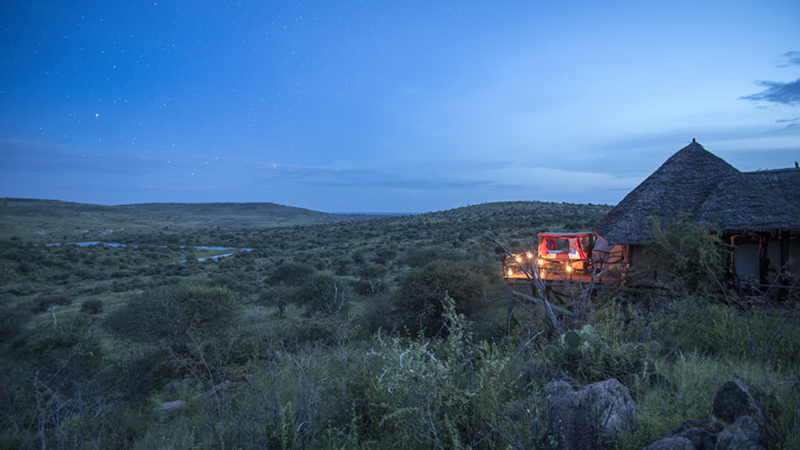 Cosy up at the Icehotel, Sweden
Each winter, the legendary Icehotel in Sweden is hand-sculpted from ice and snow with new and daring designs. After chinking Champagne flutes made from ice in the Ice Bar, head to your room, where you can cuddle up in a thermal sleeping bag on a bed of thick reindeer hides. In the morning, warm up with hot lingonberry juice and a traditional Swedish sauna before heading out on Arctic wilderness adventures.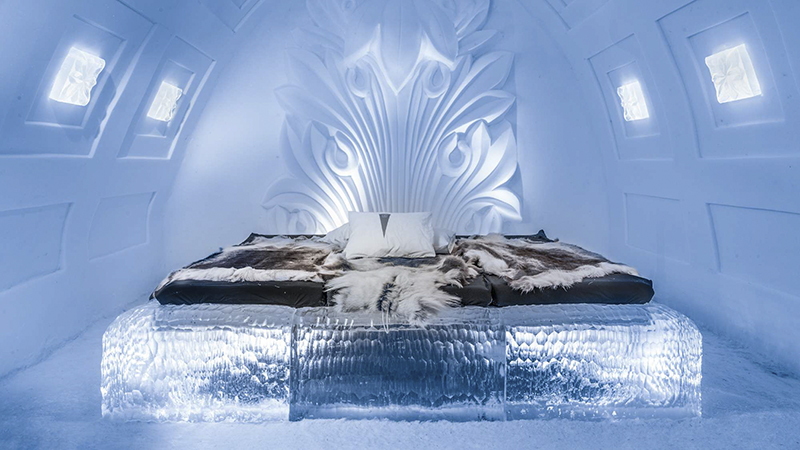 Miladhoo's 'Sleep Under the Stars' experience gives you the chance to spend the night as a castaway couple on a lantern-lit sandbank. The evening starts with a Champagne, canapés and dolphin-watching cruise before being dropped off on a secluded sandbank for golden-hour cocktails and a four-course dinner served by your butler. And then you'll wake to a sunrise breakfast of tropical fruit, smoked salmon and island delicacies.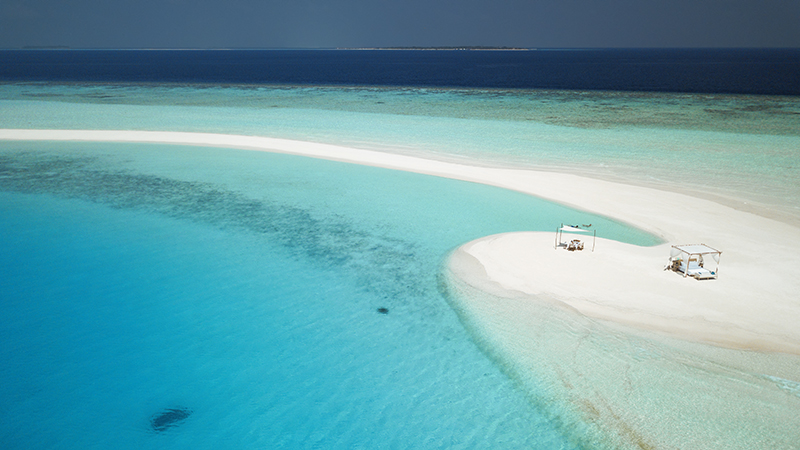 Safari by the sea at Uga Chena Huts, Sri Lanka
When we say you'll be staying in a secluded 'hut', you'll likely be picturing something simple and rustic. But these cabins are something else. Centuries-old Sri Lankan farming traditions mixed with African design inspire the concept of Uga Chena Huts, where 14 thatched dwellings with plunge pools and deep soaking tubs are hidden within the dunes. The cabins are nestled between the Indian Ocean and Yala National Park and close to a watering hole frequented by the local wildlife.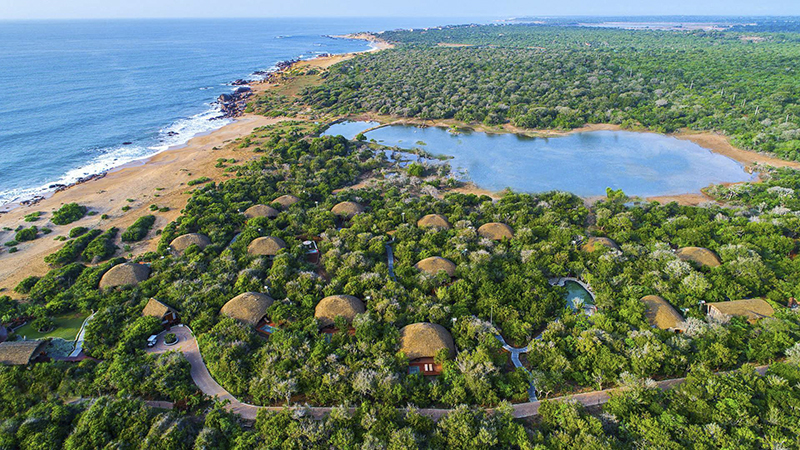 Experience the city that never sleeps (but you will) at The William Vale, New York
After a day in busy Manhattan, you'll need a city haven to retreat to and we love the Gotham Suites at The William Vale. At this stylish hotel in Williamsburg, Brooklyn's coolest neighbourhood, you can sleep above the city streets in a feathery-soft bed and wake up to skyline views from your balcony.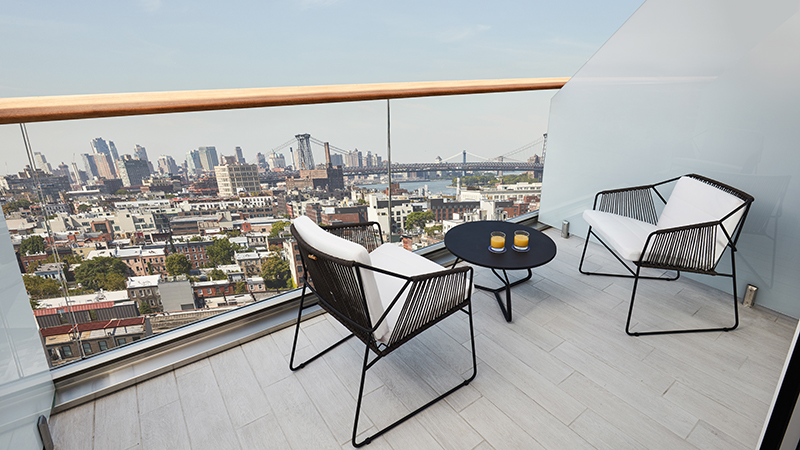 Roll out of bed in the rainforest at Jade Mountain, Saint Lucia
The extravagant suites at Jade Mountain are unlike any you've seen before: the fourth wall is replaced with an open-air view of the Pitons and the Caribbean Sea. With a backdrop like this – along with your own infinity pool and 'Major-Domo' (butler) on hand to take care of your every whim – you'd be forgiven for spending your whole holiday in your suite.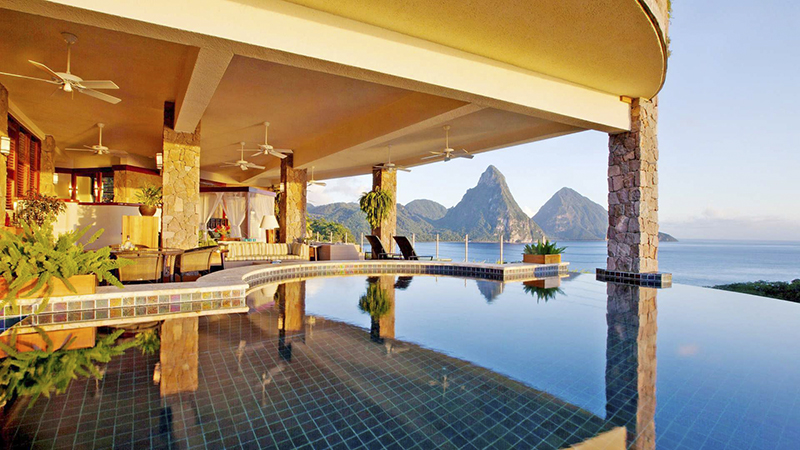 Nowhere does rooms with a view quite like Santorini. The caldera-hugging resorts of Oia are home to plenty of cave suites carved into the cliffs but one of our favourites is the Spiritual Suite & Spa at Mystique, A Luxury Collection Hotel. The zen-like décor of these grottos provides the perfect environment for a restful night. We recommend taking a dawn dip in your Jacuzzi and soak up those iconic caldera views at sunrise.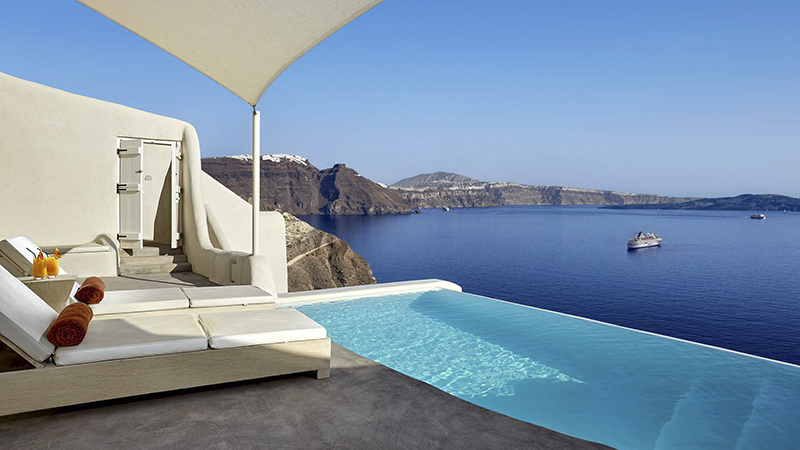 This feature was published on 14th April 2022. The information within this feature is correct to the best of our knowledge at the time of print. Feature by Heather Flanagan.