Just back: what our exerts discovered onboard the Scenic Eclipse
At Kuoni, we only work with cruise lines that share our exceptional service values. Our Personal Travel Experts regularly experience cruises from our handpicked partners to ensure we can recommend you an adventure that ticks all your boxes. Andrew Dodd, store manager at our Kuoni Harrogate store, recently enjoyed a European cruise onboard a luxurious Discovery Yacht with Scenic Eclipse. We caught up with Andrew to find out about his trip.
Where did you visit on your Scenic Eclipse cruise?
I had the pleasure of spending three nights on board Scenic Eclipse during her maiden voyage in British waters. In Fowey, the locals gathered to see the ship, which resembled a billionaire's superyacht with a sleek black and white exterior; even just embarking made me feel like a celebrity. After toasting the journey with a glass of Champagne, we set sail for Cowes, a famous sailing town on the Isle of Wight.
We arrived early the next morning and following a hearty breakfast we were ready for our four-hour adventure on the Isle of Wight. We were back on board by 2pm for our longest sailing of the trip: the 250-miles voyage to Zeebrugge, where we were able to dock early, clear customs and be on our way.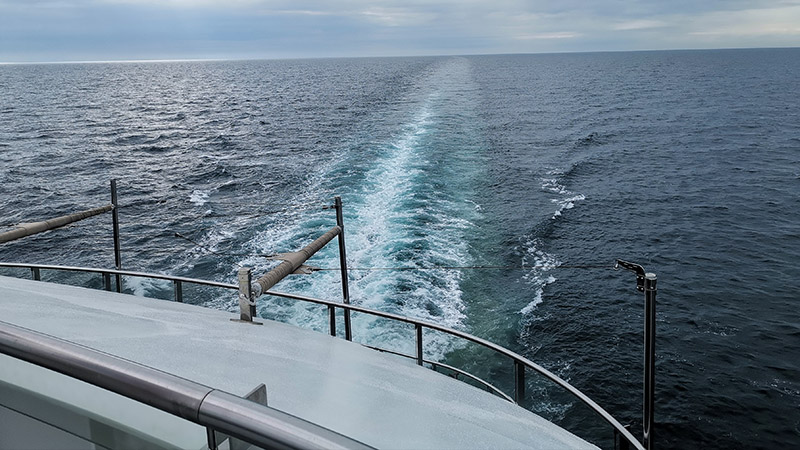 Did you do any excursions?
All the excursions are included, and we had three options to choose from on both the Isle of Wight and in Zeebrugge. Some guests ventured out on walking or cycling tours while we were met by our local guide and explored Carisbrooke Castle, a beautiful fortress with an interesting history, before venturing to Shanklin to explore a local town. Even though I've been to the Isle of Wight plenty of times before, our guide was very entertaining and informative; it was lovely being a tourist again.
In Zeebrugge, we had groups departing for Flanders Fields to learn about World War I history, and to the Flemish city of Ghent. We headed to Bruges, a stunning city with medieval charm and glorious canals meandering through the city streets. Again, our local guide was incredibly insightful telling us stories about the local area and the history of the region. Afterwards, we explored the town and headed to the main square to sample some local delicacies including Belgian beer. No trip to Belgium would be complete without visiting the many chocolate shops; the aromas really entice you in.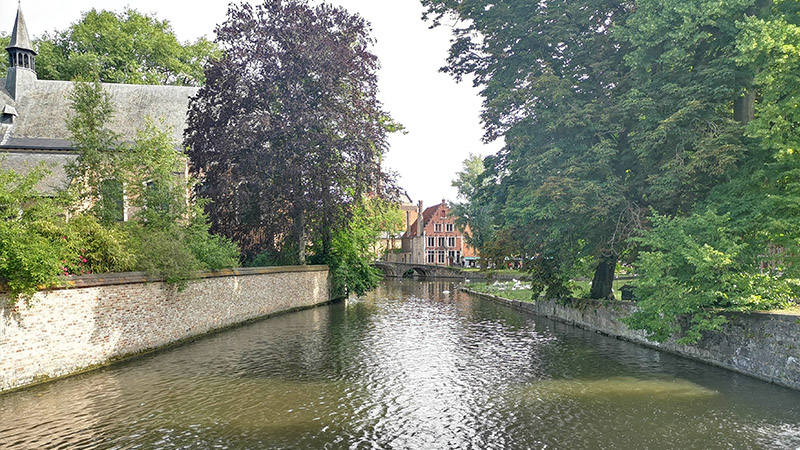 Tell us about the food on board.
All guests on Scenic Eclipse are on an all-inclusive basis and the dining is delightful. There are numerous food outlets so there's plenty of choice even for the fussiest eaters. The Yacht Club is the main breakfast; meals are served in an upmarket buffet style. At night, the epicurean experience is elevated to fine dining; the highlight was an exceptional 10-course menu that took you on a French culinary journey. There's also an Asian fusion restaurant called Koko's, a Champagne and Sushi Bar, an Asian fine-dining experience and The Market Place which serves Asian tapas-style dining. This venue also features two sunken tables which creates the feeling of dining in a traditional Japanese ryokan, which is a nice touch. Elements may be the 'standard' dining restaurant but there's nothing standard about it. There's a diverse menu featuring delicious fresh Italian dishes alongside classic French and British cuisine.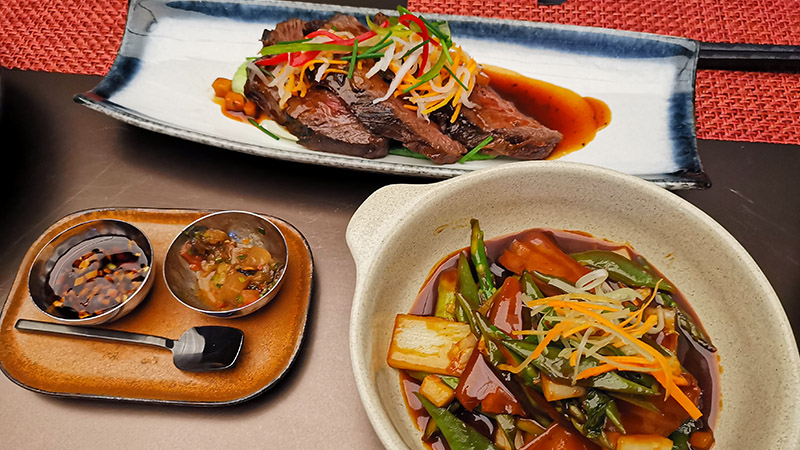 What's special about Scenic Eclipse?
It's the on-board discovery elements that make these ships unique. In the Arctic and Antarctic, you'll have the opportunity to see the world on, under and even above the water surface. The two on-board helicopters take guests above the ice to gain a bird's eye view of the landscape while the submarine lets you witness an underwater world that very few have seen. Their ships really cater for everything you need for a luxurious expedition.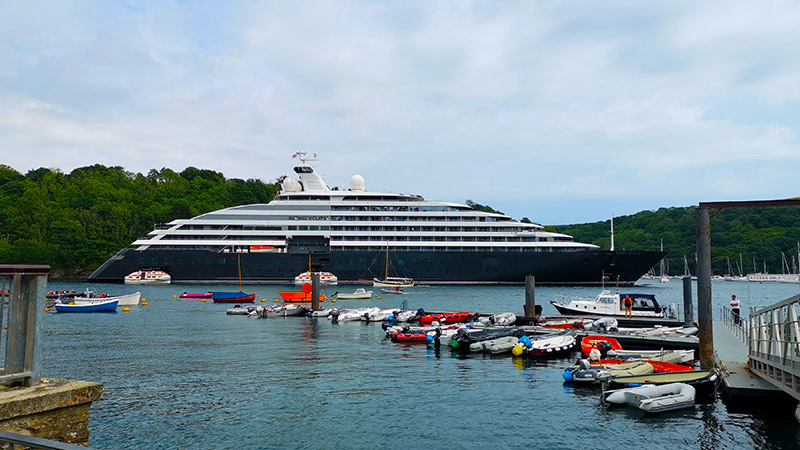 This feature was published on 15th June 2022. The information within this feature is correct to the best of our knowledge at the time of print. Feature by Claire Bodie.