42 countries and counting: Meet Kuoni Liverpool's most adventurous traveller
Kuoni has spent over a century planning unforgettable holidays. Whether it's to celebrate a big birthday, honeymoon or wedding anniversary, we know travel is about making lifelong memories, not just visiting new places. If you're itching to make up for lost time but are still on the fence when it comes to booking, we've spoken to Kuoni traveller and self-confessed 'constant voyager' Barry Morris, who has recently returned from his latest adventure with us.
Barry's love of travel can only be described as insatiable, having visited an impressive 42 countries with Kuoni in the last nine years – six of which have been since 2021. A regular at the Kuoni Liverpool store, our travel experts have had the pleasure of helping Barry tick off his long bucket list.
"I like dynamic holiday experiences and the Kuoni Liverpool store has always done me proud; hence why I have remained loyal to them since 2013. The team always go beyond, making every booking experience personal and finding the perfect trip for my niche requirements."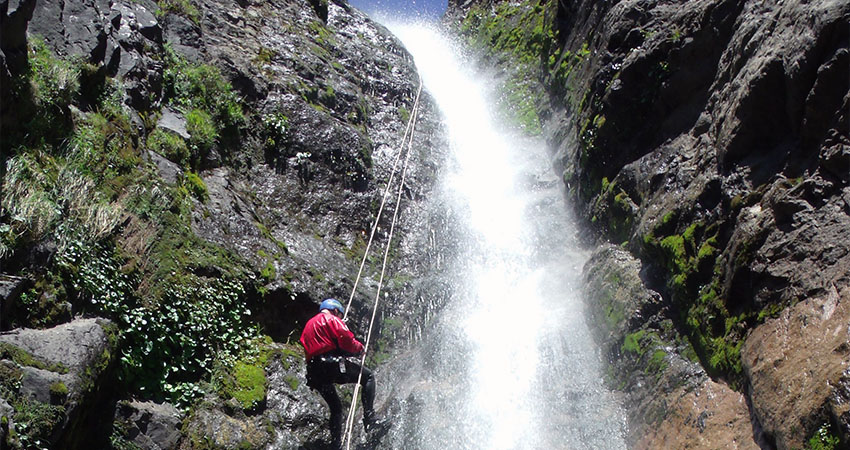 His portfolio of globetrotting journeys is indeed impressive. He's been trekking through rainforests in Ecuador, searching for mountain gorillas in the bamboo forests of Rwanda and discovering the spectacular ancient palace of Petra in Jordan. Barry is a testament to the range of holidays Kuoni can offer. It would be unfair to ask him to pick a favourite, but Barry says of Argentina:
"The trip was non-stop adventures and excursions. It was mountain trekking to observe ancient fossils at 7,000 feet, high cable zip lines, exploring Iguazu Falls (including a boat ride under the Devil's Throat). In Patagonia a highlight was a day on a glacier with a glass of whiskey on the rocks (the 'rocks' made with glacier ice), along with activities such as kayaking around 'The End of the World'."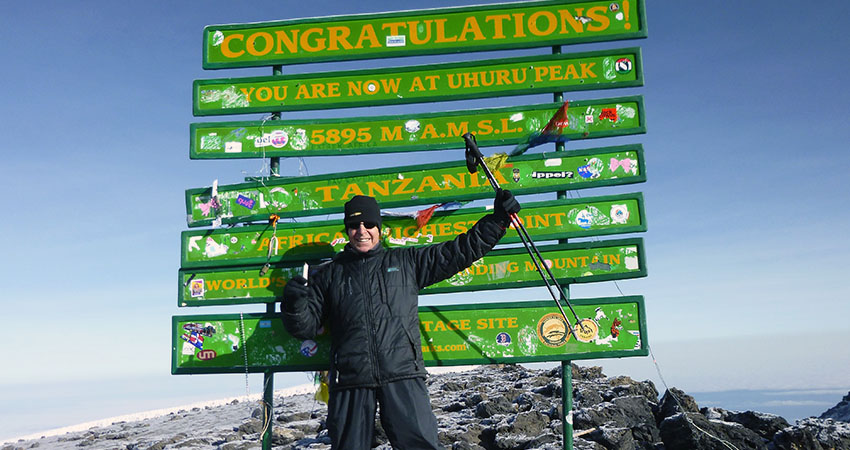 So where does someone who travels all the time go to mark a special occasion? To celebrate his 60th birthday, Barry climbed Mount Kilimanjaro, and the Kuoni Liverpool experts are working closely with him to organise a visit to Japan for his 70th, where he plans to climb Mount Fuji. Before then, he has a cool seven trips booked with Kuoni to complete, Cyprus being the next destination.
When we asked Barry why he loves travelling so much, his answer is enough to inspire anyone to pack their bags:
"Travel expands your mind. You can read a thousand books about hundred countries and learn little yet spend a weekend in one and be filled with wonder. Passports are not for sitting in drawers gathering dust; they exist to be stamped. Travel is about learning, most of all learning about yourself. I only hope the universe spares me long enough to walk on many more landscapes."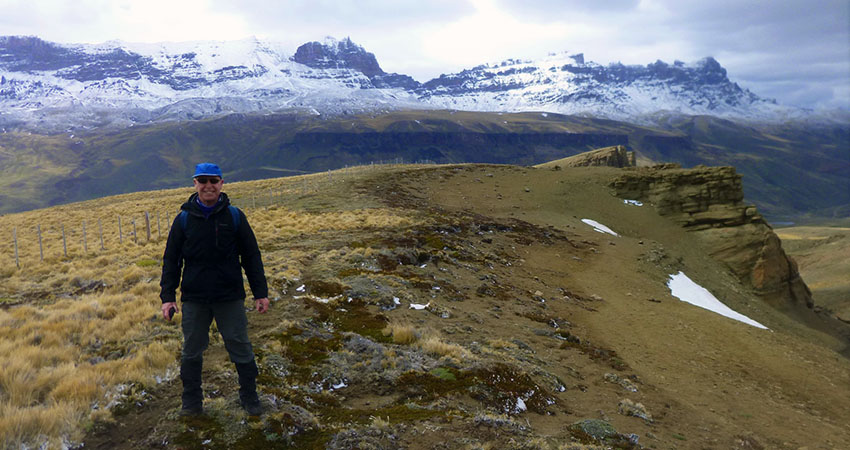 Inspired?
Working with our handpicked travel partners, we offer a wide range of holidays in store. If Barry's trips have inspired you to collect a few more stamps on your passport, visit your local Kuoni store and talk to one of our Personal Travel Experts over a coffee or a glass of Champagne about your next dream escape.