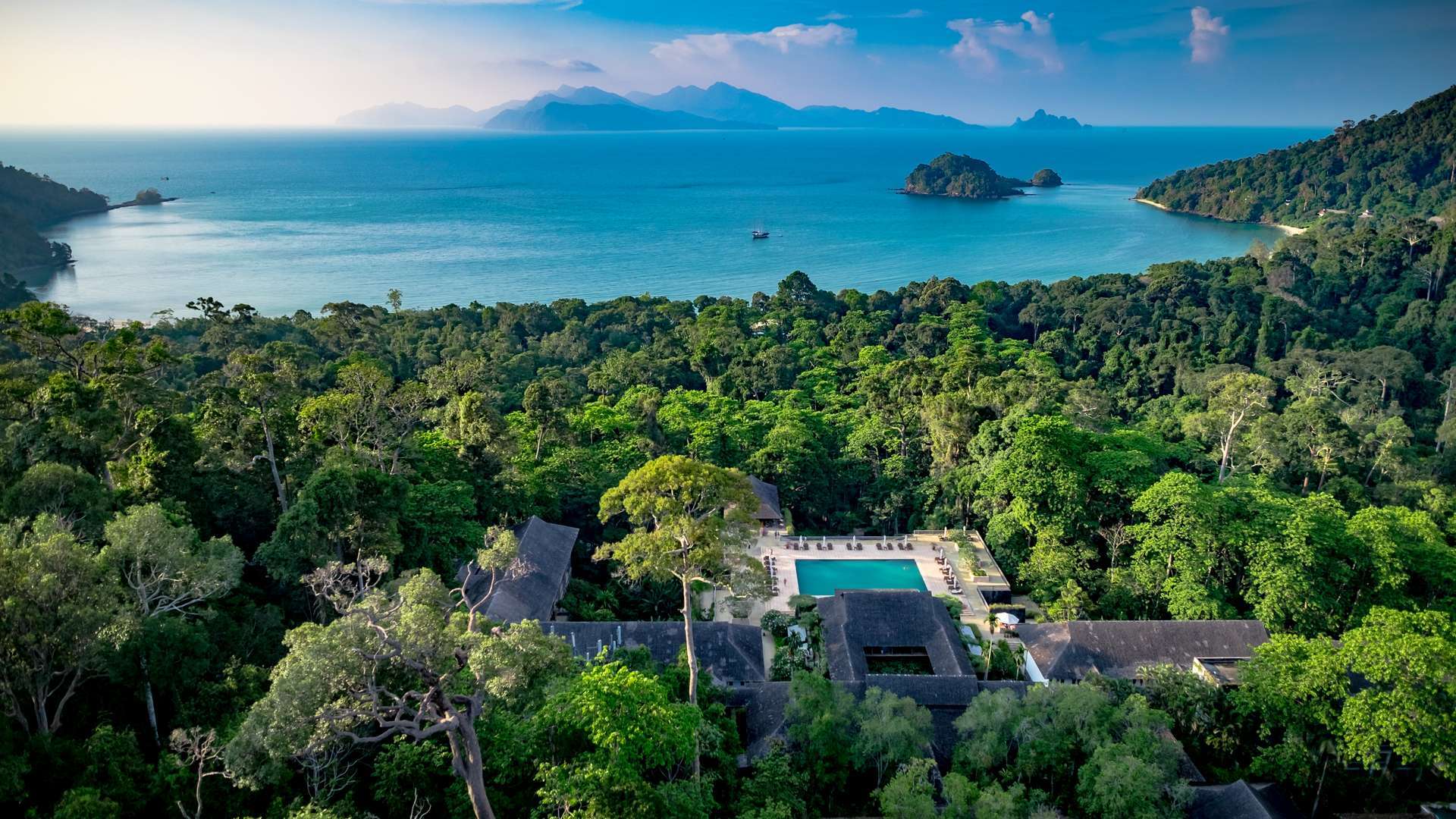 Our Experts' favourite hotels
There's a reason why TripAdvisor has grown to become one of the world's most popular travel websites – we all love a hotel recommendation.
Although reading reviews is great for research, we think it's better to get advice from people you can talk to, so who better to ask than our well-travelled experts? We asked a few of our team to share their favourite hotels to help inspire you.
"A Robinson Crusoe escape at its best, Constance Moofushi Maldives is a tiny jewel of an island in the South Ari Atoll and is one of the best places in the world for diving. In between snorkelling around the vibrant house reef and taking sunset strolls across the white sand, you can go dolphin spotting on a traditional wooden dhoni or drift away with a treatment in the aromatic spa. The service is on par with what you would expect from the prestigious Constance brand; the friendly team take the time to get to know you and really make you feel at home. Although there isn't a huge choice of restaurants, the dining is divine, and the quality of the cuisine more than makes up for it. Take a gourmet 'trip around the world' in the sand-floored restaurant, Manta, where different specialities are creatively prepared each day, or enjoy freshly grilled seafood and wine tasting at beachfront Alizée. For an extra-special dining experience, set out to sea on a fishing excursion and the chefs will prepare and cook your catch for dinner.
Monique Williams, Assistant Manager, Kuoni Solihull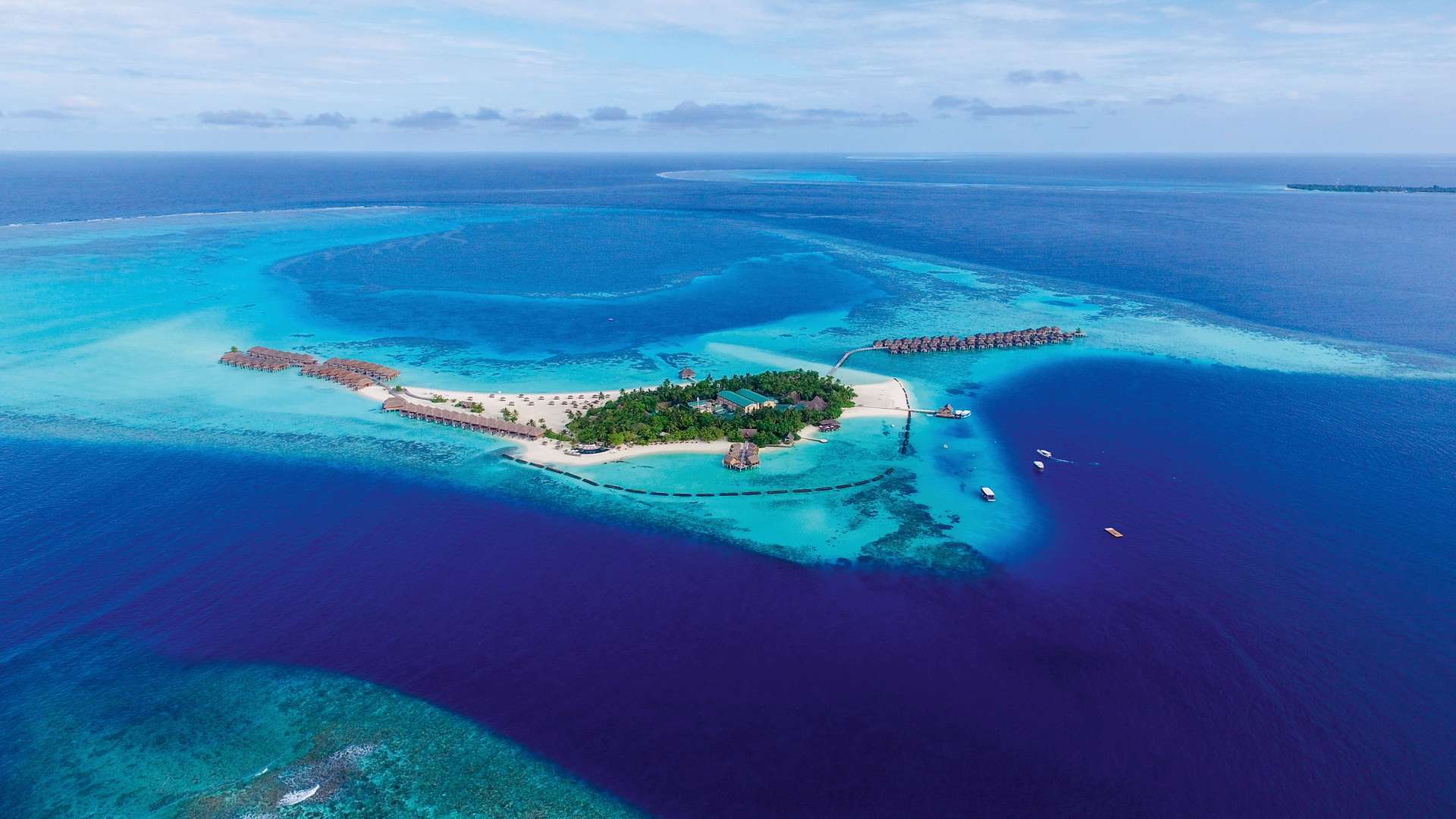 Monique's tip: If you'd like to give something back to the Maldives, ask about the island's reef regeneration project. For a small donation, you can spend time with the resident marine biologist and help to plant coral frames in the sea. After you return home, you'll be kept up-to-date with how your coral 'baby' is blooming.
"This rustic, eco-friendly hideaway that's situated on the relatively undiscovered east coast of Sri Lanka, really blew me away. The location is so unique: it's nestled between the dense jungle and a near-deserted beach. There's an air of mystery and adventure as you walk into the Indiana Jones-esque entrance via a raised timber walkway, and the vibe is reminiscent of a luxurious treehouse with thatched roofs, moss-green hues and lantern-lit branches. Castaway cabins are scattered between the beach, mangrove trees and lily-strewn lagoon, and I loved the outdoor rain shower to cool off from the jungle heat. The food is a fusion of traditional Sri Lankan cuisine and international dishes; my favourite meal had to be the beautifully presented breakfast platter – homemade jams, eggs cooked to your preference and the best croissants I've ever tasted."
Eve Jetten, Personal Travel Expert, Kuoni Metro Centre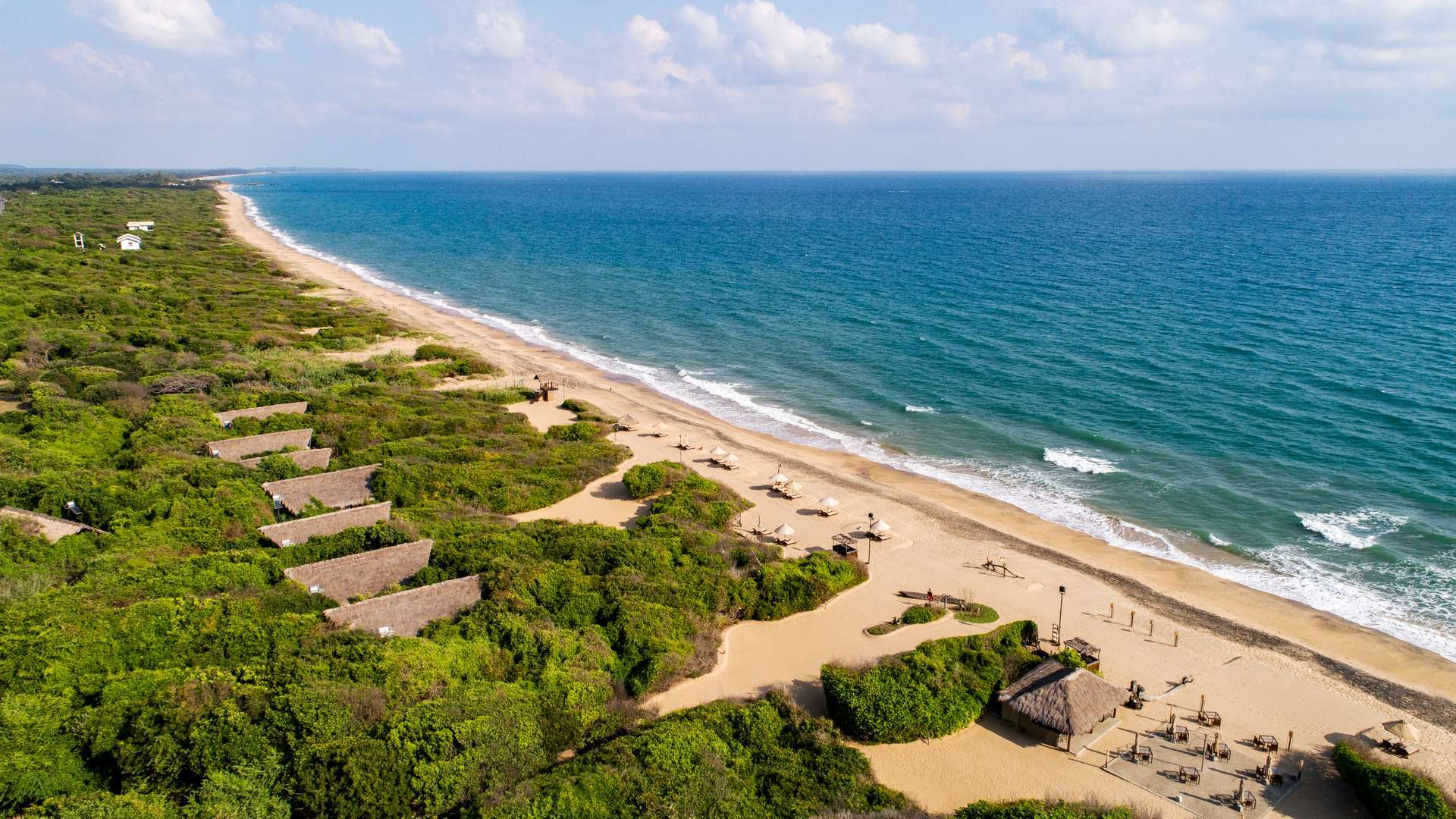 Eve's tip: The best time to visit the east coast of Sri Lanka is during the UK summer months, which coincides with the whale watching season (May-October). Set your alarm clock early and sail into the waters off the coast for a chance to catch a glimpse of the world's largest mammal; the blue whale, as well as sperm whales and spinner dolphins. It's truly an experience not to be missed.
"The Datai Langkawi has a fantastic location, built into a rainforest-clad hillside and overlooking the astonishingly beautiful Datai Bay which is listed as one of the top 10 beaches in the world by National Geographic. The hotel's design blends in perfectly with its natural surroundings. You can choose from Canopy Rooms in the main building or villas nestled in the forest – I loved the Rainforest Pool Villas which have a secluded outdoor living area with a swimming pool and Jacuzzi. They're the perfect hideaway for honeymooners. There is an excellent choice of restaurants; my favourite spot for lunch was the Pavilion restaurant, which is set on stilts in the treetops. Their homemade coconut sorbet is delightful. A highlight of my stay was walking back to my room along the open-air corridors and spotting the local wildlife such as macaque monkeys, flying squirrels, hornbills and colourful butterflies. Just don't leave any windows open, monkeys may take that as an invitation to explore your room!"
Pam James, Tailor-made Support Assistant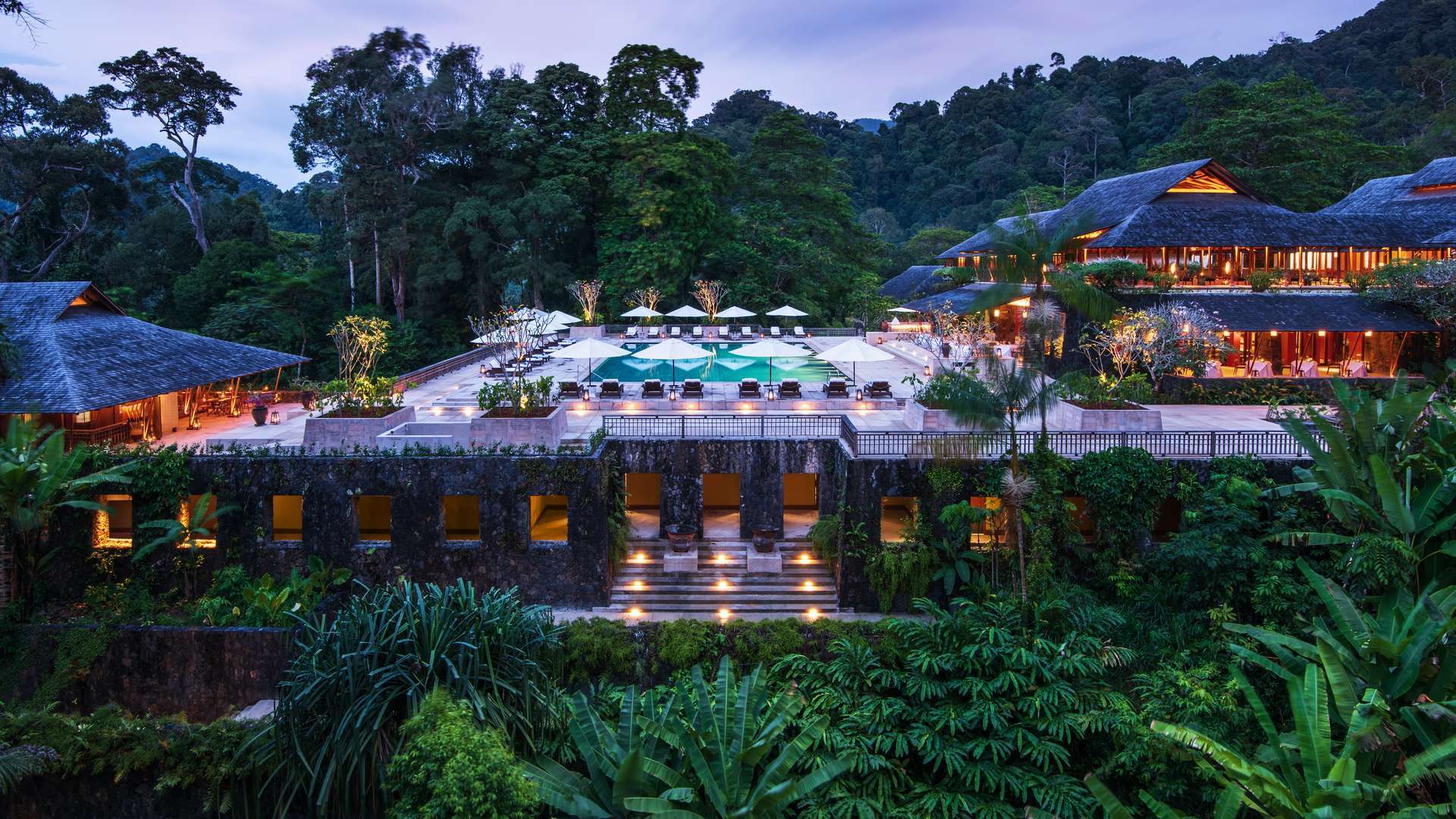 Pam's tip: Enjoy an early evening cocktail in the lobby lounge and listen to the jungle come alive, with the frogs performing a spectacular evening serenade.
"I'd always been excited about the prospect of a luxury tented safari, but Elephant Bedroom Camp in Kenya exceeded all my expectations. I was sure it would feel luxurious but simultaneously have a rough and readiness, as you are in the middle of the plains after all. Instead, I found myself staying in an extravagantly decorated tent emblazoned with locally crafted furniture and vibrant African artwork. I started the day with a refreshing dip in the outdoor plunge pool, watching herds of elephants strolling around the plains, followed by breakfast and champagne cocktails in the middle of the savannah. The game drives were tremendous. The guides were friendly and a lot of fun, and were experts at tracking all forms of creatures from elusive jackals to noble lions. As well as spotting the famous Big Five, there are lots of other species to see including hyenas, birds of prey and warthogs. As the night darkened, I soaked away the safari adrenalin in a steaming hot bath while listening to the enchanting sounds of the bush."
Richard Pearson, Destination Expert, Virtual Contact Centre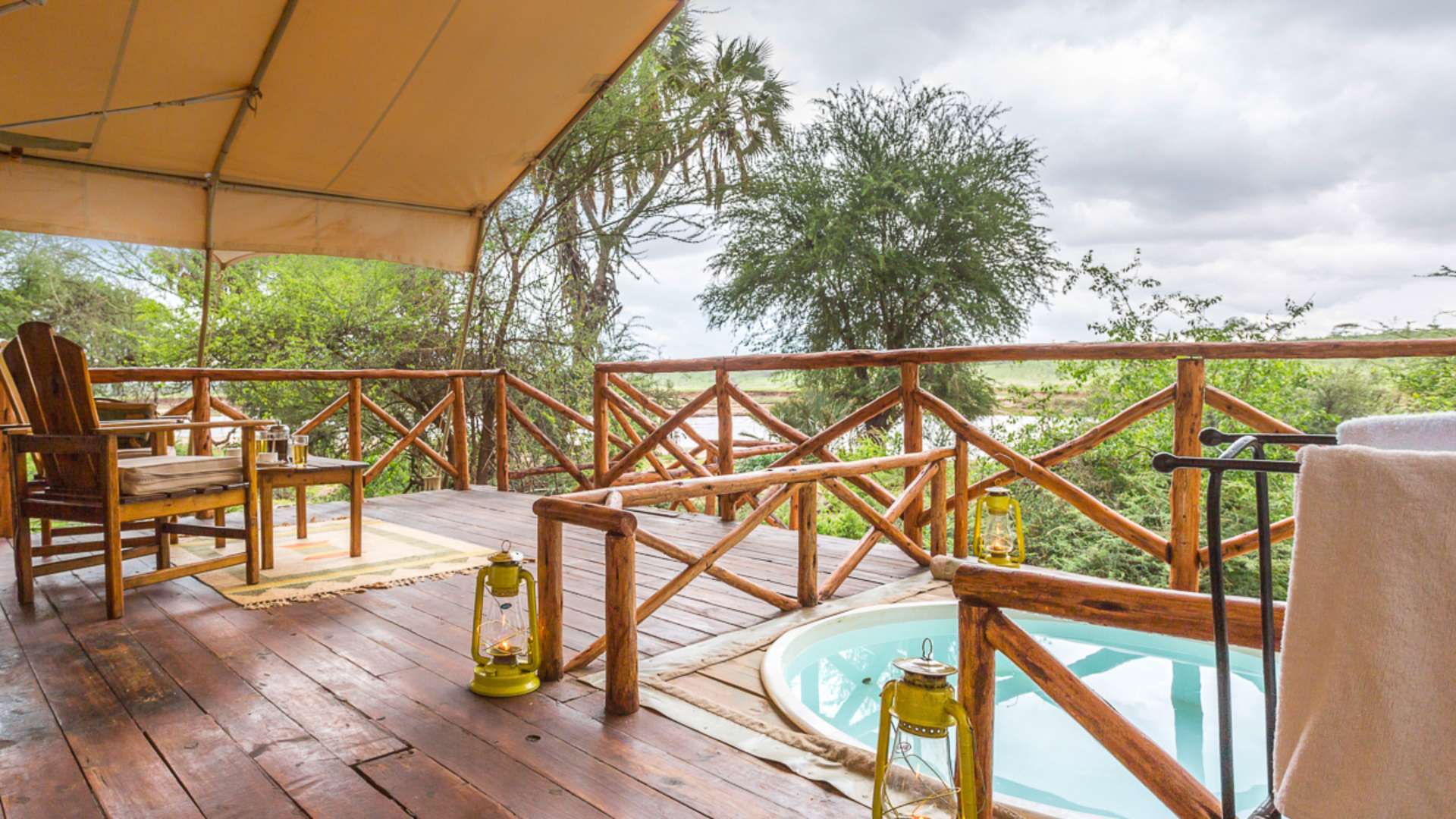 Richard's tip: An absolute must while staying here is a visit to the spa which is situated in an elevated tent above the plains. Hearing the chattering and scampering of monkeys as you indulge in a therapeutic massage makes for a spa experience unlike any other (and is still remarkably relaxing too!).
"I've not been anywhere quite like Jade Mountain before. There are just 29 jaw-dropping sanctuaries and each of them open to the fresh air with one wall completely removed and exposing unabashed views of the emerald-green Piton scenery. You can completely switch off and unplug from the world as you relax in your infinity-pool or Jacuzzi, sipping a signature cocktail bought to you by your personal butler – or major-domo as they're known – and soaking up the romantic setting.
Aside from the mesmerising scenery from every angle, the food is superb, with menus designed by an award-winning chef using locally sourced produce where possible. You can choose to dine in your sanctuary if you wish, but the atmosphere at the Jade Mountain Club restaurant is well worth tearing yourself away for. Several nights a week you'll be serenaded by one of Saint Lucia's most famous saxophone players as you enjoy extraordinary cuisine, watching the sun sink behind the silhouette of the Pitons. For the perfect end to the evening, enjoy a nightcap under the stars on the rooftop Celestial Terrace – the 'lullaby' cocktail, with its fusion of Amaretto, Orange Curacao and Kahlua, is the perfect after-dinner treat. The excellent staff can arrange various activities during your stay including jungle biking, watersports and birdwatching. Don't miss a trip on the jazz sunset cruise – it's guaranteed to be an enjoyable evening!"
James Davinson, Tailor-made Expert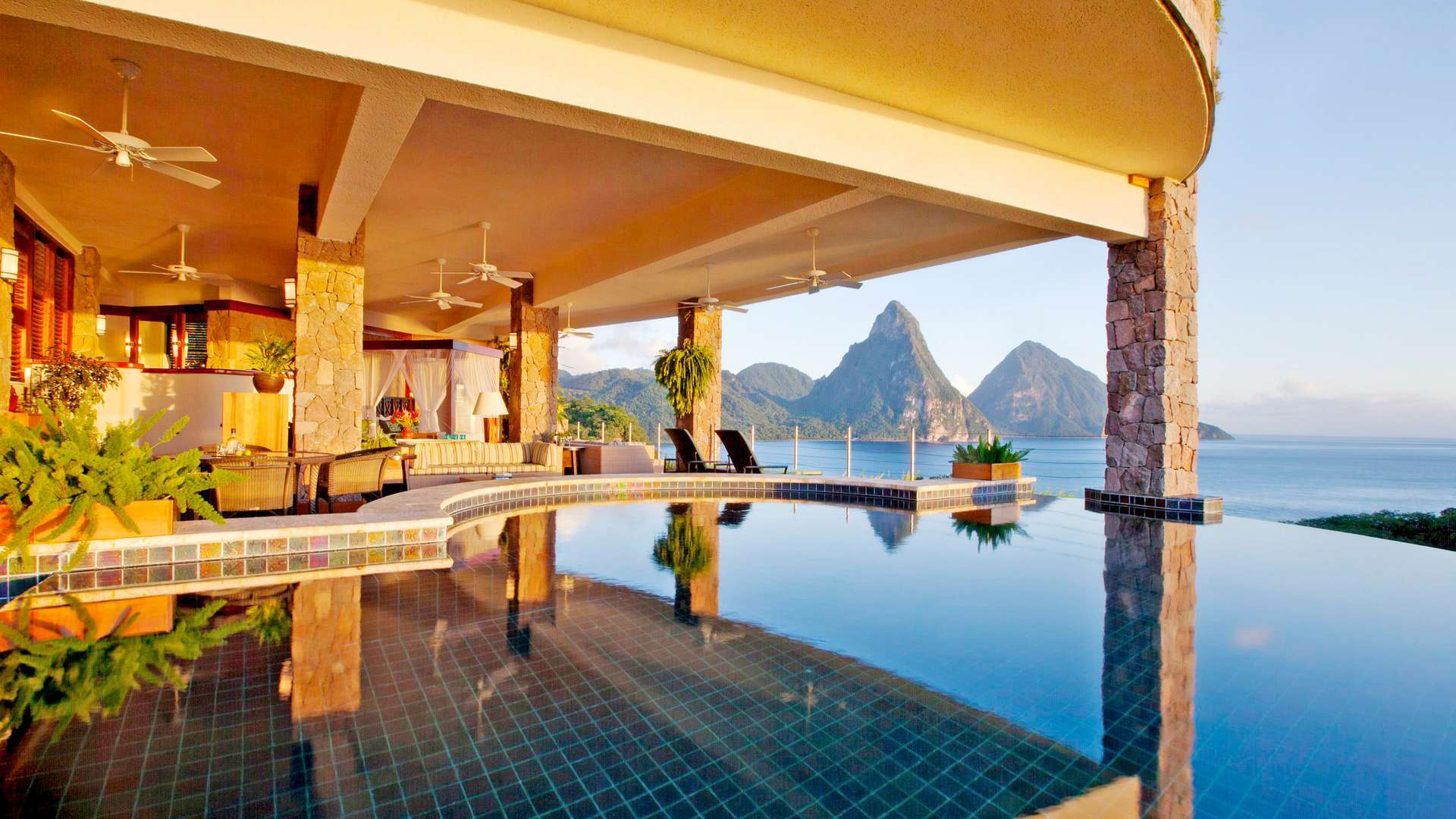 James's tip: I highly recommend the 'Discover Chocolate' experience, where you'll learn how the chocolatiers handcraft chocolate using cocoa produced on the resort's organic farm. You'll even get to take away your own sweet creations. For an alternative way to indulge in some chocolate therapy, head to the sublime spa where there's a whole menu of muscle-melting treatments – the mocha massage is heavenly.
Inspired?
---
Our Personal Travel Experts have travelled the world and have years of expertise in arranging the most unforgettable holiday moments – both for themselves, and our guests. If you would like to experience any of these hotels for yourself, or discover some new recommendations, call our Virtual Call Centre or book a free Video Appointment with one of our team.