How to take the perfect landscape photo
Award-winning travel photographer David Noton shares his tips for taking the perfect photo.
Right place, right time
Travel and landscape photography is all about being in the right place at the right time. If this involves gasping for breath at 4000 metres high on the Bolivian altiplano or wading through mud in the Costa Rican cloud forest, then so be it. Great shots take time and effort. Don't fall into the trap of thinking you're going to come back with hundreds of fabulous images. If you return from a two-week trip with just a handful of stunning pictures, you've done very well.
"Once I find a good location I'm like a dog with a bone, I won't move on until I've translated my idea into exposed pixels. Four days exploring the full potential of Emerald Lake was just photographic nirvana."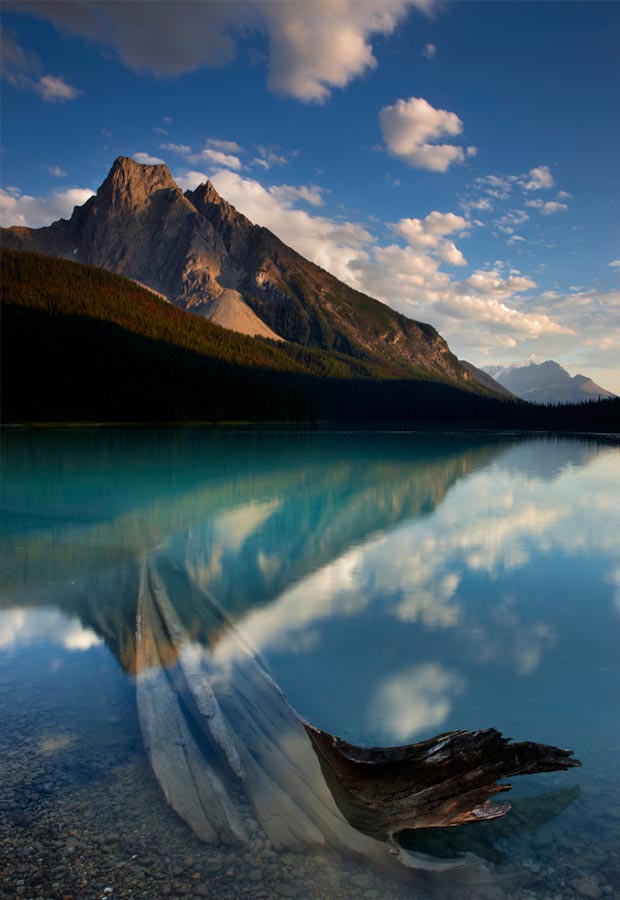 The plan
Adventure drives photography and a sure fire way to give your photography a shot in the arm is to head for an exciting destination. You can't expect to get off the plane and stumble over epic scenes so you'll need to do research before you go. Travel less, see more, and remember that quality over quantity wins every time. Blasting away indiscriminately hoping something will work is just a waste of the one currency we are all short of, time.
"Landscape photography is all about being in the right place at the right time when the light paints the scene just so. It's why the title of my first book is Waiting for the Light; it pretty much sums up my life. I spent a week waiting for this one opportunity with the dawn light glowing on Torres del Paine."

Stop travelling
No matter how much time you've got, you can't see it all. It's often far better to slow down, get beneath the surface of a place and observe the light on the landscape over several days; this is when the best photographic opportunities appear. I make it a rule to stay at least three days on each leg of the journey, usually more. Have a plan for your trip, but leave as much freedom and flexibility built in to be able to react to local conditions and opportunities.
"These ladies wore their best saris for my benefit. For shoots like this, it's important to really engage with the subject. I spent the best part of an afternoon with them in amongst the tea plants."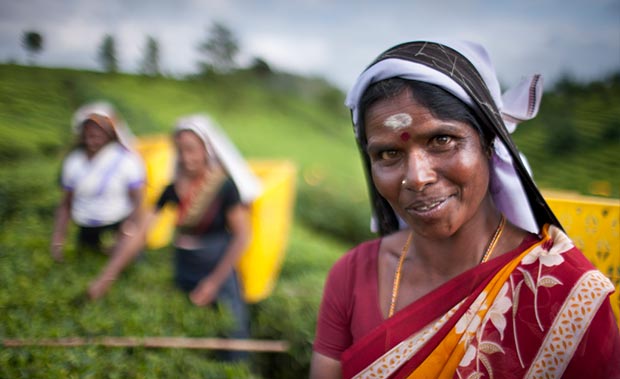 Enjoy it
Relax, and have faith in your own skills. If you put yourself in the right place at the right time, sooner or later you'll get lucky. The best pictures will come when you are enjoying your photography the most.
"The soft hazy light of early morning was perfect for this travel portrait. I call her my Mona Lisa; her expression never changed and her gaze was transfixing. I used a wide maximum aperture to separate her from the background whilst the wide angle perspective gave a sense of place."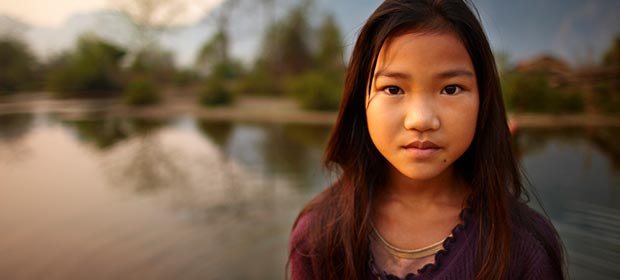 Be original
It's tempting to head for the well-known vistas immortalised by previous generations of photographers such as Yosemite in California and Machu Picchu in Peru. They are all dramatic locations where you'll be presented with epic scenes but try to create something different from the familiar view. Beyond the beaten track, search out locations and ideas which are a child solely of your imagination and photographic eye. Creating such originality isn't easy but far more rewarding than merely reproducing what has been done before. These are the pictures that you will treasure most in the years to come.
"I spent an hour peering into the mist, wondering if I should just go back to bed before a fleeting moment when the mist parted to reveal Preci clinging to the hillside which made my vigil, in fact the whole trip, worthwhile."