We decided to find out what makes the first four star all-suite resort in Mauritius, The Ravenala Attitude, such a popular choice.
Eat & drink

One of the main focusses of The Ravenala Attitude is their approach to the dining experience. They understand that choice is an important factor in an all-inclusive resort. So, not only are there 10 diverse dining outlets (opening times vary), many of them are included in their 'dine-around' concept. They've also considered all of their varied customers; from family-focused buffets and laid back beach bars to modern fusion grills and romantic adult-only options.
The restaurants at Ravenala cover a plethora of global delights to keep even the most demanding taste-buds happy. You can enjoy traditional Italian dishes in A Tavola; feast on Asian delicacies at Madame Ming; or dine like a local in Mauritian kitchen Kot Nou. Looking for an experience out of the ordinary? Why not try the floating seafood speciality restaurant Riviera, where you can dine for a supplement.
And the choice doesn't stop short of the food; just as much effort has been given to the bars of the resort. You can partake in afternoon tea at the pool bar or enjoy a cocktail at the balcony piano bar. A selection of drinks - both local and international brands - are included as part of the all-inclusive package between 11am and 11pm.
All Inclusive
Breakfast at Mozaik restaurant
Lunch at O, The Bistrot (adults-only on a Friday), Beach BBQ or Taba-J
Dinner at Mozaik, A Tavola, Madame Ming, O, The Bistrot (adults-only on a Friday), Beach BBQ and Kot Nou
Selection of beverages, including international brands, from 11am to 11pm
Afternoon tea and snacks from 4pm to 6pm
Relax
If you're looking to compliment the tranquility of Ravenala's location with some extra pampering, then Spa Attitude is definitely worth a visit. Across their 10 rooms (including 2 private couples areas with whirlpool bath for an extra touch of romance), they offer treatments that have been based on the natural elements of the island to give you a unique sense of the real Mauritius. Added to that, the sauna, Hammam steam room and hydrotherapy pool will have you leaving completely rejuvenated.
And what would an Indian Ocean resort be without its pool? The Ravenala boasts a stunning 100m pool, lined with palm trees and sunbeds to let you soak in the Mauritian sun, with a great pool bar to help you cool down. It's also just steps away from the secluded beach on the inviting blue lagoon if you're craving the golden sand.
Play
Feeling active? Then the resort has a wealth of options to keep you entertained throughout your stay. The Sport Village provides guests with a wide ranging array of activities from volleyball on the beach and a fully floodlit tennis court, to classes like Zumba, aquafit and yoga. Even if you're not feeling up to anything too strenuous, there's table tennis and even a Pétanque pitch (or Boules as we like to refer to it as in the UK) available to test your skills.
Le Case Nautique is the water sports centre at The Ravenala and offers a plethora of incredible activities to suit all ages and experience levels. Test your nerve with high octane pursuits such as waterskiing and parasailing, or learn a new skill like windsurfing or even stand up paddle boarding. However, it's not just the gorgeous lagoon where you can get into the water; The Ravenala also boasts an enviable position on the banks of River Citron, whose peaceful waters are perfect for pedal boats or kayaks.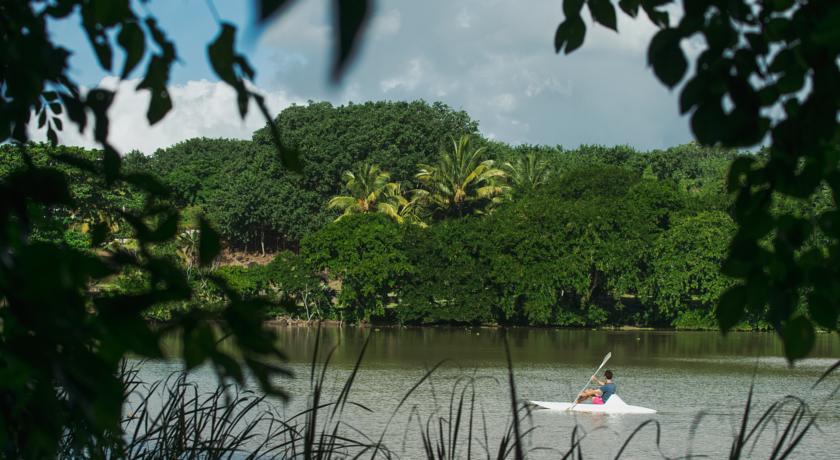 Otentik Attitude
The newest exciting concept at Attitude hotels is Otentik Attitude. Guests are invited to enjoy unique and completely authentic Mauritian experiences throughout their stay. Perhaps purchase ethically made handmade souvenirs in the free-trade Otentik Bazar. Or try your hand at local cuisine in intimate cookery lessons from the hotel chefs. Maybe even get the true Mauritian experience and eat at the home of a local family.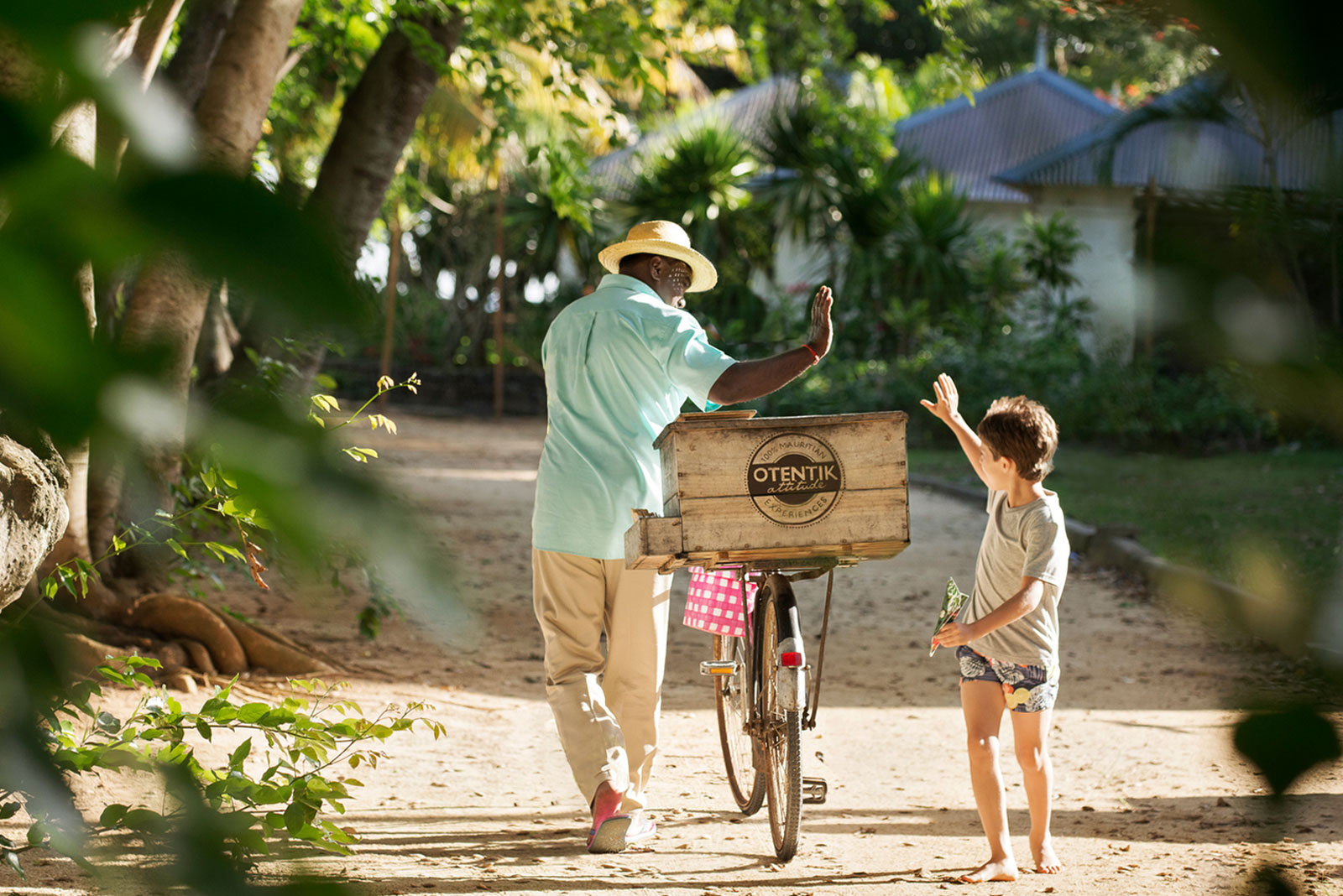 Fast Facts
1. The Ravenala Attitude opened in October 2015 after a 6 month renovation.
2. Part of the resort is a dedicated executive adults-only wing perfect for romantic breaks.
3. There is both a kids and a teen club available, entertaining children from 9am until 11pm.
4. Each air-conditioned suite has been decorated with a Mauritian flavour and has either a balcony or terrace.
5. The resort is on the North-West coast of the island, just an hour from the airport.
6. Ravenala is named after a plant from Madagascar also known as 'traveller's palm'.
7. The resort is set in tropical gardens between the ocean and the Citron River.
Inspired?
---
Whether you're looking for a tranquil romantic getaway, or a fun-filled family adventure, The Ravenala Attitude is perfect for you.