10 reasons to visit Egypt
Whether you're wandering through the ancient city of Cairo, gazing in awe at the Great Pyramids of Giza, sailing across the Nile or soaking up the sun on a Red Sea resort – here is a list of our top tips when visiting this enchanting country.
1. Escape the crowds.
Watch the hustle and bustle on the streets below as you sip a cup of mint tea in one of Cairo's street cafés.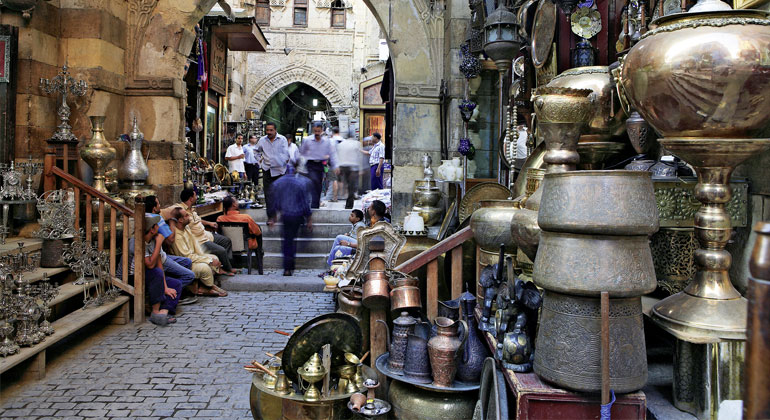 2. Be tempted by the temples.
Visit the picturesque city of Aswan and experience first-hand the Nubian ways of life in the villages of Siou and Koti before journeying just over 50 miles southwest to explore The Great Temple of Abu Simbel. Gaze in awe at the awaiting pharaoh's carved deep into the walls as the sun rises for a magical experience.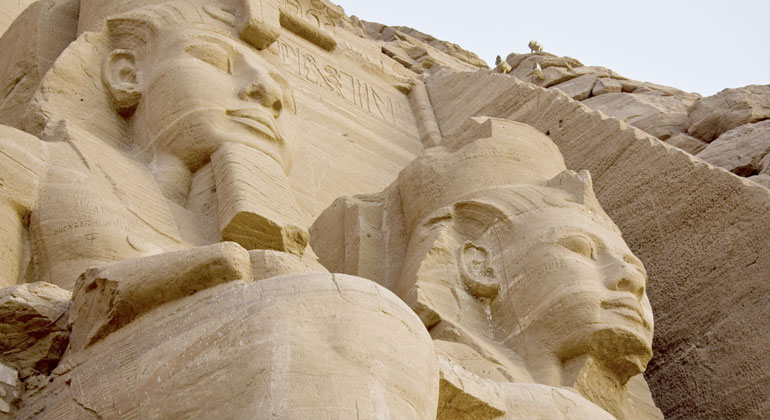 3. Learn from the experts.
Our Original Nile Cruise features local Egyptologists who offer fascinating insights into some of Egypt's most popular sites.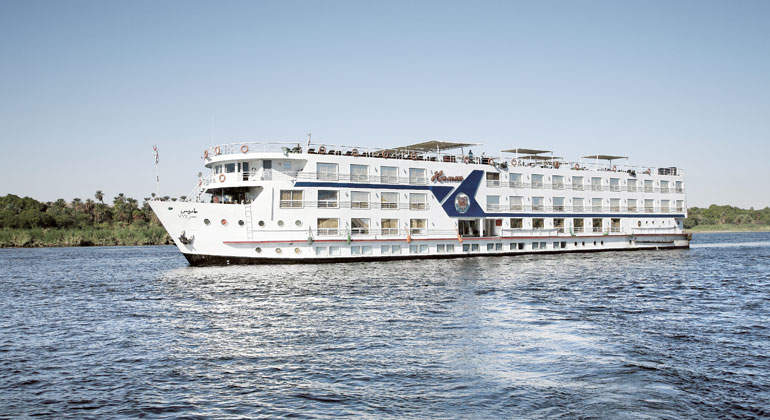 4. Make your holiday last longer.
You can easily extend your holiday in Egypt by combining your time sightseeing and touring in the city with a few days on the coastal resorts of Hurghada or the Red Sea. Or, why not explore neighbouring Jordan to see the captivating sights of the Red Rose city of Petra.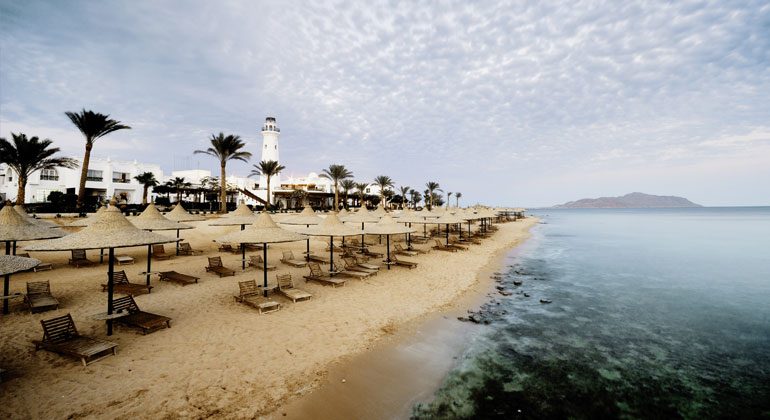 5. Get active.
Dive amongst the vivid corals in the Red Sea or head out into the desert on a dune buggy experience from Sharm el-Sheikh.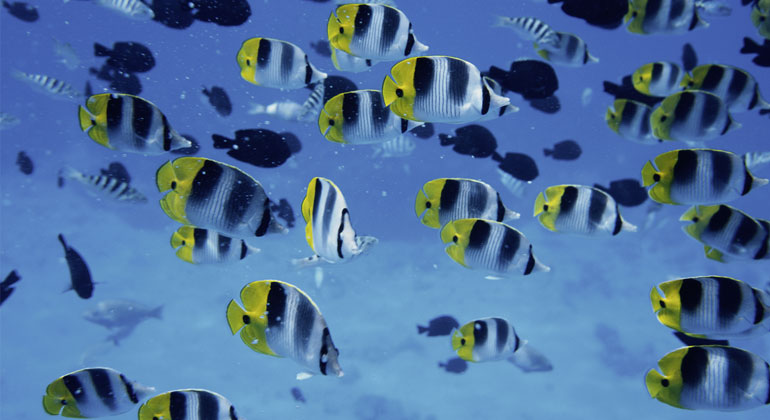 6. Experience a Nile cruise.
Grab the chance to stay in luxury and comfort on board an Egypt cruise with a tour length to suit you and see the very best of ancient Egypt in style.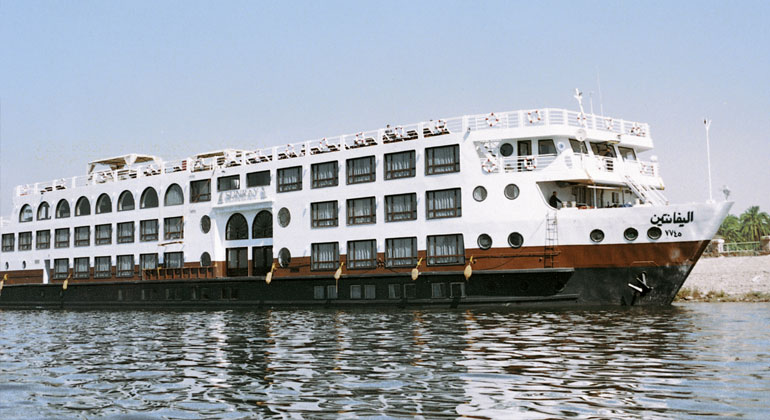 7. Get to know the locals.
Head to the seaside town of Hurghada to understand the history and cultures of the Nubian people.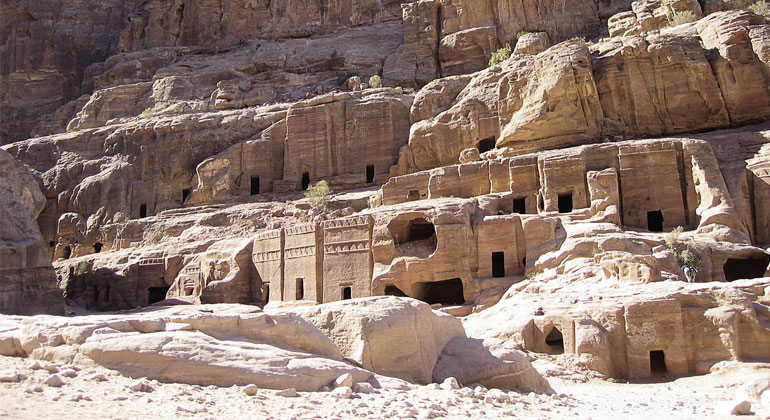 8. Kick back in complete luxury in Sahl Hasheesh.
From opulent and traditional décor to fine dining on an exclusive resort, a stay at the Oberoi Sahl Hasheesh offers impeccable standards and unparalleled views.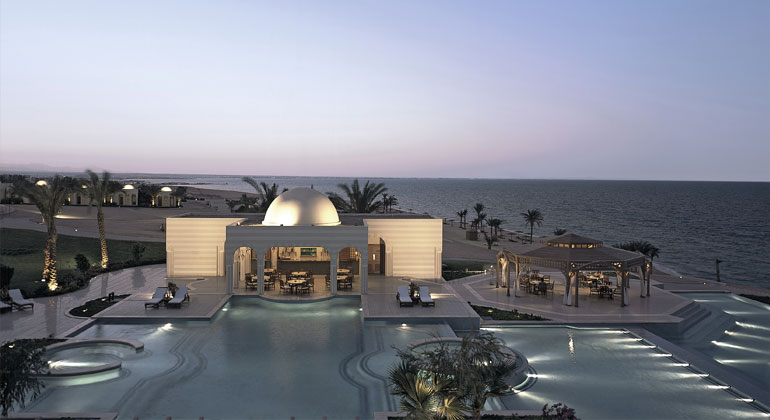 9. Discover Alexandria's charm.
Often overlooked is the Meditteranean coast of Alexandria. Once the capital of Greco-Roman Egypt, Alexandria is a charming city with golden beaches and fascinating museums. Visit Bibliotheca Alexandria, which houses a museum of antiquities, and head to Montazah Palace, the last residence of King Farouk I.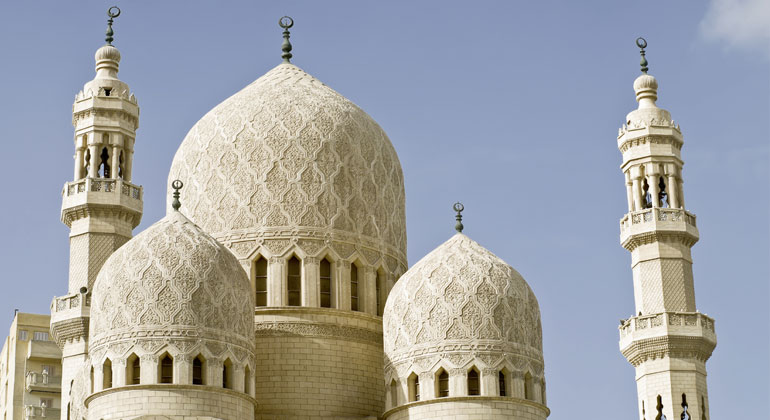 10. Seek out some of Egypt's best kept secrets.
Before you visit the Great Pyramids of Giza, head to Saqqara ¬– an ancient burial ground, home to earlier examples of Egypt's ancient pyramids.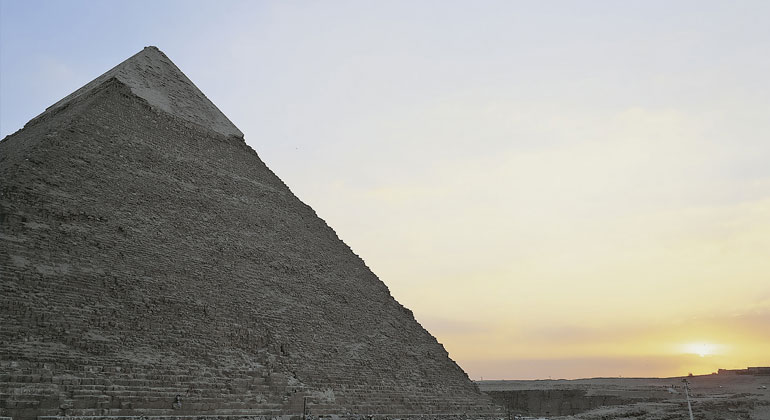 Inspired?
---
Ancient monuments, bustling souks, captivating river cruises and spectacular diving opportunities.