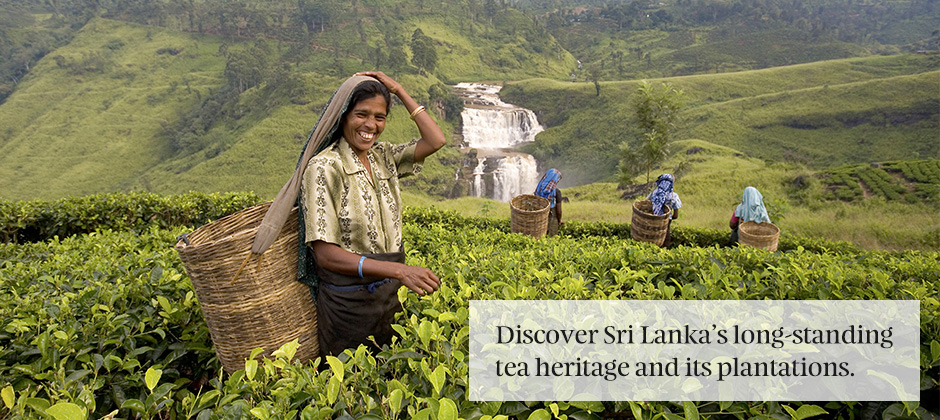 Tea culture in Sri Lanka
Ever since the British first introduced tea plantations to Sri Lanka in the late 1800s, the small island nation has established itself as one of the most prominent tea producing countries in the world.
Tea is the refreshment of choice for most Sri Lankans, so you can expect to be presented with a hot pot of flavoursome brew whenever you visit someone's home or attend a social gathering on the island.
Tea production in Sri Lanka
A British citizen by the name James Taylor is believed to have started the first commercial tea plantation in Sri Lanka's Kandy region in 1867. Kandy remains a key tea growing area to this day, along with other regions in the central and southern parts of the island, where the sloping terrain provides ideal conditions for growth.
The production process involves manually picking fully grown tea leaves, followed by a considerable drying and rolling procedure at the factory. Leaves are then graded according to their size, with each grade stirred and packed separately before being shipped off around the globe.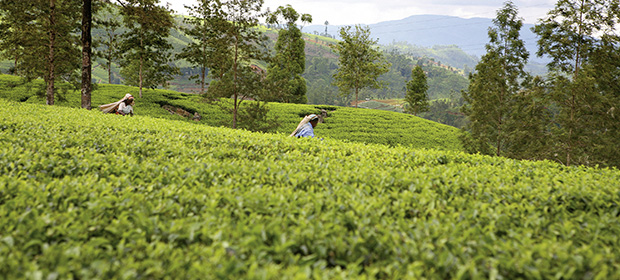 The flavours of Sri Lankan tea
Sri Lanka was known as Ceylon up until 1972 and still retains the name in connection with its tea production. Most Ceylon tea is of the black variety and comes in a range of flavours, most of which bare Ceylon tea's signature golden colour.
The teas tend to fall into three main categories; low-grown, medium-grown and high-grown. This refers to the various elevations of the plantations, ranging from 2,000 to 5,000 ft. Each level produces a unique flavour and character, from light and delicate to rich and full-bodied brews.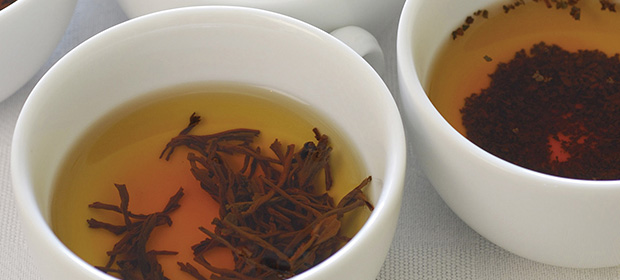 Our tea recommendations for Sri Lanka and where to enjoy them
If you're looking to learn more about Sri Lankan tea production during your visit to the island, consider embarking on the popular Sri Lanka Explorer escorted tour. Visit the tea growing region of Kandy and see the splendid tea plantations in Nuwara Eliya where you can enjoy some of the following brews:
Dimbula tea is perhaps one of the most famous Ceylon teas, grown at an elevation of 5,000 feet in central Sri Lanka. It's recognisable by its crisp strong flavour and golden orange colour.
Kandy takes its name from the region it's grown in and is renowned for its broad range of strengths and styles.
Uva is grown on the eastern side of the country's Central Mountains, resulting in a distinctly smooth taste shaped by the chemical changes which occur in the leaves due to a steady mixture of heavy rain and hot temperatures.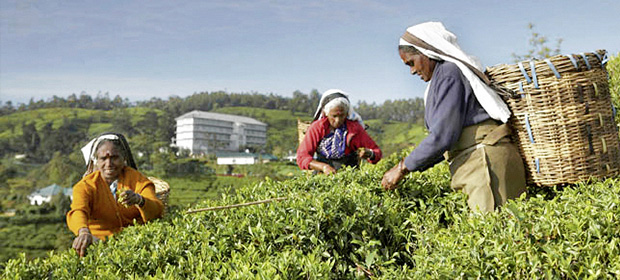 Inspired?
---
If you're looking to learn more about Sri Lankan tea production during your visit to the island, consider embarking on our popular Ceylon Tour.