4x4 & minibus Safaris
See more of East Africa on an overland safari
An overland safari is an excellent way to discover Africa. Mileages are quite long and road conditions can be poor on occasion, but you'll get to see much more of your chosen destination and the wildlife viewing is unforgettable.
Even on our scheduled small group safaris, we only allocate a maximum of 6 passengers per vehicle, ensuring everyone gets a window seat for excellent wildlife viewing and standing space through the roof hatch when game viewing.
Most of our overland safaris are 4x4 safaris. 4x4s can be more comfortable and are able to cross rivers more easily – particularly beneficial in the green season when this can equate to a quicker route. In Kenya, we also offer the great value option of a minibus on some of our shorter itineraries, like our Big Five Safari. In both Kenya and Tanzania you have the option to upgrade to a private vehicle. This is ideal for families or those travelling as a group.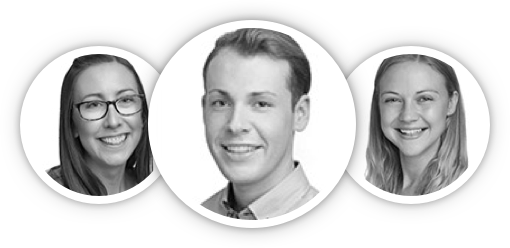 CALL US TODAY FROM 09:00 TILL 20:00
Find a Safari expert
Find a store
Make an enquiry
This extensive safari combines our Taste of Kenya and Taste of Tanzania itineraries. The Mara-Serengeti eco-system is one of the richest on Earth and you'll get to experience both sides of the border....
More about Kenya & Tanzania Safari
This concise safari is ideal for those seeking to discover the highlights of northern Tanzania, including the breathtaking Ngorongoro Crater and open savannah of the Serengeti. With lovely lodges to s...
More about Taste Of Tanzania
The Classic Tanzania Safari offers the ultimate all-round experience of Tanzania's popular northern circuit. It combines quality lodges that sit in fantastic locations with scenic overland journeys an...
More about Classic Tanzania Safari
A great introduction to Tanzania's must-see highlights – the Serengeti and Ngorongoro Crater. See superb wildlife like big cats and elephants, and stay in scenic lodges close to the action. This short...
More about Essential Tanzania
This breathtaking overland journey offers the ultimate safari experience in Tanzania. Highlights include discovering the dry savannah of Tarangire, the animal-rich plains of the Serengeti and the beau...
More about Ultimate Tanzania
An authentic wildlife-rich safari where the highlight is three nights under the stars in a semi-permanent camp inside the Serengeti.
More about Under Serengeti Skies
This is an extensive and beautiful journey across Kenya. You'll travel in a 4x4 vehicle to many of the main parks, culminating in the rolling plains of the Maasai Mara. As well as wildlife viewing, in...
More about Leopard Safari
This is the ultimate itinerary for an authentic, adventurous and responsible safari. With Porini, it's all about wildlife conservation and sustainable tourism – they use local guides and lease Maasai ...
More about Porini Wilderness Safari
Embark on a scenic rail journey as you're whisked through the countryside from Kenya's tropical coast to the heart of its wildlife-rich national parks. See hundreds-strong elephant herds in Amboseli a...
More about Kenya Beach & Safari
The Cheetah Safari is our most popular itinerary, covering a wide area and showcasing the very best of Kenya including Samburu, the Rift Valley, and the world-famous rolling plains and big cats of the...
More about Cheetah Safari
It's all about big cats and the Big Five on this classic six-night safari. Travel to a colonial farmhouse where you can explore two of the Great Rift Valley lakes. Then fly over the rolling plains to ...
More about Governors' Safari
Taste of Kenya offers a wonderful introduction to this wild country. Travel to the Eastern Rift Valley's scenic lakes, best known for their birdlife and large rhino herds. Then head deep into the worl...
More about Taste Of Kenya
The Big Five Safari is a short, value-for-money itinerary ideal for first timers or those with time constraints. You'll get to visit the wilderness of Tsavo West on a full-day game drive followed by A...
More about Big Five Safari