Air New Zealand
Air New Zealand is renowned for its unique Kiwi service and innovative on-board experience. There's a direct daily flight from London Heathrow to Los Angeles; then you can fly onwards to 20 destinations across New Zealand. With nine free stopover destinations between the UK and New Zealand, you can choose to travel to Auckland via Los Angeles; or fly from London or Manchester with one of Air New Zealand's partners via Asia or North America, picking up an Air New Zealand flight onwards to New Zealand.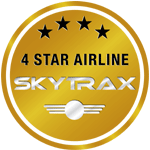 Fly to these top destinations with Air New Zealand
Fly to these top destinations with Air New Zealand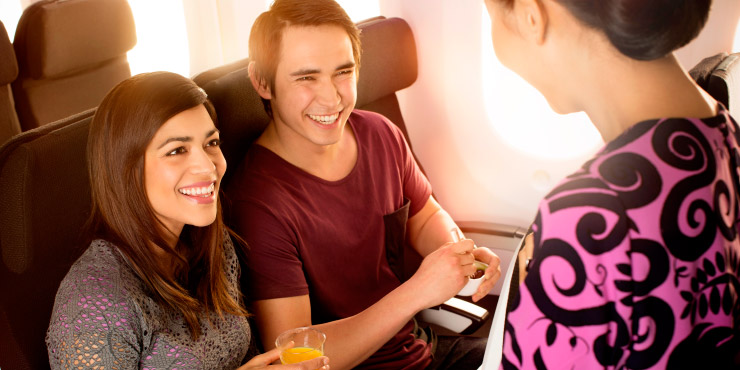 On-demand entertainment
New Zealand-inspired food and wines
Order complimentary snacks and drinks via your Personal Entertainment System
Seats feature power, USB and iPod connections
Armrests that disappear into the back of the seat and winged headrest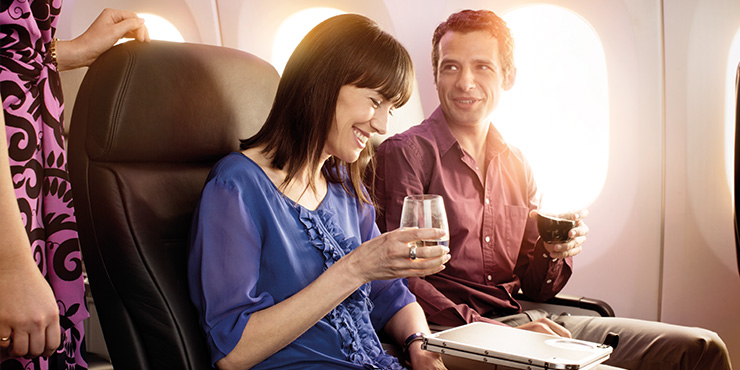 All of the Economy features, plus:
A trio of Economy seats that create a flexible space to relax
A roll-out mattress and pillows
Two-position leg rest at 30 and 90 degrees
Couch length of 5ft 1"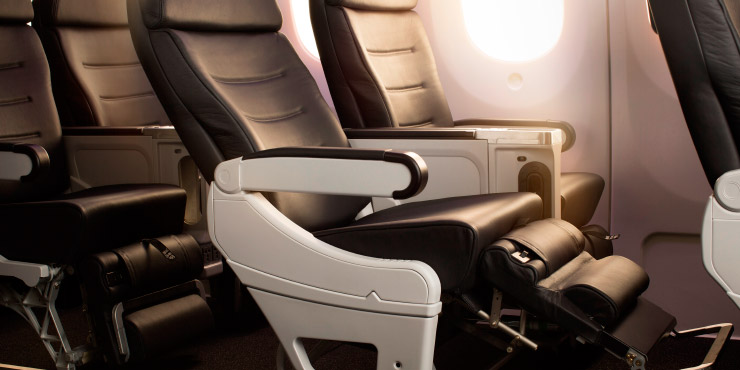 Spacious leather seats with 41-inch seat pitch and nine-inch recline
Priority check-in and boarding
Increased luggage allowance
Premium food and New Zealand wines
Complimentary snacks and drinks available on-demand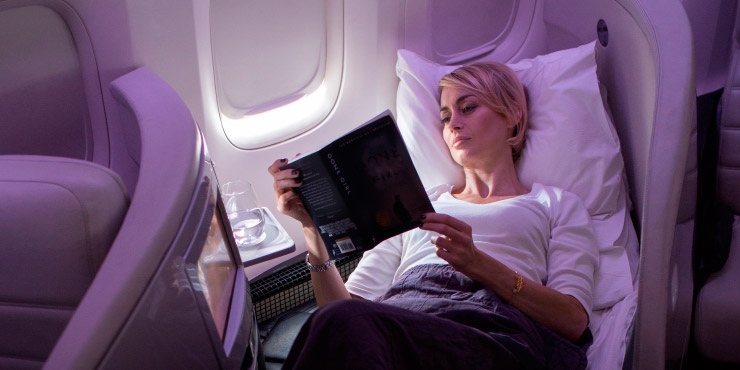 6ft 7.5in lie-flat bed
Memory foam mattress, fluffy duvet and full-sized pillows
Priority check-in and boarding
Business Class lounge access
Complimentary chauffeur or valet parking*
*Valid in C and D class seats only – ask your Kuoni Personal Travel Expert. Chauffeur service valid within a 60-mile radius of London Heathrow airport. Valet parking valid for stays of up to 30 days.
Air New Zealand lounges
Air New Zealand lounges

If you are flying from London Heathrow Terminal 2, you can use the Singapore Airlines Silverkris Lounge. In Los Angeles, you will have use of the Star Alliance Lounge at Tom Bradley International Airport; and, in Auckland, you can use the Koru Lounge. For a full list of lounges and conditions, visit the Air New Zealand lounges website.
Which airports do Air New Zealand fly from?
Which airports do Air New Zealand fly from?

London Heathrow, Terminal 2