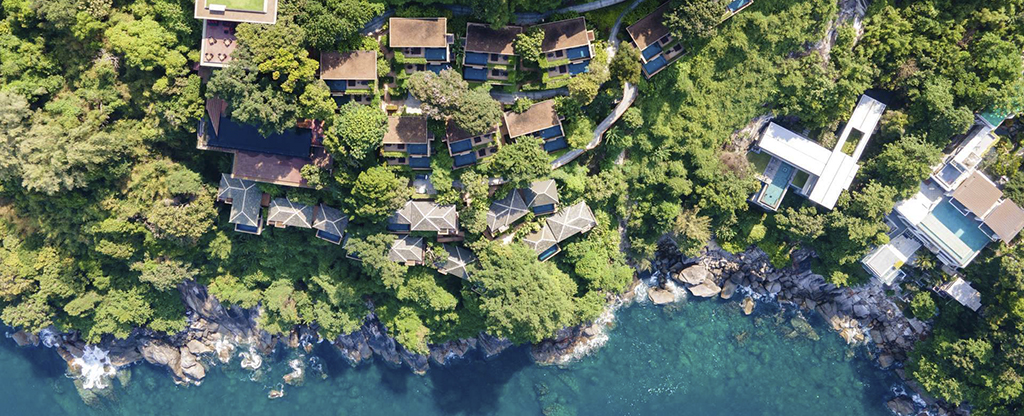 Thailand in the spotlight as Kuoni launches its 2023 Far East collection
New exclusive resort brings total to nine, only bookable through Kuoni
New Kuoni Signature Experiences added to Bali for 2023
Spa experiences, wellbeing and sustainability are at the heart of Kuoni's new Thailand collection, which goes on sale today alongside the full Far East range for holidays departing in 2023.
Demand for Thailand is coming back strongly according to Kuoni, with customers drawn back by its diversity of experiences, premium hotels and local culture.
It's currently listed at number eight on Kuoni's bestselling destinations list for 2022 but it is predicted to move higher up the bestsellers list for 2023 holidays as customers focus on premium holidays which are also great value for money.
One of the flagship new resorts is a brand new exclusive, Paresa Phuket, only bookable through Kuoni UK, and is a fabulous, chic new pool villa retreat which is stacked on a forested hillside in a super exclusive location above Kamala beach. It also has its own cookery school, Recipe, offering cookery classes for guests to enjoy as part of the experience.
Another new gem in Kuoni's Thailand collection is Pimalai Resort & Spa, in Koh Lanta which has a strong focus on sustainability and wellbeing. At the amazing jungle spa you can learn the art of Thai massage and take part in things like aerial yoga.
Kuoni is increasingly selecting hotels based on how they are managing their impact on the local environment and community and Pimalai Resort & Spa is a great example of that with its zero waste project, beach cleans and Little Scientist House project, which is designed to inspire a new generation of scientists in Thailand through innovative educational programmes.
Another new addition is the Bush Camp by Elephant Hills, Chiang Mai, which is an experience like no other allowing people to respectfully learn more about elephants and the culture of the Mahouts. With ten tented camps, it's a brilliant addition to multi-centre itineraries.
As part of a strategic move to strengthen its putting a strong emphasis on promoting its exclusive resorts in the Far East, which are resorts only bookable through the award-winning tour operator. The new Paresa Phuket brings the number of exclusive resorts in the Far East to nine, which includes three in Bali which are perfect for multi-centres with Ubud and beach locations.
Throughout the region, Kuoni has added more experiences, bookable in advance to enhance the overall holiday and enable customers to see more of the destination and enrich their trip. New signature experiences in Bali incorporate sustainability and wellbeing and include Mount Batur Trekking & Hot Spring and Traditional Balinese Village Life experience.
Sheena Paton, senior programme manager at Kuoni, said: "Thailand has long been a favourite for Kuoni customers, but we want to diversify what we offer and surprise people. The experience at Bush Camp by Elephant Hills is such a draw and we expect that to do really well and customers will be attracted to that and build itineraries around it.
Launching a new exclusive resort Paresa Phuket is really exciting, it means people get the Kuoni experience from beginning to end and it's a beautiful property in a stunning setting, perfect for honeymoons and special occasion trips.
Sustainability is running theme throughout and we're actively looking for hotels and experiences which have credible programmes to protect the local environment and support local communities and now make that an essential part of how we choose the hotels we work with."
About Kuoni
Kuoni Travel UK is part of DER Touristik, one of Europe's leading travel groups. Kuoni has continued to set the pace in luxury worldwide travel in the UK market for the past 55 years and is regularly voted one of the best holiday companies in the country by readers of national newspapers and travel industry titles. The company excels in creating tailor-made holidays and honeymoons to more than 90 destinations around the world. Since 2008 Kuoni has grown its retail network across the UK and can be found on premium high streets and in selected John Lewis department stores. Each store is unique in design and showcases Kuoni's Personal Travel Experts and personalised customer service.