Swimming & snorkelling in the Maldives
The spectacular coral reefs which surround many of the Maldives' islands and atolls are home to over 1,200 species of fish and other exotic marine life, making it the ideal place to embark on a spot of underwater exploration. For years it has been a dream destination for divers, but you don't necessarily have to don an oxygen tank to take in this hidden paradise. Snorkelling and swimming in the warm waters of the Indian Ocean can be equally enjoyable and enable you to take a panoramic view of the sea bed and coral reefs from the surface.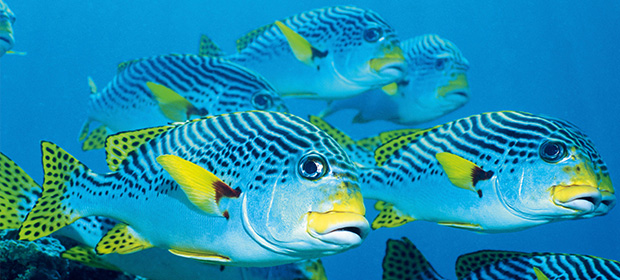 Discover the hidden paradise beneath the surface
Snorkelling is an easy and relaxing way of experiencing the beauty of the hidden underwater kingdom, with flippers and masks readily available from most resorts - or you can simply pack your own in your suitcase. Snorkelling courses are also on offer in several locations and can be handy way of getting to grips with the basic techniques, as well as receiving pointers on the best locations in The Maldives to visit.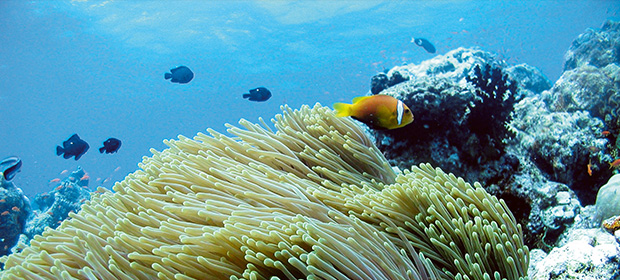 The coral reefs surrounding so many of the resort islands are the primary attraction for most snorkelers heading out in the sun-drenched waters for the very first time, and you'll soon see why. The reefs feature every colour imaginable and are home to thousands of sea creatures, with every nook and cranny teeming with life and colour. As in any coral in the tropics, you can expect to see schools of parrotfish, banner fish, blue-toothed triggers and clownfish.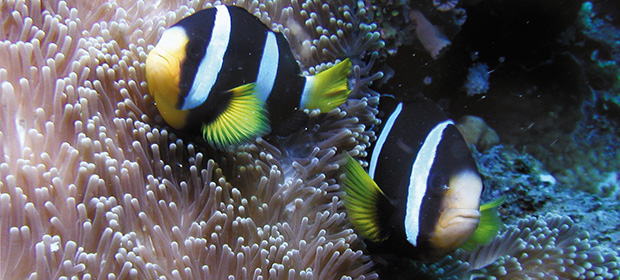 You are also likely to encounter larger species such as sea turtles, with both hawksbill turtles and green turtles frequenting the waters. Stingrays also call the reef home, as do several species of reef sharks. If you're lucky, you may even encounter a giant whale shark, which measures 12 metres in length and can often be seen feeding on plankton and smaller fish. Fear not, however, as these curious yet peaceful creatures pose no threat to snorkelers.
Swimming in the Maldives
Of course, you don't have to be snorkelling in order to enjoy everything the clear waters and sandy sea beds have to offer. A leisurely swim can be equally enjoyable - just remember to bring a pair of goggles in case curiosity gets the better of you and you fancy having a peak at any nearby corals.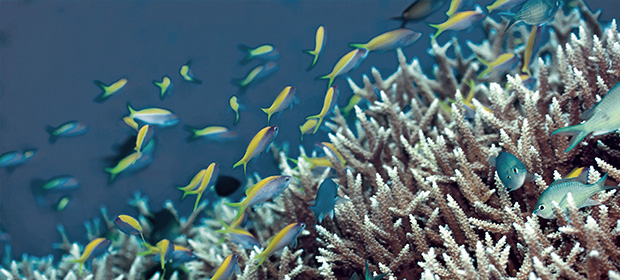 Sea temperatures in and around the Maldives seldom drop below 25 degrees Celsius, with June average temperatures close to 30 degrees, meaning you can rely on comfortable swimming temperatures all year round.
Inspired?
---
Evoking images of white sands, swaying palm trees and crystal blue waters, this is the quintessential picture-perfect holiday – with an added sprinkling of something special. Far-flung and exotic, it's the ultimate luxury beach escape. We've been offering holidays here for over 20 years, and there's a reason that it's our most popular destination.