Where to eat in Florence
Perhaps Italy's cultural heart, this artistic city also benefits from being located in gastronomic Tuscany. Florence restaurants vary from rustic, traditional osterias to stunning, Michelin-starred eateries. Whatever your style or budget, you're sure to dine in a fantastic setting.
Here, our Italy experts share their recommendations for the best restaurants in Florence:
Alla Vecchia Bettola
3-7 Viale Vasco Pratolini
Lunch 1200-1430
Dinner 1900-2230 (Closed Sundays/Mondays)
Thanks to bland tourist-focused eateries, trying to find truly authentic yet inexpensive Tuscan food around Florence can be challenging. Just a short walk out of the centre though, you'll find Alla Vecchia Bettola. Sit at the marble counter, surrounded by hanging hams and Chianti in straw baskets; it's like stepping back in time. But it's not just for show; this has been a favourite of locals for over 35 years, serving some of the best traditional Florentine cuisine in the city.
"I always wanted to taste the famous Florentine T-bone steak and I'm so glad I tried it first at Betolla! It was full on our first night so we made sure to book for the next night. I'm happy we did - as the Chianti flowed, I truly felt like one of the locals!"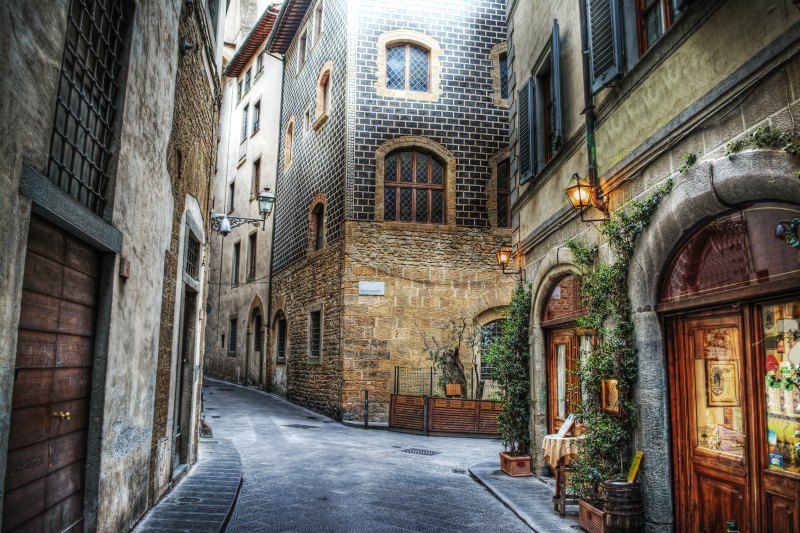 Osteria i Buongustai
15r Via dei Cerchi
Open 0800-1600 (Closed Sundays)
This small kitchen is a hidden gem amongst the hordes of pizzerias and tourist bars that pack the heart of Florence. Lunch here is sure to impress with both food and service, especially with how popular it is with local workers – make sure you're early to get a good spot! The menu de giorno is constantly changing but always features local delicacies and traditional pastas like wild boar ragu; people also queue up to taste their famous homemade tiramisu.
"Such a rare find – an authentic local restaurant in a bustling city centre! This Osteria has a refreshing no-frills approach that's backed up by tasty home-style cooking; the bean and truffle bruschetta is out of this world!"
lo Scudo
53r Via del Oriuolo
Open all day 1100-2300
This informal and rustic restaurant is perfect for resting after wandering around the stunning Cathedral, as it sits just moments away. Whether you're looking for a simple pizza, freshly made pasta or want to try a Tuscan speciality, such as hearty Ribollita bean soup, Lo Scudo manages to have a large, eclectic menu without forfeiting quality. It's also known for its classic Bisteca Fiorentina.
"After spending a day at the museums, we didn't feel like walking far for a late lunch. Luckily we almost tripped over this excellently located restaurant. We were so pleasantly surprised with the food that we returned twice - the wild boar pasta was SO good!"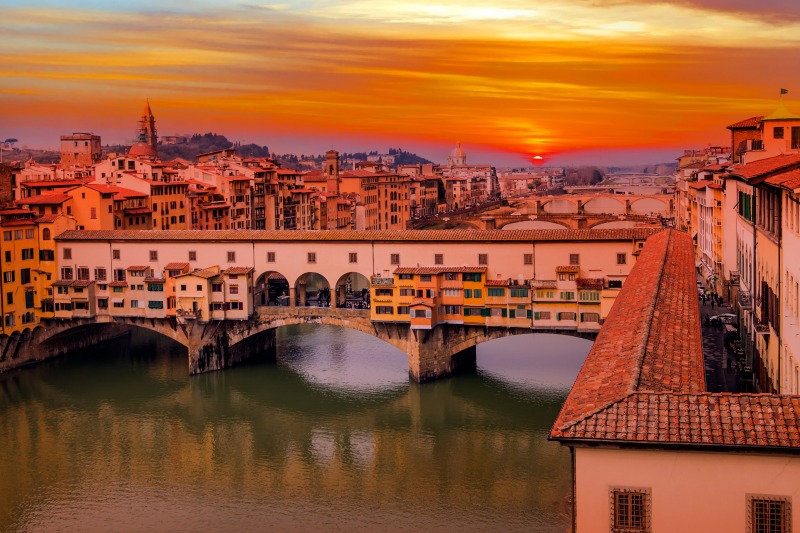 Enoteca Pinchiorri
87 Via Ghibellina
Open for dinner only 1930-2200 (Closed Sundays/Mondays)
If you're visiting Florence for a special occasion then why not indulge in an unforgettable meal at one of Italy's finest and most famous restaurants. Winner of 3 Michelin stars and numerous awards since its creation by sommelier Giorghio Pinchiorri over 30 years ago, this luxurious eatery is dedicated to making every detail perfect - from dedicated creative service to one of the world's best stocked wine cellars.
"This was such a special evening in a cosmopolitan setting with very personal service and amazing wine! I tried the Yellow fin tuna with shallots, rosemary and coffee powder - unique and divine!"
Inspired?
---
So does the art, culture and food of Florence appeal?
Discover this incredible city and all its culinary delights!
Share this on Facebook
Share on Facebook

Share this on Twitter
Share on Twitter