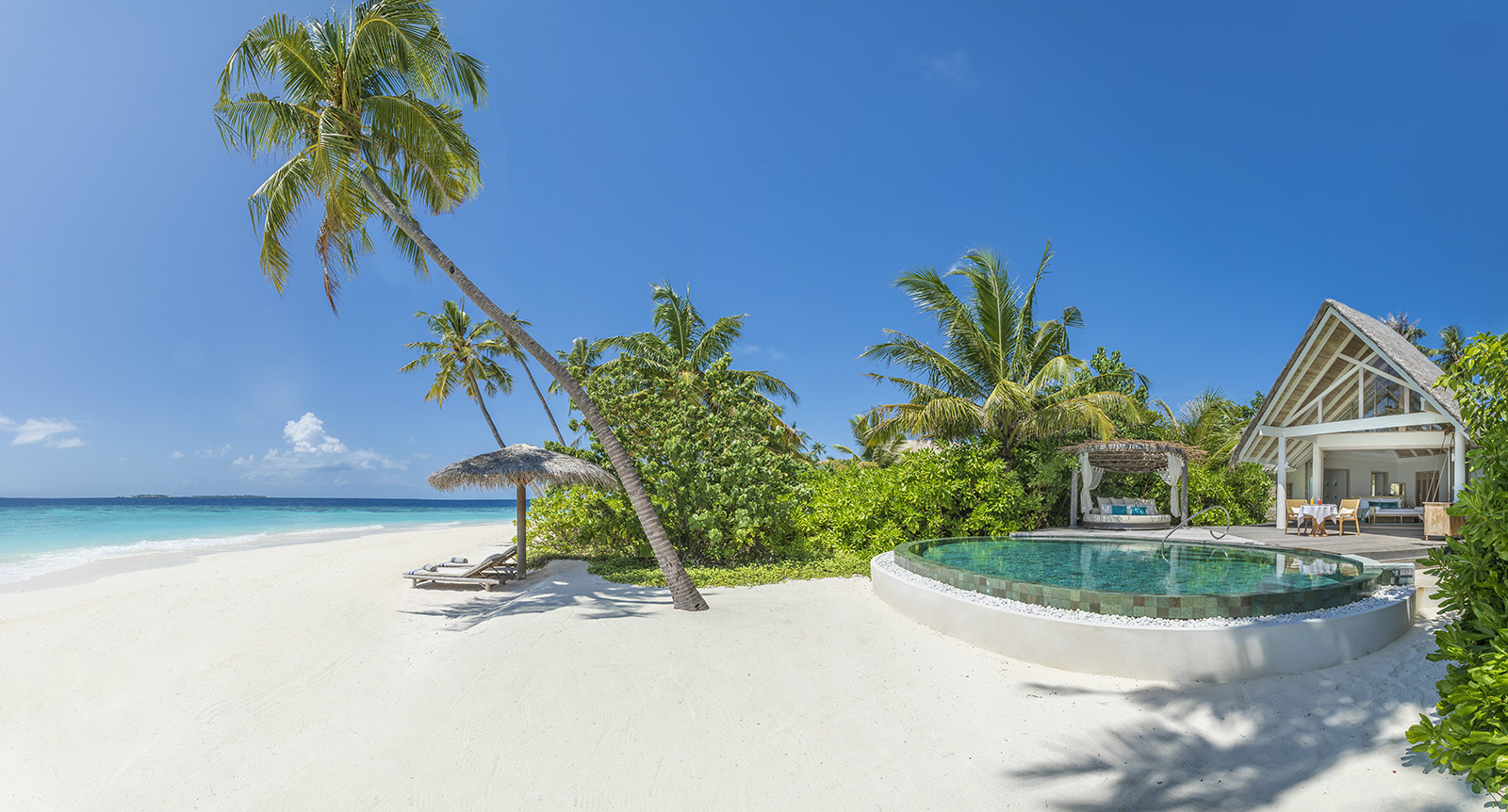 Travel in 2022: What's trending now?
After two years of disrupted plans, bookings were taking off for the year ahead – almost on a par with 2019 levels. Not surprisingly, the new Coronavirus variant has put the spotlight back on international travel. While this is another setback, holidays are in a better place than previous months under the traffic light system and there is definitely more resilience amongst travellers.

Although boarding a plane still comes with testing requirements and paperwork, countries around the world are re-opening and getting ready to give visitors a warm welcome back. We continue to offer flexibility on our holidays and have gained two years' worth of experience navigating the Covid-19 maze. Our experts report that the desire to get away has never been greater, with some destinations shining through as top choices. We pick some of the countries trending for holidays in 2022.
Having topped the Kuoni best-sellers list for almost 20 years, the Maldives is again proving it's a dream destination, accounting for nearly a third of all bookings for 2022. Removed from the red list in October, bookings have continued apace with a mix of families, couples and solo travellers choosing these paradise islands as the setting for their first post-lockdown escape.
Whilst travel restrictions were in place for much of 2021, innovation continued behind the scenes and six exciting new resorts joined our collection.
The Maldives hits all the right notes for post-pandemic trends. We've seen a jump in demand for child-free resorts, special interest trips (such as diving and wellness) and ultra-luxurious stays – the average spending for Indian Ocean holidays is up by 15% as people choose to upgrade their trip.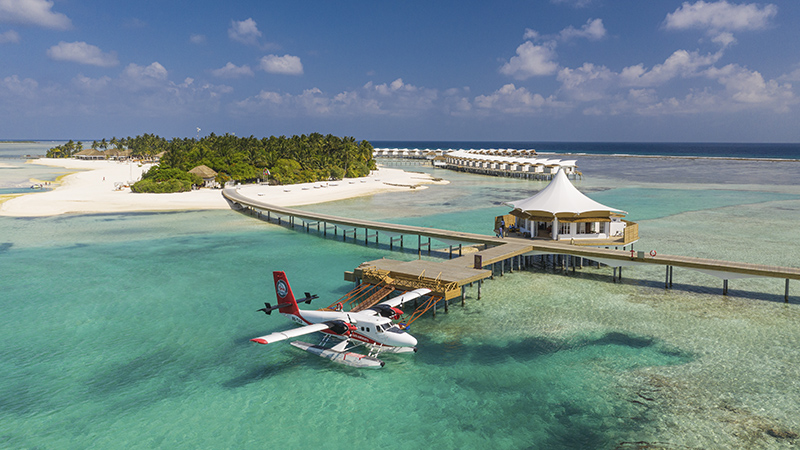 This Indian Ocean gem re-opened to international tourism in October and the year ahead is already looking bright. It's currently ranking at number two on Kuoni's best-sellers list and it's easy to see why. Aside from the swoon-worthy hotels set against white sand beaches, many resorts also have a refreshed focus on sustainability. This benefits local communities and enables holidaymakers to experience the island's natural wildlife and wonders in a more authentic way.

Beyond the beach, we've introduced the exclusive mountain retreat Lakaz Chamarel Exclusive Lodge in the Black River Gorges National Park, where you can explore the island's peaks, valleys and waterfalls. Combining a few nights here with time on the beach is a great way to appreciate the diversity of the destination. We've also added new experiences to enrich our guests stay. The Plant a Love Tree and Leave a Legacy excursion is one of our top picks; you can plant a tree in the Ebony Forest to contribute to the ongoing conservation – and return in years to come to see how it's grown.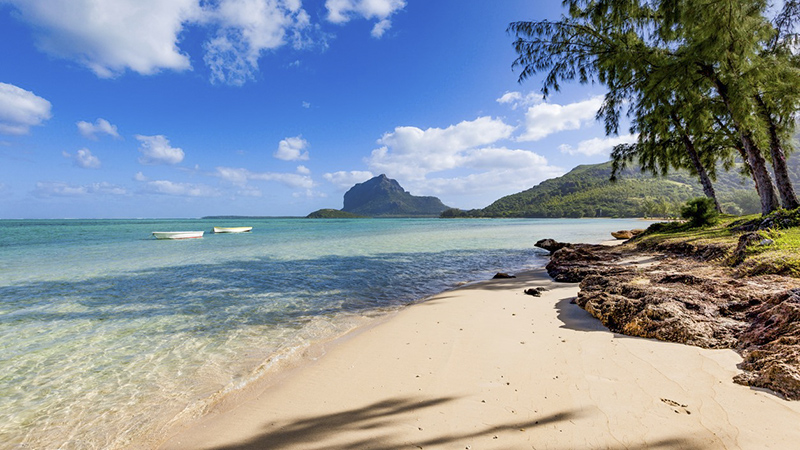 Kenya is ready and waiting to safely welcome guests from the UK. Whilst several South African countries have now moved onto the red list, forward bookings for East Africa remain strong for the year ahead, particularly for special occasions and honeymoons. With its game-spotting opportunities, vast savannahs and spectacular Indian Ocean coastline, Kenya has remained a firm favourite, with a larger share than usual of multi-generational groups.

One of the great joys of a holiday in Kenya is spending time in the wilderness in uncrowded settings. This soul-nourishing experience is a big draw for travellers anticipating a post-pandemic world. There's a clear trend for outdoor adventures and Kenya is an all-round winner on this front. As far as bucket-list trips go, enquiries and bookings for this wildlife encounter of a lifetime indicate it's still ticking all the right boxes.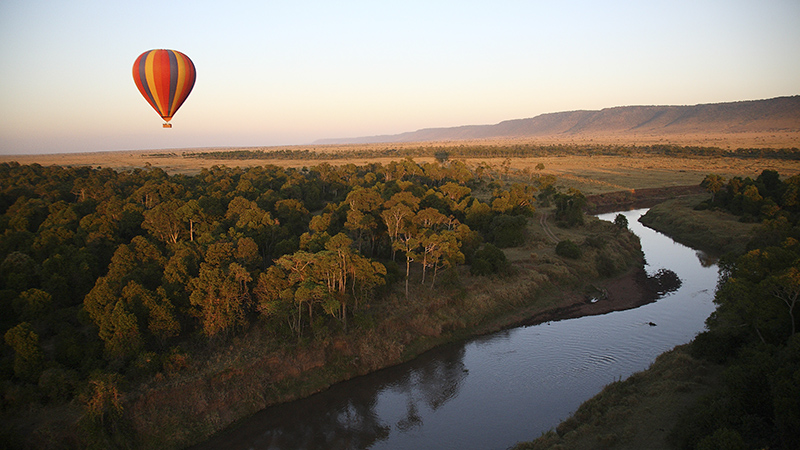 Whilst its borders have remained closed throughout the pandemic, Sri Lanka is now open and ready to welcome visitors year-round. Enquiries show that Sri Lanka remains firmly on the wish list for luxury holidays and honeymoons, with bookings steadily getting back on track for 2022, including summer escapes to the wild and unspoilt East Coast.
Although it's been a difficult time for tourism, we expect visitors to steadily return as few places can blend wildlife, natural wonders, beaches and culinary delights as well as Sri Lanka. And at a time when travelling sustainably is an important consideration, the island is well-placed to offer authentic experiences that have a positive impact on local people.
After almost two years living with the pandemic, enquiries for health and mind healing are also on the rise. The multi-award-winning wellness retreat Santani Wellness Resort & Spa is quite different from our other hotels in Sri Lanka. With a hilltop location and an eco-friendly ethos, it's famed for spa packages, yoga and meditation, nature walks and hikes.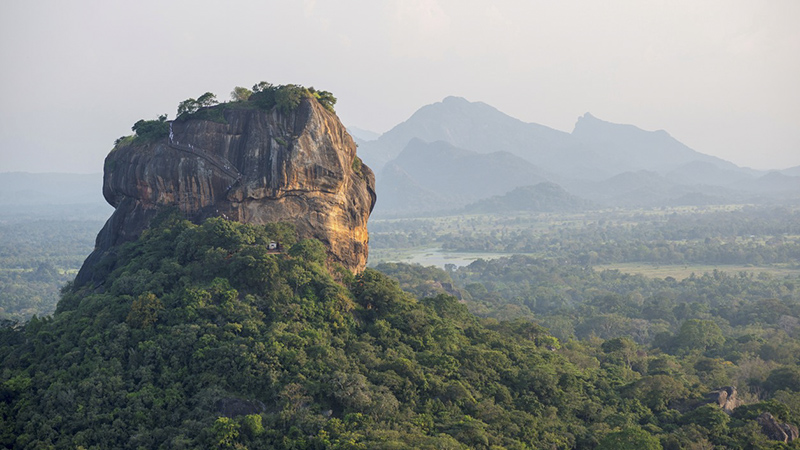 Saint Lucia has been high on Kuoni's best-sellers list for many years. Its position at number three reflects a Caribbean destination with top-notch hotels, mind-blowing natural beauty and unforgettable adventures, above and below the ocean.

Saint Lucia can also be twinned with Dominica for 2022. Described as 'nature's playground', this lush, volcanic island has rainforests, rivers, canyons and coral reefs with a range of activities, including hiking, kayaking and world-class diving.

With countless weddings postponed due to Covid restrictions, couples are looking for honeymoon ideas and inspiration and Saint Lucia has been a winner for special occasion trips, particularly honeymoons.

New Kuoni additions in Saint Lucia include Ladera Resort, famous for its romantic 'open-air' suites and stunning panoramic views overlooking the iconic Pitons. In contrast, Soco House, The Soco Hotel is a brand new lifestyle hotel created just for adults and has a laid-back South Beach style.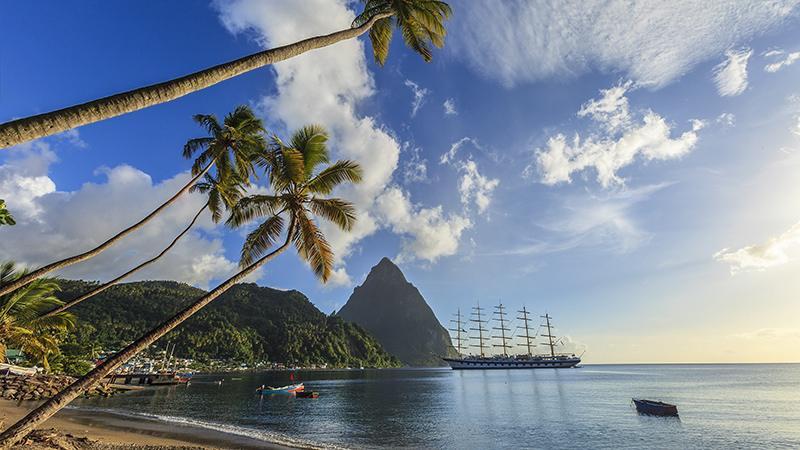 Bookings to Greece are booming and it's currently trending as Kuoni's best-selling European destination for next year. Greece wins hands-down for luxury travel with its diverse appeal from chic pool villas to mountain retreats.

As short-haul luxury continues to be a big draw next year, we've added new luxury properties in Rhodes, Crete, Corfu and Halkidiki, with unique highlights from wellbeing programmes to locally-sourced food.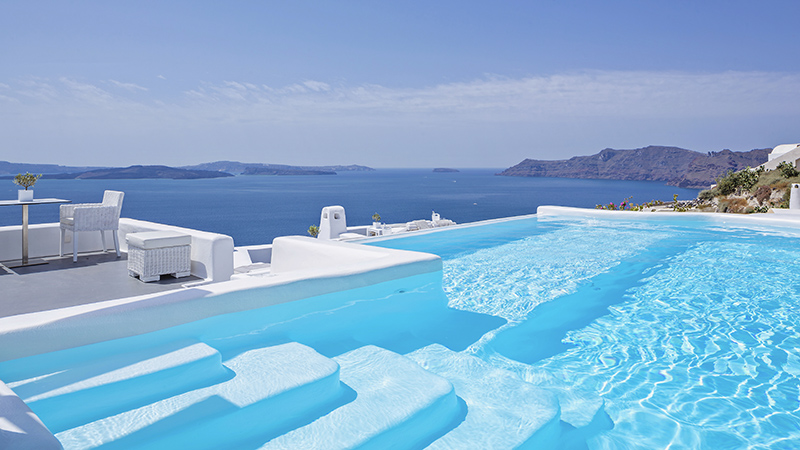 For romantic honeymoons, milestone birthdays and anniversaries, Italy continues to woo couples of all ages. Multi-centre 'coast, culture and countryside' itineraries with private transfers or car hire between locations are becoming more popular.

Our expanded collection for 2022 includes new hotels in Lake Garda, Verona and the Sicilian capital of Palermo, which are all attracting bookings for the year ahead.
More customers are asking for off-the-beaten-track experiences from truffle hunting to cookery classes, to create a holiday with a blend of city culture and a taste of the authentic Italian lifestyle.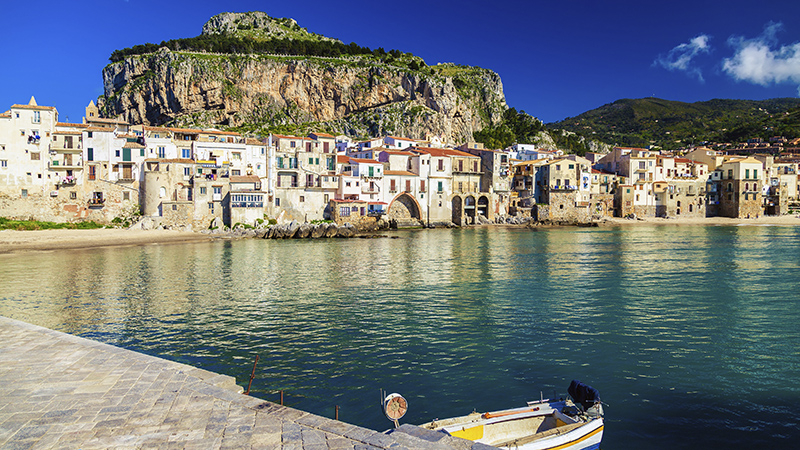 Many people are planning ambitious trips that they haven't been able to take during the pandemic and Thailand is still generating plenty of enquiries for the year ahead. Whilst borders have been closed in Thailand for much of 2021 and entry requirements vary according to where you fly into, it's still a destination that's highly sought after. Our experts remain confident that it will soar further up the best-sellers list as restrictions are eased.

Travellers want to return from their time away feeling uplifted, revived, lighter, healthier, illuminated, motivated and recharged. Our new range of Far East experiences resonates with this trend, and we can now add wildlife encounters, sea safaris, and hands-on flavours to your holiday.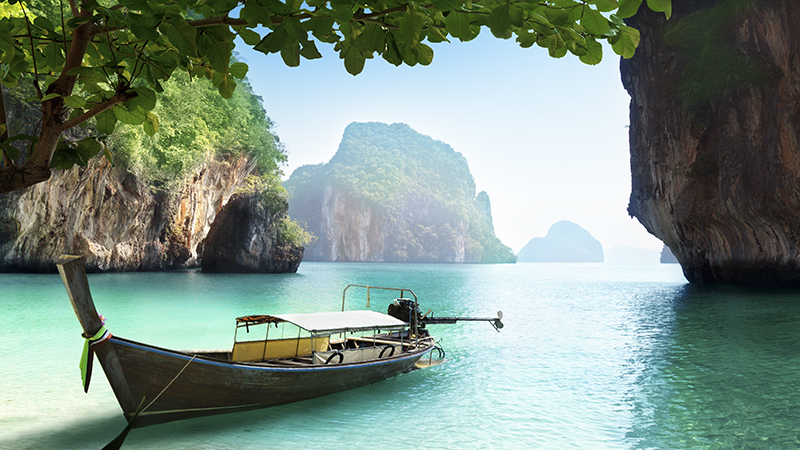 In a first for our trends report, Scotland makes its debut. It doesn't yet make the overall best-sellers list, but it scores top for premium travel in the British Isles. The North Coast 500 self-drive is our most requested Scottish itinerary, renowned for its vistas of snow-capped mountains, hairpin bends and beautiful lochs.
More than a year into a partnership with McKinlay Kidd, many of our customers have enjoyed adventures closer to home and we're continuing to see strong demand for 2022.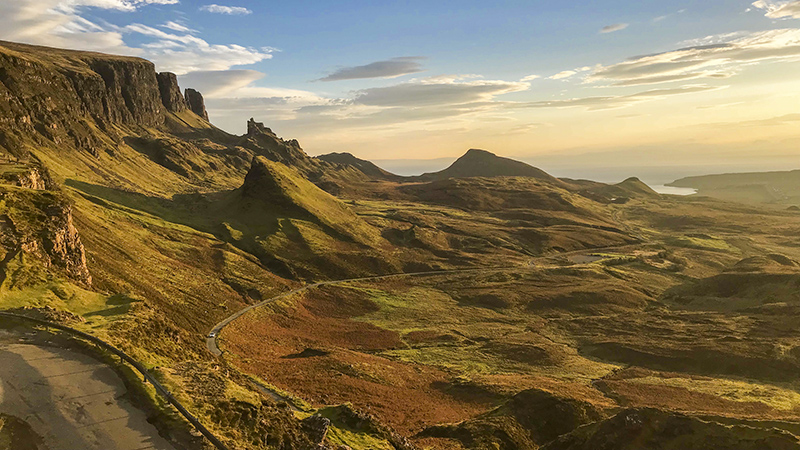 Inspired?
---
Whilst there is still some uncertainty around travel, you can book your trip with peace of mind as we continue to offer flexibility on many of our escapes. Call us or visit us in store, and our travel experts will share their advice and expertise to plan something amazing to look forward to in 2022.
This feature was published on 8th December 2021. The information within this feature is correct to the best of our knowledge at the time of print. Feature by Rachel O'Reily.