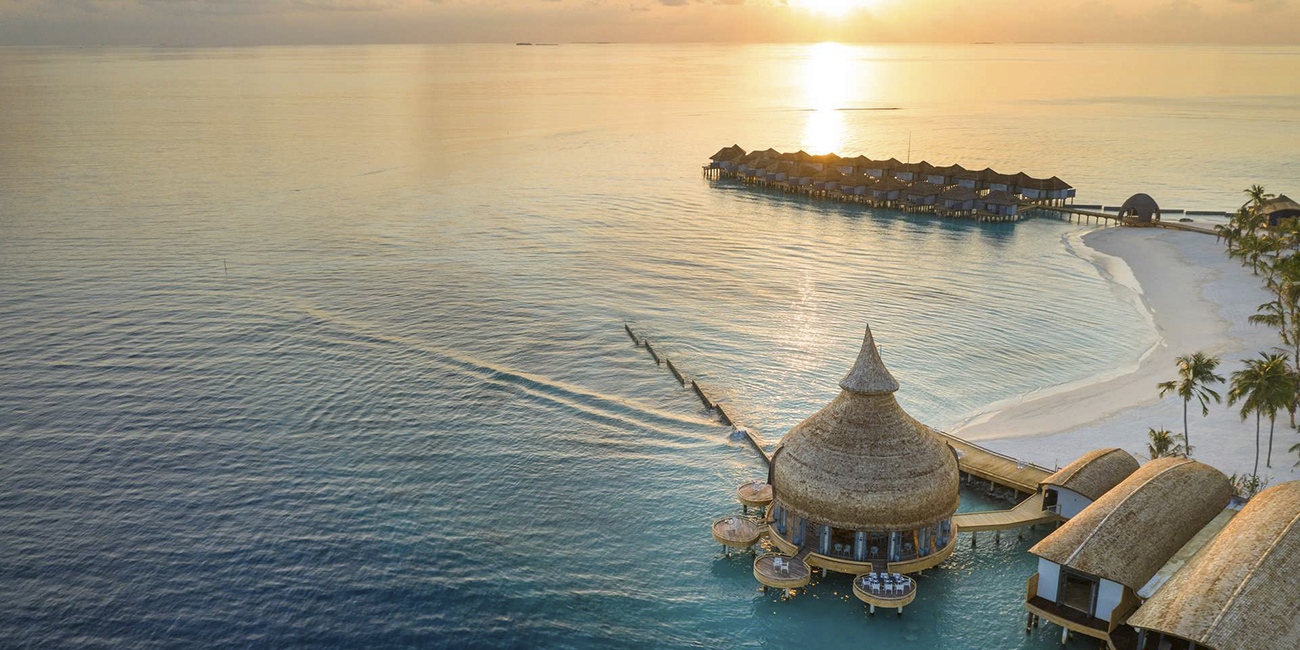 7 ways to work wellness into your travels
Rejuvenating your mind and body on holiday doesn't have to be all about downward dogs, clean eating and acupuncture. There are many ways to factor a wellbeing boost into your precious time away without setting foot in a spa (although we recommend that too). Here's just a few suggestions of how you can make holidays good for you without even trying.
Holiday in a Blue Zone
If you want to know the secrets to a long and fulfilled life, the residents of the world's Blue Zones can give you a few tips. These regions are reported to be home to some of the world's oldest people. No one knows quite why that is, although scientists have come up with theories such as their Mediterranean-rich diet (think whole grains, olive oil and fish), the love of outdoor pursuits and joyously, a regular glass of red wine. Although you can incorporate these aspects into your everyday life, we think visiting one of these places in person can't be a bad thing. Sardinia is on the list of these mysterious pockets. Stay at the boutique Grand Relais Dei Nuraghi, and you can put these principles into practice. Take off on mountain bike rides in stunning scenery and dine on Italian cuisine in the gourmet restaurant, which just so happens to have a fine menu of reds.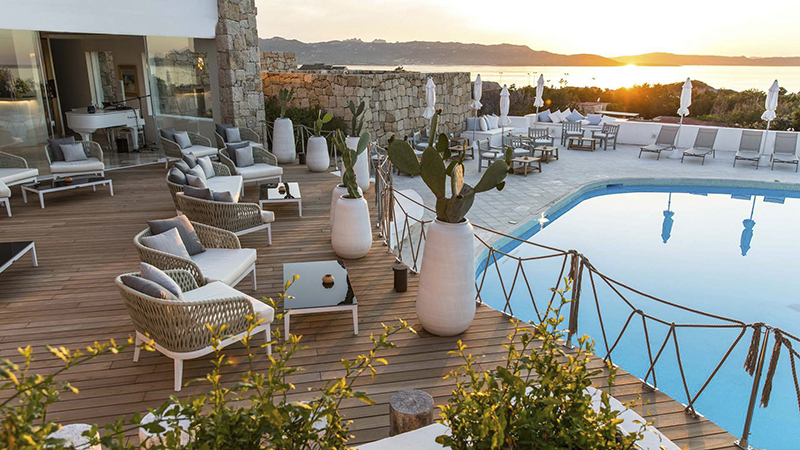 Watch a sunset
Most of us can conjure up memories of being captivated by a sunset on holiday. Research has proven that watching this natural spectacle can do wonders for your mental health; it can lift your mood, increase creativity and even help you sleep better. In the Maldives, we highly rate dining on a sandbank at dusk, and we can guide you to villas with the best view, such as a Sunset Water Villa at Outrigger Maldives Maafushivaru Resort. Most resorts also offer sunset cruise trips, best enjoyed whilst toasting a glass of fizz and, if you're lucky, watching dolphins dip in and out of the calm sea.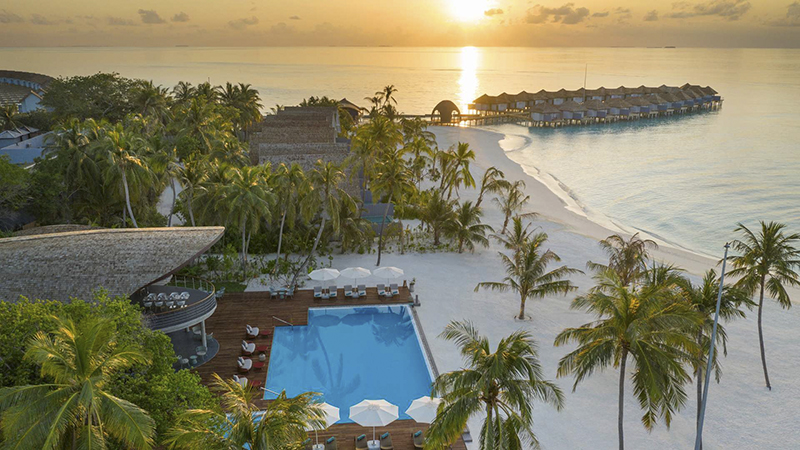 Give something back
Sometimes wellness can be about looking outward rather than inward. Taking the time to support the people around you is all the more important on our travels, when we can seek out experiences that impower local communities and protect their environment. Kuoni is a member of the Der Touristik Foundation, a charity that runs several sustainable projects in many of our destinations. One of the best is the Smiling Gecko Social Project in Cambodia. If you're visiting beautiful Phnom Penh, you could spend a day in the countryside at the Smiling Gecko Farmhouse where you'll learn about their valuable work helping to provide opportunities for disadvantaged families in rural areas.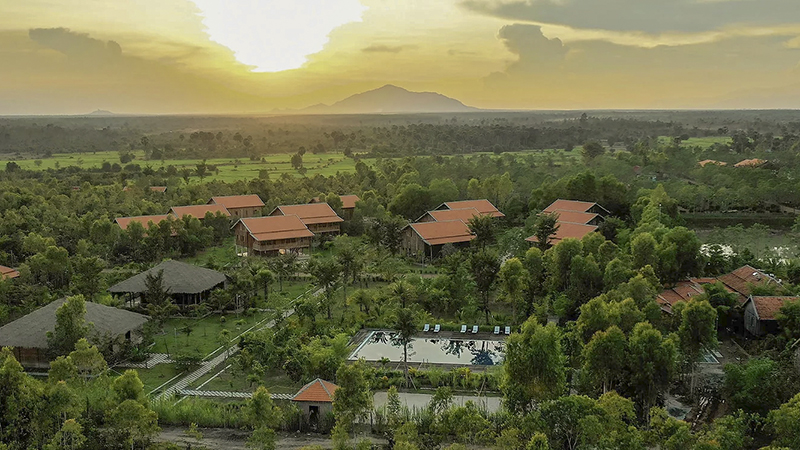 Find new ways to workout
Making time for some exercise on holiday is a great way to balance out the well-deserved indulgence. But it doesn't have to mean setting your alarm early to hit the hotel gym; it can be a fun afternoon kayaking, playing a few rounds of golf or spending the day trekking in breathtaking surroundings. If you're a fan of the great outdoors, consider Madeira, a haven for adventurers with some of the most spectacular walking and hiking routes in Europe. The 25 Fontes Walk is one of the most impressive, a 6-mile walk through a labyrinth of levadas, passing cascading waterfalls and subtropical forest. After an exhilarating day some spa therapy is well earnt. Stay at Quinta Splendida Wellness & Botanical Garden, and you can alleviate any aching muscles in one of the island's largest spas, complete with hot stone beds, an ice bath and a Finnish sauna.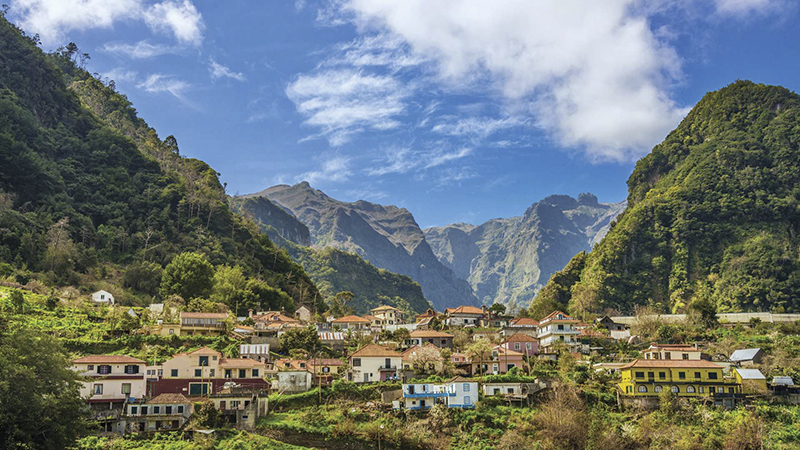 Try new flavours
Eating spices like ginger, turmeric and fiery-hot chillies have been scientifically proven to have physical wellness benefits like speeding up your metabolism, reducing inflammation and even helping us live longer. You'll be pushed to find more flavourful cuisine than in Sri Lanka. If you're exploring with a car and driver, it's likely you'll stop by one of the island's spice gardens for a tour, or you could join a cooking class to taste fragrant local dishes that you can replicate when you get home. The country is also big on Ayurvedic medicine. Don't miss the holistic treatments at Aliya Resort & Spa, which incorporate oils made with healing herbs.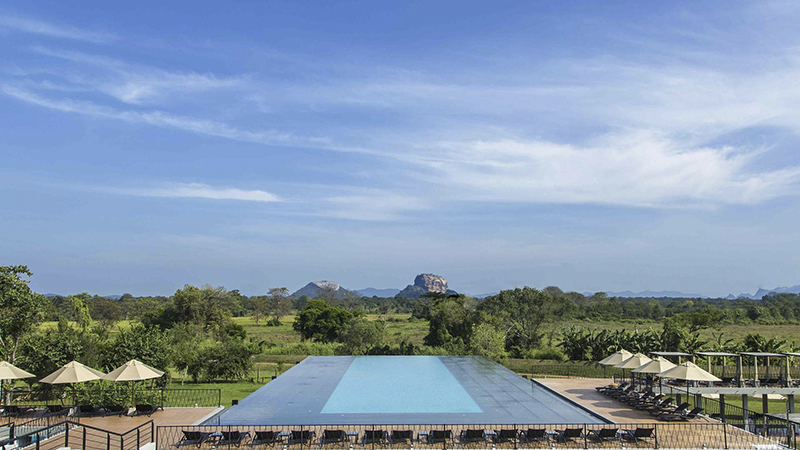 Go somewhere spiritual
If you've been lucky enough to visit Indonesia or have seen the movie Eat Pray Love, you're bound to have a soft spot for Bali. This picture-perfect paradise, aptly known as the 'Island of the Gods', is high on the list for explorers and romantics. Those on a spiritual quest can go all out with yoga and meditation, whereas couples can lock themselves away in a gorgeous villa – such as the secluded hideaways at The Royal Santrian, Luxury Beach Villas – or head out on adventures. If you're looking for a memorable way to mark a special occasion such as a honeymoon or anniversary, we can organise a traditional Balinese Blessing during your stay. This special ceremony is said to purify the body and soul and set you up for harmony and happiness in your relationship.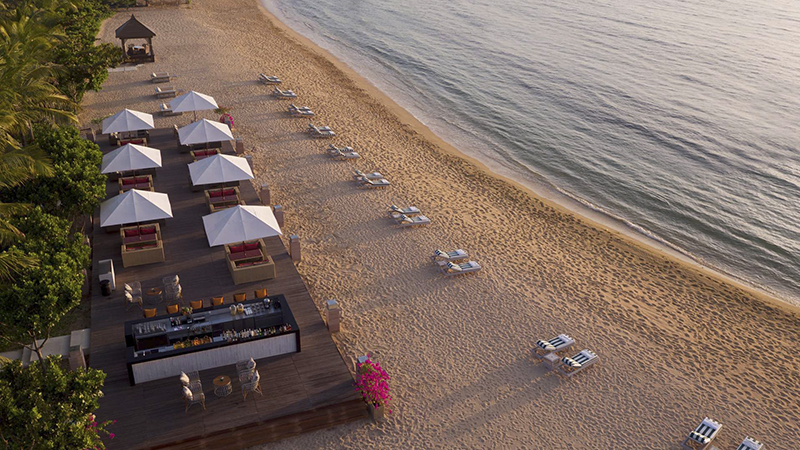 Eat chocolate
This one's a little bit tenuous, but we think wellness is about balance. There's evidence that some chocolate is good for us, especially dark chocolate with a high cocoa content. Quality bars contain antioxidants – even more than green tea – including ones that reportedly protect your skin from sunburn. For the ultimate chocolate-lovers escape, head to Saint Lucia, a teardrop Caribbean island that's been producing this bittersweet treat for centuries. You'll find a nod to the island's chocolate history woven into each hotel, from cocoa-infused cocktails to velvety spa treatments. We recommend the Bean to Bar Chocolate Experience. Run by British chocolatier Hotel Chocolat, this immersive experience is part of 'Project Chocolat', an initiative to promote ethical cacao-growing and sustainable farming. You'll spend a day shelling and grinding beans then tasting your sweet creations on Saint Lucia's oldest working cacao farm on the exclusive Rabot Estate.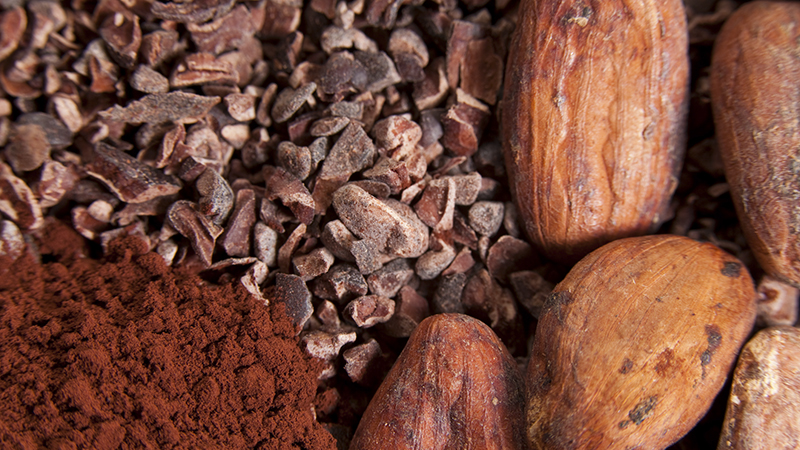 Inspired?
---
Any holiday that enhances your mental or physical health can be deemed a 'wellness' holiday. Whether you'd like to go full steam at a health retreat or simply factor small moments of mindfulness into your trip, get in touch with one of our experts for a friendly chat.
This feature was published on 17th June 2022. The information within this feature is correct to the best of our knowledge at the time of print. Feature by Heather Flanagan.