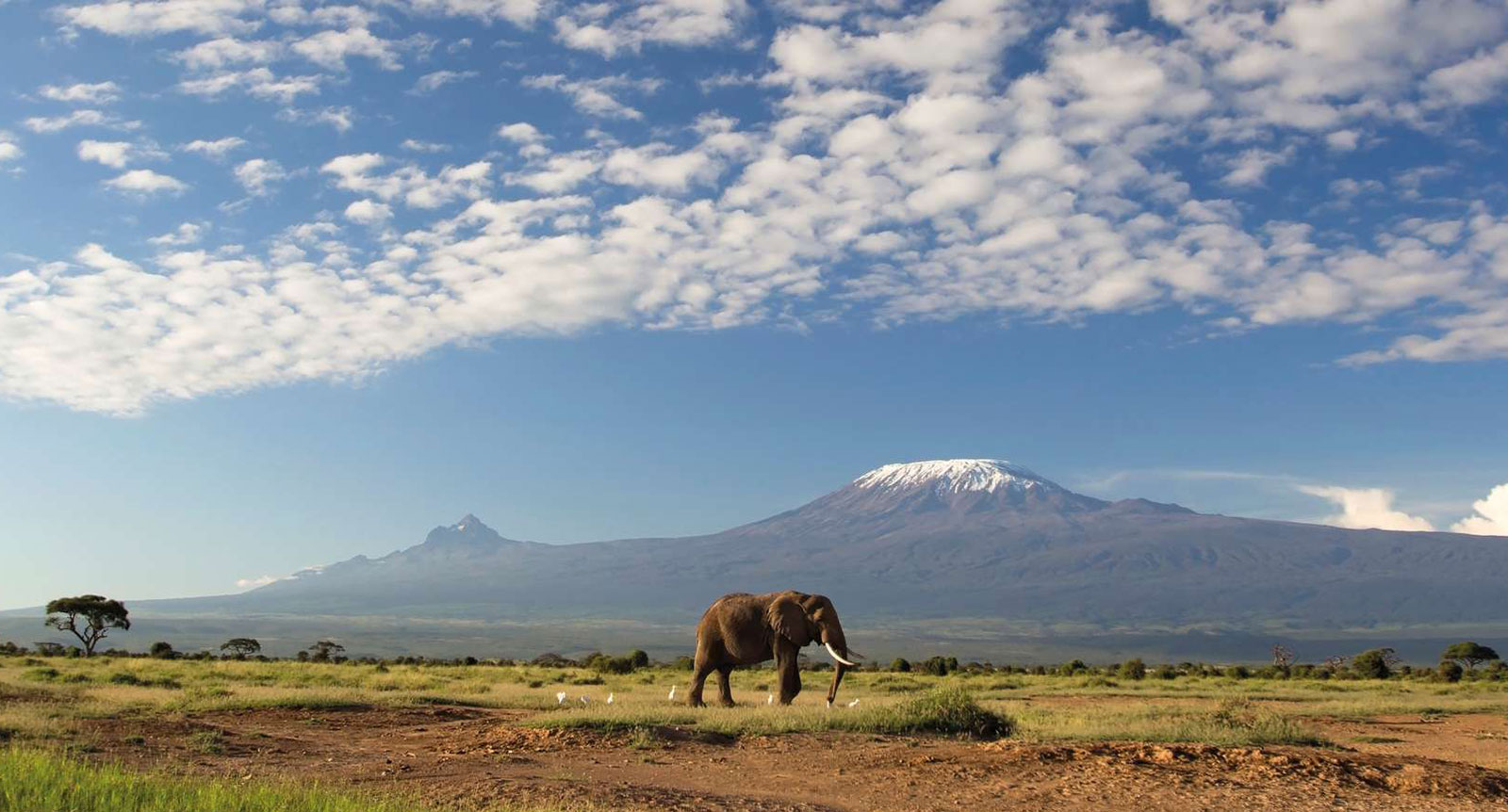 10 iconic places to visit in Africa
Africa is bucket list bliss; whether you're watching snoozing lions in the Maasai Mara or climbing the epic Mount Kilimanjaro. Here are some of our favourite places to visit for the ultimate Africa adventure.
Maasai Mara or Serengeti?
If you're after an iconic Big Five safari adventure, Kenya's Maasai Mara is it. Visit from June to October for a chance to see the mass migration of more than a million wildebeest racing across the grassland, catching flashes of monochrome as zebra gallop alongside them. The hot-air balloon ride is a very special way to see the wildlife. As you float under the clouds, keep an eye out for a napping lion pride or roaming elephants beneath you. We recommend staying at the award-winning Mara Bushtops, set in a private conservancy. Its luxury tents offer mesmerising views of the reserve, and you can head out on an enchanting night-time game drive.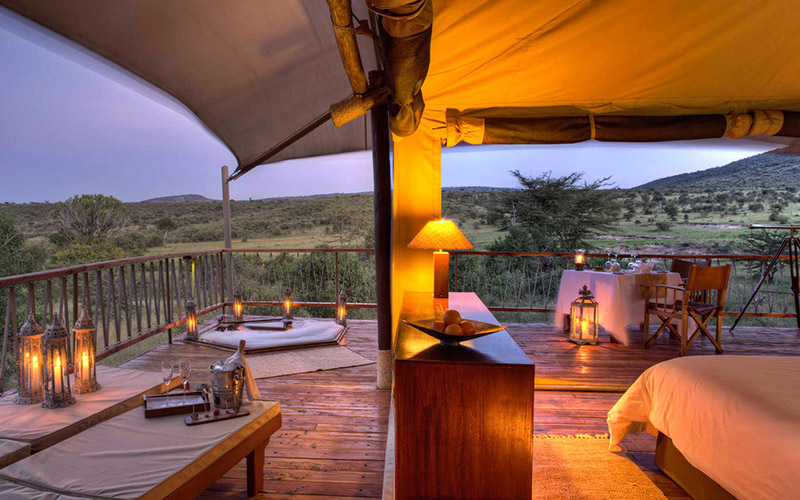 Tanzania's Serengeti is another amazing choice for a safari escape. It's larger than the Maasai Mara, so has a less condensed area to spot the Big Five, but on the other hand it means you'll have a more personal safari experience without the crowds. You can also catch a glimpse of the Great Migration here and other magnificent wildlife like giraffe, buffalo and big cats. We love the sleek and contemporary feel of Serengeti's Lemala Nanyukie camp. The location, just east of Seronera, is incredible with game drives not only being far from the crowds but also privy to exclusive animal sightings.
Into the depths of the Ngorongoro Crater
You can't help but be blown away by Tanzania's jaw-dropping Ngorongoro Crater. This volcanic landscape is a spectacular natural wonder and features the densest concentration of wildlife in Africa. The crater is 600m deep and was formed by the collapse of a volcano more than two million years ago. Here, you can discover its large population of black rhino, lion, leopard and hyena – and flamingos sometimes border Lake Magadi on the west side. These powder pink birds create a stunning contrast to the lush green of the crater walls – a great photo opportunity. For the best wildlife viewing, opt for an early morning game drive when the animals are more active. And take a pair of binoculars with you if you can, as you don't want to miss the chance of seeing a well-camouflaged cheetah.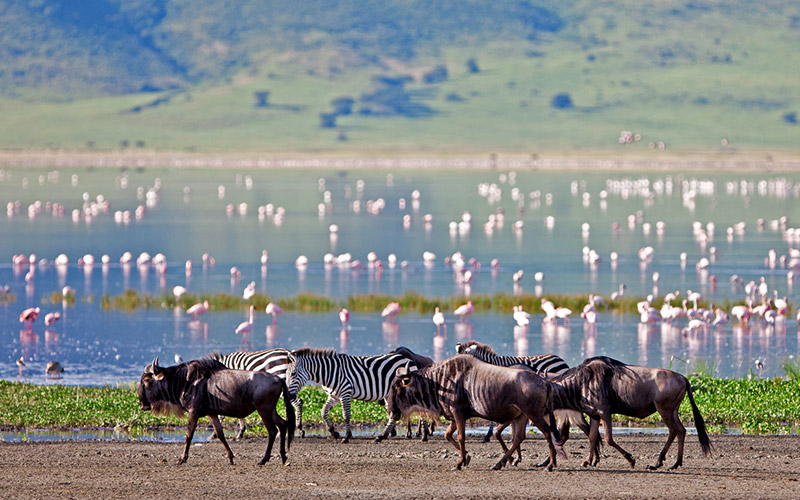 Victoria Falls: Africa's Natural Wonder of the World
Victoria Falls, or 'the smoke that thunders', is big bucket list territory. It's the largest curtain of falling water on earth and plummets into a dramatic 100-metre gorge. You can find this mesmerising UNESCO World Heritage site on the Zambezi River in both Zimbabwe and Zambia. Choose Zimbabwe to get a winning shot of the iconic rainbow arch at Victoria Falls National Park. There are also nature trails and 16 amazing lookouts here. If there's a full moon during your stay, don't miss the magical lunar rainbow – the park is one of the few places in the world where you can watch this. In Zambia, Victoria Falls' Devil's Pool is a once-in-a-lifetime experience. You can even swim in this natural infinity pool, which is set right on the river's cliff edge.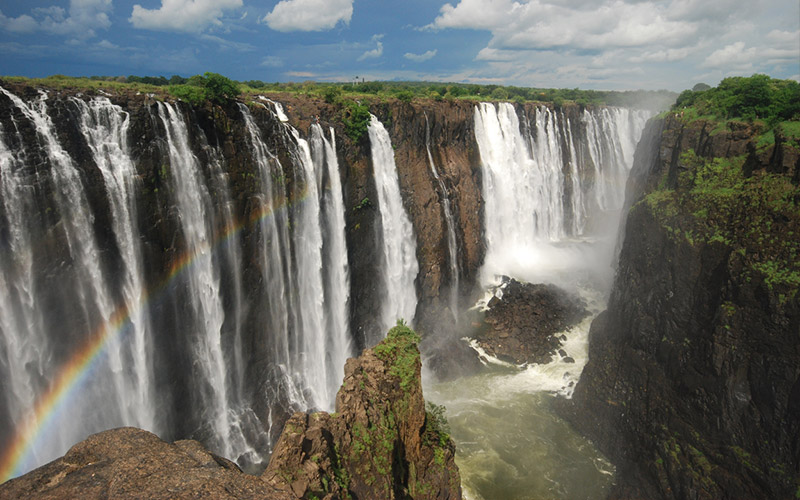 Cape Town: adventure at every corner
Love the great outdoors? Cape Town is on your wavelength. From learning to surf to mountain biking, you'll find adventure at every corner of this vibrant city. But it's the iconic Table Mountain that really makes this South African metropolis stand out. Get your hiking boots on and take the Platteklip Gorge walk up the front of the mountain. It's a steep, zig-zagging path and will take around two hours, but it's the most direct route to the summit and we promise the views are worth it – as long as the weather is on your side. Catch a cable car for a thrilling ride back down the mountain. Another of our favourites is Lion's Head; a peak which sits to the right of Table Mountain. Hike up its circular path and you'll be treated to different views of the city and ocean at every turn. If you're visiting at the time of a full moon, take an early evening climb and you can wander down the mountain by moonlight.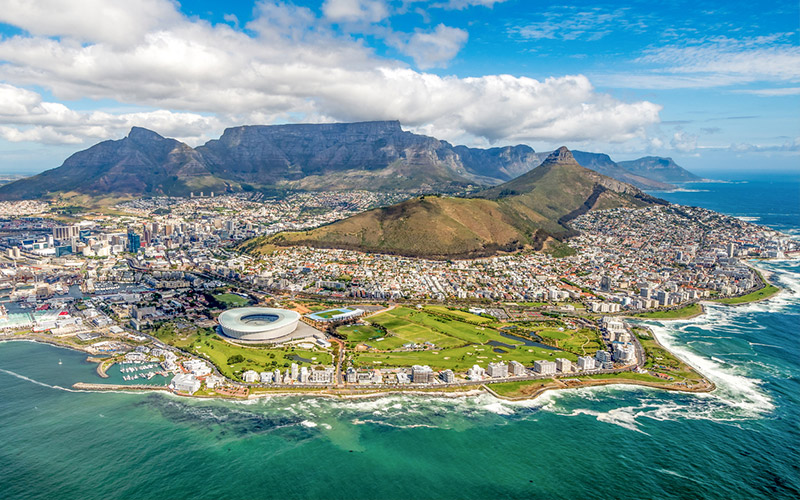 Climb Mount Kilimanjaro
The mighty Mount Kilimanjaro is Africa's highest and most famous mountain, making it a very popular climbing destination. Hiking to the 'roof of Africa' is no easy trek, but the challenge is incredibly rewarding. Our Kilimanjaro Climb - Rongai Route is a completely flexible tour and can be tailor-made for you. On this suggested itinerary you'll walk through a striking rainforest where Colobus monkeys roam, and can watch the sunrise at Gillman's Point before reaching the summit of Uhuru Peak. For those who want their holiday to be a little less strenuous but still want to enjoy 'Kili', we recommend a stay in Amboseli. More than 1000 elephants live at Amboseli National Park, so keep a look out for these intelligent giants, alongside big cats and buffalo. Amboseli also has spellbinding views of Mount Kilimanjaro, and unbelievable sunsets over its snow-dusted peaks.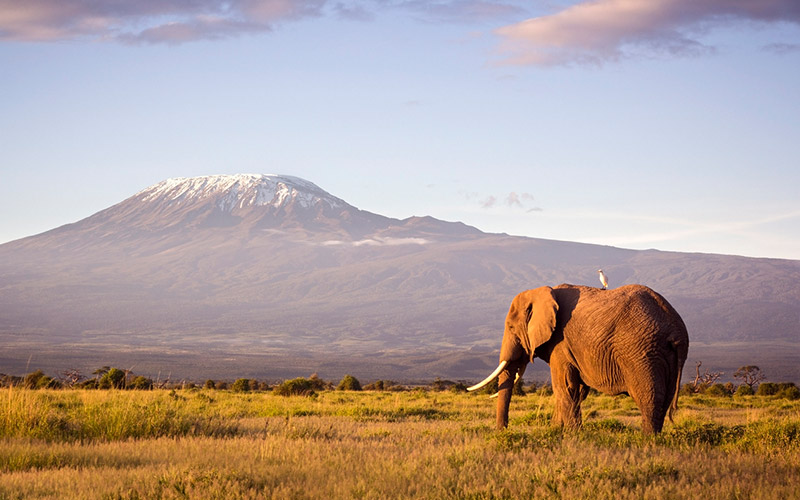 Go wild in Kruger National Park
The huge Kruger National Park is one of the finest places in the world to see wildlife. Take a 4x4 game drive and look out for elephant, giraffe and zebra drinking together at a waterhole, or see if you can find a hidden leopard lazing on the branch of a tree. We recommend spending a few days here, to improve your chances of spotting the Big Five – and we know some quieter reserves just outside the park for an idyllic stay. All-inclusive Garonga Safari Camp oozes romance; the open-air, candlelit bubble bath experience is fantastically indulgent. Sip on a glass of wine as you soak in the soothing water, with the African plains as your backdrop. For the ultimate in luxury, Lion Sands Game Reserve features some of our best lodges. Stay in a gorgeous treehouse-style suite at Narina Lodge for sensational views of the Sabie River and the chance to see wildlife from your terrace.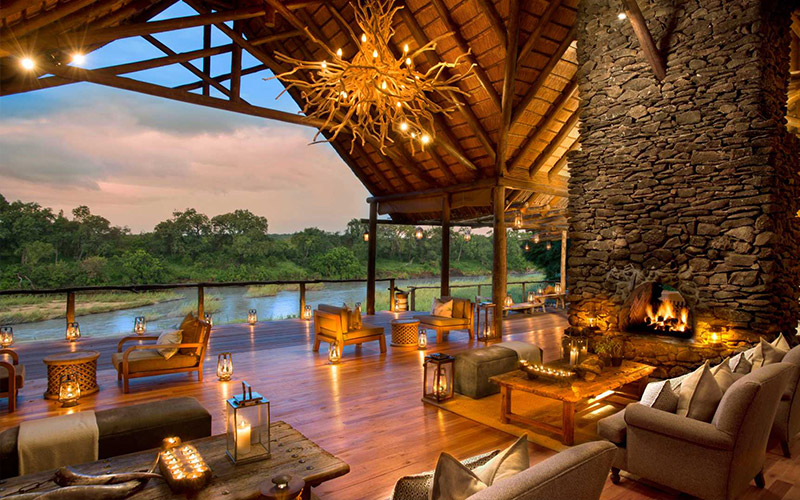 Meet mountain gorillas in Rwanda
Imagine seeing an enormous silverback sitting tall and proud, or watching a mother gorilla feed her tiny baby. There's nothing quite like being just metres away from a band of mountain gorillas, and we know the best spots to see them in the wild. Our suggested itinerary Volcanoes & Gorillas is based in Rwanda, and will give you an idea about how you could discover these beautiful creatures in Volcanoes National Park. Here, your guide will take you on a trek through rich bamboo forests to find your assigned gorilla family.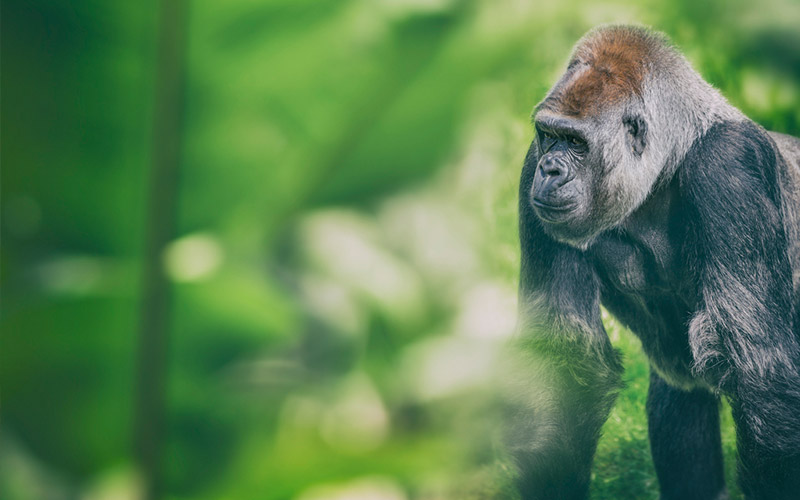 Okavango Delta: the alternative safari holiday
Set in northern Botswana, the Okavango Delta offers some of Africa's best land and water-based wildlife viewing. There's an intimate vibe here, with a more peaceful and exclusive feel than some of Africa's other safari destinations. Hop on a traditional mokoro canoe and you'll be taken across the waterways to find the Big Five. Keep your eyes peeled for bathing elephants and listen out for the honking laugh of a hippo. The floodplains are also welcome habitats for crocodile, and cheetahs, hyena and baboon can be spotted, too. The Unsurpassed Botswana with Belmond luxury fly-in safari takes in three of Botswana's most spectacular destinations while staying in some of Belmond's finest properties – and is the ultimate adventure for a special occasion.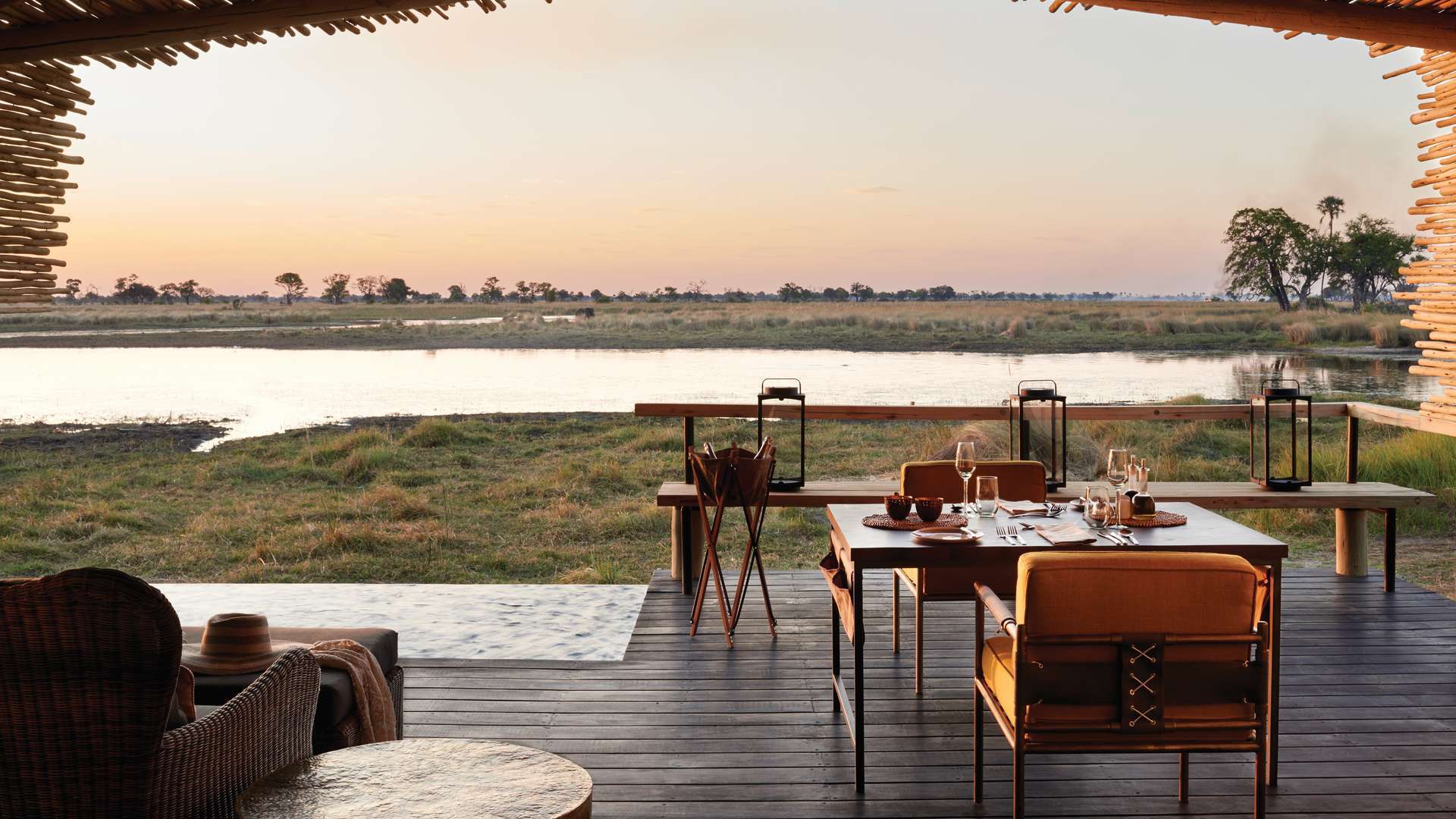 Drive the epic Garden Route
Striking mountains and electric-blue waters edge the winding coastal roads of South Africa's famous Garden Route. Running from Mossel Bay to Storms River, this route's a dream – especially if you're new to self-drive holidays, as South Africans drive on the same side of the road as we do in the UK. Also distances are shorter than other routes of its kind, so you won't have to travel far to get to the next beautiful place. If nature's your thing, check out the seal and penguin colonies in Plettenberg Bay, and there's whale watching here, too. Another must is Storm's River – for an adrenalin fix, walk across its epic 77-metre suspension bridge. Fondly known as the 'Ostrich Capital of the World', Oudtshoorn is a great stop just off the Garden Route. Visit one of its popular ostrich farms and explore the Cango Caves – where stalactites and stalagmites drape down like chandeliers.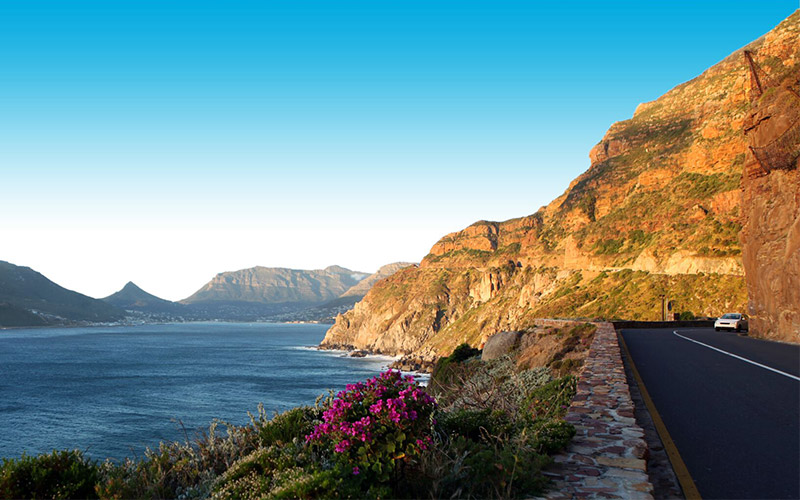 Discover the 'spice island' of Zanzibar
It's impossible not to be charmed by Zanzibar's glittering platinum beaches and clear waters – home to rainbow-coloured fish, stingrays and turtles. It's one of the best places to snorkel in the world. But if you prefer to keep your feet on dry land, the island's got even more up its sleeve in terms of culture. UNESCO World Heritage listed Stone Town is a real gem. Wander through its narrow lanes and you'll find tall, worn houses with wooden shutters and walls draped with kaleidoscopic art. It's a fabulous spot for picking up handcrafted souvenirs and seeing majestic mosques and palaces. At night, check out the fragrant food market. Our favourite dish is its famous Zanzibar pizza, washed down with a cup of sweet sugarcane juice. Nature fan? Look out for the white-bearded Sykes monkey on a Jozani Forest tour. And you can't leave the 'spice island' without a trip to one of its exotic clove plantations.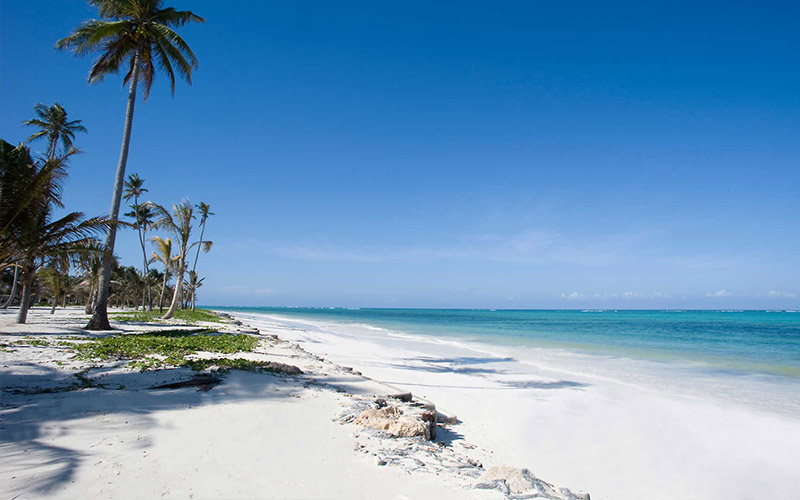 This feature was republished on 29 July 2021. The information within this feature is correct to the best of our knowledge at the time of print.