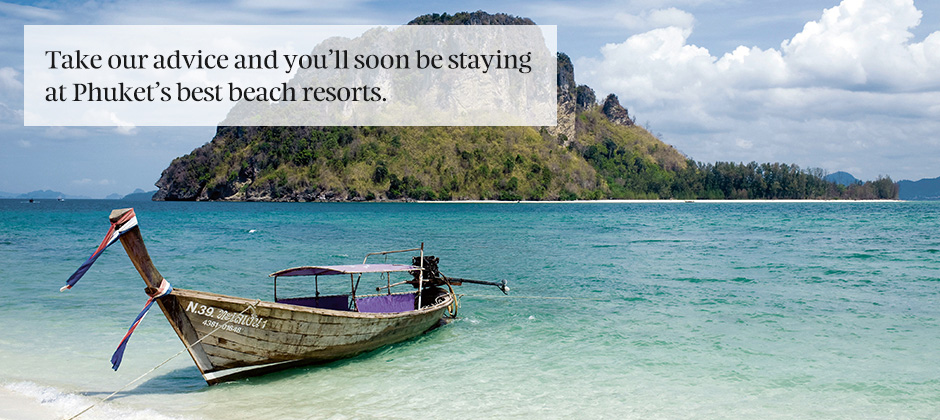 Phuket Beach Resorts
Cosmopolitan Phuket offers a variety of holiday experiences.
There are the bright lights of lively Patong, but also quieter beaches ideal for families, world class resorts and romantic hideaways, Phuket is also the main gateway to beautiful Koh Phi Phi Leh (location of the film The Beach), Phang Nga Bay (home to James Bond Island, featured in the Man with the Golden Gun) as well as wonderful snorkelling and diving trips.
Patong beach
Phuket's liveliest and most well-known resort, this village now plays host to the best of Phuket's nightlife. Expect bright lights, exhilarating nightclubs, buzzing bars and countless market stalls as well as a large range of restaurants selling western-inspired fast food to top-end Thai.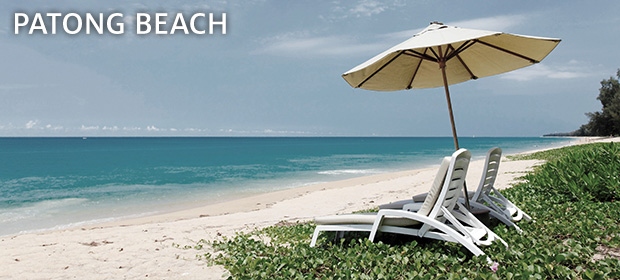 Karon & Kata beach
Just south of Patong beach, Karon Yai and Karon Noi beaches are Phuket's second largest resort offering a quieter and more peaceful holiday style. A far cry from its noisy northern neighbour, Karon beaches offer high-end dining experiences and relaxing beach breaks.
Even further south is the beautiful Kata beach, split into Kata Yai and Kata Noi. With a friendly and welcoming vibe, this village cum town is home to two of our most recommended hotels: Kata Thani and the luxurious The Shore at Kata Thani.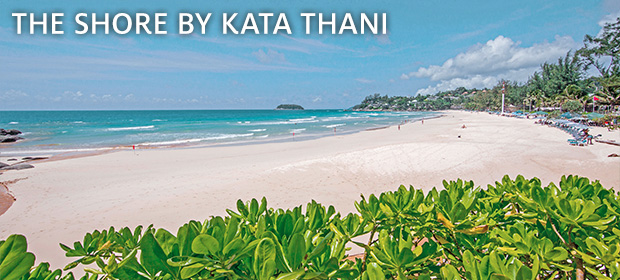 Mai Khao, Naithon & Pansea beaches
If you're looking for somewhere even more tranquil on Phuket, then just north of the airport is Mai Khao. An underdeveloped beach resort in stark contrast to the lively beaches in the south, here you can enjoy the longest deserted sweep of the whitest sands in Phuket at your leisure.
Just south of the airport is Naithon, overlooking a picturesque beach on a headland, we recommend a stay at the Andaman White Beach – one of the least disturbed beach resorts on the island. You'll also have unrivalled access to its own secluded cove, Naithon Noi beach.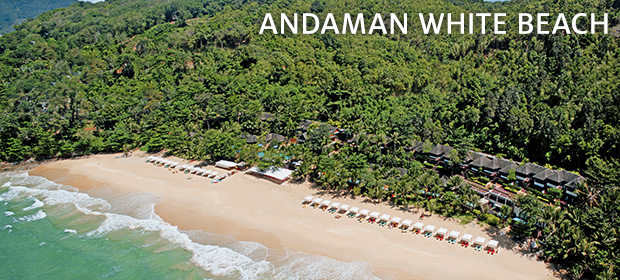 Pansea beach is a hidden retreat within walking distance of the Surin area, offering trendy boutiques and swanky art galleries. Cape Panwa in the south of the island is a beautiful, tranquil beach perfect for an afternoon spent reading on its sands.
Bang Tao & Laguna Phuket
Well-known for its four mile stretch of white sands, Bang Tao Bay is one of Phuket's more luxurious and classy resorts. Housing a collection of resorts including the all villa Banyan Tree Phuket, the Laguna Phuket complex is incredibly distinguished. Ideal for families, the hotels of the Laguna are set around a series of inland lagoons, ideal for kids' activities. For adults, there's a choice of golf courses and exquisite dining experiences to while away the hours.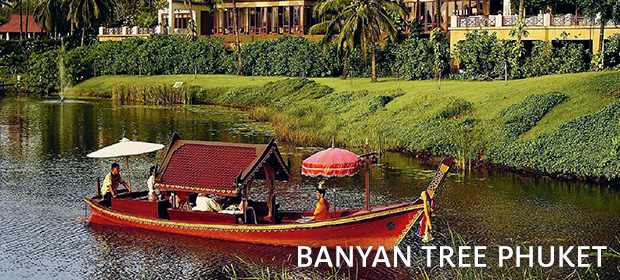 Naka Island
Take a boat from Phuket and you'll soon come across this quaint fishing village just five minutes from the shore. With The Naka Island, A Luxury Collection Resort & Spa, you'll be certain to find Thai beach bliss beneath the coconut palms.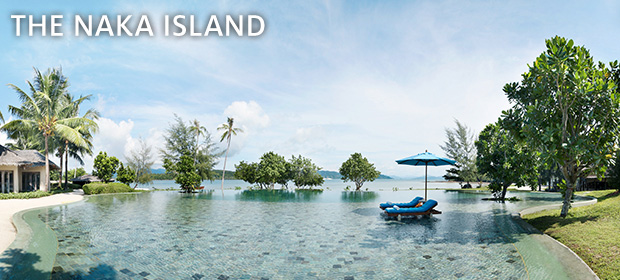 Inspired?
---
Beautiful beaches and fabulous hotels, iconic day trips and vibrant nightlife; Phuket has much to offer for your Thai getaway.