Dominican Republic weddings
Dominican Republic has the growing resort of Punta Cana and Bavaro, famous for its incredible beaches and its outlying coral reefs, perfect for first time visitors to the Caribbean.
Getting married in Dominican Republic
Is the wedding a legal ceremony that's recognised in the UK? Weddings in Dominican Republic are legal ceremonies. You'll need to be in resort four days before the wedding day. All your documentation will have to be translated into Spanish and this will have to be done before you leave the UK, we can recommend a company to assist you with this so please check with your Kuoni Wedding Expert. The wedding packages do not include the services of a judge or minister which is required for a legal wedding; this is an additional cost payable locally. We recommend a seven night stay in resort.
What would the ceremony and reception look like? Most couples choose a gazebo location overlooking the beach in the resort of their choice, and you can tailor the setup of the ceremony to your taste. For those celebrating a small and intimate wedding it is possible to have a candlelit private dinner for just the bride and groom. For those organising a celebration for a larger wedding party it is popular to book a private barbecue dinner on the beach for your guests.
What does a free wedding look like? Free wedding packages are great if you have a simple wedding ceremony in mind without too much fuss. You can personalise your wedding by adding additional services. It's best to look at the more inclusive paid wedding packages for larger weddings.
Planning your wedding in Dominican Republic? Weddings here are best suited to those who don't want to have to do a lot of planning! They tend to be very laid back and simple.
Can LGBT couples get married in Dominican Republic? It isn't possible to legally marry in Dominican Republic for LGBT couples and we are unable to organise blessings in the resorts we feature.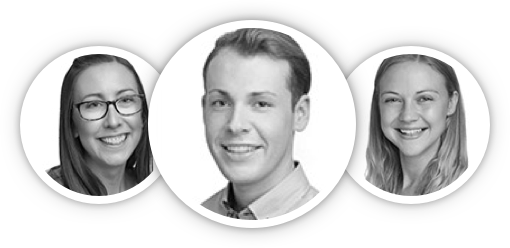 CALL US TODAY FROM 09:00 TILL 20:00
Find a weddings expert
Find a store
Make an enquiry
Legal Requirements for Domincan Republic
| | |
| --- | --- |
| Full 10 year British passport | • |
| Original birth certificate (long version) | • |
| Affidavit/Statutory declaration | • |
| Original no impediment to marry certificate | N/A |
| Original decree absolute if divorced | • |
| Original death certificate or former spouse & marriage certificate if widowed | • |
| Original adoption certificate (if adopted) | • |
| Original deed poll notice - if name changed | • |
| | |
| --- | --- |
| Minimum age to marry | 18 |
| Certified documents | • |
| Letters of personal detail | • |
| Legalised documents/Foreign & Commonwealth office | • |
| Documents required by Kuoni (within) weeks before travel | 6 |
| Minimum stay in resort prior to wedding (No. of working days) | 4 |
| Minimum stay in resort required | 7 |
•

Kuoni needs to see originals of these documents before you travel

•

Kuoni needs to see copies of these documents before you travel, you must travel with all original documentation

•

Kuoni do not require any documents before you travel
Each original document in English must be legalised by the Forgeign and Commonwealth Office in the UK prior to travel. Once this has been done the documents will then need to be translated into Spanish and certified by the local Embassy. We can recommend a company to assist you with this at additional costs.
This information applies only to couples born in the UK with a valid UK passport.