Where to eat in Rome
Era-defining architecture, unique collections of art, a birth of an empire – few capital cities can compete when it comes to history and culture. Rome restaurants shouldn't be overlooked either; it's got everything from the country's top street food to world-class fine dining.
Here, our Italy experts share their recommendations for the best restaurants in Rome:
L'Arcangelo
59 Via Giuseppe Gioacchino Belli
Lunch 1300-1430
Dinner 2000-2300 (Closed Sundays)
Rome has many fine-dining establishments within the city but perhaps few offer the value Arcangelo Dandini does in his traditional trattoria. The décor is simple and plain - he lets the food do the talking. The menu is inspired by the flavours of his childhood to which he adds a touch of modern elegance. Carbonara may be Rome's most famous dish, but Arcangelo uses the best quality local ingredients to make one of the best you'll ever taste.
"l'Arcangelo was my favourite restaurant in Rome. The dining room had a really warm yet private, romantic feel to it. You can tell a lot of passion went into the food. I had the grilled pigeon with pear which was incredible and then I finished with a decadent white chocolate soup – wow!"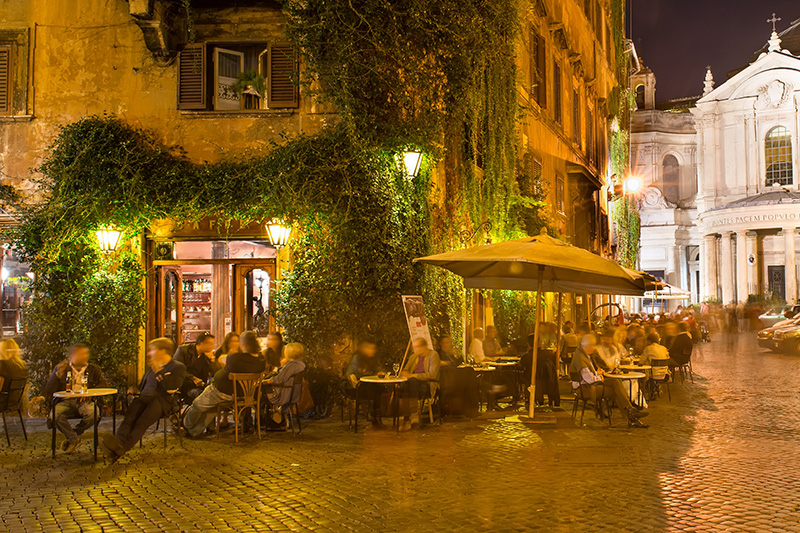 Mordi e Vai
Stall 15, Mercato Testaccio, Via Beniamino Franklin
Open 0800-1500 (Closed Sundays)
Architecture and history aside, another truly unmissable experience in Rome is the food markets. Although reasonably new, Mercato Testaccio has grown a reputation for unique, intriguing produce; from organic wines to wood-fired bread. The jewel in the crown to many is Mordi e Vai, a Panino (sandwich) stall that often has the biggest queue in the market. Owned by a former butcher, fresh bread is deeply filled with delicious local delicacies such as braised beef and fried meatballs.
"The owner of this panino stand, Sergio, was so friendly and patient as he waited for me to decide what delicious filling to choose. I went for the bestselling Panino con l'allesso – juicy beef with salty dandelion greens, now one my favourite sandwiches ever!"
Necci dal 1924
68 Via Fanfulla da Lodi, Pigneto
Open all day 0800-0200
If you're looking for the creative, bohemian side of modern day Rome, then you should definitely venture out to Pigneto, an urban jungle of cafes, galleries and bicycles. Necci is like a relaxing oasis in this sprawling city; it's open from breakfast to dinner and its outside space is a great little sun trap. The menu is eclectic, from local favourites with a modern twist to international dishes with added roman touches. The Tagliata is every steak lover's dream!
"Pigneto is full of really funky bars – it's like the Soho of Rome without the tourists. Necci is a great 60's style café bar with tables lining the outside with amazing views. The Panzanella salad with Ricotta and basil dressing was amazing. As it's off the beaten track, it's great value for money too!"
Thomas Ricketts – Kuoni at John Lewis Welwyn Garden City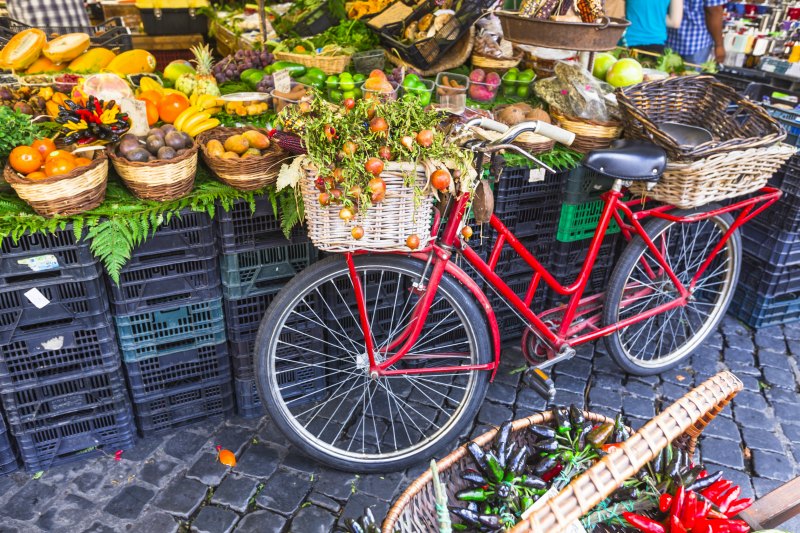 La gatta mangiona
30-32 Via Federico Ozanam
Open for dinner only 1945-2330
Many regulars of La Gatta Mangiona ('The greedy cat') often cite it as Rome's best pizzeria. With the quirky interior, unsurprisingly cat inspired, you'd be forgiven for not expecting incredible food; however, the chefs have been perfecting their famous pizza dough for over 20 years. Their secret recipe makes an effortlessly light yet crispy base that is elevated by inventive toppings like smoked salmon and edible flowers.
"This lively and eccentric restaurant completely wowed me with one of the tastiest pizzas I've ever had and a selection of craft beers that any London bar would be jealous of! Make sure you book as it was always really busy with local pizza lovers!"
Inspired?
---
So do you want to marvel at the markets or do you favour the finer things?
Whether casual or classy, Rome restaurants have it all.
Share this on Facebook
Share on Facebook

Share this on Twitter
Share on Twitter