A Sardinian surprise: Forte Village Resort
Located on the enchanting south-west cost of Sardinia, just an hour's flight from the main Italian cities, Forte Village Resort is both an exclusive and private beachfront haven.
Made up of four and five-star hotels, you can step straight out of your chosen hotel and straight into white sands and crystal clear waters. With breathtaking mountains behind the resort protecting this past of the Sardinian coast from cold northerly winds, you'll be able to take advantage of the 300 days of sunshine a year and temperatures that are 3-4 degrees higher than anywhere else on the same stretch of the Mediterranean.
Whether you're a couple looking for a romantic getaway, a family looking for fun or anyone who just wants to relax and enjoy, you'll be in the perfect place.
Here are our top picks to really highlight the best of Forte Village Resort:
"Regenerate yourselves at Forte Village.The atmosphere is full and rich; a

magical place worthy of The Wizard of Oz

."
The Observer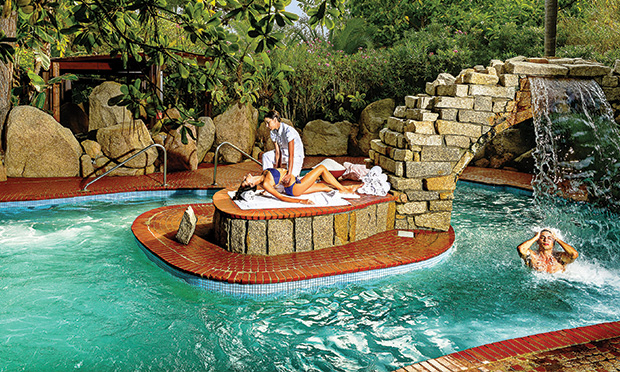 Spa excellence
---
One of the most successful, revolutionary and innovative thalassotherapy centres in Europe, Thalasso del Forte spa presents a new frontier in detoxing spa treatments.
In lush green surroundings under a brilliant blue sky, the spa's six seawater pools have different temperatures and salt contents: from the sea oil tub with a higher salt content than the Dead Sea, to the stunning circular pool. A series of exclusive treatments helps make the circuit even more effective: from the exceptional water massage to sea oil, aloe and mud treatments which sweep away every last trace of tiredness and relax the body.
Gourmet experiences
---
Take a gastronomic journey around the world, from haute cuisine in Sardinia to Japan, Brazil and India. With 21 restaurants available, you'll have a choice of 180 dishes to try. Only the freshest ingredients from both land and sea can be found at Forte Village Resort with 80% of them from Sardinia alone. With exceptional top-quality service and stunning views of the waterfront, you won't leave disappointed.
What's more, you could tantalise your taste buds with outstanding dishes created by a number of Michelin-starred chefs. Attend a 'Celebrity Chef Night' under the starry sky and you could be watching their exceptional skills and dining on their creations. Past chefs include world famous Gordon Ramsay, Francesco Mazzei and Alfons Schuhbeck, to name a few.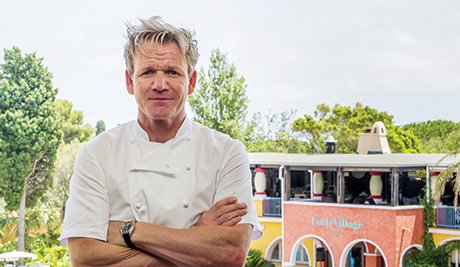 "Forte Village is an oasis multiplied by seven. That is the only way each customer's every wish can be completely satisfied."
Conde Nast Traveller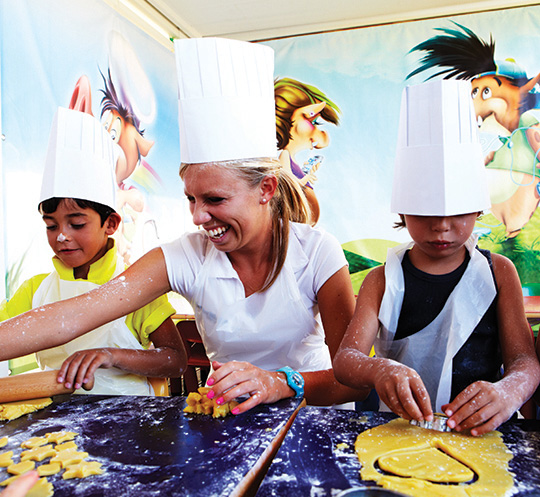 Family fun
---
Right in the heart of Forte Village Resort itself lays Children's City for babies to 12 year olds. Alongside a beautiful kids pool named Laguna, there are many workshops taking place, from modelling clay, to learning a musical instrument to cooking pizzas and putting on a puppet show. There's also a show each week which your child can take part in and make friends, hosted in Piazza Maria Luigia. However, the real highlights for children at Forte Village Resort are the Barbie™ experience and Sport Academies.
With the Barbie™ experience, girls have the opportunity to stay in an exclusive Barbie™-themed room and take part in fun and complimentary activities at the Barbie Activity Center™ with Barbie™ herself!
Whereas kids who love playing sports during their Summer holidays may appreciate the many exclusive sports facilities on offer with world-famous champions as instructors. One day they could be picking up the latest tricks from Chelsea Football Club coaches, then tackling with British rugby legends, including William Greenwood and Austin Healey. There's swimming, biking, golf, boxing, basketball, cricket, ping-pong and tennis academies too, so no matter what your sport is – you're bound to have the sporting experience of your life.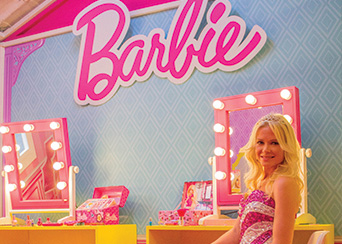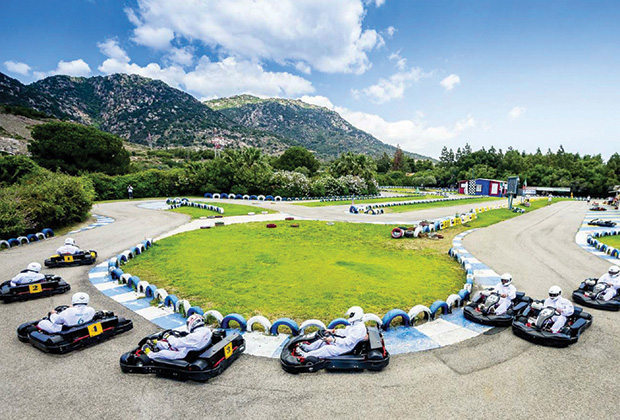 Experiences for all ages
---
Not only does Forte Village Resort cater for children, it also ensures there's enough to do for older visitors. Why not take advantage of Leisure Land, a thrill-packed temple of fun and sport? Whether you want to race your friends on a go-cart track, hit a strike at the 8-lane bowling alley or enjoy a Zumba or sailing lesson, the world is your oyster!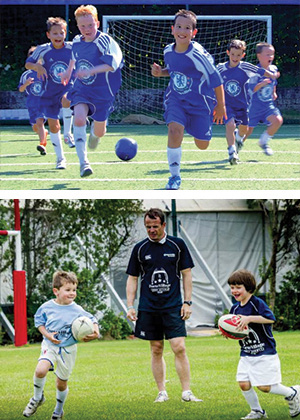 Inspired?
---
With pristine beaches and an endless choice of activities – Forte Village Resort is perfect for families and couples alike.
It's new addition, the four-star Boungaville is immersed in gardens and just a stone's throw from the resort's main facilities. You can choose between Traditional bungalows or the new larger and luxurious Deluxe bungalows.