Anita Rani: ready for adventure
Bradford-born and raised TV presenter Anita Rani is always up for a challenge. From the sparkle of Strictly Come Dancing to tackling rural issues on Countryfile, Kuoni's Chanel Diep talks travel with Anita and finds out what her holiday downtime looks like.
Anita Rani's thirst for worldwide travel is unquenchable. Her appearance on BBC's My Family, Partition and Me: India 1947 was an emotional and sobering journey, exploring the impact of the Partition of India through human stories, talking to families including her own. Her job is taking her around the world, from Pakistan to the Peak District, but where's her favourite place for a holiday?
'It's really difficult to pick my favourite destination because everywhere is so different and beautiful. I know India probably best of all because of my heritage. I've been going there since I was a kid and I speak the language, so that's quite a special place for me.'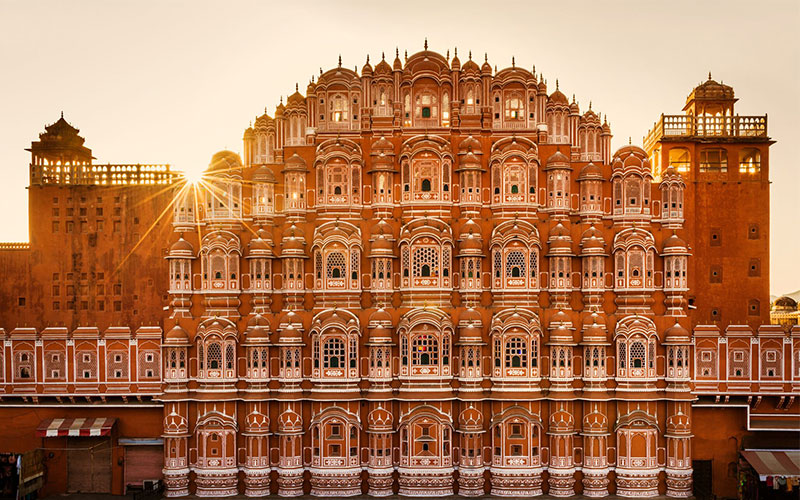 Anita's mother grew up in India and they often returned throughout Anita's childhood to visit family. 'It's unlike any other place on earth. It's every cliché you can ever imagine, and then some. It's just the most magical country you could ever visit but you've got to be really open-minded when you go. You can't go with your western goggles on; you've got to open your eyes to the earth and take it for what it is. If you're challenged by other cultures, and otherness, there are lots of places that will challenge you – but India is just full on.
'I often say to people you can walk down a street in India and within a five-minute walk you will encounter heaven and hell. It's all there. All of life happens on the street for you to see, and there is something quite amazing about that experience. Going to India will, I think, change you forever.'
So what would Anita recommend for someone who's never been before? 'It depends what you want from it. You should see the Taj Mahal – all the touristy things have to be done. You could go and see all the palaces in Rajasthan, too, that's the India of fairytales and maharajahs and ranis.' While most of us might know that the word 'maharajah' means king, Anita tells us that 'rani' actually means queen.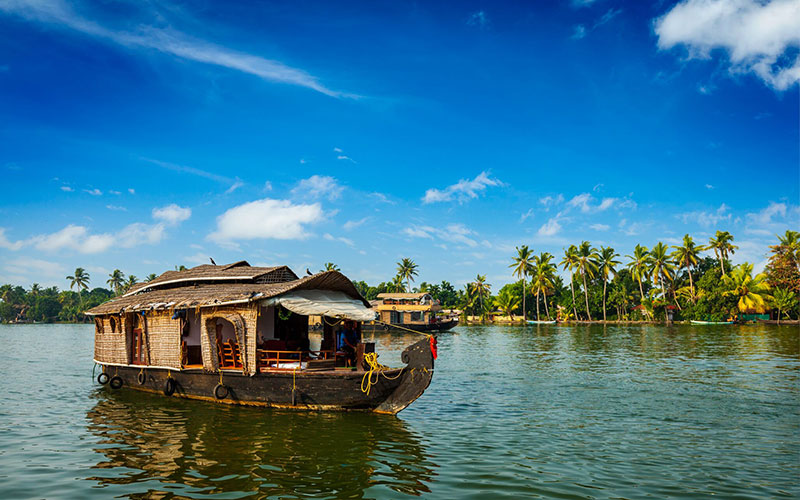 'I would highly recommend going to Bombay because it's a great city and you can experience some Indian nightlife in cosmopolitan, modern India. I'd also take a trip to Kerala to see the backwaters. There's so much more for me to go and see in India. I want to explore. I've not been to the north, right up to Ladakh, which is where Tibet borders India; and I'd really like to explore the north east like Shillong and Assam. There's so much food to try as well. I'm a big foodie, so I always book a culinary tour wherever I go. It's a chance to experience what real Indian food is like.
'I'd love to go back to Thailand, too. I think the food is some of the best in the world. For our honeymoon we went to Cambodia to see the temples and then we went to Thailand to have a beautiful beach and food holiday. We went up the west coast to Khao Lak and did lots of snorkelling, and also to Bangkok. 'I became obsessed with green papaya salad. Everywhere I went I had to try their green papaya salad, and the best one was from a street cart just down a side street in Bangkok. We were drawn towards it because there were lots of local people and policemen queuing up to get their green papaya salad, so we had to have it and it was amazing. I'm a huge fan of street food wherever I go. I mean, don't risk it where nobody else is – but if they're selling out and there's a queue, then it's street food all the way for me.'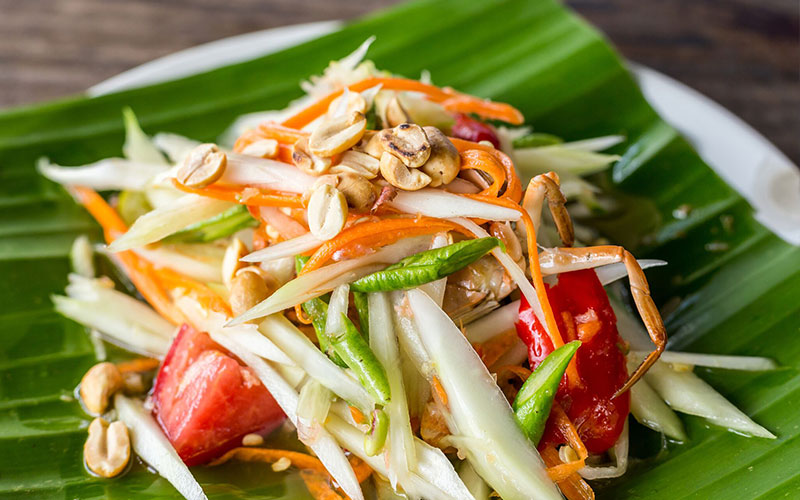 Her travel style is undoubtedly intrepid adventurer. For Anita, travelling is really about getting to know the destination. When asked what her ideal holiday would be like, her answer is a full-on, energetic itinerary. 'I love to travel around exploring as much as possible, doing a lot of activities. A bit of trekking, a bit of hiking, lots of nature, lots of lovely food. I'm a big fan of sunrises and sunsets; and I try to get off-the-beaten-track as much as possible.'
A travel memory that stands out for her is climbing a massive dune in Namibia. 'It was absolutely spectacular. It felt like what I imagine being on Mars to be like. 'I love the idea of disappearing into the wilderness but, at the same time, I want to know about the country that I'm in. I want to know why it is what it is, about the history, the people, and understand how this country's come into being. What better place to discover that than in a city? In Colombia, we spent a couple of nights in Bogotá and went to Medellín before we went off into national parks. That was really good and you get a sense of what a country's all about and a bit of its chequered history.'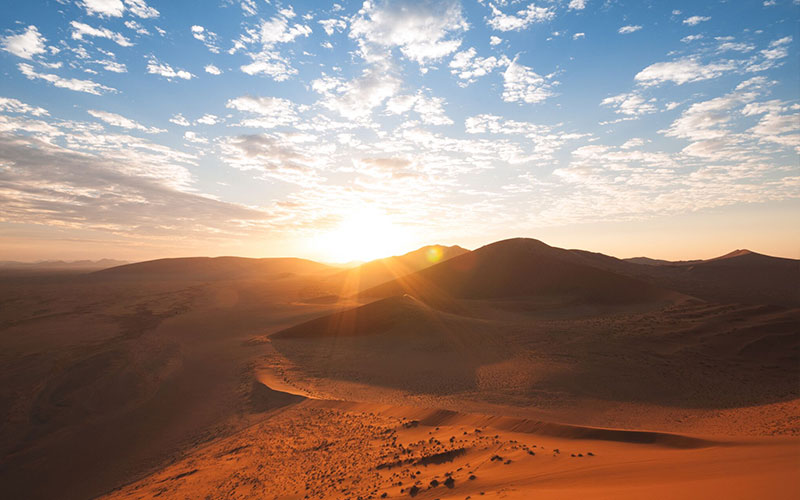 She confesses that relaxing on a beach might not be her forte, but happily welcomes the challenge. 'I have never been to the Maldives so I have booked to go with Kuoni. I can't wait, actually, because it's going to be this wonderful experiment. I say I can't relax on a beach but the older I'm getting, life seems to be getting more hectic, so I think there's going to be something quite liberating about going somewhere I really have to switch off. Just me and some books. It looks beautiful in the photographs, so I can't wait to experience it for the first time. It will be a test of my personality for sure. That in itself is going to be a little challenge for me, and I look forward to doing it.'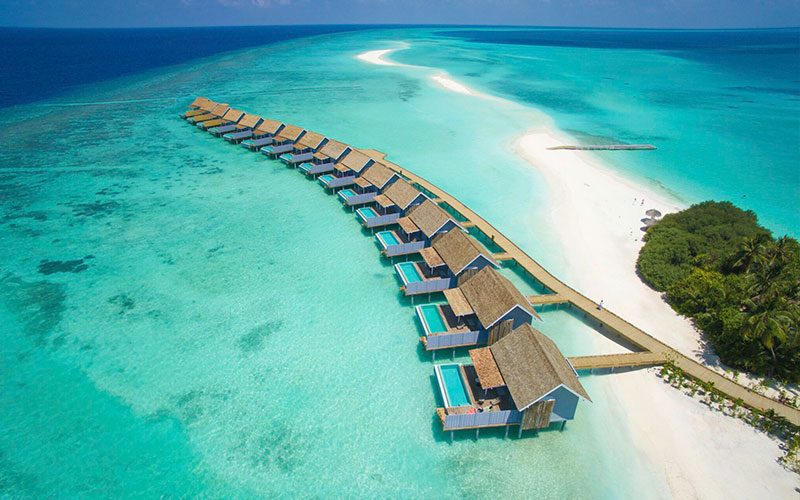 Inspired?
---
Anita Rani will be joining the Kuoni team at events across the UK, so keep an eye on our Kuoni events page for details. If you want to start planning your next holiday, make an appointment at your local Kuoni store or search for one of our destination experts.
This feature was published on 07 June 2018. The information within this feature is correct to the best of our knowledge at the time of print.