We're ready to tailor-make unforgettable holidays together…
Call us on your dedicated trade number
Sales Team opening times
Monday - Friday 9:00am - 8:00pm
Saturday 9:00am - 6:00pm
Sunday & Bank holidays 11:00am - 4:00pm
Support Team opening times
Monday - Saturday 9:00am - 6:00pm
Sunday & Bank holidays Closed
We're here to make sure your customers' next holiday is out of this world. For more than 50 years we've been working hand-in-hand with travel agents to create extra special holidays your customers love.
With numerous trade awards along the way for outstanding service, our aim is to work alongside you, so we perfectly match your clients' brief with exactly the right holiday; personalised for their style, occasion and budget.
As one of the most trusted brands in travel, we continue to set the pace in premium travel with a team of experts behind the scenes who hand-pick our range of hotels and resorts and have decades' of experience looking after people every step of the way.
Our Destination Experts in our virtual call centre are here to help
Whilst other operators may encourage you to book online, we're unashamedly different. To create a perfect match, we start every holiday with a conversation. For the best experience for your customers, call one of our Destination Experts so we can talk about what your clients are looking for. By calling one of our Destination Experts we can suggest and guide you to the best options. Our bespoke service means we treat everyone as an individual, so we exceed expectations.
We're friendly, experienced and well-travelled and ready to make beautiful holidays together.
For the best experience of Kuoni call us on your dedicated trade sales number
Monday - Friday 9:00am - 8:00pm
Saturday 9:00am - 6:00pm
Sunday & Bank holidays 11:00am - 4:00pm
Our Customer support team are here for end-to-end support
Our service doesn't end when the holiday is booked, we have a dedicated team who look after all of your customers' post-booking needs.
Call us on your dedicated trade support number:
Monday - Friday 9:00am - 8:00pm
Monday - Saturday 9:00am - 6:00pm
Sunday & Bank holidays Closed
Contact our Trade support team
Please e-mail Agency@kuoni.co.uk If you would like to set up an account with Kuoni: Agency@kuoni.co.uk
Financial statement queries: Agent.Statements@kuoni.co.uk
E-mail Agency@kuoni.co.uk if you would like to receive our trade newsletter
Stay connected to hear all Kuoni Trade news first
Join our page on Facebook to hear all about our latest offers, product information, campaigns, policy updates.
Your Kuoni Trade Relations team are here to support you
Robin, Matt & Amy have worked at Kuoni for a long time (12, 6 & 10 years respectively). Between them they have spent many years working in trade relations and have a deep understanding of the broad needs of our incredible agent partners. Please don't hesitate to get in touch: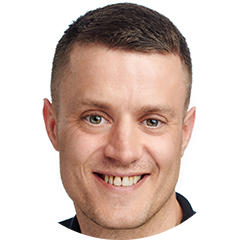 After 12 years with Kuoni, Robin Griffiths is back in an agent-facing role and relishing the chance to connect with travel agents again and pick up with friends and contacts as travel takes off again.
Robin is a familiar face to many in the trade, having spent several years in a key Account Executive role prior to the pandemic where his engagement with agents really began. From headline sponsorship of consortia conferences to hosting Kuoni's Worldwide training College, Robin is one of Kuoni's best ambassadors.
Robin began his career with Kuoni in the Liverpool store and knows what it takes to deliver outstanding service which results in better business. Having started his career with Gold Medal Travel and then Travel Indochina, he's got years of experience under his belt so he brings an understanding of what independent agents need.
Robin said: "Travel agents know the value of a loyal customer and offering the best service from start to finish to ensure the longevity of that relationship which is at the heart of Kuoni's approach."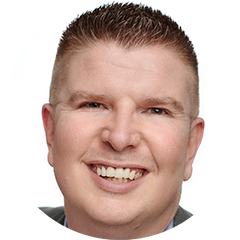 Matt Sole has worked for Kuoni for almost six years and is a travel professional through and through, celebrating 25 years in the travel industry this year.
Having spent time working as a personal travel expert in Kuoni's Leicester store, he's able to enthuse anyone about the Kuoni brand and the amazing holidays it creates.
Having previously worked in the cruise industry, his travel experience is vast having visited 82 different countries around the world, admitting his most hair-raising moment was skydiving in Hawaii.
With fantastic product knowledge and commercial acumen, he's excited about bringing his own expertise to the trade relations team and working with agents to grow business together.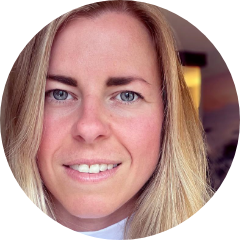 After a decade in the sales division with Kuoni, Amy is Distribution Partnerships Manager and the main contact for the company's five Partner Stores: Baldwins Maidstone; Travel Bureau; Feherty Travel; Peter Goord and Baileys Leighton Buzzard.
With a thorough commercial understanding of travel retail, Amy is focused on building relationships and making sure our partner stores are a full extension of the Kuoni brand and service. Her role is all about creating joint marketing plans, supporting teams with goal setting, building confidence to sell diverse destinations and holiday types and resolving problems.
Amy understands what it takes to sell luxury holidays, having moved from being in frontline sales at Thomas Cook to become a personal travel expert with Kuoni in 2011, first in the company's Canterbury store and then in store management roles in Bluewater and Westfield, Stratford in London.