Cocktail recipes from Mauritius
Everywhere you go in Mauritius, there's a barman waiting to tell you his brand new cocktail recipe and with good reason.
With a reputation for creating some of the most delicious drinks in the Indian Ocean, you'll leave this island paradise wishing you could have just one more sip in the sunshine.
The question is… which one would you try first?
The Mauritius Punch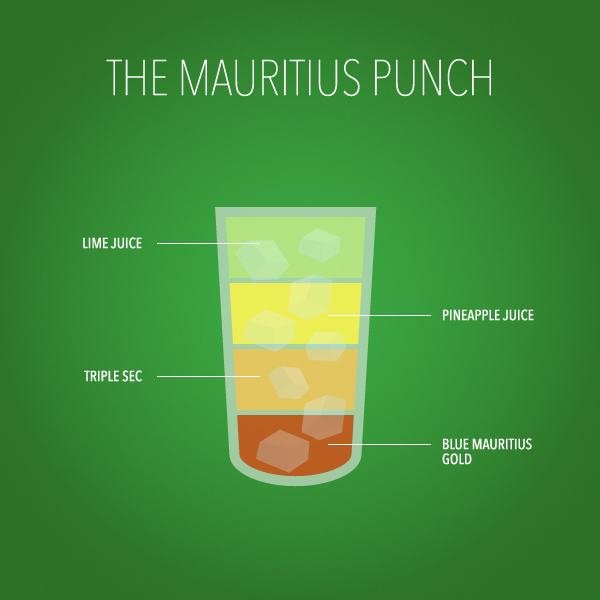 Ingredients

1 oz. Blue Mauritius Gold

0.25 oz. Triple Sec

1 oz. pineapple juice

1 oz. lime juice

Mauritius Punch recipe

1. Mix all ingredients together and stir well.

2. Pour into a cocktail glass and add plenty of ice.
Mermaid Song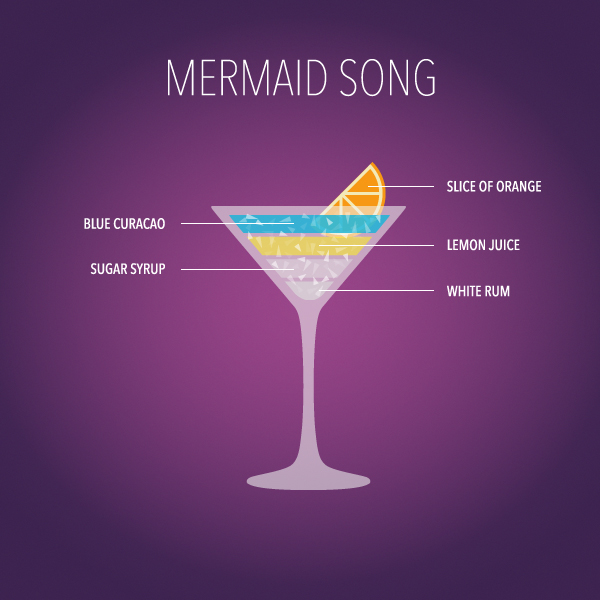 Ingredients

1 oz. white rum

1 tsp sugar syrup

0.5 oz. lemon juice

blue curacao

lots of ice

orange wheel

Maldivian Lady recipe

1. Pour rum, sugar syrup and lemon juice into a glass with lots of ice.

2. Stir well.

3. Gently pour the Blue Curacao on top and garnish with an orange wheel.
Mango Rum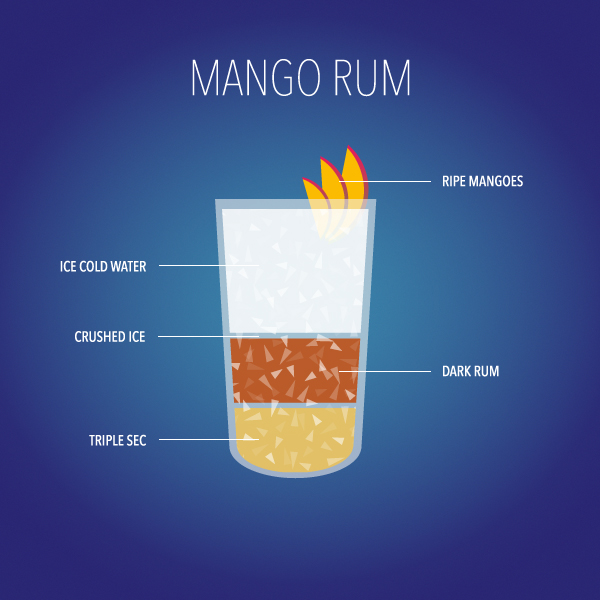 Ingredients

Flesh from 4 ripe mangoes

3.5 oz triple sec


8 oz dark rum

2 cupsice cold water


Crsuhed ice

Mango Rum recipe

1. Put the mango flesh, triple sec, rum and water in a blender.

2. Blend until well combined.

3. Fill chilled glasses with crushed ice.

4. Pour mixture into glasses.
Rum Daiquiri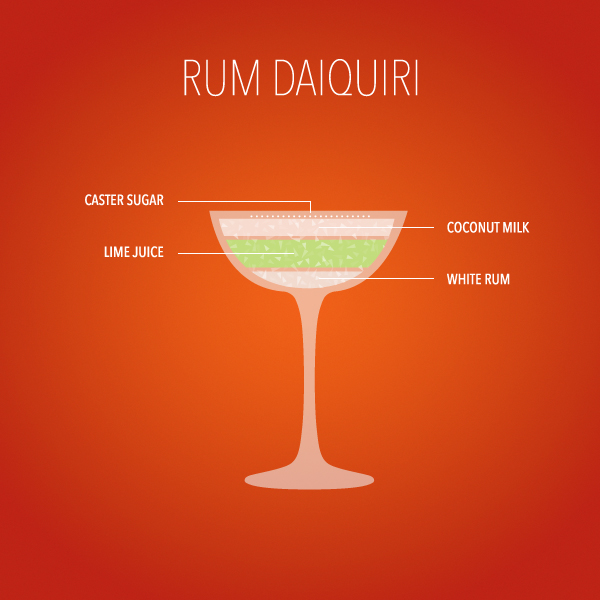 Ingredients

4.5 oz white rum

3 tbsps caster sugar

2 tbsps fresh lime juice

4 oz coconut milk

Crushed ice

Rum Daiquiri recipe

1. Ice the glasses with a little lime juice and caster sugar.

2. Put the ingredients in a shaker.

3. Shake vigorously.

4. Place crushed ice in glasses and pour in the daiquiri.

5. Garnish with pieces of pineapple or coconut.
Tropical Dream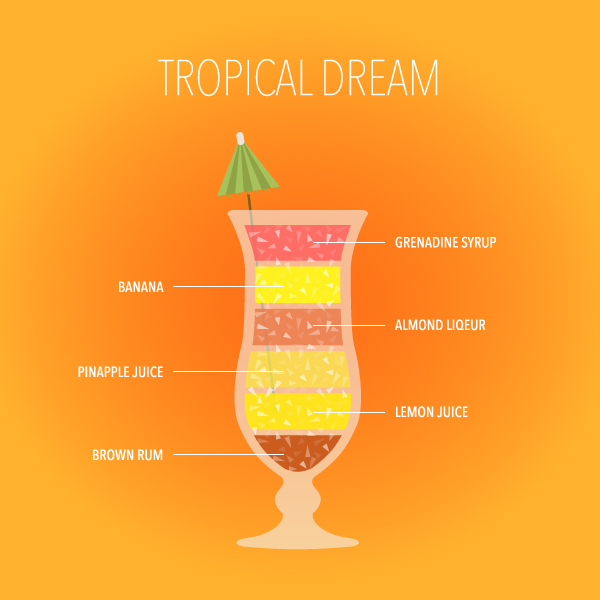 Ingredients

1 banana

Juice from 1 lemon

4 oz pineapple juice

Dash burnt almond liqeur

1 oz brown rum

Few drops of grenadine syrup

Tropical Dream recipe

1. Filter the pinapple juice.

2. Blend together the banana, lemon juice and pineapple juice.

3. Add the burnt almond liqeur and rum.

4. Shake vigorously in a cocktail mixer.

5. Fill half the cocktail glass with crushed ice, then add the cocktail mix.

6. Pour in a few drops of grenadine liqeur to complete.


Inspired?
---
You've got their names, you've got their recipes, now you know which cocktails to order when you visit Mauritius and how to re-create them on your return!