Fresh insight from our experts in the Maldives
When you book a holiday in your local Kuoni store, you get to talk to someone who has first-hand experience and real insight into the place you want to visit. A group of our most passionate Personal Travel Experts recently have returned from the Maldives where they tried and tested a collection of our featured resorts for themselves. We caught up with Samantha Wilson from the Harrogate store and got a behind-the-scenes glimpse into what happens on a Kuoni familiarisation trip.
What's the purpose of an educational/familiarisation trip?
The purpose of a familiarisation trip is to put yourself in the shoes of a client on holiday. This allows us to have first-hand experience of fantastic destinations and offer personal perspectives and recommendations. These trips really help with our highly personalised customer service, and we'll know which resorts or experiences will perfectly fit your needs and requirements.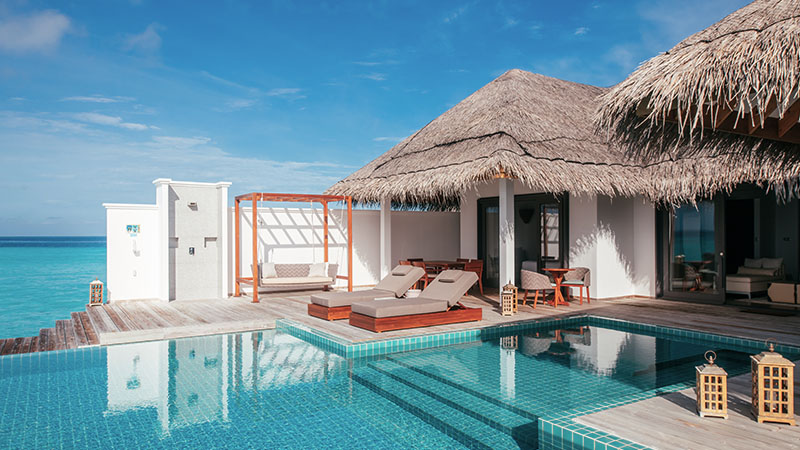 Tell us about your recent visit to the Maldives.
The trip was amazing, and I feel incredibly lucky to have experienced some long-standing favourites along with some exciting new properties. We experienced a lot in a short period of time, visiting a total of seven islands, and I saw how different and unique each island is. The Maldives captured my heart and I'm already desperate to return to island life.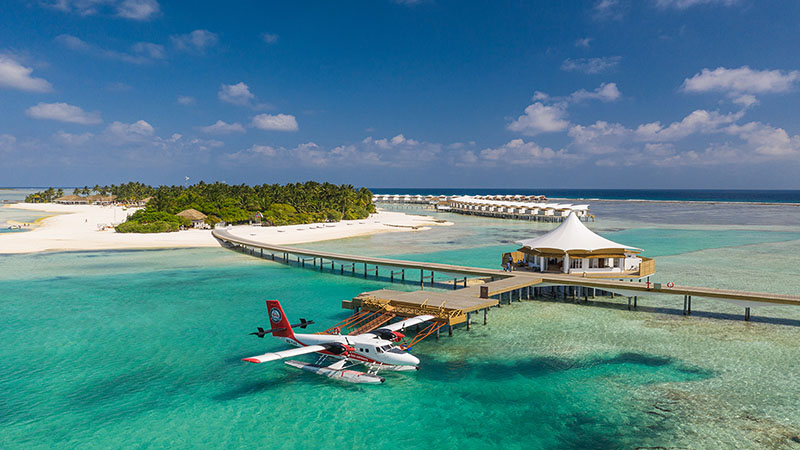 Which was your favourite resort?
I loved all the islands for different reasons; however, I think my favourite may be The Standard. It has that 'wow' factor and is very Instagramable. It has an incredible sunken infinity pool that has stunning views of the ocean. And then there are fun and quirky rooms; we were lucky enough to stay in a water pool villa which has a very trendy interior with multifunctional mood lighting, glass-panelled bathrooms with views of the marine life below and a huge bath with a disco ball above. There is also a great feature wall in the bedroom which holds everything from life jackets, a rubber ring and snorkelling equipment. This looked very contemporary and is a fun way to keep all the kit in one place.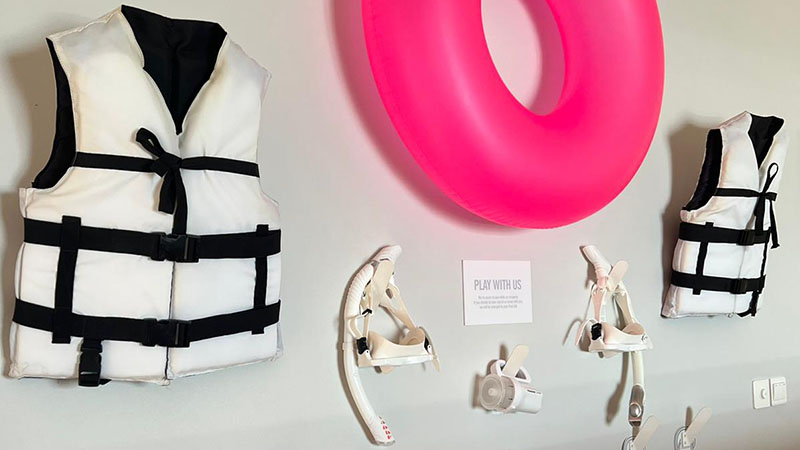 The Standard also has a great house reef which was easily accessed from our room. I would also highly recommend making the most of the resort's incredible spa, one of the best I've experienced in the Maldives. It offers sound bar therapy, ariel yoga, a hammam spa and a beautiful infinity pool. We also had to chance to take part in a brilliant wine tasting experience at the over-water bar, Beru. The host was very engaging and made the whole evening fun and interactive to the backdrop of some incredible views. Beru also is home to a glass bottom dance floor and the largest disco ball in the Maldives.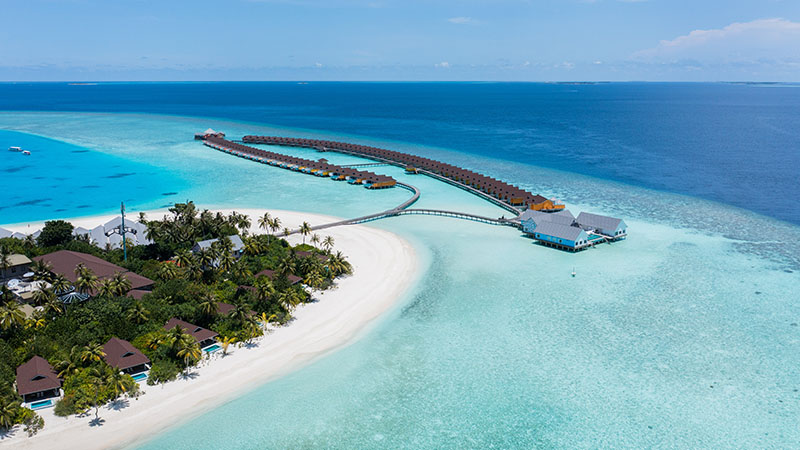 Do any of the resorts have amazing experiences or excursions?
All the islands offered different experiences. At Kuramathi Maldives you can take part in a guided snorkelling tour of the house reef and learn a lot about the country's marine life. At Emerald Faarufushi there's a 'hanging spa' – a unique tree top experience which I recommend prebooking while on the island.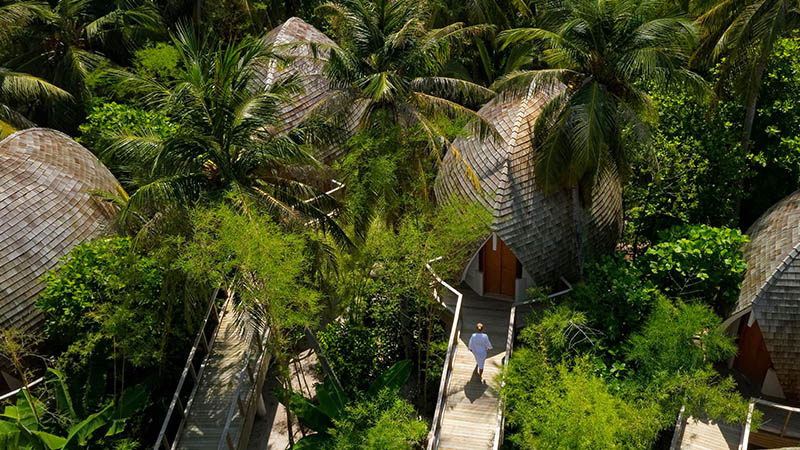 What was your favourite meal?
My favourite meal on the trip (I may even go as far as to say that it was my favourite meal of all time) was at Kagi Maldives Spa Island. We dined at Ke-Un restaurant which serves up Pacific Rim fusion cuisine. I began with the creamy sweet and sour coconut soup starter, and followed that up with a perfectly seared wagyu steak served with a selection of cooked vegetables and topped with a drizzle of red wine jus. The mean was finished off with the most delectable melt-in-the middle chocolate pudding that was served with a scoop of house-made banana ice cream.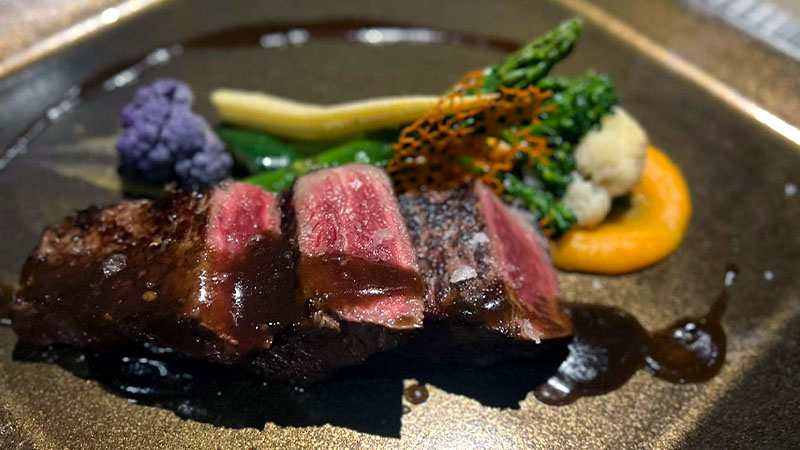 What was the highlight of your trip?
The guided snorkelling tour of Kuramathi's house reef. I was lucky enough to swim with a green turtle and to be able to share this experience with a fantastic group of people that I met on the trip. It's a memory that'll stay with me for a lifetime.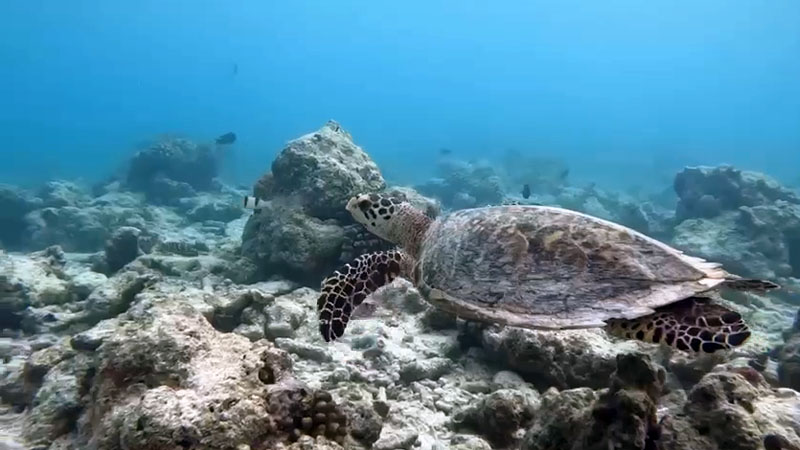 Did you learn anything new?
Firstly, that no picture will ever do the Maldives justice. A camera can never capture how truly stunning these atolls really are. Secondly, how unique each island is. The trip has really made me think about which islands would suit each customer's individual needs. I also realised the huge sustainability efforts each island makes, from the reverse osmosis plants that are located on most of the islands, to the recycling plants and the hydroponic gardens where they grow their own produce. Lastly, I always thought there wasn't much to do on the islands, but I realised on this trip that there is so much more on offer than you would imagine.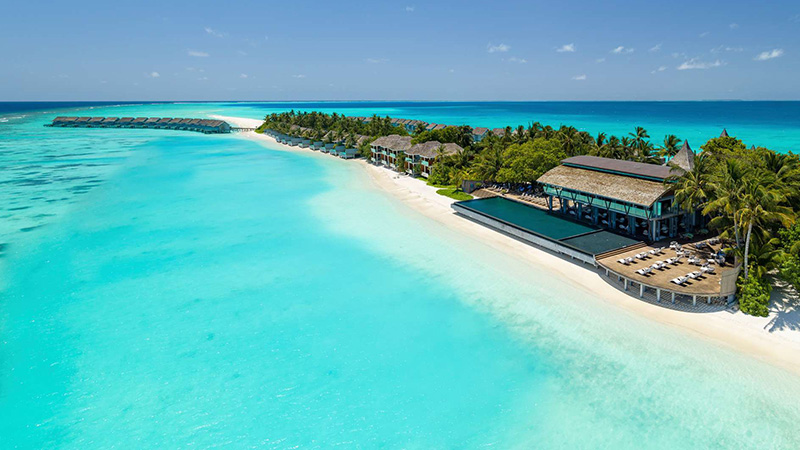 This feature was published on 27th May 2022. The information within this feature is correct to the best of our knowledge at the time of print. Feature by Claire Bodie.