Honduras, Nicaragua and Jamaica with Simon Reeve
With his journey around the Caribbean coming to an end, Simon Reeve tells us about his journey from Honduras and Nicaragua to Jamaica.
"As darkness settled across the bay I slipped into the water just off the coast of the Honduran island of Roatan, and dived down onto the magnificent Mesoamerican reef. I shone my torch across the reef, one of the finest on the planet, and the powerful beam illuminated sleepy parrotfish and a mass of green and red coral.
Night-diving is an intense experience: spooky, but completely magical. The darkness envelops you and your senses sharpen and tingle. It feels more like going for a space-walk than swimming. I only learnt to dive while preparing to film 'Indian Ocean' a few years back. I've always been a strong swimmer and free-diver, and until then whenever we needed to film me underwater I would just duck down for a couple of minutes. I thought diving equipment was too cumbersome and studying for the PADI qualification would be a pain.
I realised my mistake about 10 seconds into my first ocean dive, off the coast of South Africa. It instantly felt like I was visiting another planet. That's the sort of experience I look for on my travels, along with beautiful landscapes above the waves, of course, and history, culture, issues, and, yes, a few good plates of interesting food.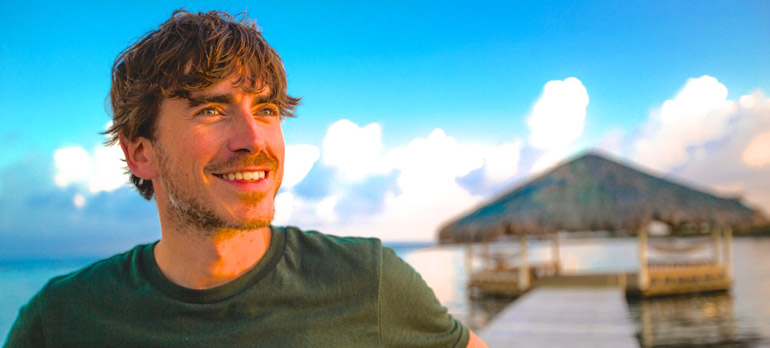 Like many other travellers I want to have experiences that tweak my buttons and show me the utter extremes of Life – in all its richness, variety, sadness and humour. The Caribbean delivered that in buckets, in particular on my third journey around the region.
We started my final leg on the coast of Nicaragua, just south of the port of Bluefields, then followed the route of a planned new canal inland to the city of Leon. We couldn't fit it into our programme, unfortunately, but Leon was stunning, with crumbling old colonial buildings and magnificent baroque architecture. Nearby was the breathtaking Masaya Volcano. Visitors can drive up, park at the rim, and peer into the depths.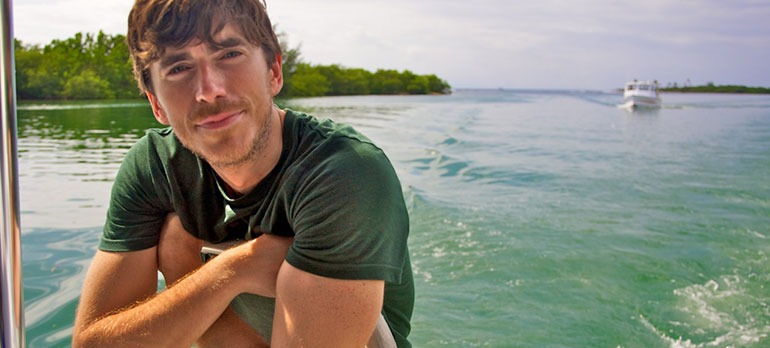 From there we flew on to Roatan, a major holiday destination, and my night-time date with the Mesoamerican reef.
Roatan is part of the Bay Islands, which are stunning and welcoming. Areas of mainland of Honduras are having a trickier time. A long way from the tourist trail I visited the most dangerous areas of the city of San Pedro Sula, even going into the local prison with a small BBC film-crew to meet gang leaders. It was one of the most extraordinary experiences I've had.
Guards at the jail just control the perimeter. Inside the prisoners are in charge, and one reportedly took control after beheading his predecessor. We went in with the help and protection of the bishop of the city, and we all felt a palpable sense of relief when we left.
"Nearby was the breathtaking Masaya Volcano. Visitors can drive up, park at the rim, and peer into the depths."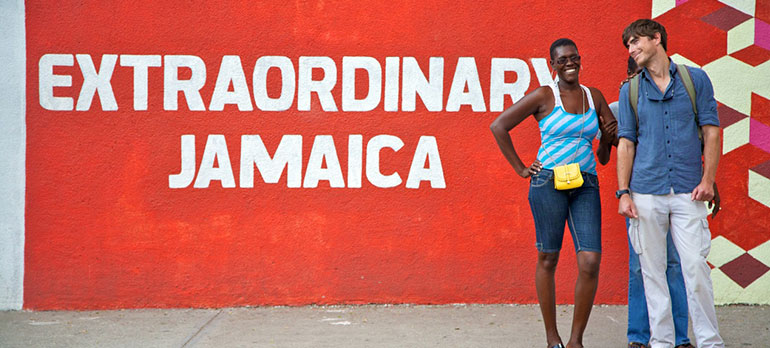 Arriving in Jamaica after Honduras was an absolute treat. It might have an edgy reputation, but Jamaica was somewhere I'd always wanted to go, and life has been improving there in recent years. The crime rate in Jamaica is falling dramatically, with the murder rate dropping by a whopping 40 per cent in recent years.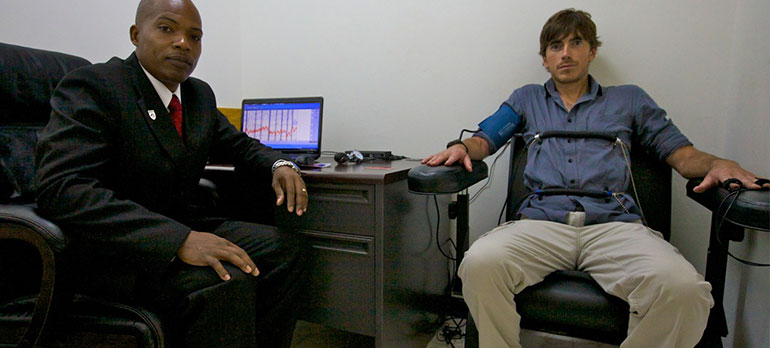 "Arriving in Jamaica was an absolute treat. It might have an edgy reputation, but was somewhere I'd always wanted to go"
Filming for the BBC means I can get access to people and places that most tourists can't visit. We went to an organic farm, met a former gang member who's now an inspirational welder, and trotted off to meet the Jamaican FBI. I was filmed taking a lie detector test as an agent explained how his team are helping to tackle corruption. It all made me rather hopeful about the future for Jamaica.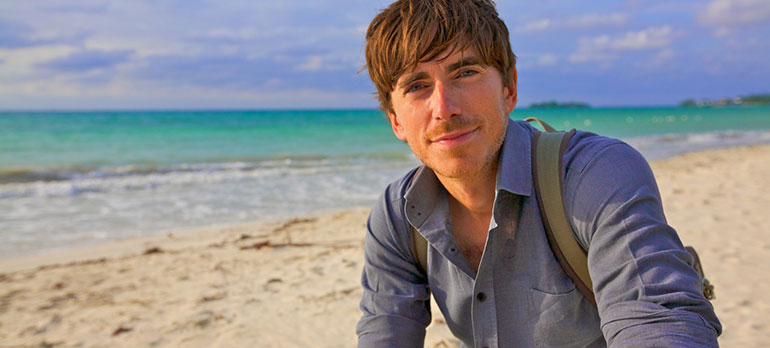 The legendary Negril Beach was my final destination. It was madness to cram the Caribbean Sea into three programmes of course, but any TV journey around this rich, incredible region could only ever skim across the surface. I finished my journey in the time-honoured way, with fine sand, blue sky, clear sea, and a paddle at the beach. I'm already itching to return."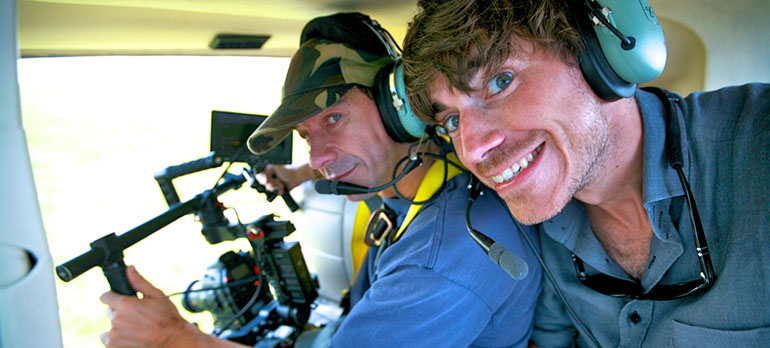 Inspired?
---
If this article has inspired you to learn more about Simon Reeve's Caribbean adventure, read more of his articles through our dedicated SImon Reeve page.