Laura Daniel discovers incredible cuisine and a laid-back vibe at Jetwing Sea in Negombo, Sri Lanka
As you walk into Jetwing Sea, you are instantly relaxed, feeling the light breeze whisper through the open-air lobby, drawing your attention to the waves caressing Negombo's beautiful beach.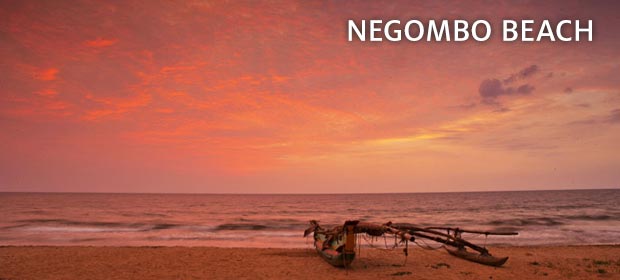 The look is simple and refreshing - white-washed walls with splashes of colour in the tangerine pillows and pillars; and you can chill out in the lofty lounge on a comfy sofa with a fruity cocktail, watching the soft light fade over the wooden catamarans on the beach, casting long shadows across the sand.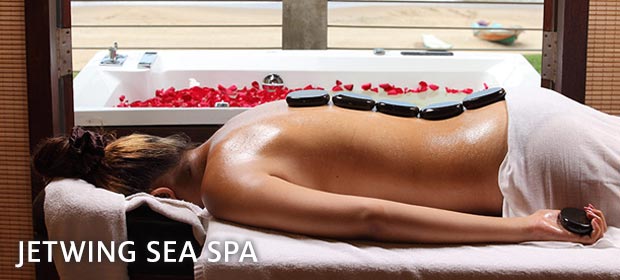 There are two inifinity pools by the beach and a roof-top spa for pampering, complete with a gym and treatment rooms overlooking the ocean. It's a calming retreat for a Deep Tissue Massage or a Hot Sand Massage Ritual using sand compresses and herbal steam inhalation. Each modern bedroom has a balcony overlooking the frothy waves and the bathrooms have a rain shower and huge tub lit by blue lights, with a big window so you can pull up the blind, soak in the bubbles and look through the bedroom and out to sea. Upgrade to a suite for a huge Jacuzzi tub and four-poster bed.
"Try the Sandalwood and Turmeric Honey Wrap during your stay - it smells divine and costs RS5000, about £29 for a 40-minute treatment."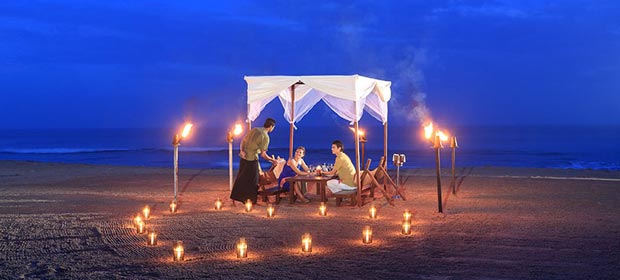 Divine Dining
Dining at Jetwing Sea is amazing. The chefs from the neighbouring Jetwing hotels compete against each other, putting their culinary skills to the test, tantalising tastebuds with innovative dishes such as tequila sorbet served on a block of ice. During our stay, we requested a private dining experience so the staff got to work, converting a catamaran on the beach into a huge table for our group of friends. Lanterns flickered on the table, flaming torches surrounded us and attentive chefs manned barbecues sizzling with lemon grass infused sea bass, grilled Negombo king prawns, seer fish and yellow fin tuna with rosemary baby potatoes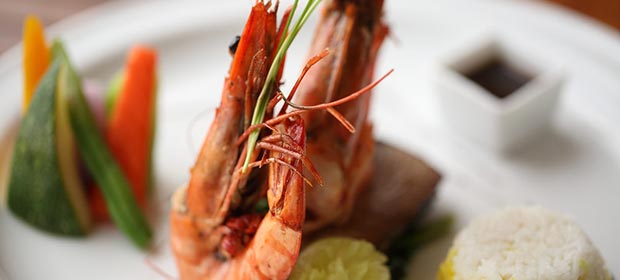 Explore Sri Lanka
If you get itchy feet and want to explore, head up to the tea plantations, climb the Sigiriya Rock Fortress for spellbinding views from the top and watch elephants in Minneriya National Park - all experiences that can be added on when booking your Sri Lanka holiday with Kuoni.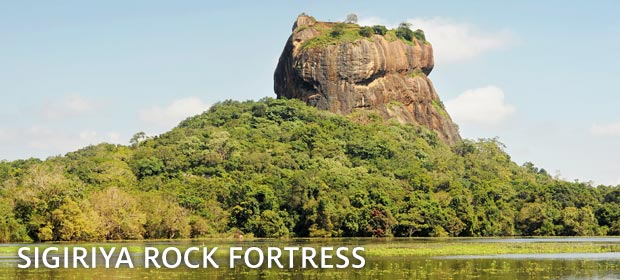 Sri Lanka has been battered and bruised over the years but tourism is returning to this beautiful tear-drop shaped island. The melting pot of sights and sounds is exhilarating - cows wandering through the streets; women walking along with colourful umbrellas to shelter from the blazing sun; and groups of school girls with long, gleaming black plaits, constrasting with their sprakling white uniforms.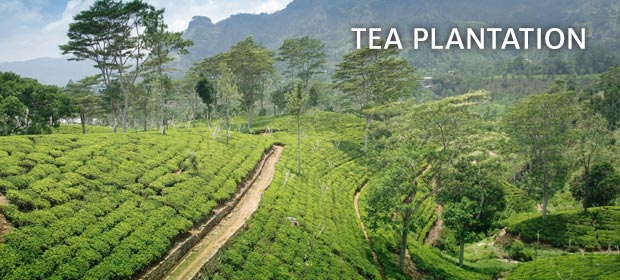 The scenery is spectacular, the wildlife in the national parks incredible and the golden beaches are perfect for lazy days in the sunshine.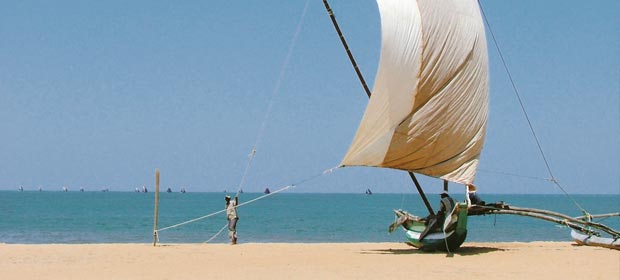 Whatever you're looking for - from a relaxing retreat to a beachside base for cultural exploration - Jetwing Sea is a serene sanctuary
Inspired?
---
This stylish hotel offers a warm welcome, amazing food, and an excellent beachfront location.