A guide to wedding blessings abroad
What is a wedding blessing and where are the best places in the world to hold one? Samantha Brooker from Kuoni's weddings team tells us what to expect so you can decide if it's right for your big day.
In the UK alone, there are over 11,000 licensed wedding venues to choose from. Add licensed locations around the world and you could be looking at over a million. But that's just the tip of the iceberg. Many of the most stunning and creative wedding location ideas you might be pinning to your Pinterest boards are not actually licenced for a marriage – but this doesn't mean you can't have a ceremony at these venues. It just means you need a wedding blessing instead.
The only real difference between a wedding and a wedding blessing is that a blessing isn't legal. On the face of it, your family and friends wouldn't know a thing; and it gives you the freedom to choose a location that doesn't offer legal weddings (such as the Maldives) and get creative when it comes to your ceremony, as you don't have to stick to set vows.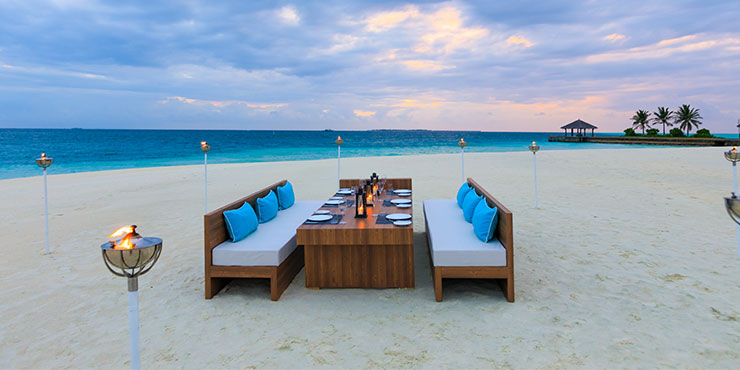 With a wedding blessing abroad, you'll need to do the legal paperwork before your big day. We often recommend doing this when you arrive in your chosen destination – we can talk you through everything you need and how it all works – or you could choose to do it at a registry office in the UK before you fly. You don't need to get dressed up for this, you just need to go through the motions to make sure your nuptials are legally binding before your 'proper ceremony'.
A wedding blessing in the Maldives
The Maldives is one of the most spectacular wedding destinations in the world, but it's not possible to legally marry in the Maldives if you're from the UK. So, this is where a wedding blessing works perfectly. You can complete the legal paperwork in the UK before you travel; and we'll help choose the right island for you. Here are a few of my favourite islands for a wedding blessing in the Maldives…
The mile-long sandbank is the perfect setting for a wedding with the wow factor. Just imagine saying your vows with the white sand and sparkling blue lagoon as your backdrop, the sky turning pinks and purples as the sun starts to set. The island is big for the Maldives and welcomes children, so perfect if you're bringing the whole family.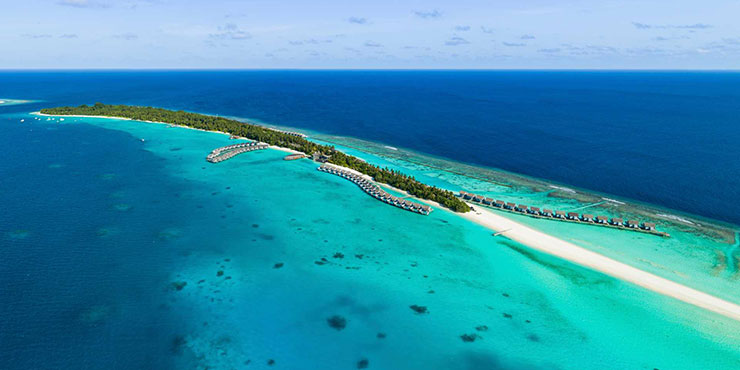 Velassaru has one of the best beaches in the Maldives – so perfect for a wedding blessing. You can have a traditional Bodu Beru procession leading you to the white sand; and after you can opt for dinner on the beach or a sunset cruise with canapes and Champagne.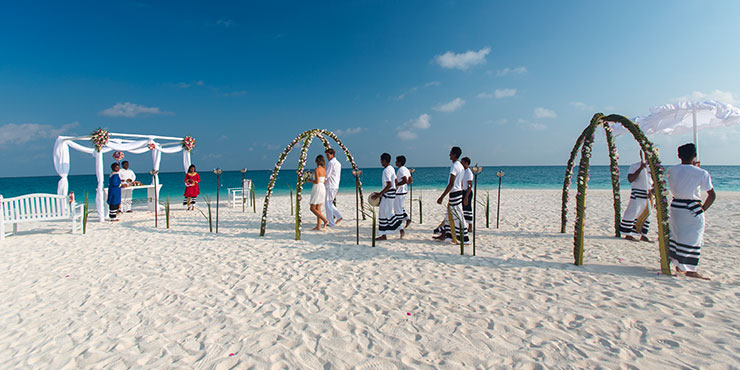 If you're looking for an incredible location that won't blow the budget, Kurumba Maldives is a great choice. It's a quick island to reach, children are welcome and it can be a simple ceremony, followed by a Sounds of the Sea Dinner or private sunset cruise.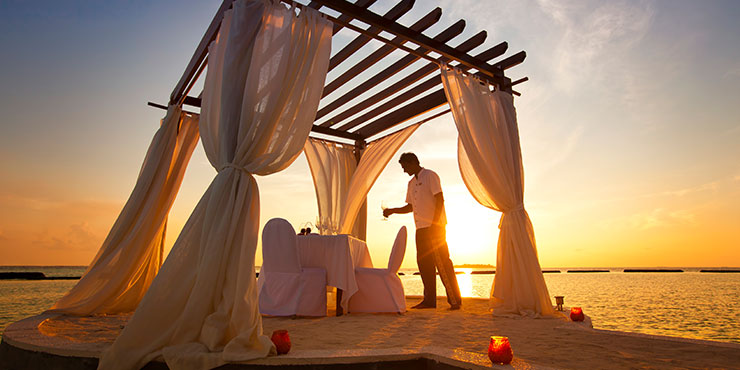 Maafushivaru's secret weapon is the beautiful uninhabited sister island, Lonubo. You can sail here for a perfect wedding blessing, followed by a candlelit dinner or reception party. You can also spend the night completely alone in the island's only Beach Villa.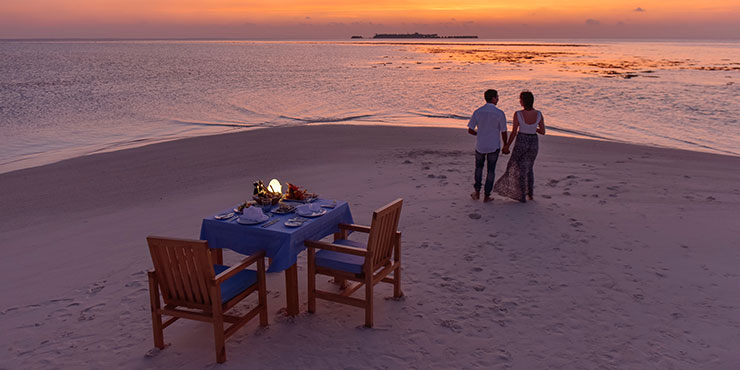 This tiny island is home to one of the best resorts in the world. Villas are incredible, the wedding ceremony will be simply beautiful and you can dine at the Lighthouse Restaurant – one of the best in the Maldives.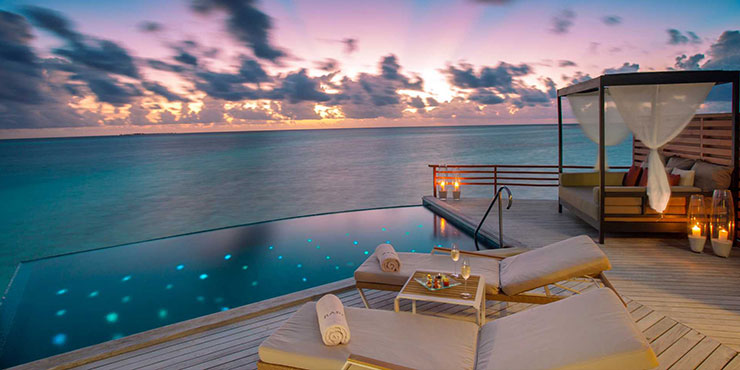 LGBT wedding blessings
Not all destinations offer LGBT weddings or wedding blessings abroad, but we know the destinations that do. You can legally marry in the USA, Canada, Portugal or Greece; or hold an LGBT wedding blessing in Mauritius, Thailand or Cyprus. Our weddings team knows the most welcoming of resorts, and these are a few of my favourites for an LGBT wedding blessing…
The sweeping staircase from the Manor House leads out onto the lawn, where you can have a beautiful ceremony overlooking the beach and the ocean. The hotel can cater for parties up to 100 and beach receptions are spectacular, with flaming torches and a live jazz band; or a late night bar, DJ and fireworks.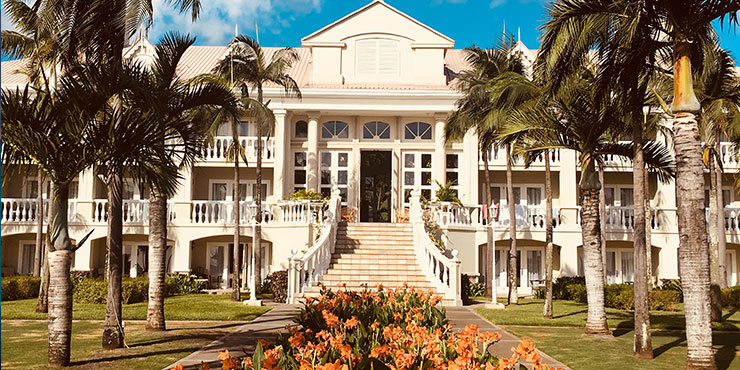 The private pool villas are a massive draw here and I love that each night your butler comes in and illuminates your garden with candles. The jetty at Maradiva Villas acts as a natural aisle, or you could choose their 'secret garden' wedding, or say your vows in one of the luxury villas.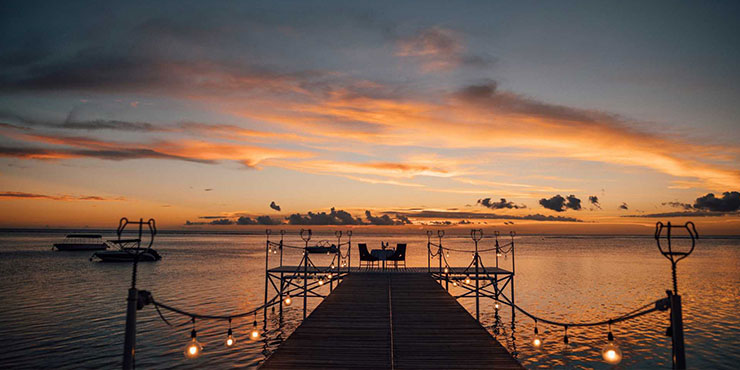 This boutique resort on Koh Samui has got weddings down to a fine art! The set-up is absolutely stunning and you can read more about a wedding blessing here with Our Guide to Getting Married in Thailand.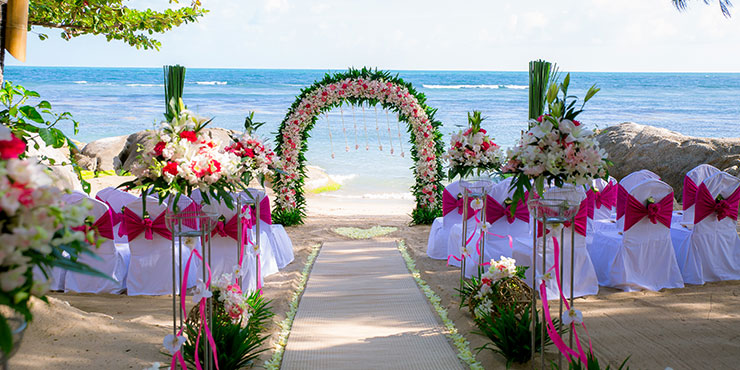 Phi Phi is beautiful with white sand beaches backed by jungle. At this resort you can get married in the gardens, on the beach or on a flower-decked floating stage in the centre of the swimming pool, overlooking the ocean!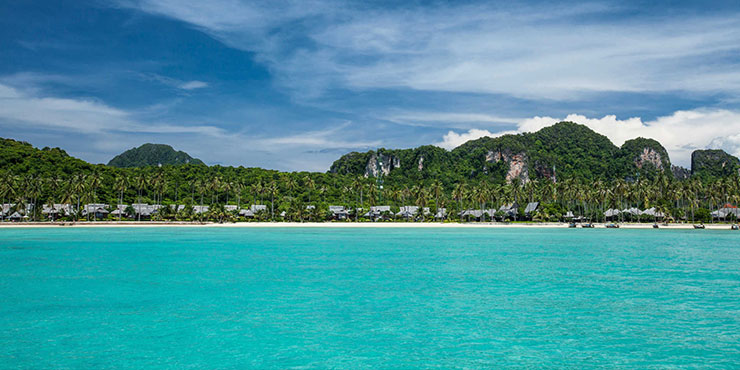 This Krabi resort is one of the best in the world and it's perfect for a unique wedding. The national park status means you can't have a wedding blessing on the beach – but you can say your vows in the amazing limestone cave, with the white sand and glistening waters as your backdrop.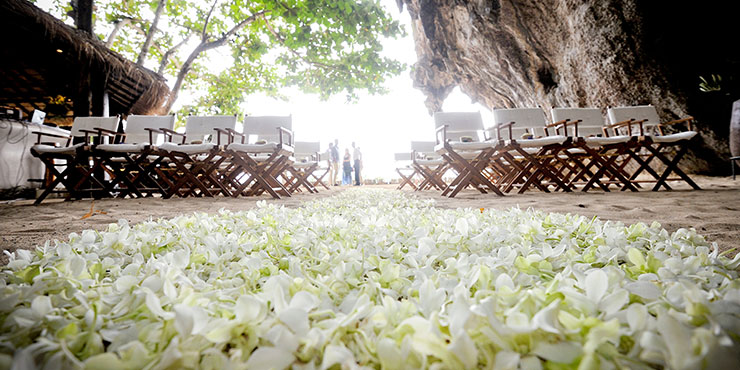 This has been a celebrity retreat for years and if you're looking for an opulent wedding with the wow factor, it should be high on your list of contenders. There is a charming little white wedding chapel in the grounds or you can choose the terrace, with incredible views of the ocean. There's also a glamourous ballroom.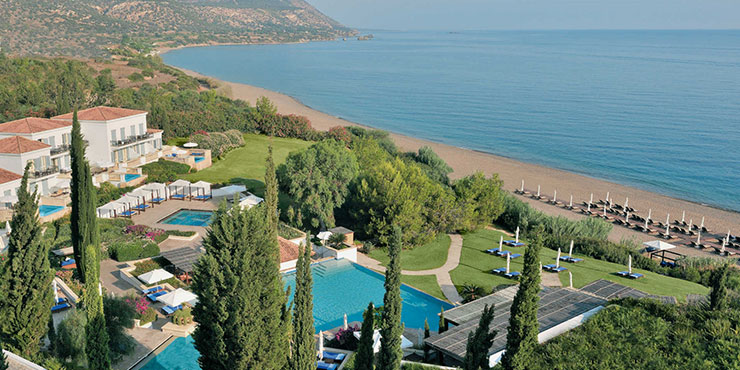 You can get married in an amphitheatre at this fantastic hotel close to Old Paphos. This location has views of the ocean and your friends and family can watch the service from the tiered seating. It's really unique and appealing if you want to have a wedding abroad, but keep it a little closer to home.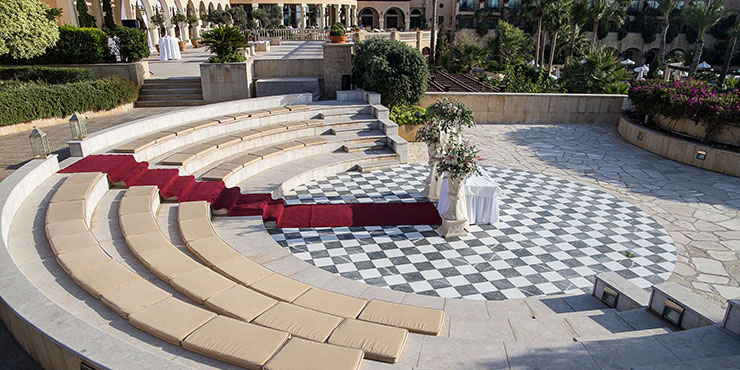 Inspired?
---
We have won over 200 awards and we're regularly voted the UK's Best Wedding Travel Company. We also have a weddings team with over 30 years' experience, so you'll get the very best advice. Book an appointment in your local Kuoni store or order our weddings brochure to start planning your wedding blessing.
This feature was published on 7 June 2019. The information within this feature is correct to the best of our knowledge at the time of print.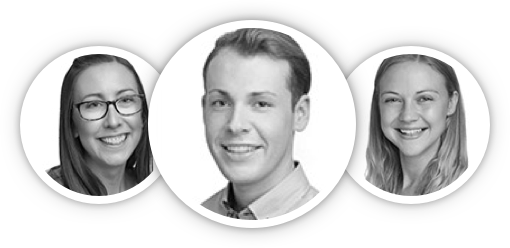 CALL US TODAY FROM 09:00 TILL 20:00
Find a weddings expert
Find a store
Make an enquiry