A look inside the Quantum Class 'smartships'
Royal Caribbean International's Quantum Class 'smartships' showcase some fantastic technological advances and a few first at sea experiences and facilities.
With the second of the Quantum ships, Anthem of the SeasSM setting sail in the spring of 2015, we take a look at what makes this class quite so special...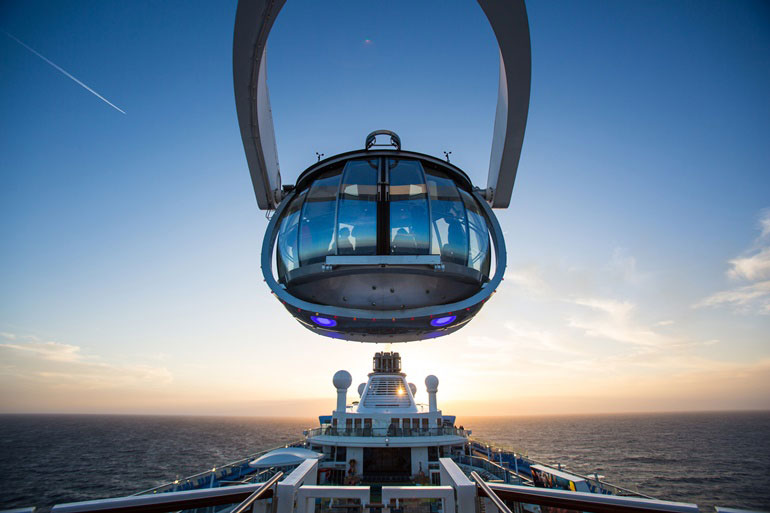 Rising up to 300 metres above the sea is the North StarSM capsule offers 360 views of the open sea or of your port of call. Imagine sailing out of New York or Sydney, viewing the iconic skylines from this enviable vantage point.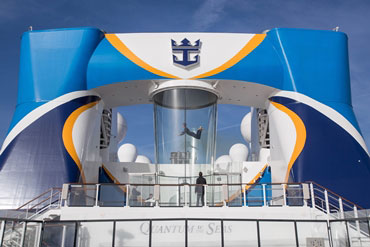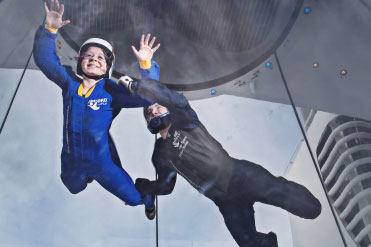 A first at sea experience on board, and one of the Quantum ships' most innovative facilities is the RipCord by iFly® sky diving simulator. Enjoy the incredible experience of free falling without even leaving the ship!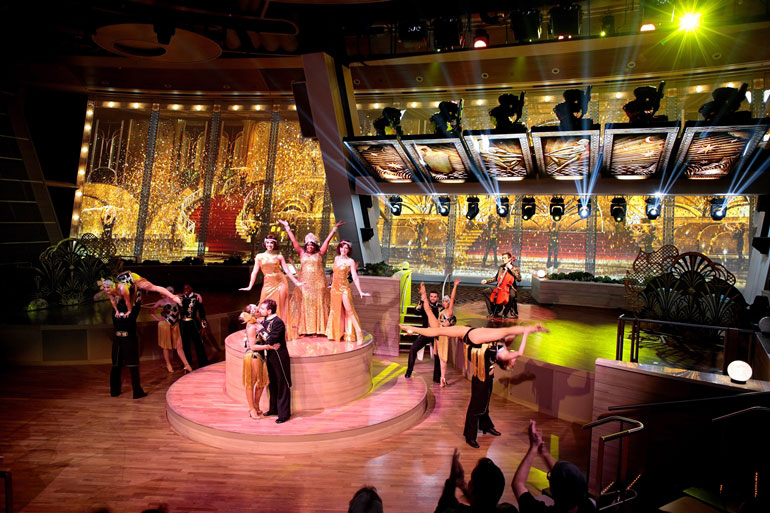 The on board entertainment is another area where the focus on inventive and original technology can be witnessed. By day you can enjoy 270 degree sea views at the aptly named Two70SM. It's at night however when this venue comes into its own – the floor to ceiling windows become windows onto anywhere in the world, or the back drop to a Vegas-style revue show performed by human and robot performers.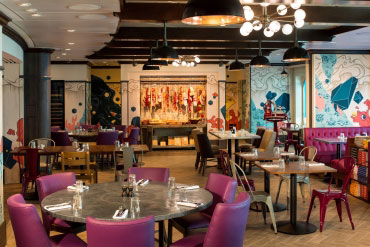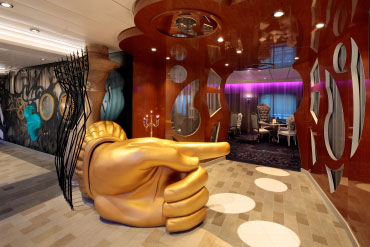 There is a huge variety of dining options and the Quantum Class ships are the setting for the first Jamie's Italians at sea. A hugely popular choice on land, this restaurant is sure to be a hit at on the newest members of Royal Caribbean's fleet. At Wonderland, an Alice in Wonderland themed venue you can choose from an innovative menu, on which the focus is on molecular cuisine and creating a unique dining experience.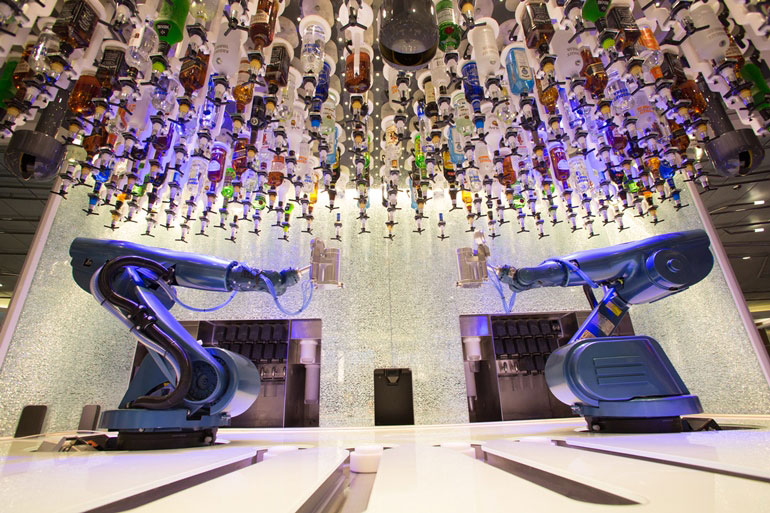 In need of more state-of-the-art technology, and perhaps a refreshing cocktail as well? Then the Bionic Bar is the place to be. Here you can order your drink of choice via tablet and watch as robot bartenders will create with laser precision skill.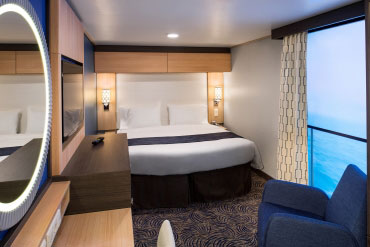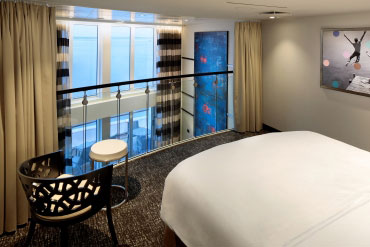 Following all the day's activities, dining, drinking and entertainment it's time to start thinking about your accommodation, and Royal Caribbean's staterooms and suites certainly don't disappoint. The interior cabins feature virtual balconies, streaming real time views of the sea or port. At the other end of the scale the incredible loft suites – which we believe are well worth the upgrade – are set over two decks with a mezzanine level bedroom and a spacious living area which leads to a large private balcony.
For a more detailed exploration of the Quantum ships you can now take a tour on Google Streetview:
Inspired?
---
You can experience sailing on board the two Quantum Class ships with our range of voyages around the world. To create your own Royal Caribbean stay and cruise itinerary speak to a Personal Travel Expert.