Star Clippers
For over 30 years, Star Clippers has been leading the way in providing authentic sailing experiences upon some of the most unique and timeless vessels on the seas. Operating three beautiful tall ships that visit intimate ports often untouched by larger cruise ships, and offering passengers the activities, amenities and atmosphere of a private yacht, Star Clippers is one of the world's premier speciality cruise lines.
Passengers can enjoy the romance of sailing on board a true tall ship in a relaxed atmosphere with high standards of service provided by an attentive crew. All three ships have expansive teak decks, swimming pools, informal dining, a friendly Tropical Bar and a comfortable Piano Bar.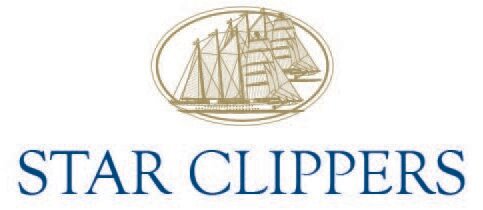 the Star Clippers difference
Watersports
Imagine you're soaking up the sun on a white sandy beach in the Caribbean, where crystal-clear waters invite you to explore the underwater world of coral reefs and colourful tropical fish… Star Clippers hands out snorkelling equipment to all passengers upon arrival on board, so all you have to do is dive in and explore. On beach stops, their sports team can offer you kayaks, paddle boards and dinghies, as well as water skiing and windsurfing. Enjoy your favourite watersports during the cruise or take the opportunity to try something new. On Royal Clipper, a specially designed marine platform can be lowered to sea level, so you can enjoy watersports directly from the ship.
Hands-on & involved
Life on the ocean is one big adventure. Discover the sailing techniques used by Star Clippers' marine experts, when crew will help you to hoist the sails, climb the mast and tie marine knots. You can also learn the names of the different sails and how to use a sextant. When evening comes and the vast night sky is punctuated by stars, the ship's officers will show you how to navigate at night with the help of the stars.
Smaller ships, exclusive destinations
Star Clippers takes you to the most beautiful beaches in the Caribbean, the Mediterranean and Central America, far from all the crowds and congested harbours. Their tenders or zodiac service allow you to go ashore in comfort and disembark either in port or directly on the beach, so you are free to set off and explore each destination.
Culinary arts
You'll find the service on board to be friendly and gracious, in keeping with the tasteful restaurant. On all three ships, you are free to dine when and with whomever you wish – including the officers, who join guests in the dining room most nights. The dress code? No need for formal gowns and black tie; casual elegance is the order of the day and night.
Speak to one of our experts now about this offer
Call us on - 0800 092 4444
Or drop into your local Kuoni store to find out more

Find your nearest store
Sorry, your hotel is no longer available
Please check alternatives
Choose dates
{{store.searchDuration}} nights, {{formattedDate}}
Enter dates to check availability
{{ guestRollup || 'Enter guests' }}
{{ store.selectedAirport.text }}
{{ store.selectedClass.text }}
{{ store.selectedOccasion.text }}
Search

Choose a departure date
{{store.searchDuration}} nights
Enter rooms & guests
{{passenger.childAges.length}}
Checking prices & availability

{{term}}, {{formattedDate}} for {{searchDuration}} nights
All

({{destinations.length + products.length + offers.length + inspiration.length}})

Destinations

({{destinations.length}})

Holidays

({{products.length}})

Offers

({{offers.length}})

Inspiration

({{inspiration.length}})
{{availabilityProduct.length}} holidays in {{term}}
We're transferring you to our tailor-made specialists
From the multi-award-winning Kuoni