Emerald Cruises
Emerald Cruises are small ship experts. Whether you're in search of the relaxed pace of a European river cruise, an enchanting voyage through South-East Asia or a journey along some of the world's most stunning coastlines on board a luxury yacht, their collection of river and yacht cruises will take you to the very heart of each destination.
Emerald Cruises' expertly crafted itineraries are handpicked to ensure you get the most out of your cruise, whether you're eager to see the sights on shore, unwind on board or enjoy a perfect balance of the two. Each destination you visit o­ffers the chance to fully immerse yourself in local life before you're welcomed back on board, where you'll enjoy outstanding service in the comfort of contemporary and luxurious surrounds. Whichever part of the world you choose to cruise, Emerald Cruises' wealth of generous inclusions ensures you have everything you need for a holiday of a lifetime. Discover each destination through enlightening excursions, experience delicious dining on board, and enjoy peace of mind with your return flights, transfers and gratuities all taken care of.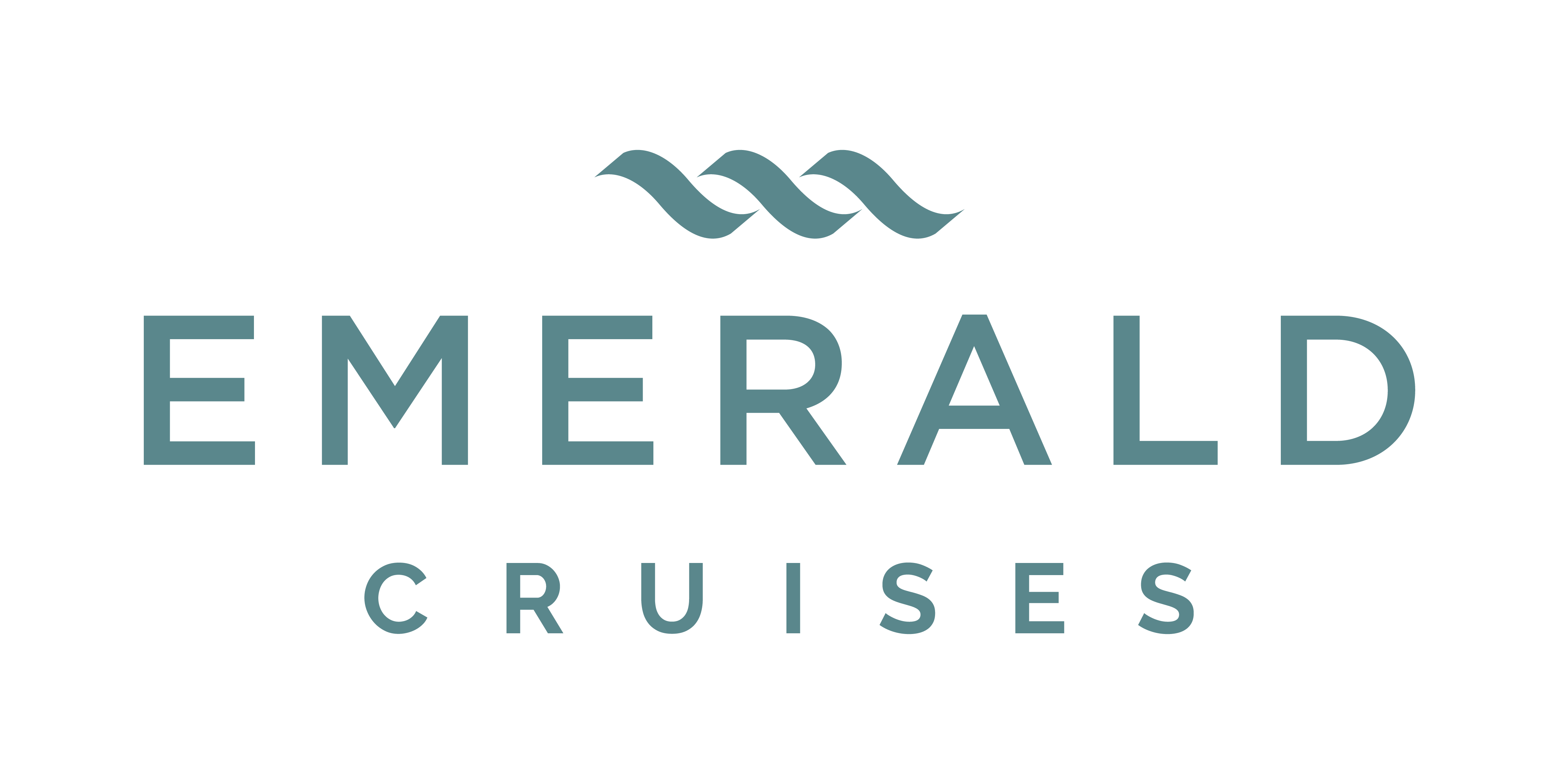 the Emerald Cruises difference
So much is included
Emerald Cruises take care of all the important things during your cruise, giving you the ultimate peace of mind. With flights, transfers and on-board gratuities all taken care of, and delicious meals including complimentary drinks with lunch and dinner, you won't have to spend an extra penny on board if you don't want to.
The freedom to explore further
There's so much to discover in each fascinating destination, and at Emerald Cruises they ensure guests get to explore the very best of each port. Spark your adventurous side with their included excursions, dig deeper with the EmeraldDISCOVERY programme or take things at your own pace with the freedom to explore independently.
EmeraldPLUS
Experience authentic local life from a different point of view with EmeraldPLUS excursions. These extra-special experiences help guests to uncover rare sights and hidden gems that you might not have otherwise discovered, such as enjoying an exclusive concert in a local church in Kotor featuring an eminent Montenegrin guitar duo.
EmeraldACTIVE
For guests seeking a more active experience, join an EmeraldACTIVE excursion. Take advantage of Emerald Cruises' complimentary bicycles on a guided cycling tour or enjoy breathtaking hilltop views on a guided hike. Explore coastlines and old towns from a different perspective with Emerald's active experts leading the way.
Speak to one of our experts now about this offer
Call us on - 0800 092 4444
Or drop into your local Kuoni store to find out more

Find your nearest store
Sorry, your hotel is no longer available
Please check alternatives
Choose dates
{{store.searchDuration}} nights, {{formattedDate}}
Enter dates to check availability
{{ guestRollup || 'Enter guests' }}
{{ store.selectedAirport.text }}
{{ store.selectedClass.text }}
{{ store.selectedOccasion.text }}
Search

Choose a departure date
{{store.searchDuration}} nights
Enter rooms & guests
{{passenger.childAges.length}}
Checking prices & availability

{{term}}, {{formattedDate}} for {{searchDuration}} nights
All

({{destinations.length + products.length + offers.length + inspiration.length}})

Destinations

({{destinations.length}})

Holidays

({{products.length}})

Offers

({{offers.length}})

Inspiration

({{inspiration.length}})
{{availabilityProduct.length}} holidays in {{term}}
We're transferring you to our tailor-made specialists
From the multi-award-winning Kuoni