Barbados, St Vincent, Venezuela and Colombia with Simon Reeve
As he continues his journey around the Caribbean, Simon Reeve tells us about his explorations in Barbados, St Vincent, Venezuela and Colombia.
"The huge old freighter sat squat on the seabed like a tired whale, with enormous shoals of fish swimming and darting around it, through portholes and long-rusted doors.
I was just a stone's throw from a beach in Barbados, near the beginning of my 2nd trip around the Caribbean Sea for a new BBC TV series, and I was diving in crystal clear water and marvelling at the abundance of fish so close to shore.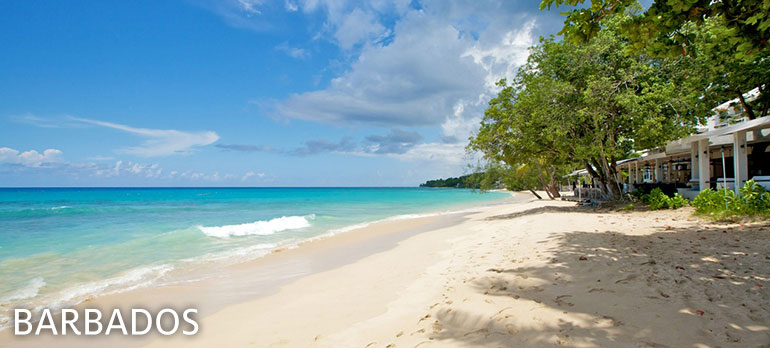 Life is drawn to shipwrecks in the ocean like to a tree in a desert. There were so many fish on the wreck that several times I swam backwards to let a shoal pass by. Swimming across the top of the freighter felt like crossing a motorway, with fish hustling and bustling around, a rare experience when we have annihilated so much of the marine world in recent decades.
I was with Andre Miller, a Bajan marine biologist who was showing me the reefs around Barbados, and explaining the threat posed by the arrival of the dreaded lionfish.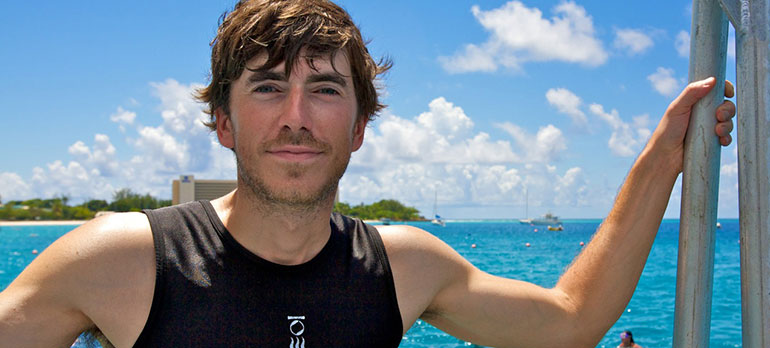 "Life is drawn to shipwrecks in the ocean like to a tree in a desert."
A small but majestic invader, lionfish eat the young of almost every other fish. So tourists and locals are being encouraged to hunt and cull the pesky creature, and Andre showed me how to use a catapult harpoon and set me to work.
We took our catch off to Oistin's, a must-visit fish market, where our lionfish were cleaned and then cooked to perfection for a delicious feast. I ate my fill and felt virtuous, after all by tackling the lionfish we were helping to save the Caribbean.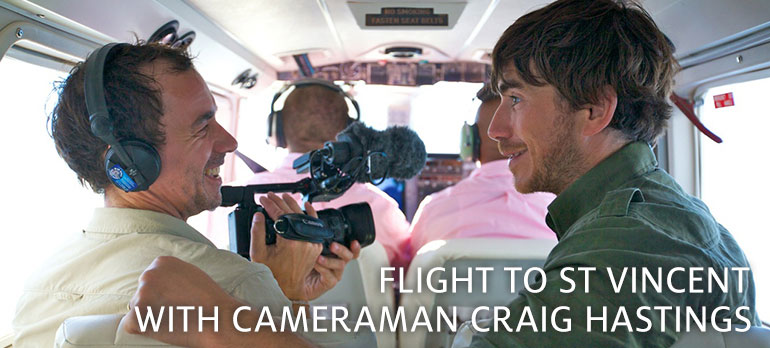 Then it was off to the airport for a flight to St Vincent. A lush, rugged island by comparison with Barbados, St Vincent attracts just a fraction of the tourists who visit its wealthier neighbour. I loved its dark volcanic sand and relaxed vibe. I was even able to get an audience with the Prime Minister, and beat him at dominoes.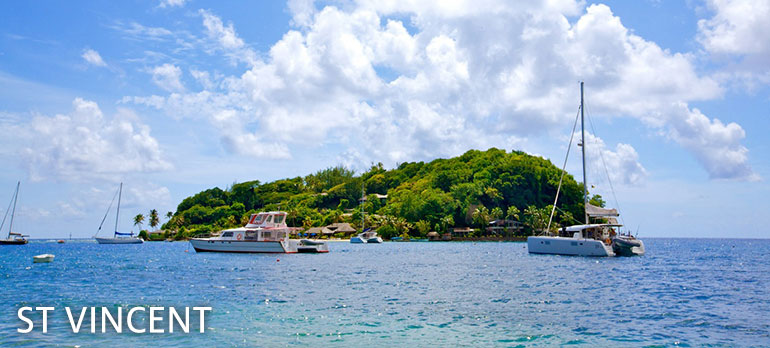 "'We don't damage the hills, the caves, or the trees, because they give us life,'

Mama Lantana, a Kogi priest, told me."
Heading on to the mainland Caribbean coast, I drove across Venezuela, sadly missing the legendary Angel Falls, which I have wanted to visit almost my entire life, and arrived in the beautiful Sierra Nevada mountains in Colombia to stay with the local Kogi people. The Kogi are the most intact surviving civilisation in the Americas from the time before the arrival of Colombus. They are a spiritual people who walk barefoot, wear thick white robes, chew coca leaves incessantly and have a deep connection with the land and nature.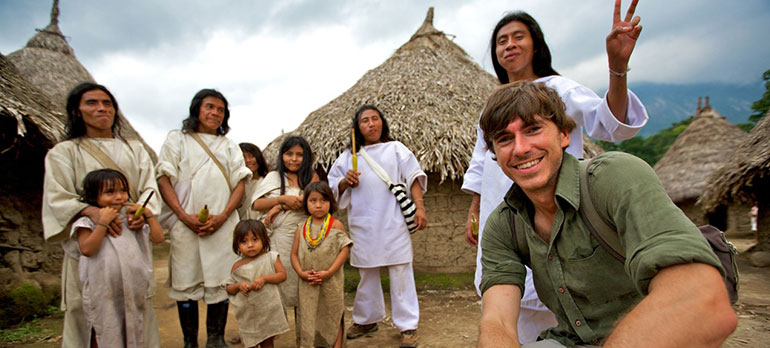 The Kogi believe the Sierra Nevada is the heart of the world. We trekked deep into their misty mountains, a home to extraordinary biodiversity including the most important concentration of threatened mammals, amphibians and birds on Earth.
Colombia's reputation continues to put-off foreign visitors, which is a huge shame, because it's a stunning country and over the last 10 years life there has really improved. Meeting the Kogi and staying in their village was one of the highlights of my entire journey, and an experience I will never forget. "
Inspired?
---
If you're looking for further inspiration from Simon Reeve, then make yourself a brew and have a read of his adventure in the Dominican Republic.