Darwin, Kakadu and the Top End
Janet Clowsley sails down the Yellow River searching for saltwater crocodiles and experiences her fair share of Outback barbecues down under in Australia.
At Kuoni we all love to travel and are lucky enough to travel to lots of wonderful destinations so that we share can experiences with our customers.
This amazing, once-in-a-lifetime trip started with flights on the Quantas A380, a huge aircraft and so smooth we could hardly feel ourselves moving.
We landed in Darwin and were too excited to rest so went straight to Crocosaurus Cove, a sanctuary for injured crocodiles, some as long as five metres. While there, you can even get into an acrylic cage and they will lower you into the pool whilst feeding the huge beasts – The Cage of Death – not for the faint hearted!
Darwin is a booming city and has a lively nightlife, good restaurants and a great beach. There is a market on Mindil beach on Thursdays and Sundays – not to be missed. The local aboriginals bring their handmade crafts to sell alongside lots of other goodies! However, swimming in the sea is not recommended as the sea has the dreaded box jellyfish, which can kill in minutes.
After an early start the next day, we headed down the Stuart Highway for the five-hour drive to Edith Falls. This is located on the western boundary on Nitmiluk National Park. We climbed the mountain in blistering heat and when we reached the top what a magnificent sight, a huge natural waterfall and fresh water pool, just what we needed to cool down. After a long, refreshing swim (crocodile free as they can't climb the mountainous terrain) and a few cold drinks, we headed back down to our campsite, where our guide lit the fire and the barbecue and our hungry group had lovely food, good wine and swapped stories around the fire – a real outback experience.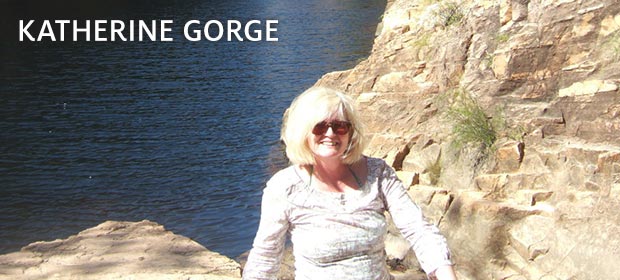 Back to Darwin, partly on the rough unmade bumpy road, we passed through an area where they set controlled fires to prevent destructive bush fires. We boarded a sunset cruise where we enjoyed dinner, sipped Champagne and watched the sunset – so idyllic and romantic for couples.
We set off for a two-night trip to Kakadu and boarded a river boat to sail the Yellow River on a mission to spot saltwater crocodiles. We weren't disappointed – they were there, masses of them, huge creatures and some 100 years old. There was so much wildlife, bird life and water life, we were constantly screaming and pointing, hopping from one side of the boat to the other. It was a day I will never forget, our indigenous guide was so knowledgeable it was amazing.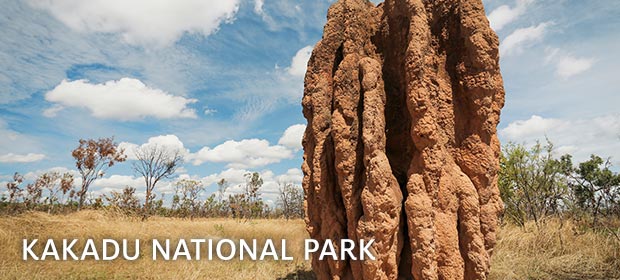 Later we experienced another outback barbecue, with one guide trying to out-cook the other, while we just sat back and enjoyed the Aussie-style banter, beer and local wine, which went down well with all of us.
The last day was a trip to the Mary River wetlands, home to more than 250 species of birds and the highest concentration of saltwater crocs in the southern hemisphere. We sailed the billabong and saw so much our heads were spinning. We then went on to Ubirr where our guide explained all about the different aboriginal tribes, different cultures and types of painting styles. Some of the rock art was thousands of years old. He took us to a lookout point, Nadab, where we had panoramic views of Arnhem land, the flood plains and beyond while experiencing another magical sunset.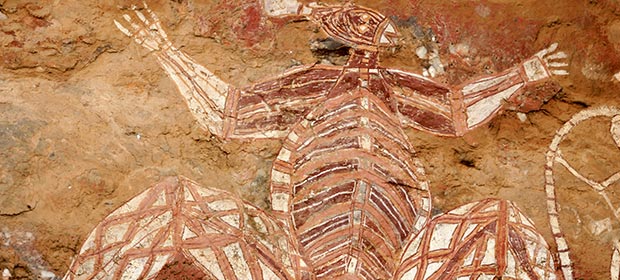 What an amazing country, and we saw just a tiny part of it. I need to go back to Australia!
Inspired?
---
Awesome and remote Outback landscape.