Kenshō: An enlightening hotel experience on Mykonos
Mykonos is an arresting mix of traditional charm and modern style. This juxtaposition of old and new is evident at the new Kenshō Boutique Hotel & Suites. From the modern flourishes in the authentic architecture to the contemporary take on Greek cuisine. Here are just some of the reasons why it's one of our favourite new hotels in Greece.
Enlightenment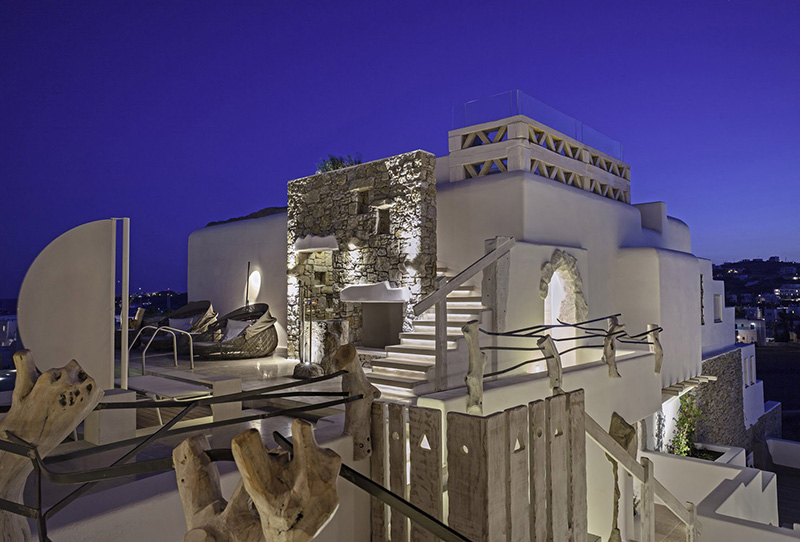 The name Kenshō (literally "seeing nature" in Japanese) is taken from Zen Buddhism and is used to describe the experience of awakening on the way to enlightenment. That feeling of awakening and getting back to nature permeates every experience available during your stay here. As you enter the reception, the feelings of calmness and nature welcome you with neutral colours and materials like wood and stone. This theme of nature continues throughout the whole hotel from the rooms to the restaurant.
Design & architecture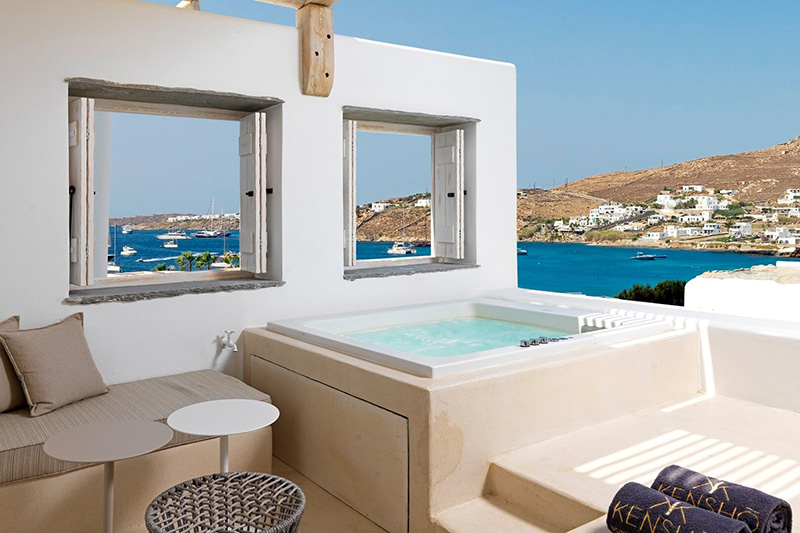 The white, cubic buildings of the Cyclades islands are synonymous with Mykonos so the hotel has created an environment that proudly shows off this style of architecture while adding a sense of modern elegance. In keeping with Mykonos' fashionable reputation, furniture, lighting and art from some of the world's most interesting and unique designers such as Tom Dixon and Patricia Urquila add a modern and stylish twist to public areas and bedrooms alike. With just 25 rooms and 10 suites, the boutique size of Kenshō adds an air of intimacy lost in bigger hotels and resorts and whether you choose a deluxe room or a VIP suite, you will experience elegant luxury, a hot-tub or plunge pool and all the facilities you'd expect from a luxury 5* hotel.
Fine Dining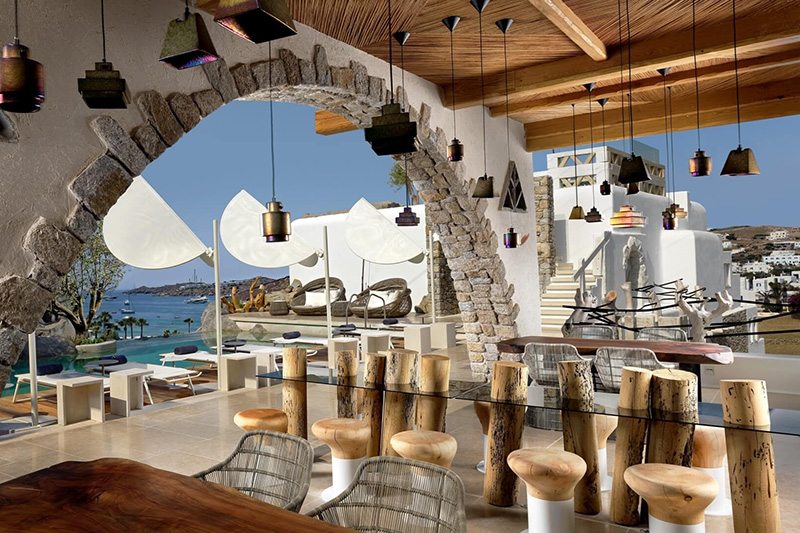 'Taste the unexpected' at Kenshō's fine dining restaurant, where the chef, like the hotel designers, has blended the traditional and the modern to create an altogether unique take on traditional Greek food that combines up to the minute cooking techniques with locally sourced ingredients. The chicly designed, award winning restaurant invites you on a culinary adventure as you make your way through their exquisite multi-course tasting menu.
Along with the food, the Mediterranean feeling of unhurried relaxation is one of the many reasons we go back to these islands year after year and Kenshō has tried to keep this vibe in its approach to dining, breakfast can be served as late as 1130AM and the restaurant is open for lunch until 5pm!
Rejuvination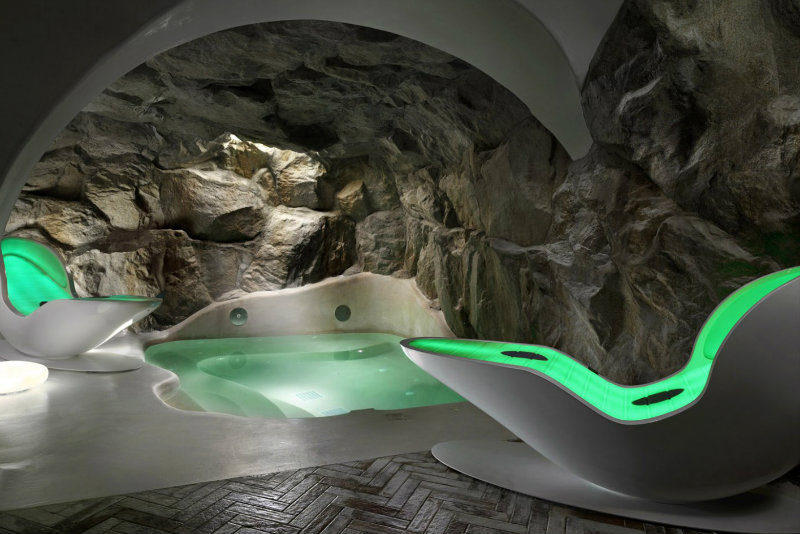 When a hotel's entire philosophy revolves around awakening, rejuvenation and a connection with nature then you'd expect the spa to offer something special and with this Kenshō does not disappoint. With an atmosphere of tranquillity and areas designed as if part of the earth, you'll feel like you've had a treatment before you even lie down. Whether facial, massage or any of the other 30 plus treatments on offer, expert therapists will help you unwind.
Explore Mykonos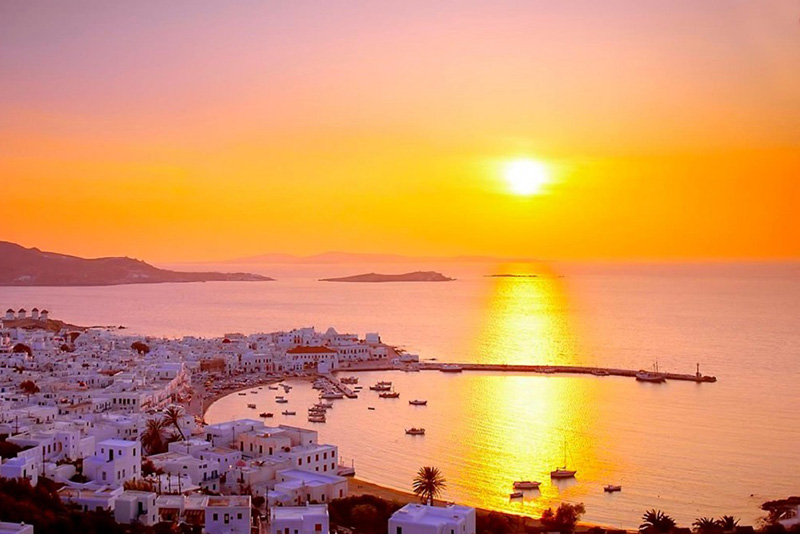 As hard as it may be to leave the harmonious environment of Kenshō, you would be missing an opportunity by not exploring at least part of Mykonos. The Bay of Ornos where Kensho is situated is both a pretty traditional fishing village and also home to some of the island's best beaches. Take advantage of the hotel's free 24 hour shuttle service to the sheltered beach and experience the white sands and fantastic food culture that Greece is famed for.
If you are looking for a little more of a bustling atmosphere, there is also a free car service to Mykonos Town, known for its St Tropez-like glamour and chic café culture. Take your seat at one of the many upmarket tavernas, order a cocktail and people-watch in this sophisticated take on the Greek village.
Kenshō Boutique Hotel & Suites is a modern, stylish yet elegant and traditional hotel that is perfect whether you're a honeymoon couple wanting seclusion, or just a traveller needing a rustic escape without compromising on luxury. To quote the hotels head chef, at Kenshō you can "find the spiritual strength to stay away from mediocrity."