Why you need to visit Italy
Rich in history, romantic vistas, majestic architecture and world-class food & wine, Italy offers a passion and authenticity you'll seldom see elsewhere. Here are our top reasons to visit Italy.
The rustic charm of Tuscany
Like the many fine wines that are grown there, Tuscany has aged well over the years. From its pre-Roman beginnings, through its medieval rise to fame, right to the renaissance period that was born here; Tuscany holds its fair share of historical importance. It's no surprise then that its capital, Florence, is the first port of call many travellers choose when looking for an artistic and culturally fascinating holiday. The art and architecture of Florence are all around and just a few nights here will put you in the Italian spirit, The Sweet Life – La Dolce Vita.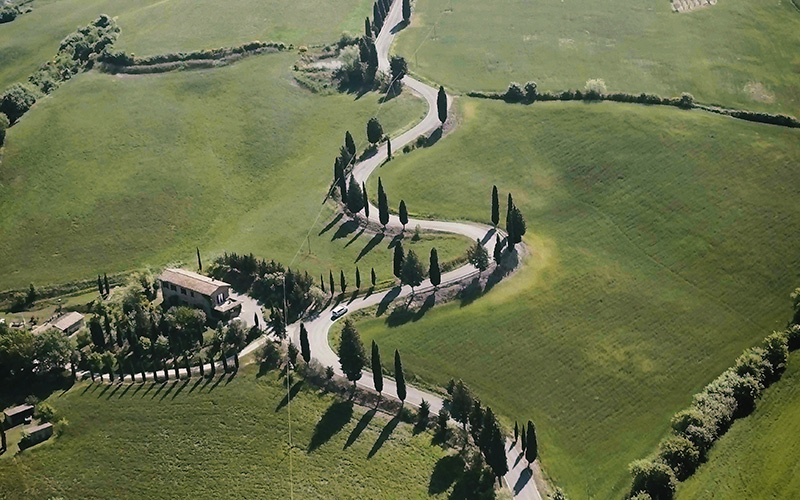 From this laid back yet bustling city, there are many sights only a simple, yet unbelievably picturesque, drive away. Approaching the dramatic, medieval town of San Gimignano, you'd be forgiven for thinking you were driving onto the set of Game of Thrones. Looking as if it has grown straight up from the lush fields that surround it, this unique, walled 'Town of Fine Towers' is a UNESCO World Heritage Site and the perfect place to stroll cobbled streets, picturing yourself in a bygone era.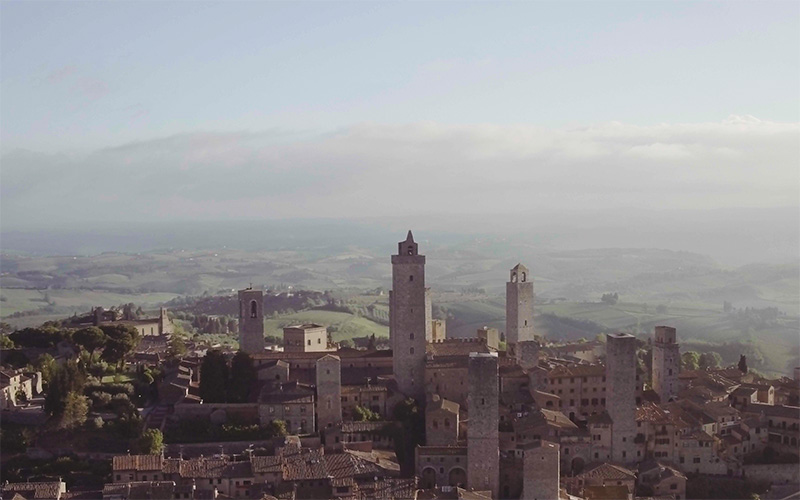 One thing that draws visitors to Tuscany year after year, of course, is its world-renowned wines and the vast, gorgeous vineyards that produce them. No drive through this impressively green region is complete without stopping by a local winemaker's cellar to sample the local stars like Chianti or Brunello, paired with some local olives and pecorino cheese.
Rome – Birthplace of an Empire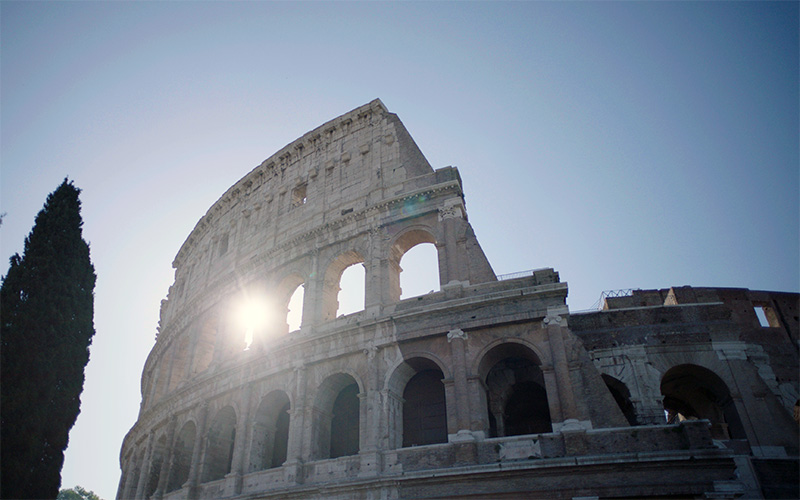 Italy's incomparable capital is a place where the country's history, art and culture are woven into the very fabric of the city. Evidence of 3000 years of civilisation are still scattered throughout town and there are few destinations that can rival Rome's storied heritage and historical sites. Millions of tourists flock to the awe-inspiring Colosseum each year but there are dozens of lesser-known, yet just as remarkable, ancient ruins to discover (such as the mammoth Baths of Caracalla) only a short walk away.
Along with the ancient empire, Rome benefits from being central to another significant part of human history – it's home to the city-state of The Vatican. The world's smallest country is not only the foundation of the Catholic Church but houses some of the world's finest and most revered pieces of art. Works by some of the renaissance's most famous artists, from da Vinci to Raphael are housed in the Vatican museums. A stay here is not complete without viewing Michelangelo's ceiling of the Sistine Chapel. Visit towards the end of the day, when the crowds have lessened, to get the best view of this monumental fresco.
The climate of Rome is a mild one so it's popular all year round. Weekends however, especially over summer months, can be quite 'tourist heavy' so you may want to use these days as an opportunity to see what's outside of the city. Less than an hour's drive west, you can relax on the beaches of Ostia (and the much quieter Castelporziano). Travel just 45 minutes south and you'll chance upon the quaint town of Frascati where you can sample its famous white wine.
Sardinia and the unexpected beaches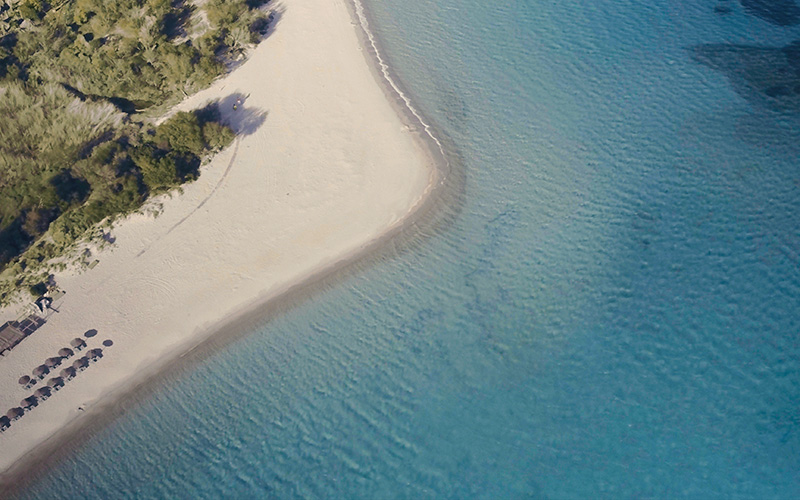 The idea of visiting Italy to relax on the beach may surprise many people; lakes, cities and vineyards are usually the first images that come to mind when thinking of a holiday here. Yet when you first see the clear blue waters and fine white sand of the Italian island Sardinia, you'll wonder why you've never considered it before. Whether you're looking for a boutique retreat like L'ea Bianca Luxury Resort or need a beautiful beach resort full of facilities like the stunning Forte Village, there's a spot on this island's beaches for you.
For those explorers out there who can't spend too long on a sun lounger, Sardinia has so much more to offer. Walk through the grounds of medieval castles and cathedrals like Porta Terrace, discover the little-known pre-Roman civilisation of the Nuragi, and dine on local favourites like suckling pig, bean stew and Sardinian flatbread.
The island's capital, Cagliari, has cobbled streets, a buzzing ambience, a great café culture and is filled to the brim with history; it's like the whole of Italy crammed into a pretty, coastal town. Whilst it's perfect for a day out, maybe in a rental car from your beach resort, we think approaching by sea, with a view of the colourful buildings as they recede up the hill, is the way to get the best first impression.
The unrivalled roads of the Amalfi coast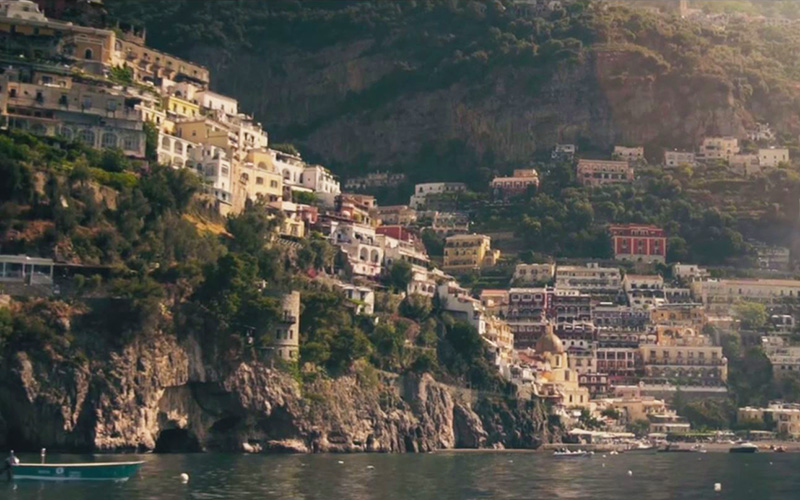 Driving just a short while along the "road of a thousand bends", you'll understand how this 40 mile stretch of coastline between Sorrento and Salerno got its nickname. With unmatched sea views, tunnels blasted through mountains and charming villages, this is the road of every serious driver's dreams. You may prefer to be a passenger though – you'll be able to enjoy the vistas more this way.
Where you stay along the Amalfi coast is strictly down to taste as each town and village is equally stunning with its own personality. Relax in the dramatic clifftop gem of Amalfi; sip local limoncello alongside the jet-set in iconic, picturesque Positano; feel the romance of the historic villas of Ravello. Perhaps the most famous town on the 'Neapolitan Riviera', and the gateway to the Amalfi Coast is Sorrento. A stunning mix of volcanic views and piazzas perfect for people watching, this town also has fantastic links by rail and sea all over the country.
Only a short drive or train journey from Sorrento is possibly the most intriguing tourist destination in Italy. In 79AD, Mount Vesuvius (which you can still walk up and feel the heat from) exploded in one of the most devastating and famous volcanic eruptions of all time. The nearby town of Pompeii was destroyed by the event and was buried under 25 metres of rock and ash. Undiscovered for 1,500 years, the town was excavated and exists today, along with the eerie casts of the Pompeiian people, as a fascinating, city-sized museum.
Beyond Romance – The Italian Lakes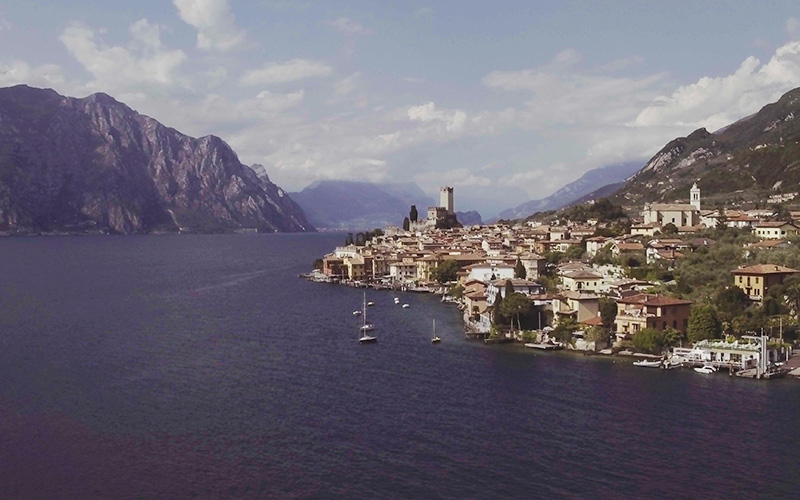 On the tip of a small peninsula on the southernmost part of Italy's largest lake, Garda, lies the spa town of Sirmione, seen as the world's oldest holiday resort, which was frequented by Romans in the first century. Two thousand years on and the lake district of Northern Italy is still a favourite holiday destination for people all over the world. Schmooze with the Hollywood elite on elegant Lake Como, be mesmerised by majestic Lake Maggiore or be awestruck by the sheer scale of Lake Garda; the lakes have so much to offer.
Lake Garda is in the unique position of having lush green vineyards to the south and dramatic mountainous landscapes to the north. Many of the towns along the 100 miles of shoreline have a different personality, from sporty Riva to traditional Malcesine. One thing they all have in common though is that they offer some of the most romantic views in Italy. With thermal spas, Roman ruins, world-class food & wine and Italy's largest theme park, Gardaland; this is truly a place for everybody.
Another fantastic perk of the lakes is their position within Italy allowing you to visit some of the country's most beloved hot spots. You can sit on the steps of the ancient amphitheatre of Verona and witness a famous opera performed as it was intended. You can stroll the exclusive shopping streets of Milan and discover what the next designer fashions will be. Perhaps most exciting of all, you can walk through the cobbled alleyways, relax in a romantic gondola or experience the masquerade carnival of Venice.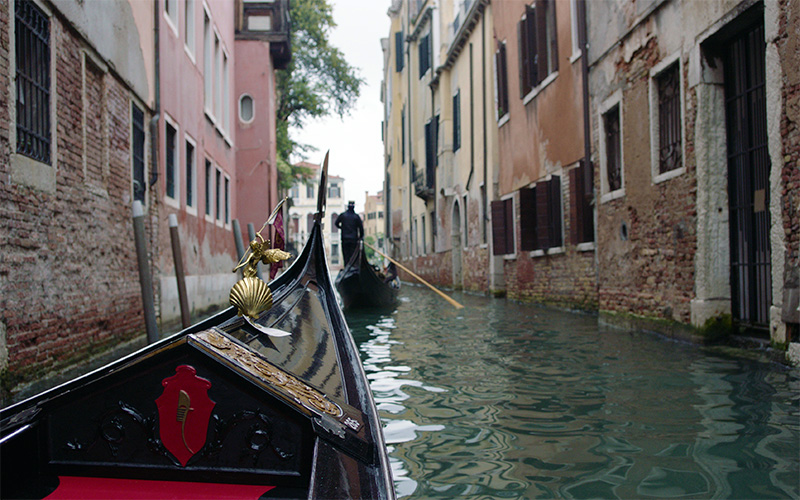 Inspired?
---
Discover more with our Italy brochure or chat to one of our Italy experts who can share their first-hand experiences and recommendations.