New York City is an ever-evolving mix of hedonistic and hipster – even if you've been before, there's always good reason to go back.
See all the main sights but don't be afraid to branch out into the less touristy areas, full of locals and authentic experiences which show another side to the Big Apple. We delve into the art scene to find gems you may not have considered, plus fantastic stays in neighbourhoods away from the crowds.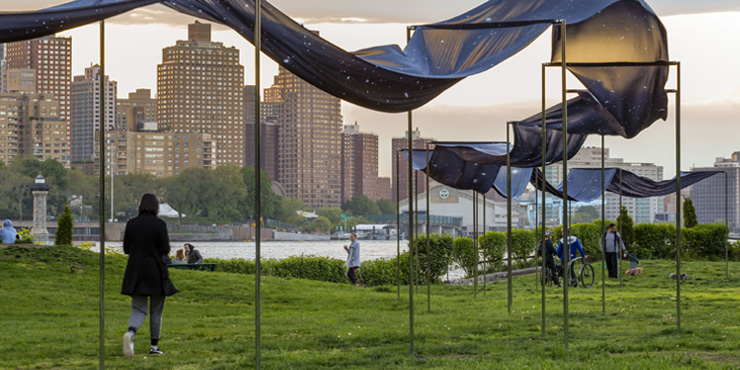 Miya Ando, '銀河 Ginga (Silver River),' 2019, Image courtesy the Artist and Socrates Sculpture Park, Photograph by Nicholas Knight Studio
Socrates Sculpture Park
Socrates Sculpture Park was once an abandoned riverside landfill site in Queens until a coalition of artists and community members transformed it into an open studio and exhibition space for artists. Today it is an internationally-renowned museum and park offering visionary artworks, as well as a relaxing place for a picnic or a walk along the East River with views over the Manhattan skyline.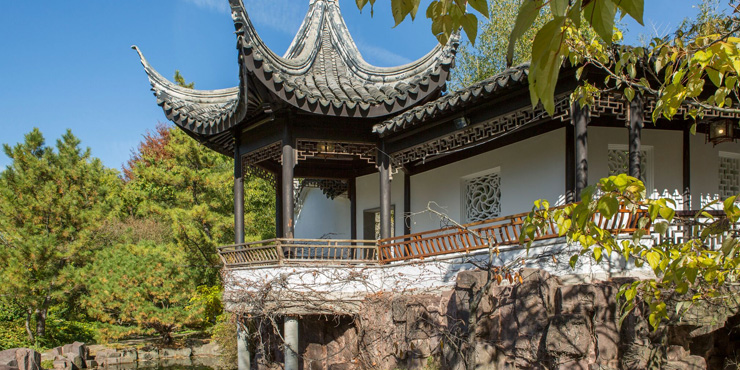 Snug Harbor Cultural Center and Botanical Garden
On Staten Island, Snug Harbor is an 83-acre campus consisting of 28 historic structures, 14 botanical gardens, an urban farm and wetlands. The New York Chinese Scholar's Garden is great for exploring the paintings and poetry of Confucian, Buddhist and Taoist Monks in the form of paths, bridges, pavilions, waterfalls and ponds; and there is a year-round programme of art exhibits and performances. If you're travelling with kids, don't miss Connie Gretz Secret Garden, inspired by The Secret Garden, where you can explore castle towers, a maze and listen to readings of children's stories.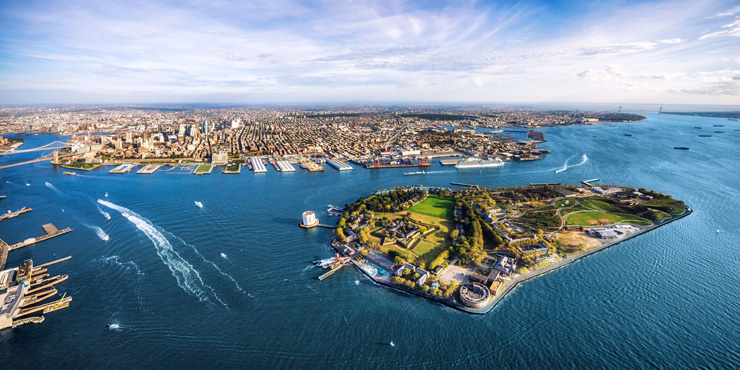 Governors Island
Governors Island is a former military outpost and now open to the public from late May through to October. Hop on a ferry from Lower Manhattan to reach this car-free paradise and enjoy a picnic with views over the city and Statue of Liberty. The island commissions artists each year to get creative – this year artist Shantell Martin is bringing new life to a former military chapel, using large-scale drawings on the disused structure to honour its military legacy. The island is getting a reputation as a unique venue for arts, hosting free visual arts exhibitions and performances during the summer months.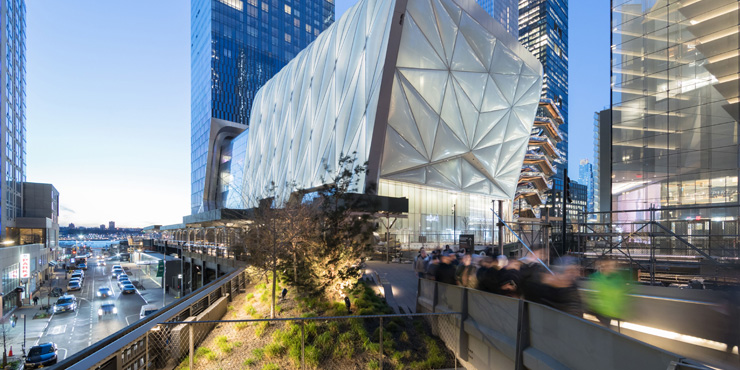 The Shed, Hudson Yards
Hudson Yards is a huge, ongoing project on the West Side of Manhattan aiming to be 'America's largest real estate development'. You can already sample restaurants run by celebrity chefs and walk the High Line, an urban park above the city, to The Vessel – an incredible interactive piece of art you can climb, created from a honeycomb-shaped structure of 154 interconnecting flights of stairs.
You can also visit The Shed, a new centre of arts for the 21st century, which has a moveable structure that adapts to support all kinds of inventive art, from hip hop and classical music, to painting and digital media.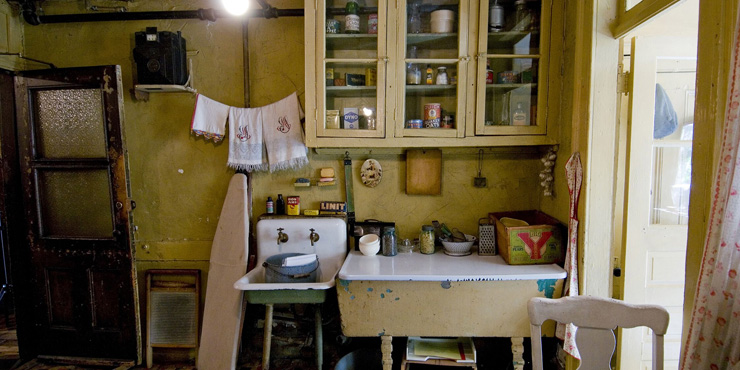 The Tenement Museum
The Tenement Museum brings American immigration stories to life. The dilapidated tenement building at 97 Orchard Street was shut up for more than 50 years and inside personal belongings of immigrant families were found, dating between the 1860s and 1930s. These belongings and the history of the families they belonged to became the foundation for the Tenement Museum, and how these stories and lives have defined what it means to be American. This immersive tour of the homes helps you understand and appreciate the lives that have shaped the national identity. Beyond the tour, Tenement Talks offer evening free lectures, readings, panel discussions and films; and events help you explore the themes of migration and immigration through food, music, health and politics.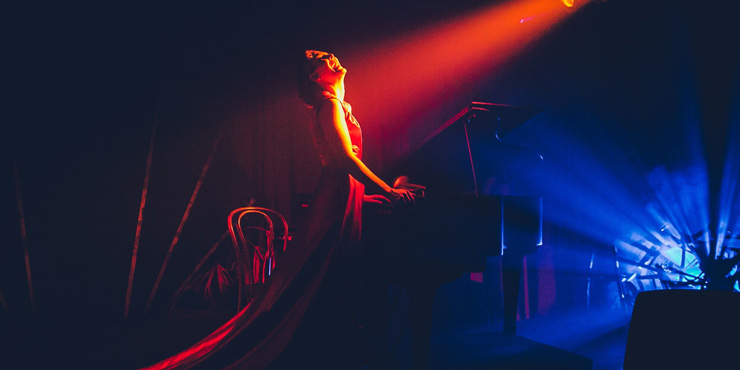 Sleep No More
Sleep No More is an immersive theatre production in which the British theatre troupe, Punchdrunk, presents a contemporary and nearly wordless interpretation of William Shakespeare's Macbeth. In this disturbing and racy show, you'll be asked to wear a mask and silently wander the elaborate rooms, following whichever of the performers you choose to and experiencing the show at your own pace. The show has rave reviews and blends classic text with physical performance and award-winning design installation. With atmospheric music, smoky scenes and spotlights, you'll feel like you've been dropped into a film noir.
Where to stay
Most first-timers will opt for a hotel around Times Square or in Midtown but, if it's your second visit or you want a quieter and more authentic stay, we can recommend some great hotels in Chelsea, SoHo or the Meatpacking District, where you're never more than a few minutes away from the subway.
Best for: Access to The High Line
The former National Maritime Union headquarters has an ocean liner-inspired frontage dotted with porthole windows.
Best for: Authentic neighbourhood vibes
By the Bowery, near SoHo and Union Square, this characterful hotel has superb views over Manhattan from its 21-storey tower.
Best for: Quintessential New York buzz
Right on Times Square above Broadway's bright lights, but still a peaceful escape away from the crowds.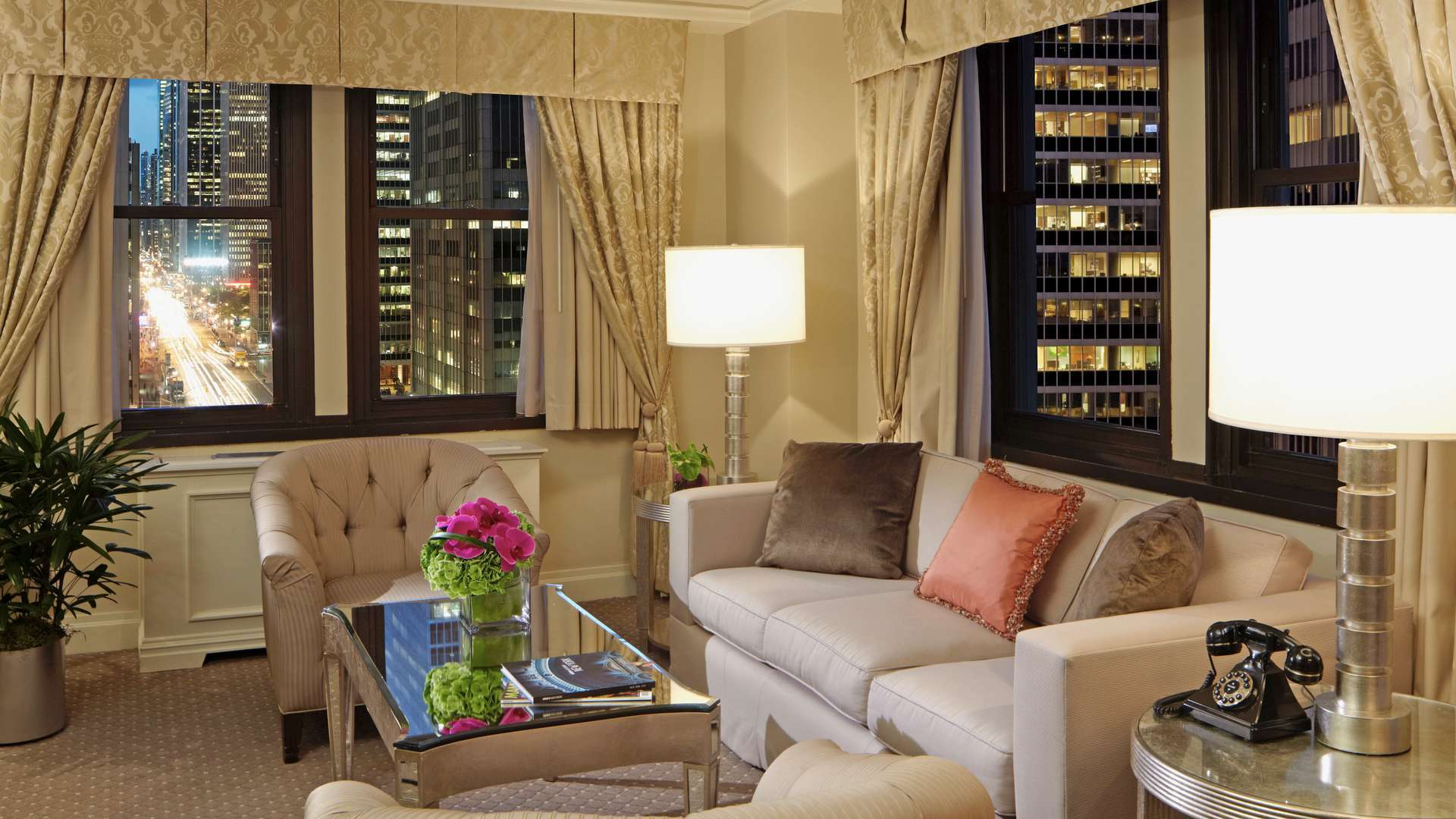 Best for: Hollywood-style glamour
A historic hotel just a few blocks from Central Park and Fifth Avenue – previous guests include Audrey Hepburn, Elvis and The Beatles.
This feature was published on 20 December 2019. The information within this feature is correct to the best of our knowledge at the time of print. Feature by Laura May.